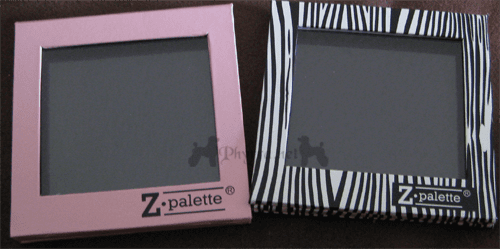 A while ago I ordered some Z-Palettes to finally try them out. I wanted to see if they lived up to all the hype I've heard about them.
I purchase a small Fabulous Pink palette and a small Zebra palette. These palettes fit all sizes and shapes of pans.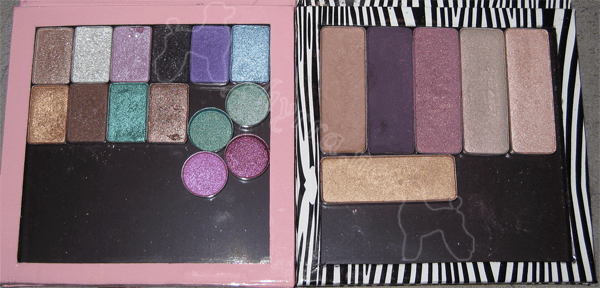 Urban Decay's Sustainable Shadow Box palette depotted, Flirt! Dreamy eyes eye shadows depotted & Venomous Cosmetics sample pressed shadows are shown.
The Website Claims:
Custom palette ideal for home or portable for travel
Created from eco-friendly recyclable materials that won't crack or break
Offers the strength of a plastic palette
Clear window
Magnetic base
Price:
$14 for the small size
$20 for the large size
'Like' the on facebook for 10% off with the code ZPAL10
$4.30 for 40 pack of magnets
Does it live up to its claims?
Yes. I like the palettes. They've got a nice magnetic base. I like the clear window. I love the zebra print coloring. These are lighter in weight than I expected. I like that all pans, no matter if they have magnets on the bottom or not, stick to these palettes. When I depotted the Flirt! eye shadows, and later the Urban Decay Sustainable Shadow Box palette, the shadows easily fit into the palettes and didn't need me to apply a magnet to them at all.
Would I purchase again?
Yes, though I'll be watching for them to be on sale. I like the palettes. Because of the clear lid, I think they're perfect for at home use. I don't know that I would take them traveling, as I think I'd prefer a plastic case, such as my Unii palettes, and I've not tested them to see how well they work for travel.
Products purchased by me. All opinions are my own.