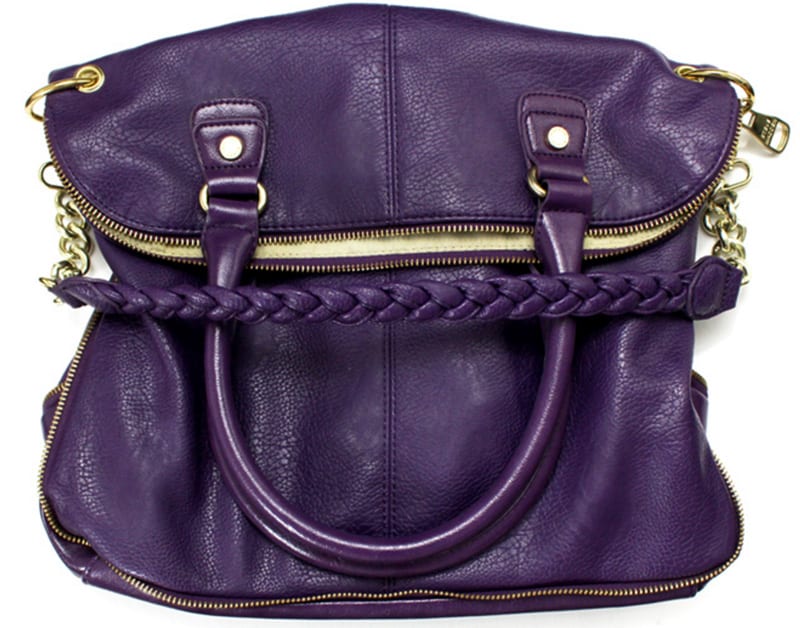 What's in Your Purse?
Question of the Week: What's In Your Purse? Dump your purse! Now name every beauty product you found…
Nouveau Cheap – Did you know that Amazon is doing luxury beauty boxes now? If you want to see what was in the most recent one, so that you're prepared for the next one, click right here. (PS: there's a new discount code for your Amazon luxury beauty purchases!)
Olive & Ivy – At a loss for how to store your makeup? I've got you covered. Check out this post on how to organize your makeup collection!
Phyrra – I've got all of Urban Decay Wende's Favorites Vice Lipsticks to show you, comparisons to the old version, plus the list of vegan shades! Which do you like best?
Prime Beauty – had the opportunity to test out the new Tria Eye Wrinkle Correcting Laser on her nasty crow's feet. See her before and afters, read her review and get a code for 15% off!
we heart this – want to know which powder and brush combo will leave your skin looking airbrushed? Click here to find out!
Beautygeeks – gives the new L'Oréal Paris La Vie en Rose Collection Exclusive nail polishes a whirl and… well, click through for our ManiGeek's swatches and review.
Beauty Junkies Unite – You can get the best beauty sleep of your life on the amazing Layla Sleep mattress we're giving away! Yes! We're giving away a brand new mattress in the size of your choice. Head on over and enter, you can enter daily until 5/25.
Blushing Noir – The latest and most recently controversial collection from MAC is Vibe Tribe. The products are beautiful, obviously, but will you buy it?
Clumps of Mascara – What's the best form of makeup? Seriously. Think about it. Here's the answer!
EauMG – Victoria finally has her April 2016 Empties post up on the blog!
Gouldylox – The new Fiona Stiles line is finally hitting select Ulta stores. I've got two of her lipsticks and all of the details on why you should (or shouldn't) try them!
My Beauty Bunny – As a youtuber and beauty blogger, Cheeky Rox has accumulated A LOT of beauty products. See it all and see how she keeps her makeup collection organized With Organizta!
My Newest Addiction – Laura has the BRAND NEW Tatcha Balanced Pore Perfecting Water Gel and she gushes over it in her latest review.
(Wondering what the Lipstick League is? Find out here.)
Nouveau Cheap is Currently Craving: Paula's Choice Resist 1% Retinol Booster. I love the idea that you can add a few drops of this to any of your existing moisturizers or serums for an extra shot of Retinol and antioxidants. I have so many "meh" moisturizers that I'm trying to use up right now–they could really use this extra boost!
What's in My Purse? – Right now, Bite Beauty Agave Lip Mask Champagne, Skinfix Lip Repair Balm, Skinfix Hand Cream, TokyoMilk Dark Tainted Love Roll On Perfume, and Supergoop SPF 30 Lip Balm.
Tell me what's in your purse!