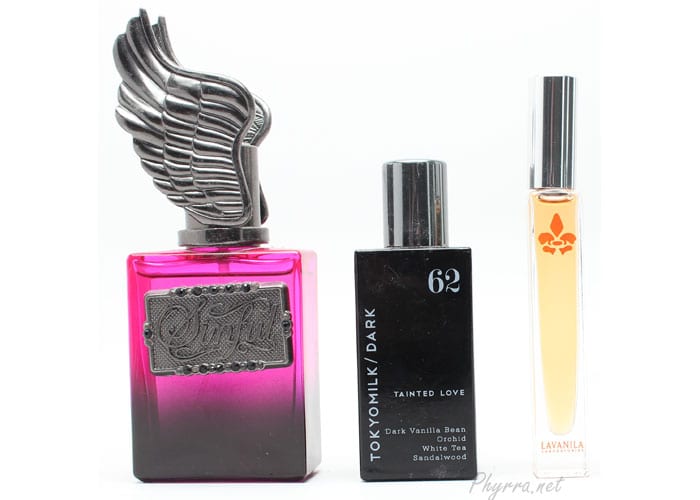 What's Your Current Favorite Fragrance?
This week the Lipstick League brings you the best in beauty to read, plus our current favorite fragrances.
Blushing Noir – The SWEAT-PROOF, BUDGE-PROOF FULL COVERAGE Makeup Routine that you need to try out for Summer!
EauMG – I love sunscreen about as much as I love perfume. Here's the the sunscreens for the face that are currently in my rotation.
Gouldylox – Maybelline just launched their first curved liquid liner and the brush is a little different than I expected…
My Beauty Bunny – tests out a makeup line that is MADE for working out and sweating. Find out if it's a hit or a miss!
Phyrra – Can a $7 foundation beat a $50? See The Ordinary Serum Foundation Review + Wear Test to find out how it works!
Prime Beauty – has discovered a fantastic new line. Get your glam on with Smolder Cosmetics!
we heart this – Stef got a Vampire Facial. The question is, would she do it again?
Beautygeeks – has a new first step (after cleansing) in her skincare routine! Here's why the new fragrance-free Vichy Mineral 89 should be your first step too, no matter your skin type.
(Wondering what the Lipstick League is? Find out here.)
Question – What's Your Current Favorite Fragrance?
Answer – Mine is TokyoMilk Dark Tainted Love. I wore it all weekend.