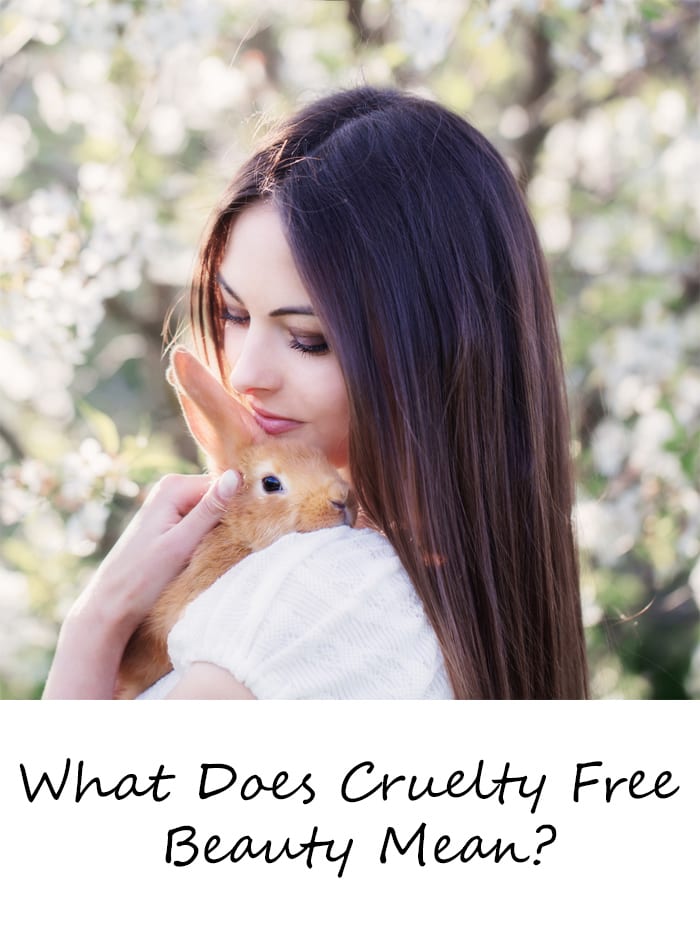 It recently occurred to me that some of you may not know exactly what cruelty free beauty means. Cruelty free beauty, to me, is beauty products that are not tested on animals, nor do they contain ingredients tested on animals. It's sort of a harm reductionist view point to choose to buy products that are made without harming animals. I went cruelty free on my blog in 2012.
What does cruelty free beauty mean?
I don't often talk about it because it upsets me, but animals are used to test cosmetics in awful ways. They have ingredients or products rubbed onto their skin, put into their eyes or ears, and often they're forced to eat them too. The animals are monitored to see if they have an allergic reaction. It's pretty barbaric. (And no, I won't include images, they make me cry.)
The alternatives to animal testing are better, in my opinion. Some of them use human skin (donated from surgeries) to test ingredients. There are also in vitro tests. Computers help too. These are all more precise tests that provide more accurate results on whether or not an ingredient is likely to irritate a human.
There is currently no legal definition for cruelty free (FDA's site). This means that some companies will say things like not tested on animals, against animal testing, never tested on animals, we don't conduct animal testing, or cruelty free on their packaging, but they may not actually be cruelty free.
To determine what is cruelty free, you can turn to Leaping Bunny, PETA, Logical Harmony, My Beauty Bunny, Paula's Choice or my cruelty free beauty list. Tashina from Logical Harmony and Jen from My Beauty Bunny and I constantly communicate about brands and share information with each other. We all try to do the best we can to provide you with accurate information. However, I also urge you to email the company and see what sort of response they give you. If a company doesn't respond, it speaks volumes. Also, if you disagree with a company that's on one of our lists, don't buy from that company! Voting with your money does make a statement and impact.
In the USA and Europe, animal tests for cosmetics are not required by law. However, to market a product, a company must demonstrate that it is safe to use (FDA's site). This can be done by using approved alternative testing methods and the many ingredients already proven safe to use. There's a long list of 20,000 ingredients that have been proven to be safe that companies can choose to use.
PETA has a list of ingredients that are commonly derived from animals in cosmetics. To quote the Beauty Brains, "There are few, if any, animal derived ingredients that don't have some suitable, plant or synthetic replacement." This is one of the many reasons that I believe that it's possible to make cruelty free beauty products. Honey, milk and lanolin can be obtained without harming animals (though this is also debated).
People often throw the argument around that all ingredients were at one time tested on animals, so why bother to shop cruelty free. My opinion on this is that you should not let those animals have died in vain. I want to support companies that are not currently testing on animals or using ingredients currently tested on animals because I am against animal cruelty. Makeup is not a necessity, and while I certainly love it, I don't think bunnies should die for it.
So far the following countries have banned animal testing for cosmetics – the European Union, Norway, Israel, India and New Zealand. The USA, Australia and Taiwan are considering banning testing. The Humane Society International works worldwide to help end animal testing.
I've been asked if it's hard to go cruelty free for beauty. To me, not at all. I gave up my favorite makeup brand MAC and it opened up a whole new world of beauty companies to me. I fell in love with Urban Decay, Makeup Geek, Too Faced, Cover FX, and Sugarpill, just to name a few. I've been able to find replacements for all sorts of products I previously thought I'd be lost without.
What do you think about cruelty free beauty?
Follow Phyrra on Youtube, Instagram, Pinterest, and BlogLovin'.