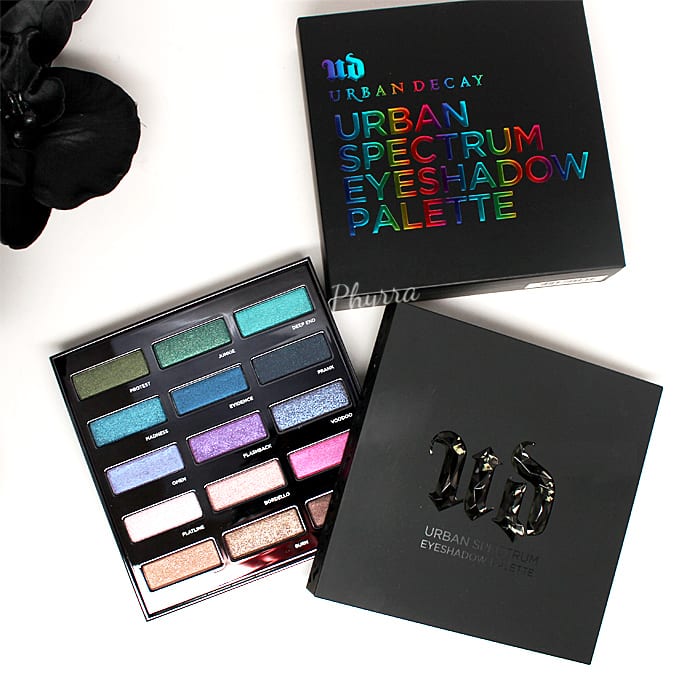 New for Holiday 2015! The Urban Decay Spectrum Palette is a thing of beauty. Much like the 15th anniversary palette released a few years ago, it comes in a sleek black case with a smoky grey faceted UD jewel on top. The edges are laser cut. It has a velvet-lined box that can be used for jewelry, just like the 15th anniversary. This palette is a dream come true for me. It's an array of greens, blues, and purples, with a few pinks and neutrals thrown in. It is, of course, limited edition. Urban Decay Spectrum has 5 new, never before seen shades, 4 of the most popular shades from the current core collection, and 6 favorites from past palettes.
Urban Decay Spectrum Palette
Press sample.
Edit – This palette is available at Sephora now!
Where to Buy
UrbanDecay.com (available Oct. 20)
Price
$55

If you like this video please give it a thumbs up, share and subscribe! (Youtube took over 2 hours to upload this video for some reason!)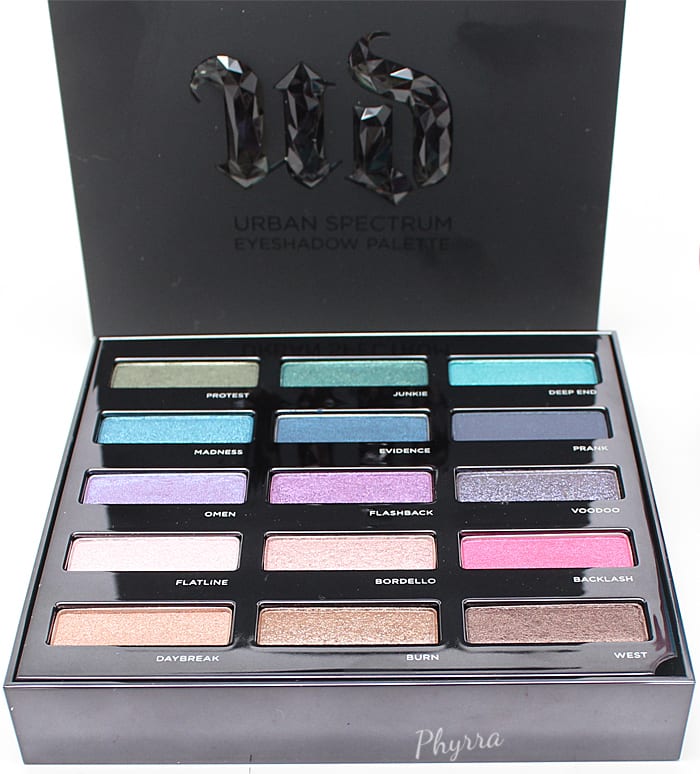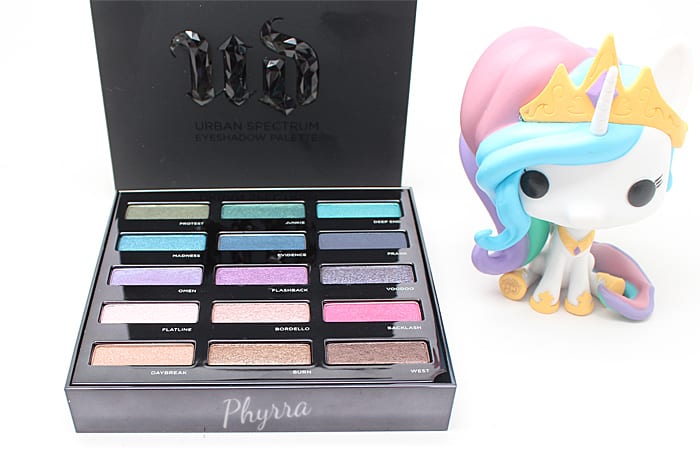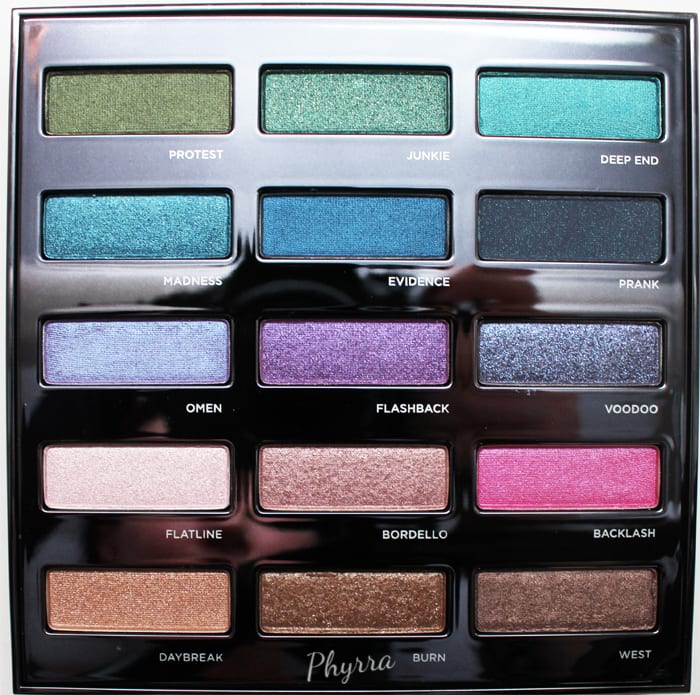 Price
$55 for 15 eyeshadows, .05 each ($270 for 15 full size eyeshadow)
Top and right swatches applied on Too Faced Shadow Insurance. Bottom and left swatches applied on bare skin. Angled swatches on primer. I used bdellium 777 brushes.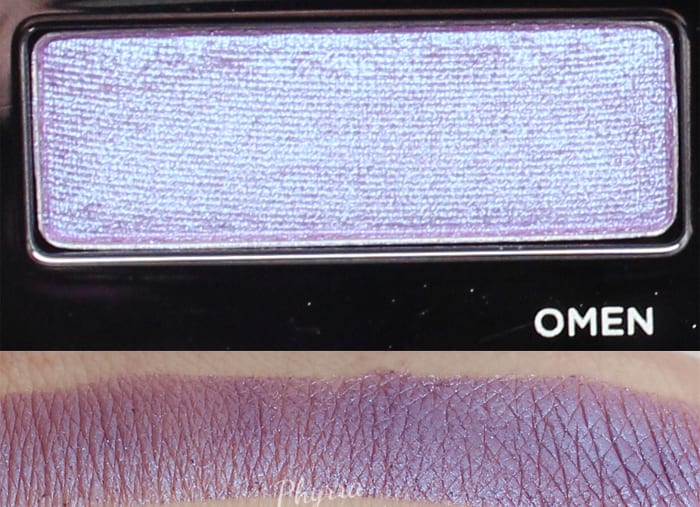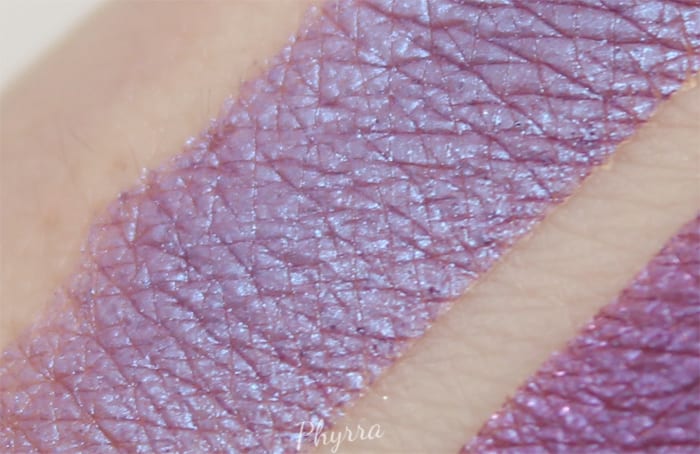 Omen (15th Anniversary Palette)
Bright metallic purple with blue shift
Sheer on bare skin but can be built up. Light purple with blue shift duochrome. I loved the original version of this color and I think the single is better quality than the one in this palette.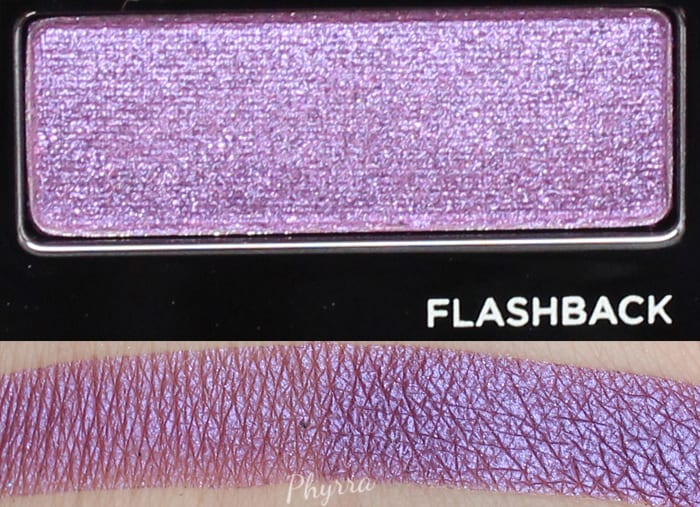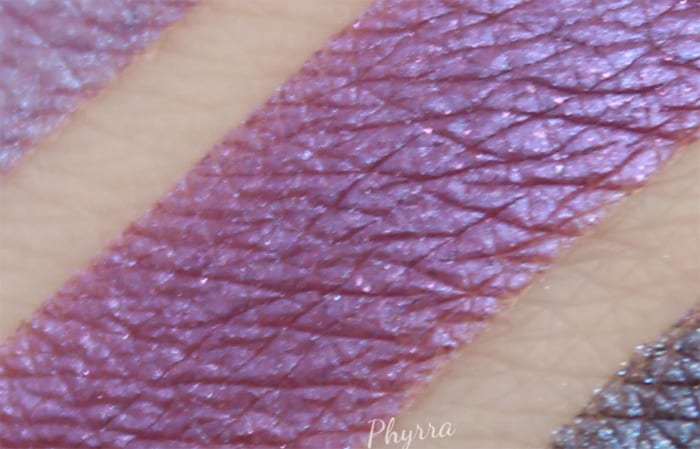 Flashback (New)
Bright deep purple with pink sparkle
Pretty bright purple with pink sparkles. I love this color.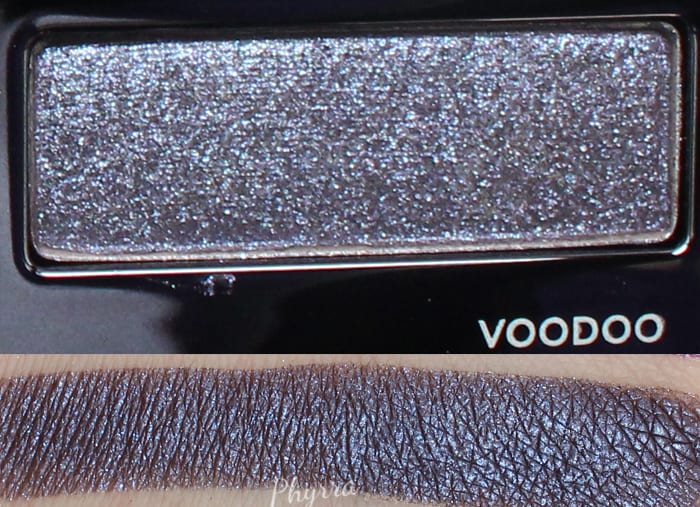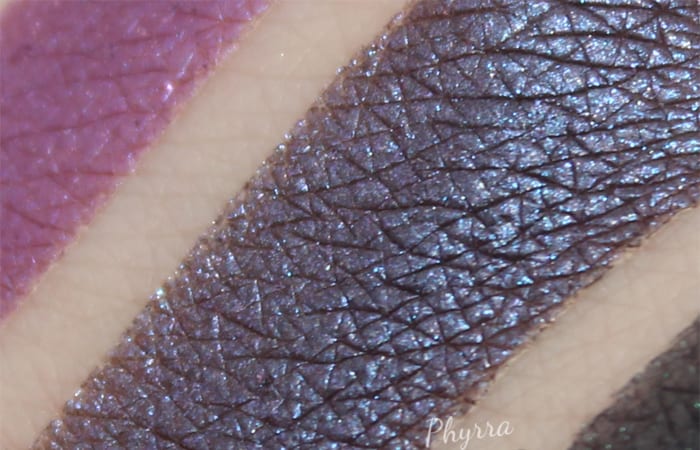 Voodoo (Vice 2 Palette)
Metallic purple shimmer with iridescent purple micro-glitter.
A smoky base with metallic purple shimmer and purple and blue micro glitter. I love this color.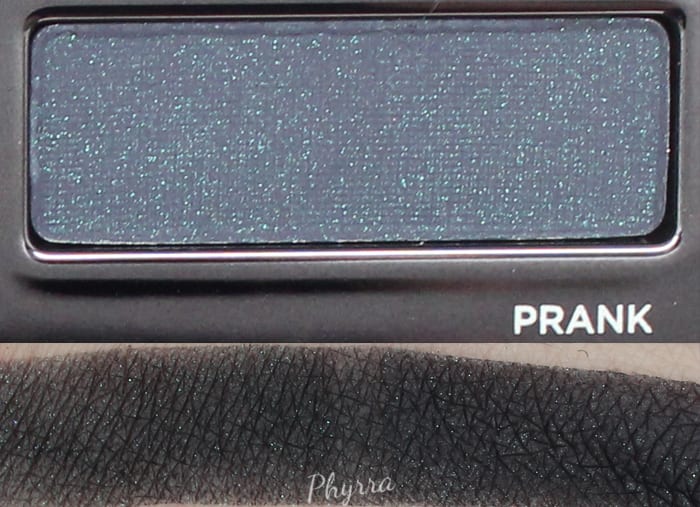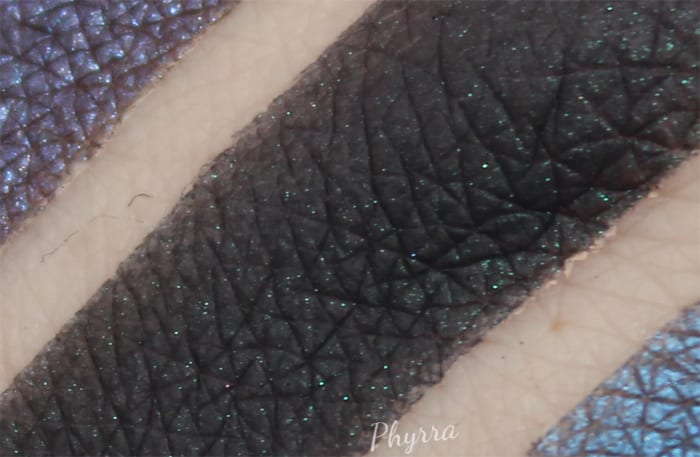 Prank (Vice 2 Palette)
Deep navy matte with turquoise floating pearl
Deep blackened navy matte with subtle turquoise pearl. This is really as close to a matte as you get in this palette.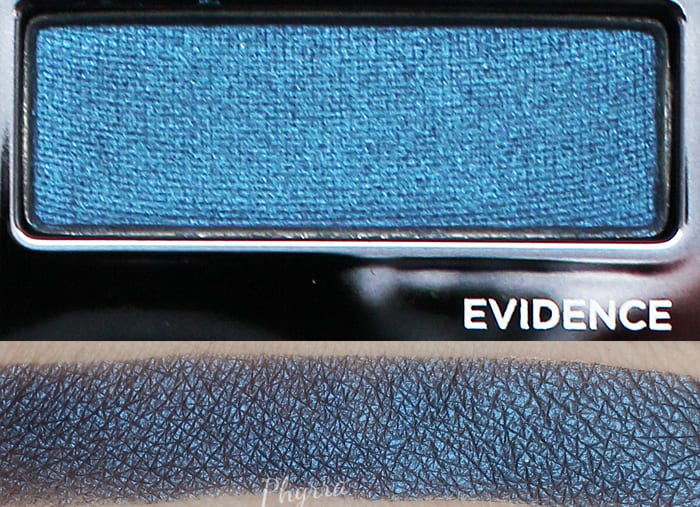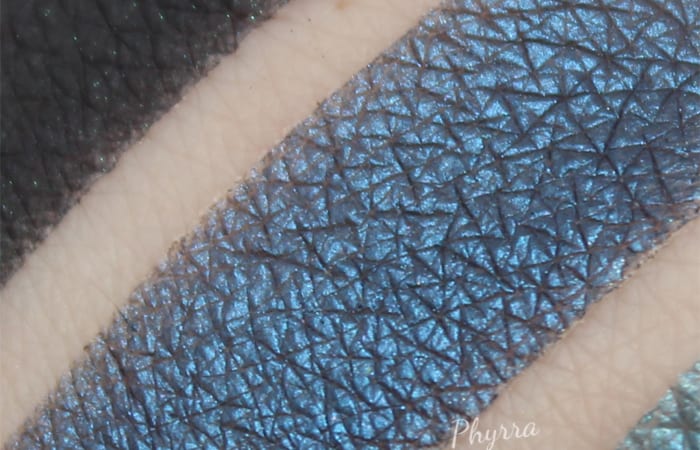 Evidence (15th Anniversary Palette)
Deep navy blue shimmer
Deep dark navy blue shimmer. I forgot how gorgeous this color really is.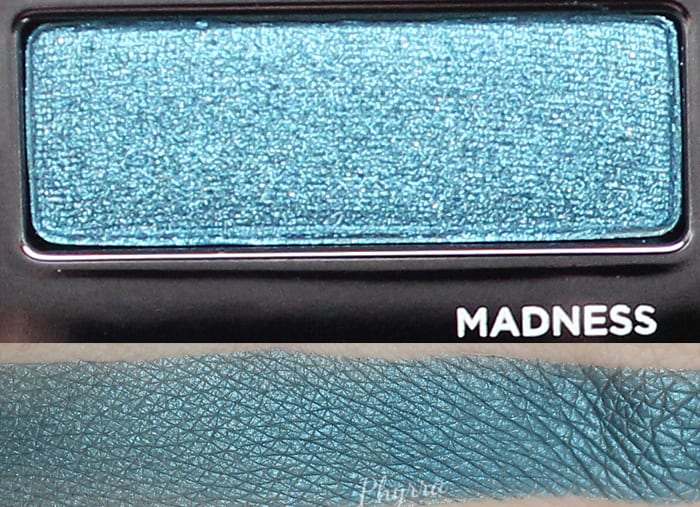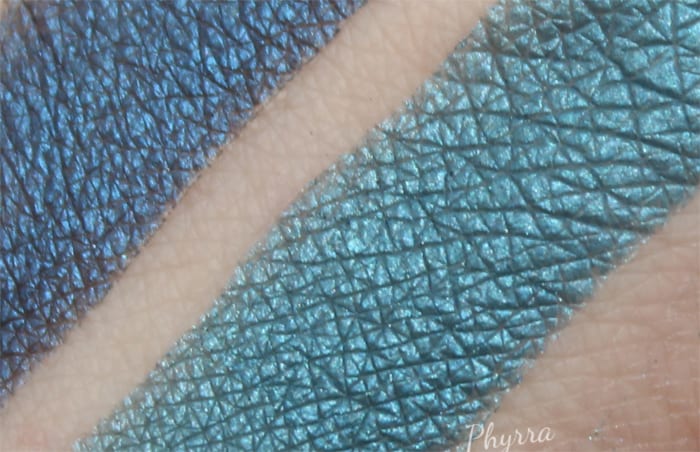 Madness (Vice 2 Palette)
Bright metallic blue shimmer with blue micro-glitter
Slightly smoky metallic blue with teal undertone.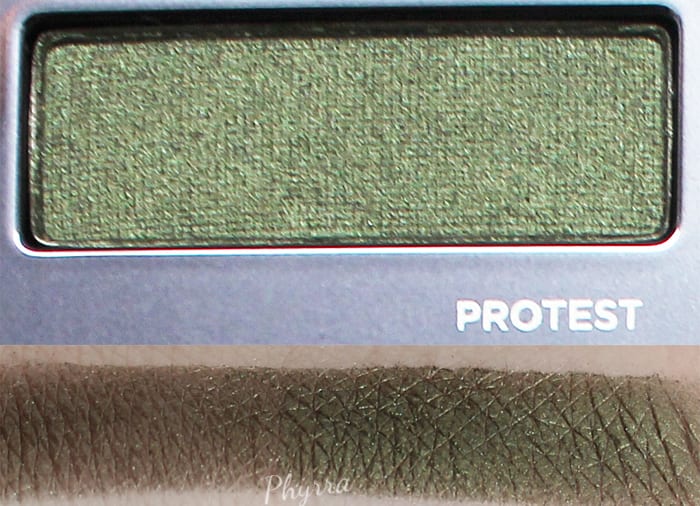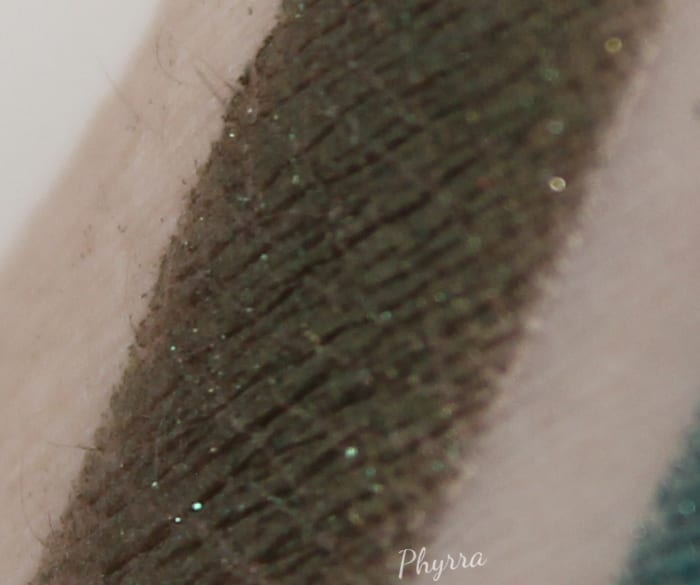 Protest
Golden forest green shimmer
Sheer on bare skin but can be built up. Yellow-toned green shimmer.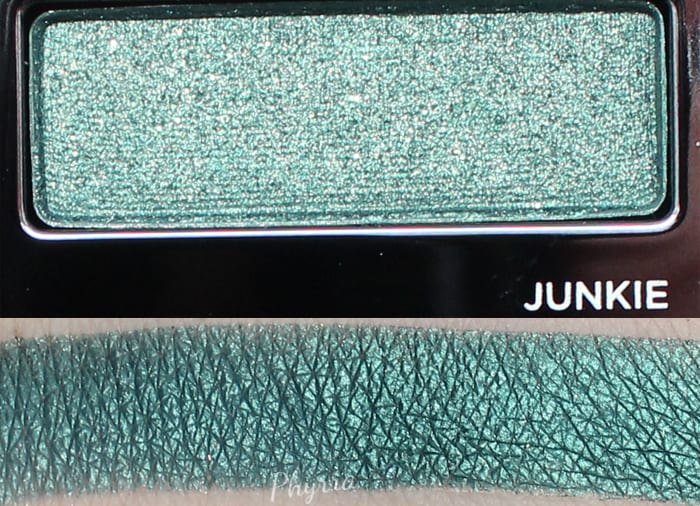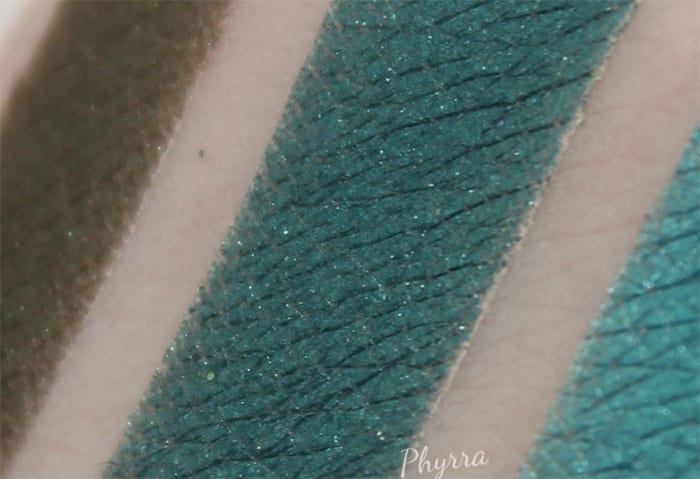 Junkie (Vice 1 Palette)
Teal green shimmer
Teal blue base with turquoise green shimmer and gold micro glitter. I feel like it's easier to see the gold micro-glitter in my eye look.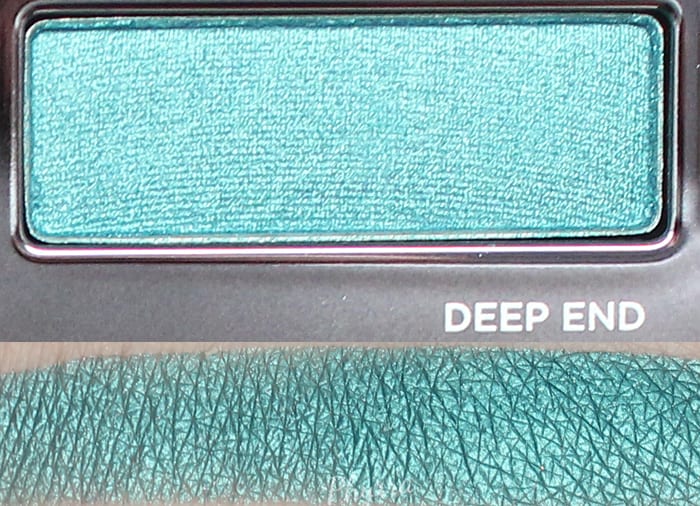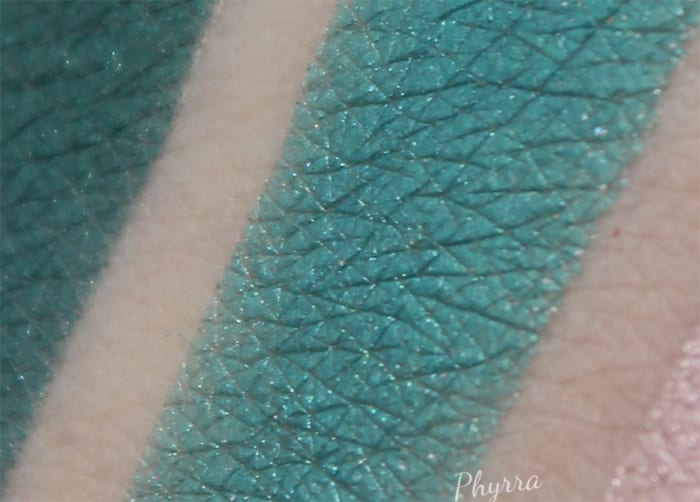 Deep End (15th Anniversary Palette)
Bright teal shimmer.
Sheer on bare skin but can be built up. Bright teal blue shimmer.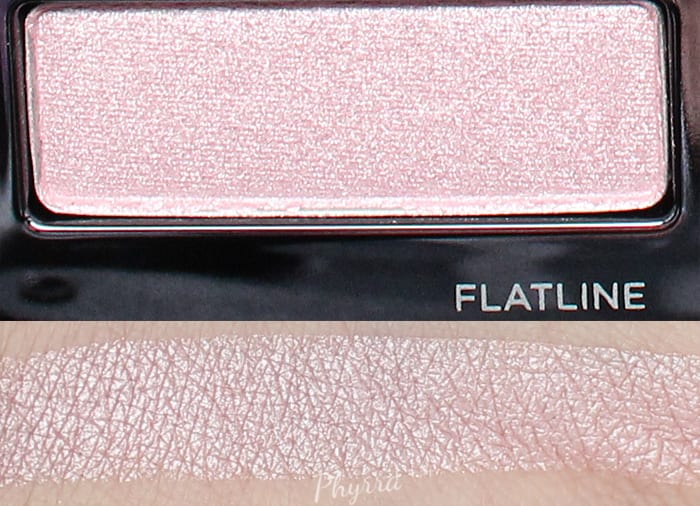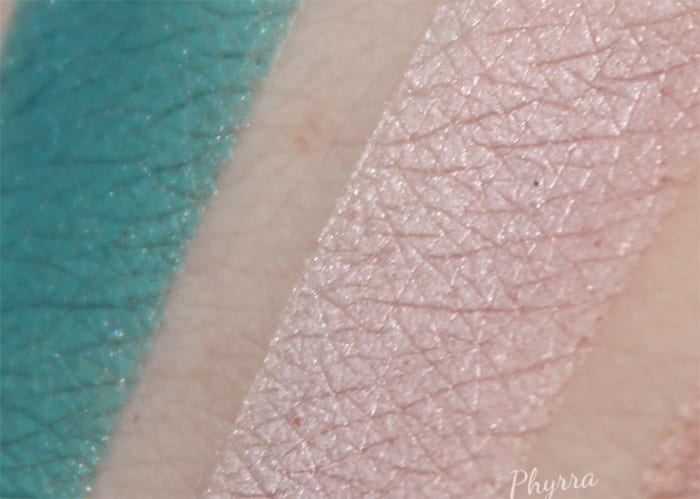 Flatline (New)
Metallic pale pink
Super pigmented frosty metallic pale pink.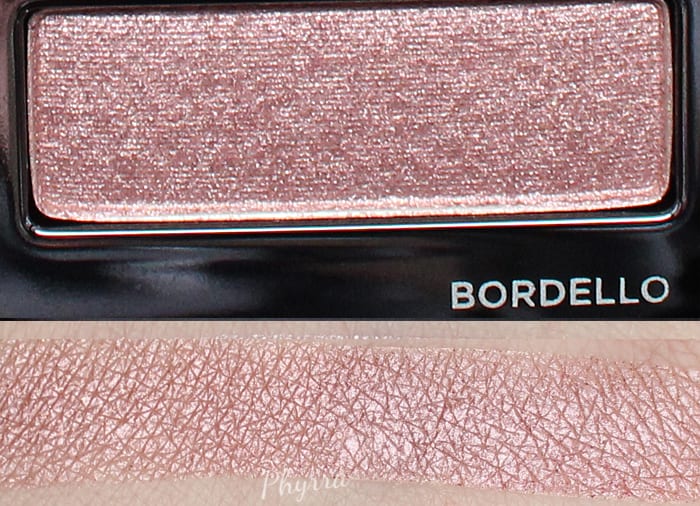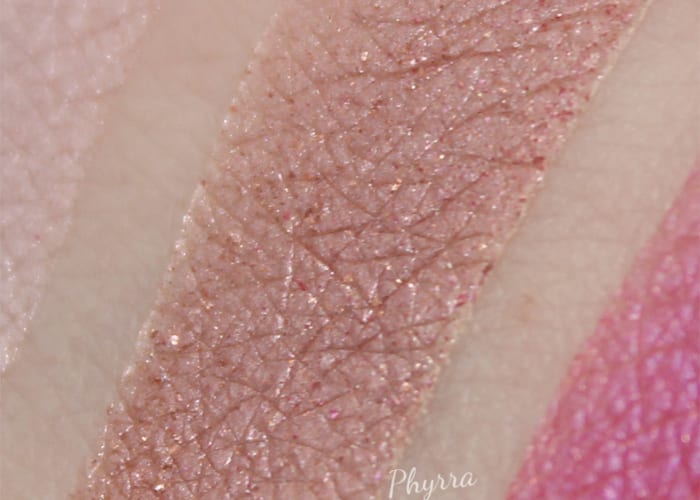 Bordello
Pale mauve shimmer with gold micro-glitter
Light pink shimmer, some gold micro glitter fallout. Deeper than Flatline, but still a really light pink.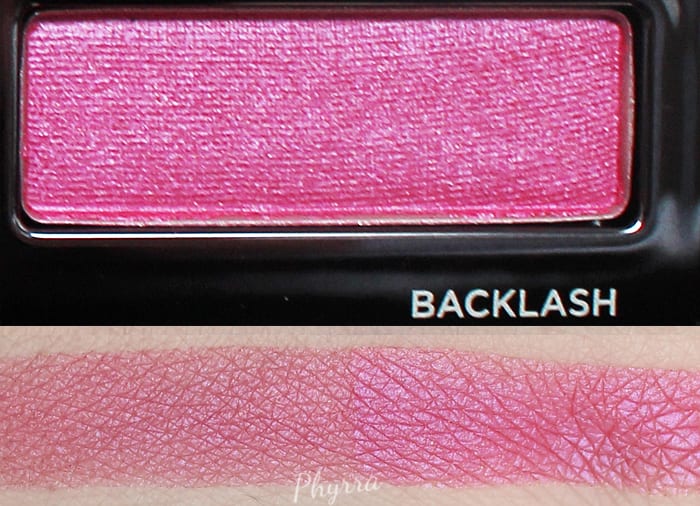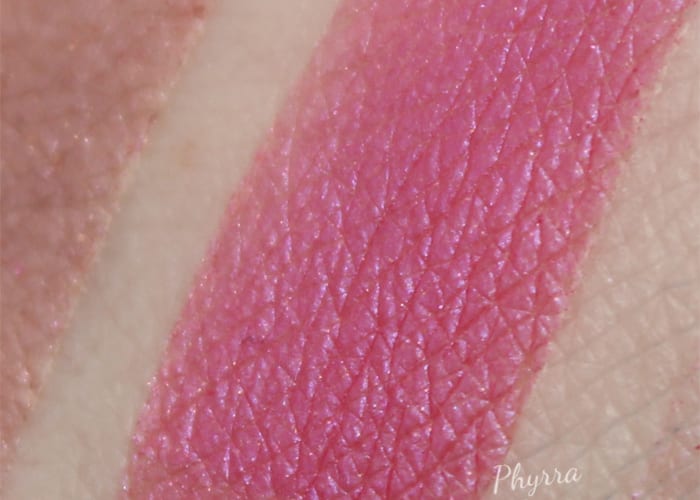 Backlash (New)
Bright pink with orange floating pearl
Sheer on bare skin but can be built up. Hot pink with violet shift. I don't see any orange floating pearl. Very pretty though!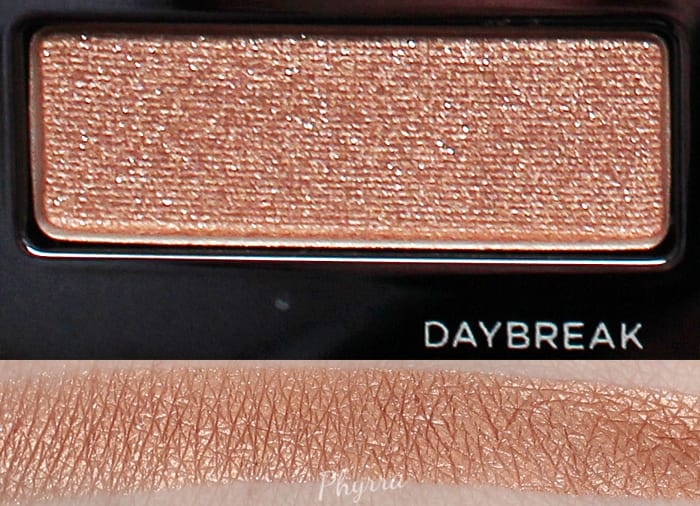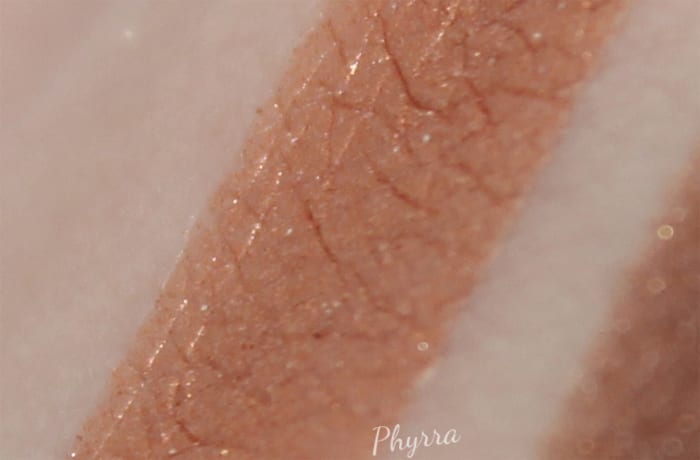 Daybreak (New)
Soft bronze with silver glitter
Light bronze with a copper undertone with silver glitter, lots of fallout. Aside from the fallout, this is a pretty brown.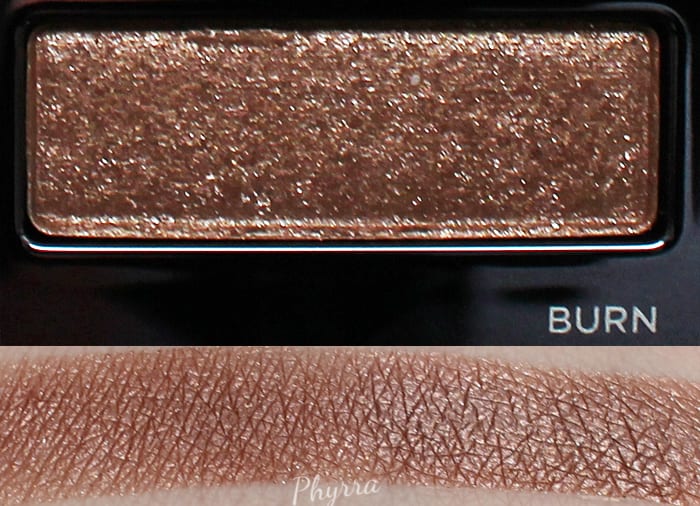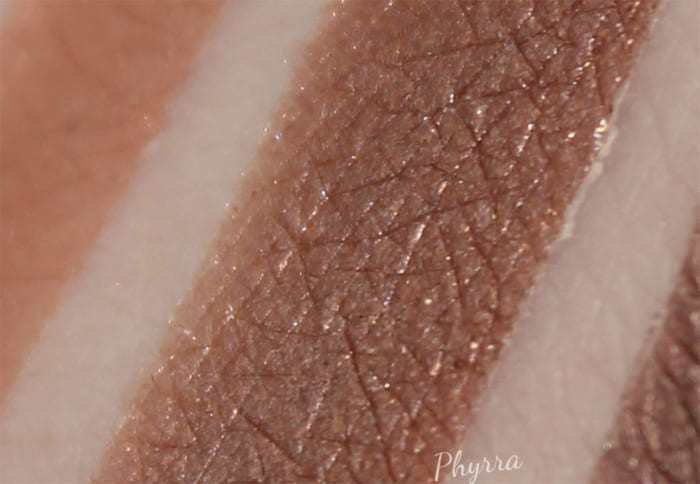 Burn (New)
Medium golden brown shimmer
Midtone golden brown shimmer. Not my favorite.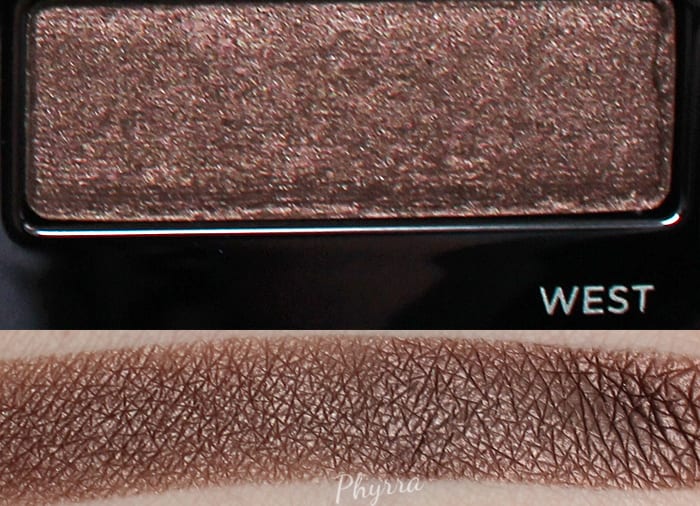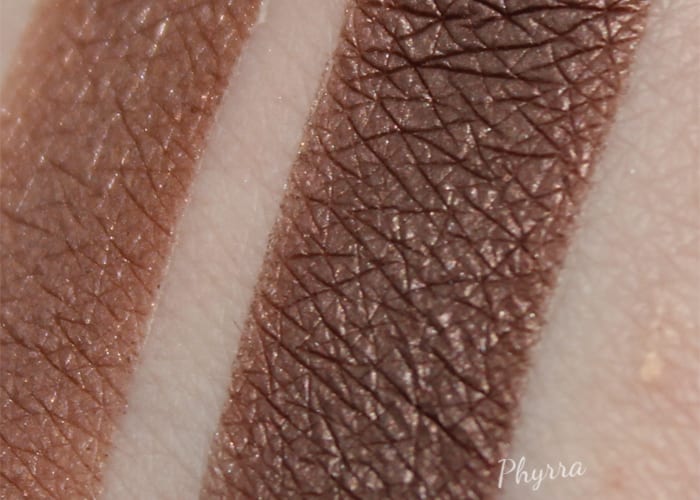 West (Theodora palette)
Deep metallic brown shimmer
Deep metallic brown. Not my favorite.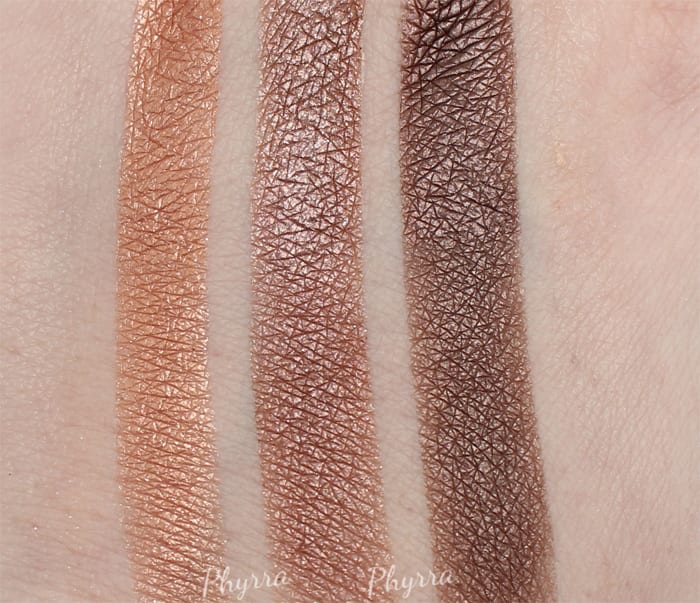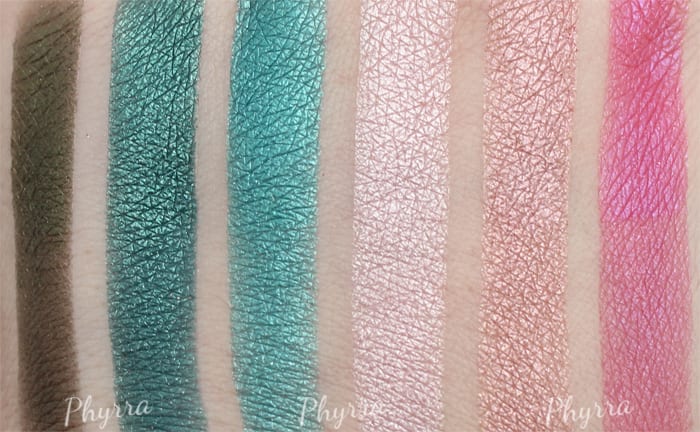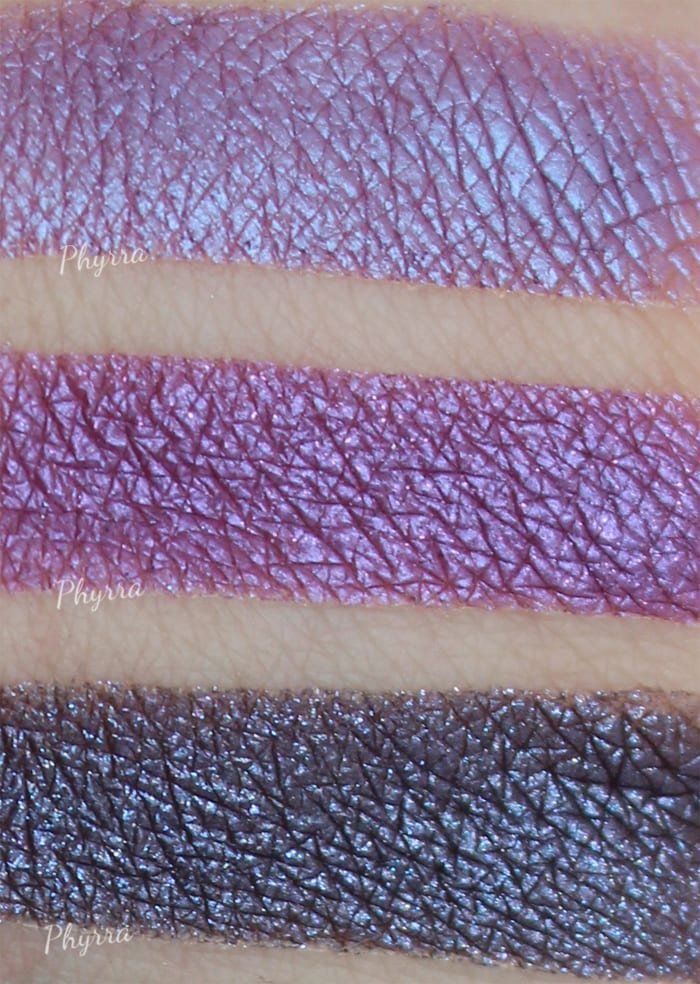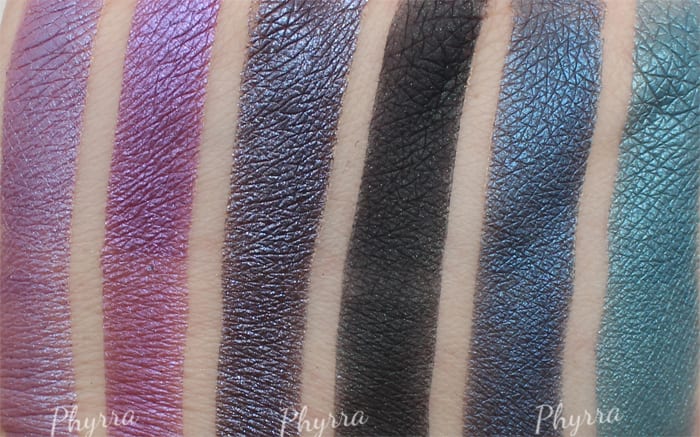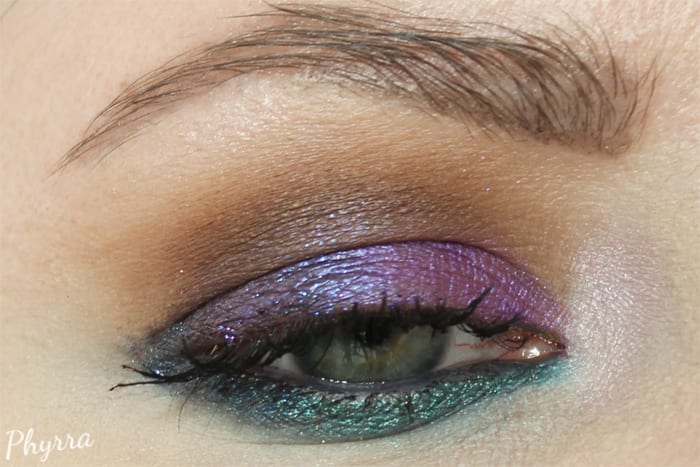 Purples – Omen, Flashback, Voodoo
Blues / Greens / Teals – Madness, Evidence, Prank, Deep End, Junkie, Protest
Pinks – Flatline, Bordello, Backlash
Browns – Daybreak, Burn, West
For the look above I used the Pulp Fiction palette mattes (Righteous, Vengeance, Tyranny) for my hood/crease/socket whatever you want to call it. Daybreak, Burn and West are the three browns in the palette. I really wish that they were mattes. They're probably the shades that I will use the least. If they were matte they would definitely get use from me because of my hooded eyes.
Omen, Protest, Deep End and Backlash were on the sheer side on bare skin but no issues on primer. Daybreak and Bordello both have fallout. I'm not really fond of Bordello and I wish they'd picked a pink like Alien from Vice 3, which is much prettier.
I absolutely adore this packaging. It's gorgeous and sturdy. I like the enclosed mirror. I love the velvet lined tray inside. I loved the 15th anniversary palette and was thrilled to see them create a palette with similar packaging.
The Vice 4 palette contains .60 oz of eyeshadow (.03 oz each x 20). A typical Urban Decay eyeshadow single is $18 for .05 oz. For .6 oz of product, that's 12 full size eyeshadows, which would cost you $216. Instead of 12 full size, you're getting 20 (slightly more than half sized) shades. The Spectrum palette is 15 full size eyeshadows (.05 oz each x 15). This would normally cost you $270. So for $55 you're getting 15 full size eyeshadows vs $60 for 12 full size eyeshadows of product / 20 shades. I personally think the Spectrum is a better deal and better colors.
I love love love the blues, green, purples and pinks. This is probably the closest that I've seen Urban Decay come to creating a teal blue and purple palette, so I love it. While I'm not thrilled with the browns, and I think that without mattes you'll have to reach for another palette to work with this one if you have hooded eyes, it's a pretty solid palette from Urban Decay.
Spectrum makes it easy to create monochromatic looks in pink, purple, teal, blue and brown since you have 3 or more colors to work with. I personally love how blue / teal heavy it is.
If you love blues, green, purple and pinks you will most likely love this palette. If you are a fan of neutrals, this is not the palette for you.
What do you think of Urban Decay Spectrum Palette?
Share it on Facebook! Share it on Twitter!
Urban Decay Palettes for Reference
15th Anniversary
Vice 1
Vice 2
Vice 3
Vice LTD
Theodora
Glinda