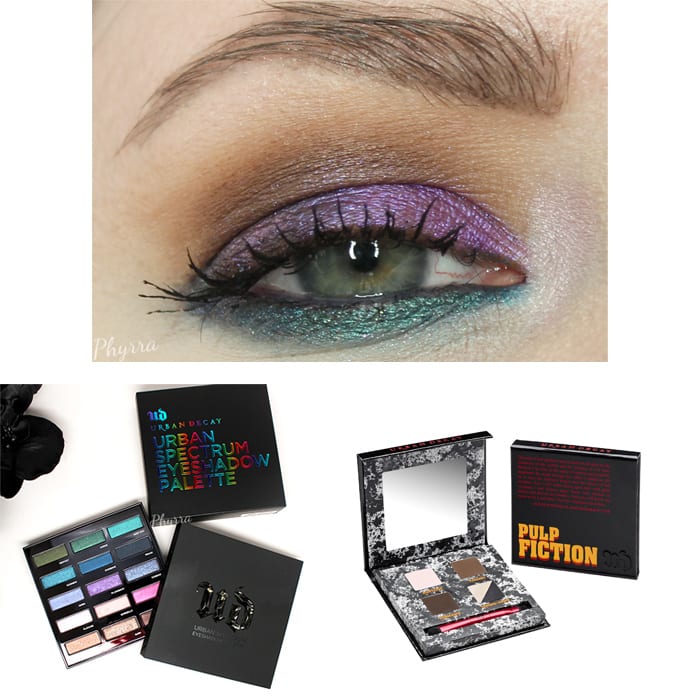 Happy Teal Thursday! Still sick, but I'm on the mend. I've got an Urban Decay Spectrum Look to share with you. It's a purple and teal look because I love those colors! See the Urban Decay Spectrum Review & Video or check out the Vice 4.
Urban Decay Spectrum Look
This post contains a mix of press samples and products purchased by me.

Isn't this palette gorgeous? Seriously?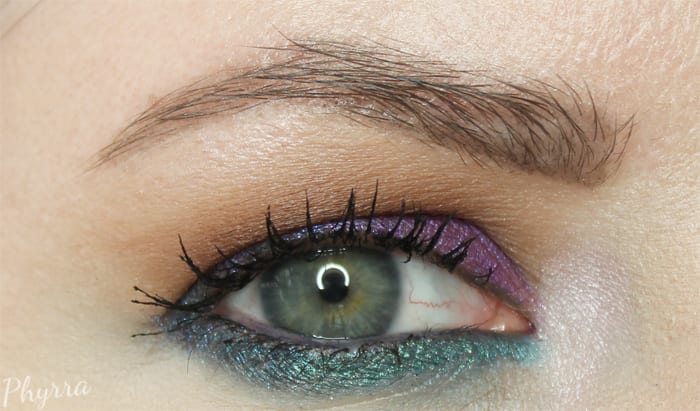 Yes, I have hooded eyes. You can see that my hood is kind of puffy. I actually love this photo because it shows  my eye actual eye shape.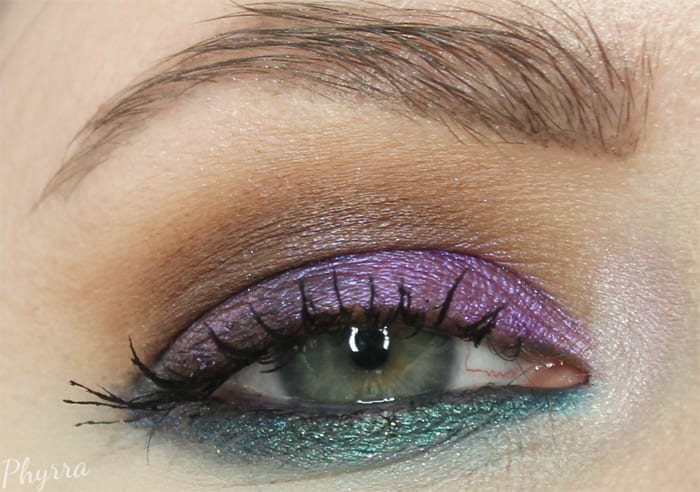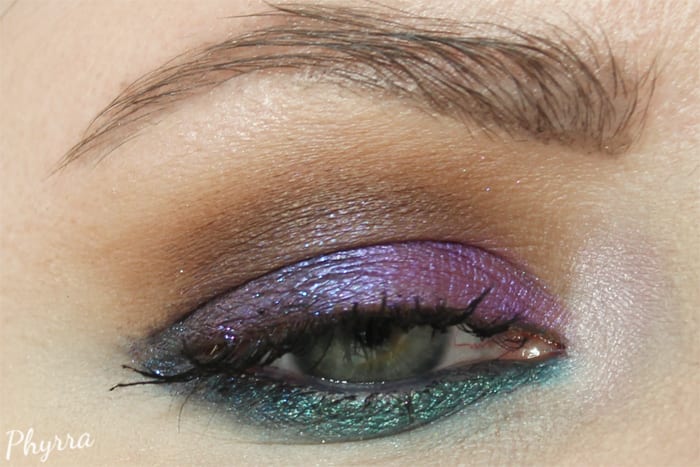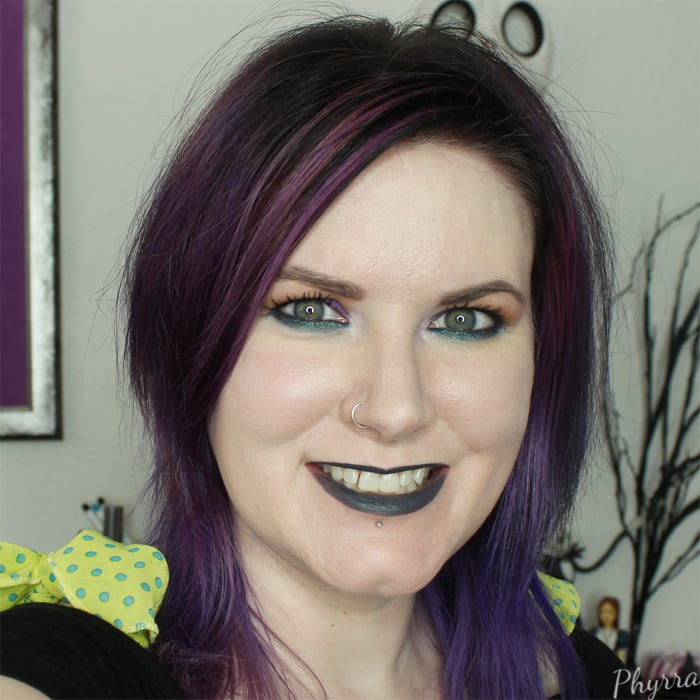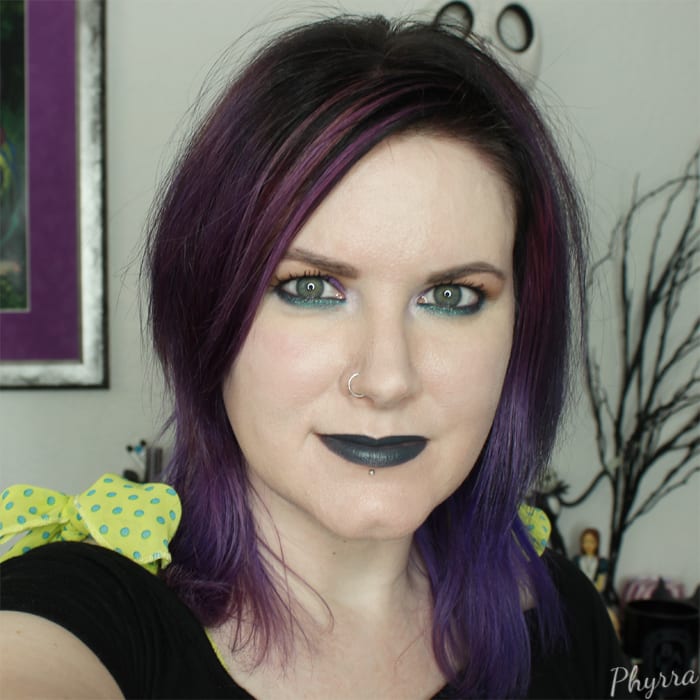 Eyes
Too Faced Shadow Insurance
UD Flashback (Spectrum) – inner lid
UD Voodoo (Spectrum) – outer lid
UD Junkie (Spectrum) – inner lower lid
UD Prank (Spectrum) – outer lower lid (layered on top of Madness, but you can skip Madness)
UD Flatline (Spectrum) – highlight under brows and inner corner
UD Righteous (Pulp Fiction) – browbone
UD Vengeance (Pulp Fiction) – lower hood
UD Tyranny (Pulp Fiction) – middle hood
UD 24/7 Waterline Pencil in Push – lower waterline (this was SO HARD to get it to actually show up on my waterline)
Nyx Microbrow pencil in Black
Perfekt Beauty Liquid Lash Curler Mascara
Face
Cover FX Illuminating Primer + Custom Infusion Drops Chamomile
Geek Chic foundation in Kahlan
Notoriously Morbid Osteomancy – highlighter
Lips
Nyx Liquid Suede Cream in Stone Fox
First up, the UD 24/7 pencil in Push was REALLY REALLY difficult to get on my waterline. Difficult to get it to show up and it was really patchy. No bueno. Legend and Mood seemed to perform better than Push so far.
Second, Nyx Liquid Suede Cream in Stone Fox is amazing. I love the color. It feels moisturizing to me on my lips. It doesn't really seem to dry down. I like the weird texture.
Flashback and Voodoo go so well together. So do Junkie and Prank.
I went basic with my skin. I love the Cover FX Illuminating Primer with a drop or two of the Chamomile infusion. It really seems to make my skin happy. I skipped blush and just put a bit of powder on top and called it done. I think I like my skin like this.
What'cha wearin' today?
Last Updated on