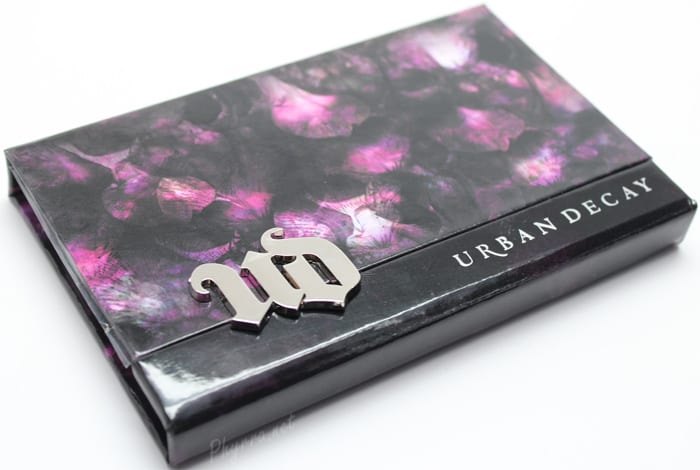 As soon as I saw the Urban Decay Shadow Box was new and available at Ulta, I purchased it online. While waiting for it to arrive (I felt like shipping took forever), I went to two different Ulta locations, but they did not have the palette in store, so I couldn't get this as fast as I wanted.
Urban Decay Shadow Box Review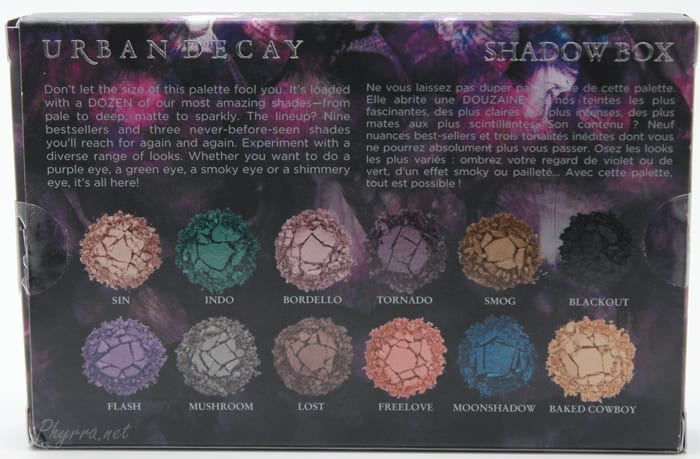 About the Urban Decay Shadow Box
It's the ultimate beauty dilemma: You're going away for the weekend and you can only bring ONE palette with you. Quick, which one do you choose? No need to give yourself a makeup-induced panic attack; Urban Decay's Shadow Box has you covered.
Ulta exclusive
Cruelty free
12 shadows
3 new shades
Price
$34 for 12 eyeshadows that are .01 oz each
Availability
Ulta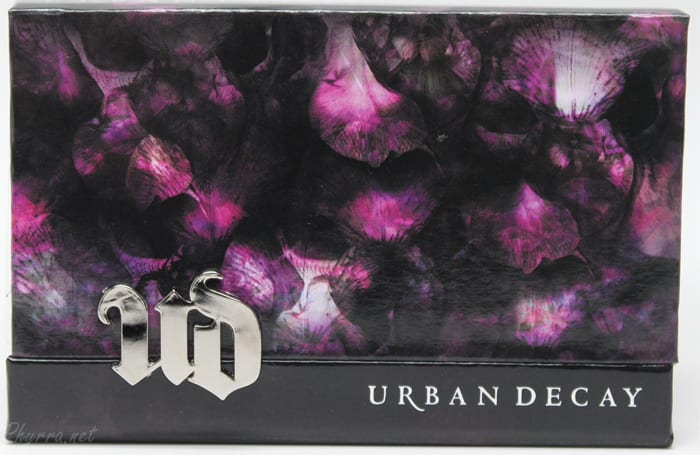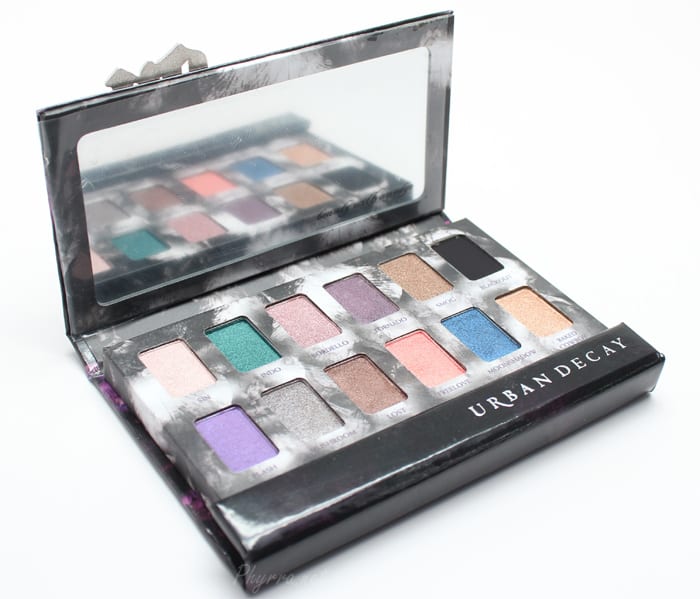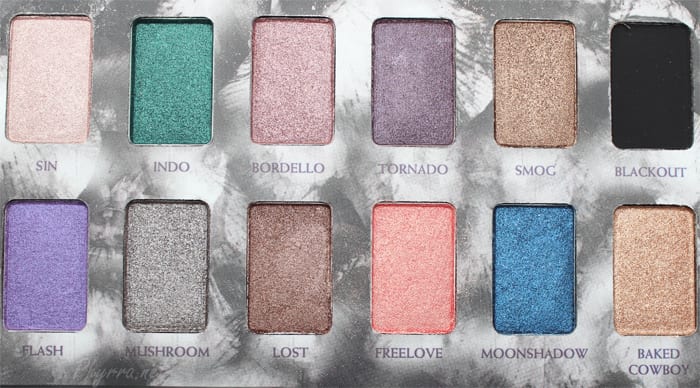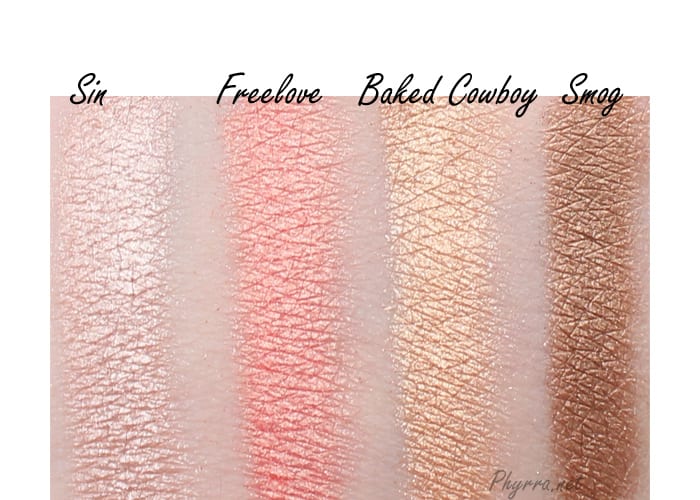 Sin
champagne shimmer (no glitter)
My Take
light pink champagne shimmer
Freelove
golden vibrant peach
My Take
slightly less pigmented than the single I own, still a pretty golden peach
Baked Cowboy
an amazing golden bronze
My Take
nearly identical to the old formula of Half-Baked, which I adore. I love golden-bronze
Smog
deep coppery bronze
My Take
super pigmented coppery bronze. I love this shade and it's the closest I get to loving a midtone brown. This shade is amazing over black.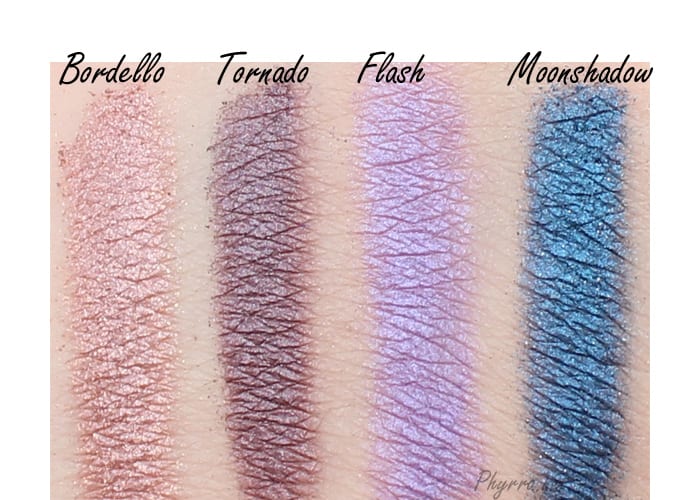 Bordello
pale mauve with gold micro glitter
My Take
mauve pink with gold glitter (the name Bordello always reminds me of the cheesy movie Bordello of Blood)
Tornado
vibrant deep purple
My Take
slightly less pigmented than the original shade from the Wizard of Oz, still a red-toned purple
Flash
bright iridescent purple
My Take
slightly less pigmented than the single I own, bright iridescent purple
Moonshadow
a stunning bright navy blue
My Take
pretty deep navy blue with silver sparkle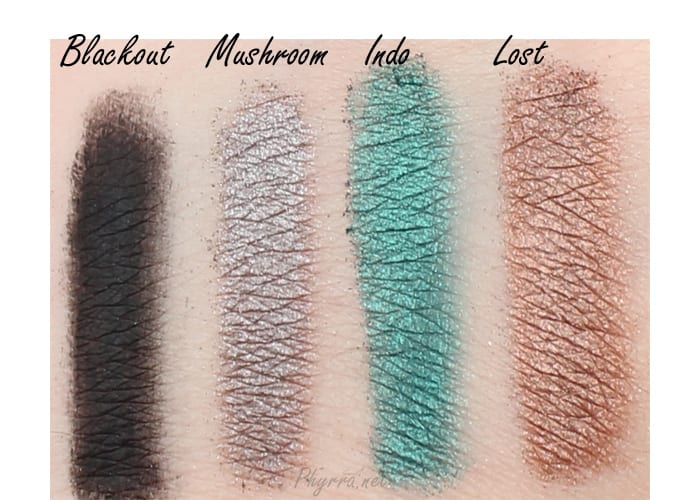 Blackout
matte black
My Take
great matte black
Mushroom
warm pale grey
My Take
midtone warm grey, I love this shade for my eyecolor
Indo
metallic green
My Take
gorgeous metallic grass green, slightly less pigmented than expected (I can't hear the word indo without flashing back to the movie Friday and the 'your indo smells like outdo' line.
Lost
medium metallic brown
My Take
very pigmented metallic brown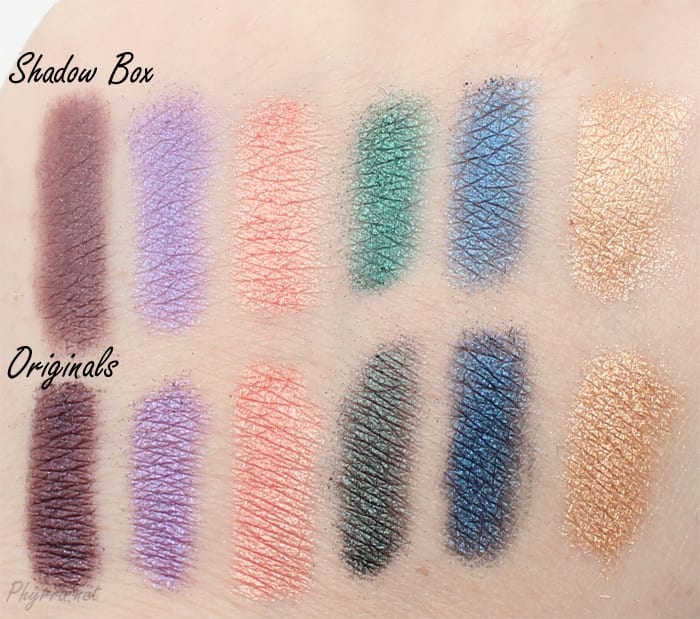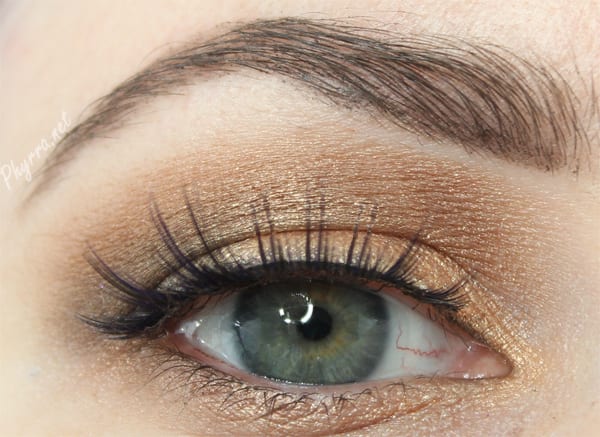 If you like this video give it a thumbs up and subscribe!
Tornado is a repromote from the Wizard of Oz Glinda Palette. You know me and purples, I typically love them. Moonshadow, Indo and Baked Cowboy are marked as new shades. Moonshadow reminded me of Evidence, but it's a lighter color. Indo reminded me of Loaded, but its a much lighter shade. Mushroom is one of my favorite greys ever. Blackout is a nice black matte that you can use to smudge black eyeliner, for a smoky look, to darken your lashline, or any other way you love a black matte. Baked Cowboy is a slightly lighter version of the old school Half-Baked, which I absolutely adored.
I love love love the packaging! The pink-violet with black watercolor effect reminds me of both the Vice 2 palette and the Electric palette. I love the raised up UD logo on the front. It's lightweight. I love that it fits 12 shades in less than the size of 6 from the Build Your own Palette.
I purchased this palette for 2 reasons – 1 I love just about everything Urban Decay and 2 it looked like it would be great for travel, since it has so many great shades all in one palette. The size is smaller /thinner than my build your own 6 pan palette, which I like.
I wish that they had put Desperation in the palette in place of Lost. But if wishes were to be fulfilled, I'd have loved Sellout or Midnight Cowgirl or Walk of Shame in place of Sin.
Overall, I really like this palette. It's got amazing packaging. I like the color selection. It contains several of my favorite UD shades that I like to use – Baked Cowboy (similar to Half-Baked), Smog, Freelove, Flash, Blackout and Mushroom. The only shade I'll probably never wear is Lost. I wish the pigmentation was better on a few of the shades, but they're ok. It's a pretty good value for the price.
What do you think of the new Urban Decay Shadow Box?
Pros
Cruelty free
Travel friendly
Good mix of shades
Amazing packaging
Cons
A few shades were less pigmented than I expected
Last Updated on