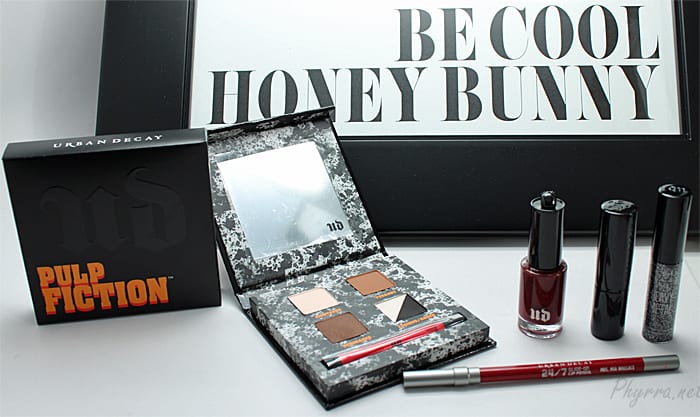 Happy Caturday! Today I've got the Urban Decay Pulp Fiction Collection to show you. It's a cool limited edition collection made up of an eyeshadow palette, lipstick, nail polish, lip pencils and glitter eyeliner. See my tutorial featuring this collection.
Urban Decay Pulp Fiction Collection
Price
Varies by item, between $15 and $34, presumably the palette is $34
Availability
Available July 16 from Urban Decay, Sephora, Ulta, Macy's, Beauty.com

If you like this video please give it a thumbs up, share and subscribe!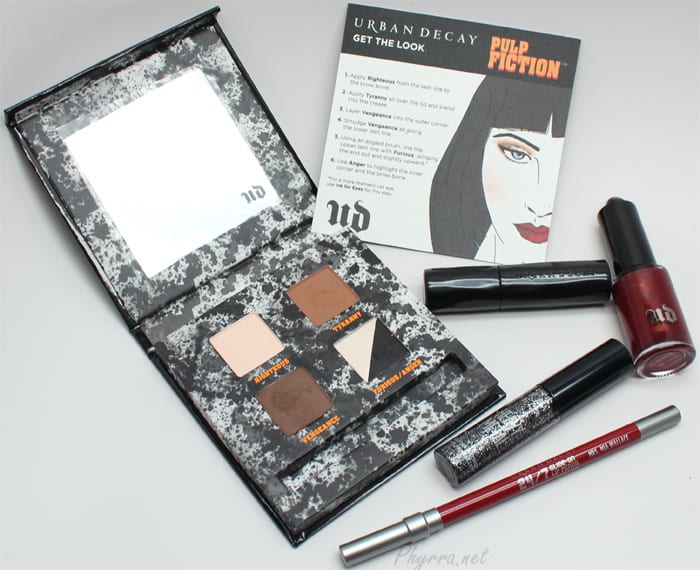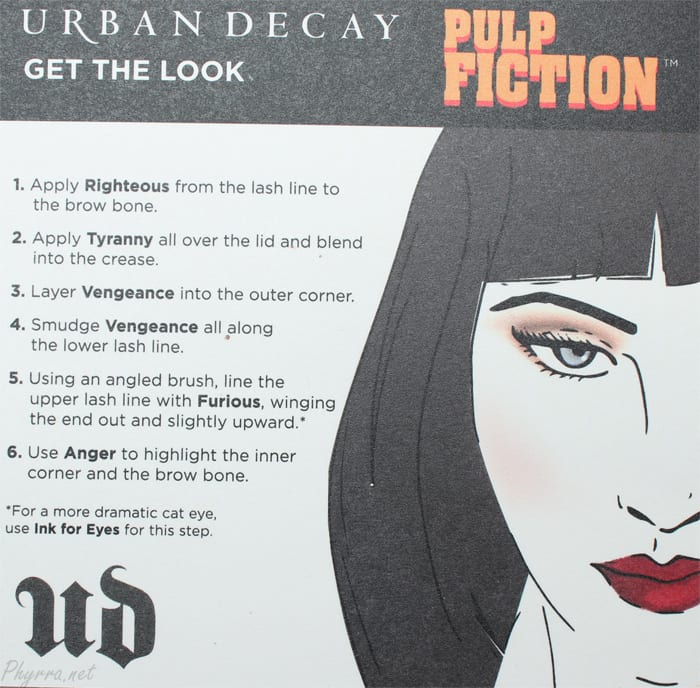 I love that Urban Decay included a tutorial with the palette.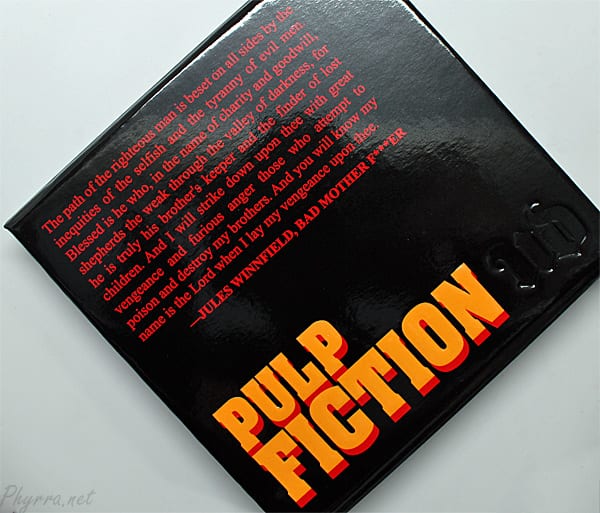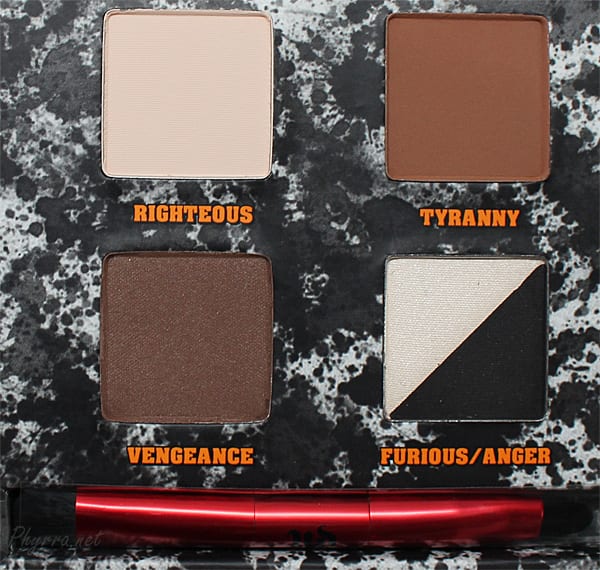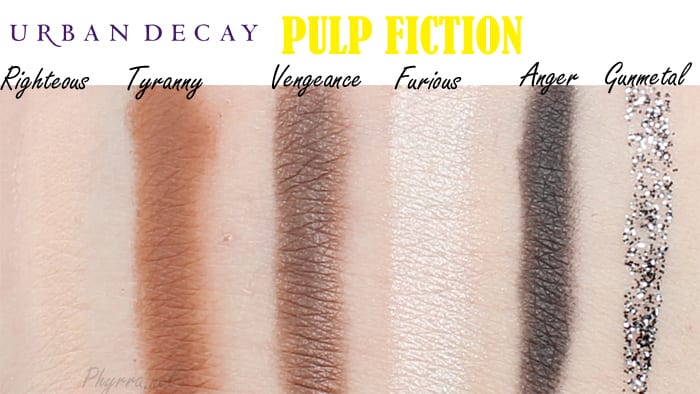 The Pulp Fiction Palette Colors
Righteous – light cream matte (perfect for a base color)
Tyranny – warm brown matte
Vengeance – deep taupe-brown matte-satin
Furious – white satin
Anger – black satin with slight tonal sparkle
Gunmetal – black with black and silver sparkle (glitter eyeliner)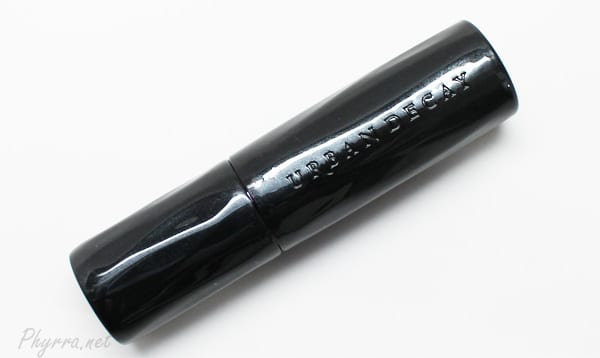 I love the black metal packaging for the lipstick!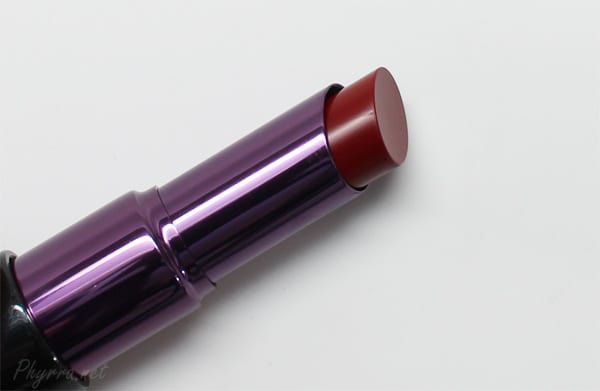 The purple looks great peeking out against the black.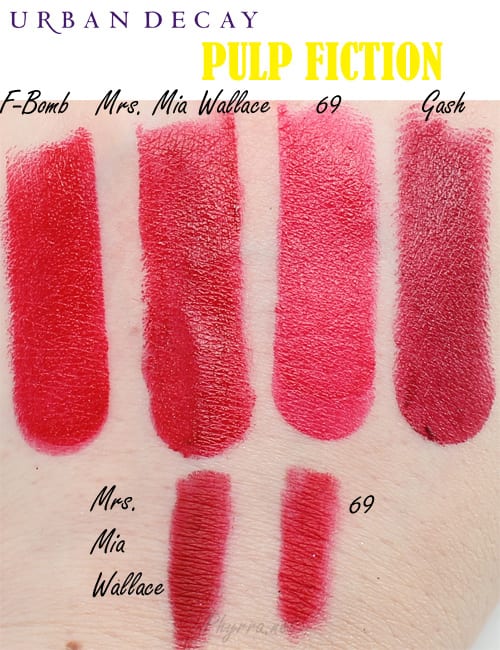 Mrs. Mia Wallace lipstick is a deep blood red. The matching lipliner, also called Mrs. Mia Wallace is a deeper shade of blood red.
For comparison, I also swatched F-Bomb (classic red), 69 (red with pink undertones), and Gash (deep red with tonal shimmer). To me, Mrs. Mia Wallace is slightly deeper than F-Bomb. F-Bomb is a brighter shade of red than Wallace. 69 is a pinker shade of red than Wallace. Gash is a deeper shade of red than Wallace. If you are a red lipstick aficionado, Urban Decay has you covered. Seriously, ALL THE REDS!
Also, for those of you who have asked, the red nail polish is darker, to my eyes, than the red lipstick.
I'm a fan of the Urban Decay Revolution Lipstick formula (see my review here).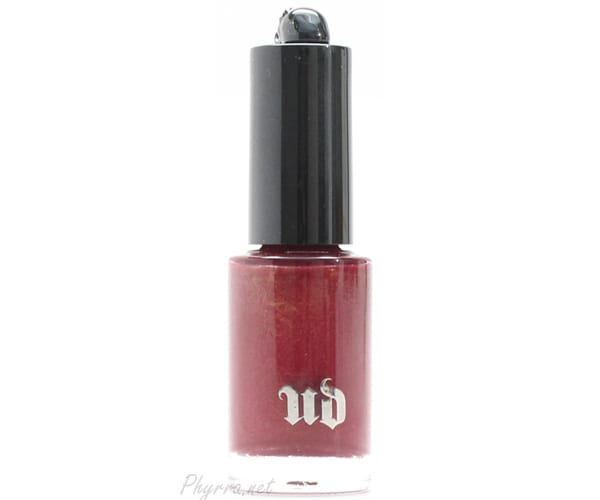 The nail polish cap is also black to match the lipstick packaging.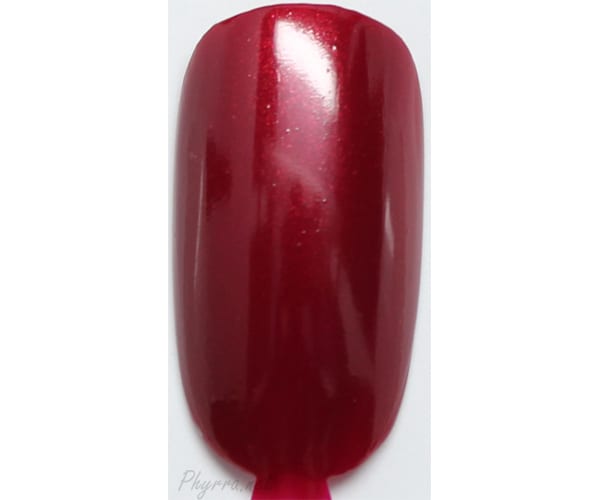 Mrs. Mia Wallace nail polish is a deep red with slight shimmer.
I can't believe it's been 20 years since the movie debuted. Are you a fan? What do you think of UD's collection? See any must haves?