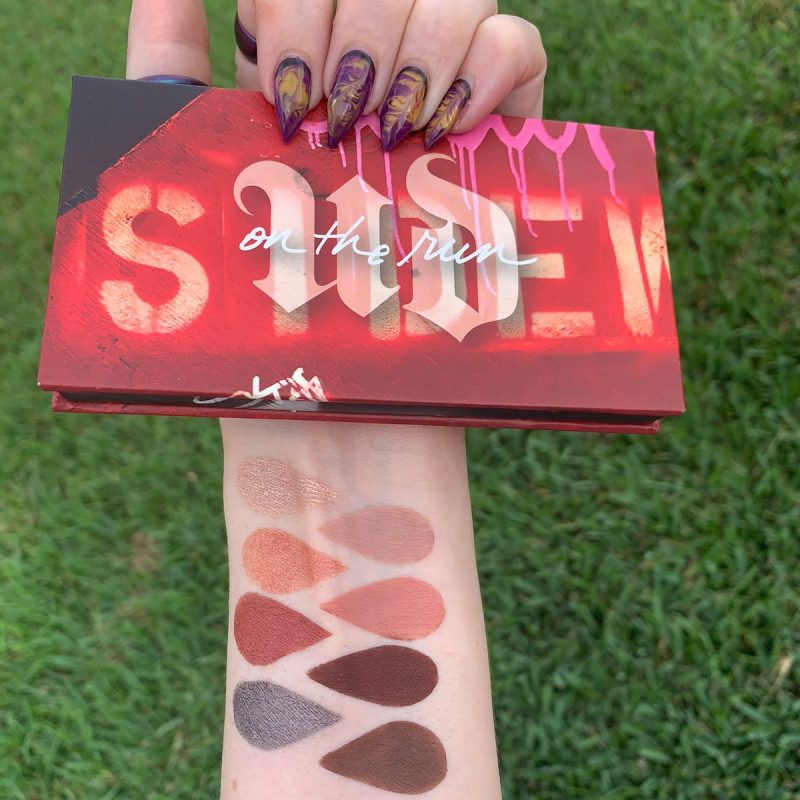 Urban Decay On the Run Shortcut Mini Palette
Today on the blog I'm sharing my Urban Decay On the Run Shortcut Mini Palette review and swatches on fair skin. You know I love me some Urban Decay! UD sent me this palette as a PR sample. Thank you so much Urban Decay!
Where to Buy
Sephora, Ulta, Urban Decay, Nordstrom
Price
$25 8 x 0.02 oz/ 0.8 g
Urban Decay is a 100% cruelty-free beauty brand with many vegan offerings. They are PETA certified. They used to be Leaping Bunny certified.
Urban Decay On the Run Shortcut Mini Palette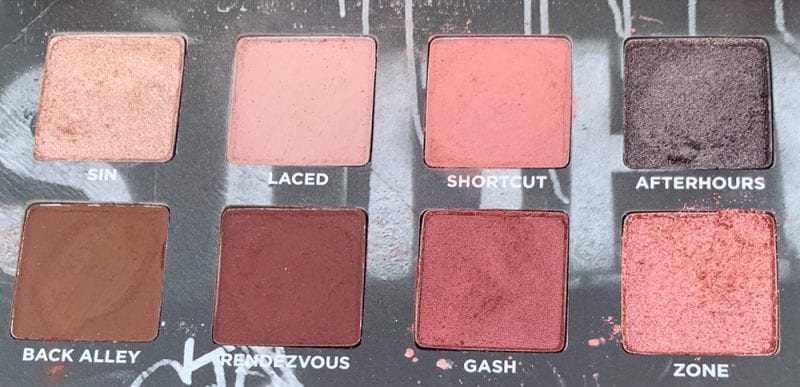 Urban Decay On the Run Shortcut Mini Palette Swatches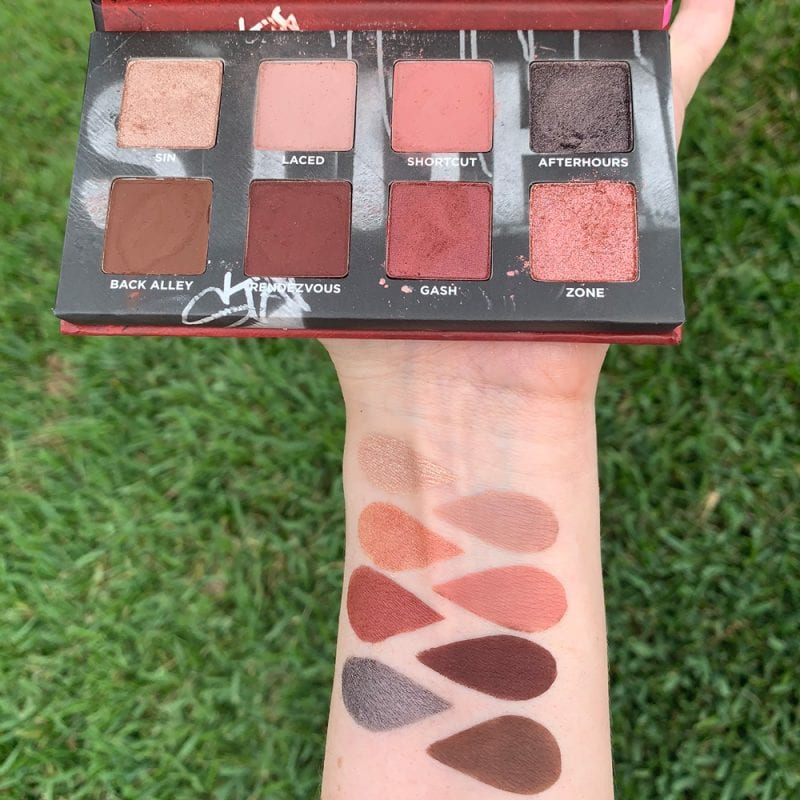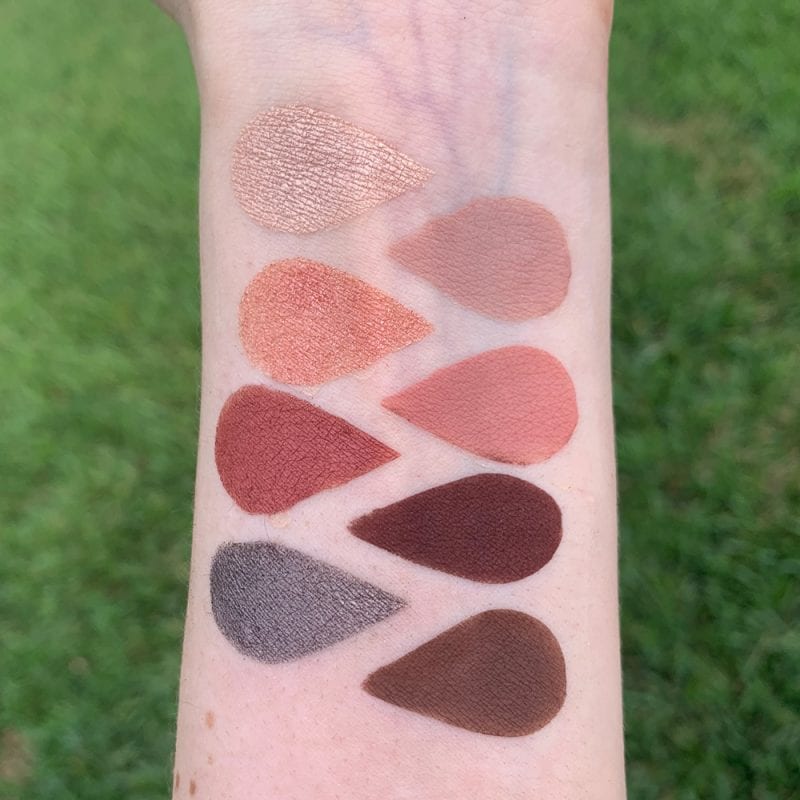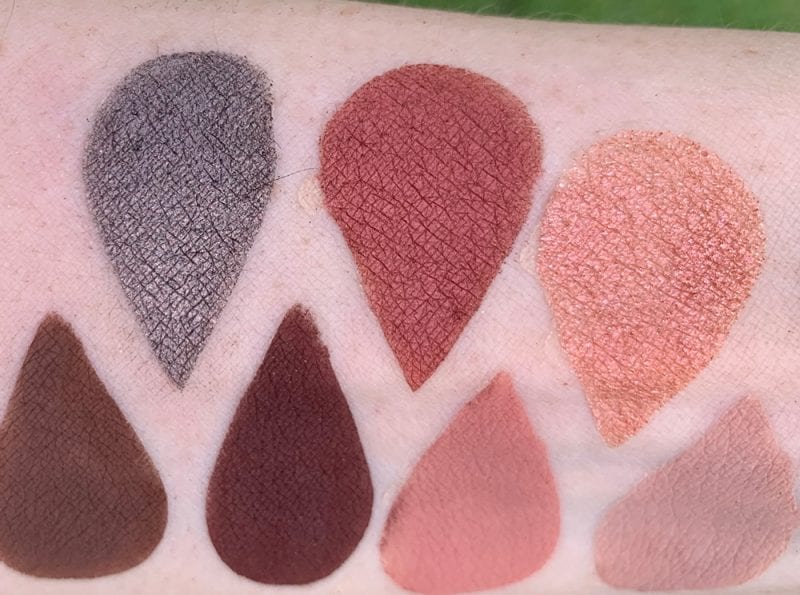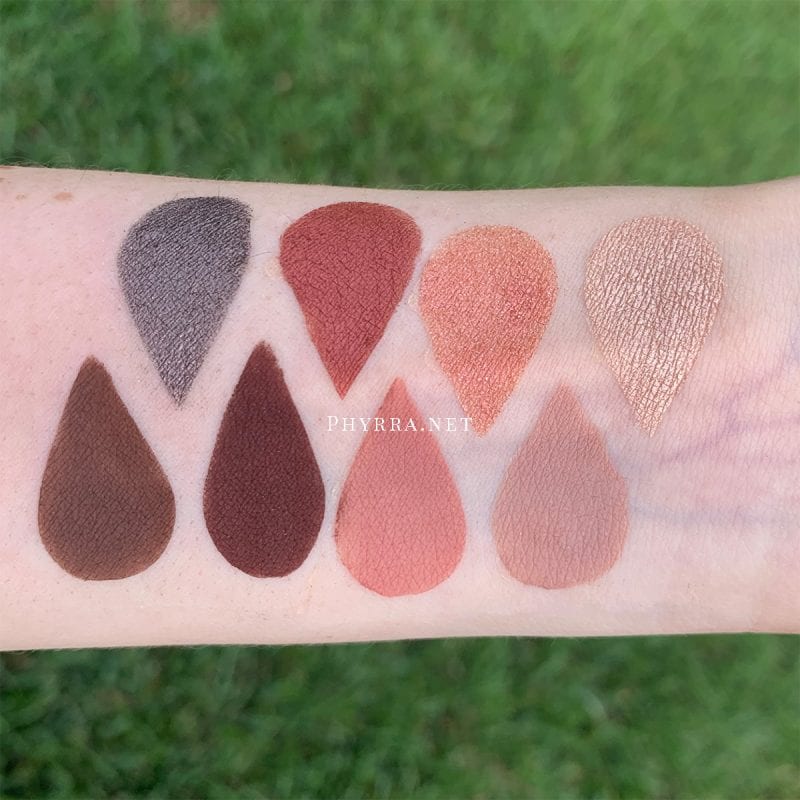 Row 1 – Afterhours, Gash, Zone, Sin
Row 2 – Back Alley, Rendezvous, Shortcut, Laced
Sin (pale nude shimmer)
Laced (pinky-taupe matte)
Shortcut (medium rose-pink matte)
Afterhours (soft black satin with iridescent micro-sparkle)
Back Alley (chocolate brown matte)
Rendezvous (Bordeaux matte with blue-sparkle)
Gash (metallic brick red)
Zone (metallic pink-red with copper micro-sparkle transformer)
Urban Decay On the Run Shortcut Mini Palette Review
While the UD On the Run Mini Detour and Bailout palettes left me unsatisfied and wanting more, the Shortcut palette didn't disappoint!  If Gash was a true red, Rendezvous was a deep burgundy wine matte, and Back Alley was either Desperation or Tease, I'd think this was the perfect mini palette. I love Sin, Laced, Afterhours and Zone to bits!
Laced is the perfect sort of soft crease color or transition shade for me. Zone is an amazingly gorgeous, complex shade that deserves to be a single. I love that I see peach, pink, copper, red and bronzey gold in zone. Afterhours is a beautifully rich, romantic gunmetal grey shimmer. Rendezvous is a beautiful wine matte. Sin is one of my favorite eye brightening shades. Gash is a pretty metallic red. Really the only shade I'm not crazy about is Back Alley, as all the rest are wearable for me.
If you love Urban Decay's eyeshadow formula and you love reds, you'll love this palette. I feel like it has almost all of my favorite red hues that I reach for, plus Zone for extra fun. Because the palette has Afterhours in it, I think this palette would have been better off with Desperation or Tease instead of Back Alley for another neutral. Desperation is a deep grey taupe, while Tease is a light cool taupe.
Even though I'd skip the other two mini palettes, I wholeheartedly recommend the Urban Decay On the Run Shortcut Mini Palette! Reds are my jam and I love them.
What do you think of the UD Shortcut palette?