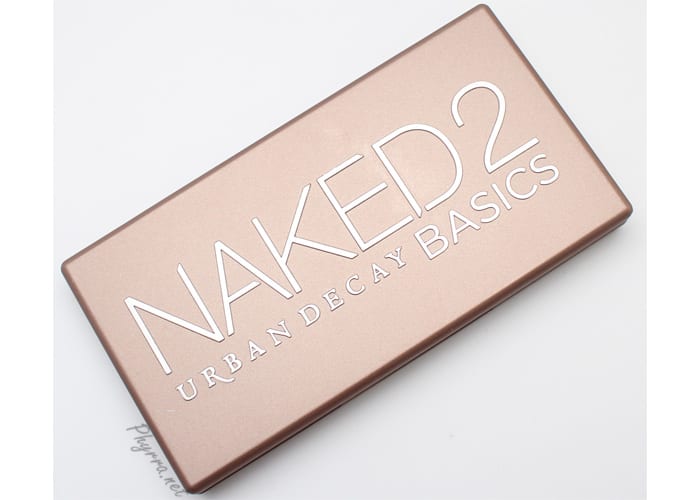 I'm excited to share with you today the new Urban Decay Naked2 Basics palette! It's touted as a cool-toned palette of matte neutrals, perfect for accenting brighter colors or for office-safe neutrals. This palette is made up of 6 full size eyeshadows, with 5 all-new colors. Skimp is the shade that has been seen before.
PR sample.
Urban Decay Naked2 Basics Palette Swatches
Urban Decay is proudly cruelty free and Leaping Bunny certified.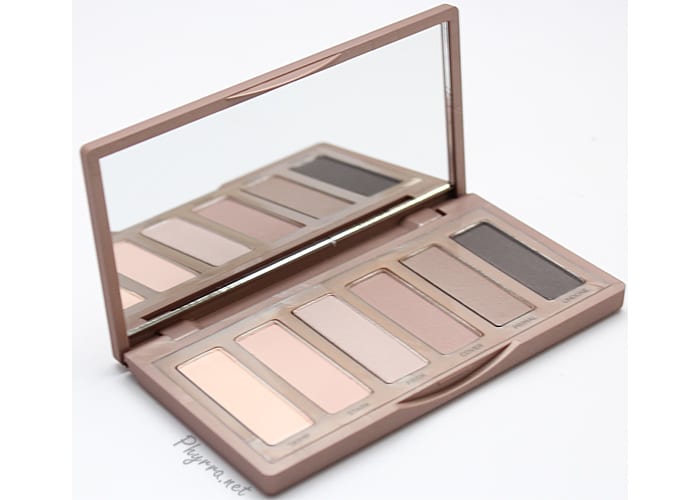 About the Urban Decay Naked2 Basics Palette
Cooler in tone than the original, Naked2 Basics complements Naked2 perfectly. We loaded this indispensable palette with six TAUPE-hued matte neutrals, including five never-before-seen shades. These shadows are neutral enough for anyone, from cool skin tones to olive complexions to darker skin.
Price
$29  6 x 1.3 g POIDS NET/NET WT. 6 x 
Availability
Urban Decay on August 19, 2014, later at Sephora, Macys, Ulta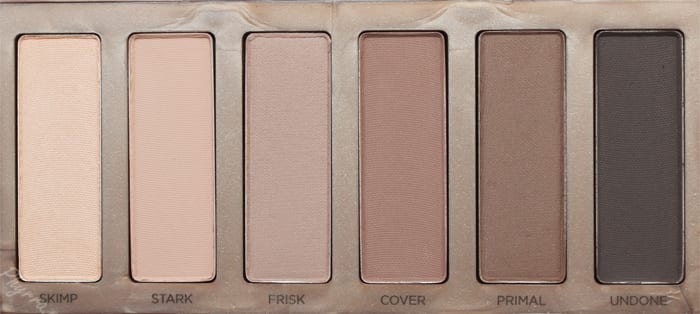 All shades swatched on primer, of course.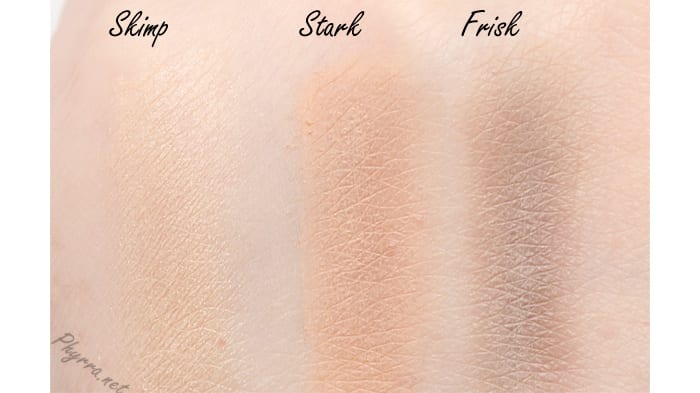 Skimp – pale nude satin (looks like a pale peach satin to me)
Stark – nude pink matte (looks like a pale peachy pink matte)
Frisk – warm grey matte (looks like a light grey taupe matte)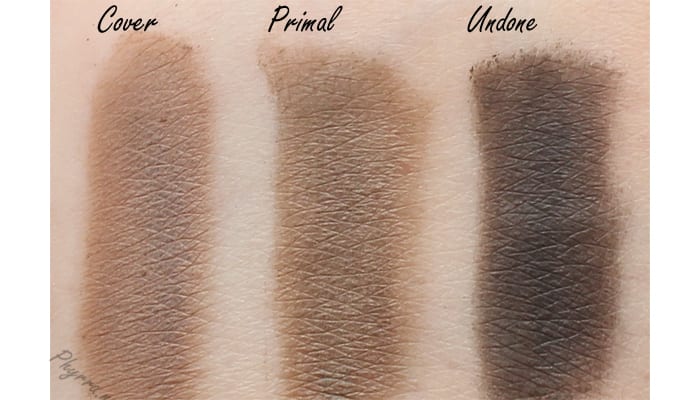 Cover – muted red-brown matte (looks like a soft brown with a hint of red undertone matte)
Primal – muted brown matte (looks like a soft brown matte)
Undone – deep, smoky brown matte (soft smoky blackened brown matte)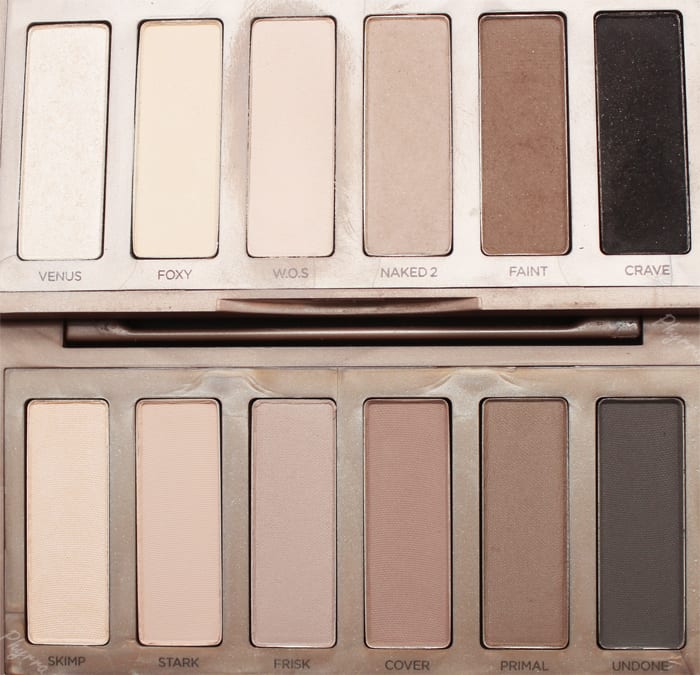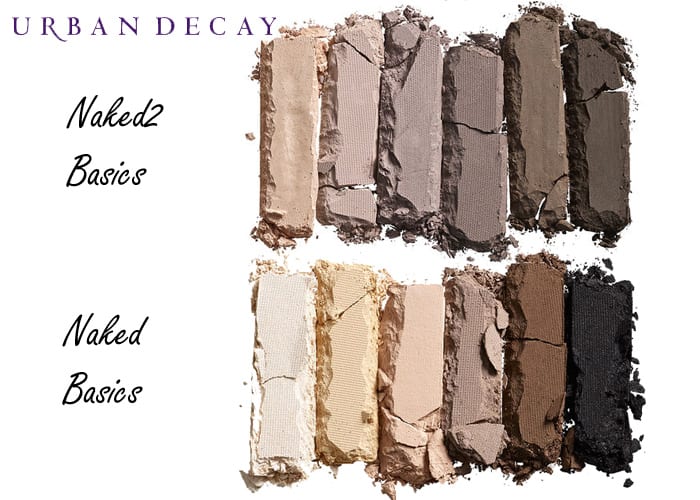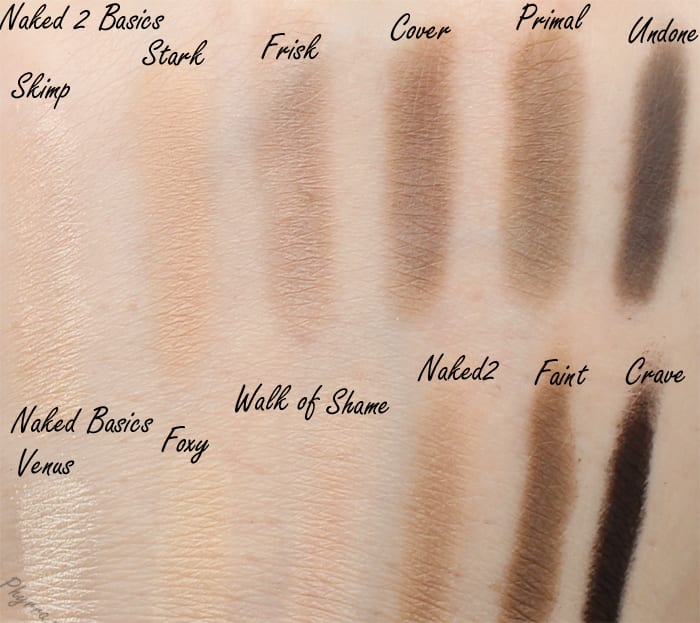 I swatched Naked 2 Basics and Naked Basics for you so you could see the palettes together.
Because of my hooded eye shape, I prefer to use shimmery colors  on my lid and matte colors on my crease, usually with pearly or shiny colors to highlight). The UD Naked Basics has been indispensable for me and I've recommended it time and time again to people because 6 full size UD eyeshadows for $29 is a steal! The Naked 2 Basics palette is the same price and has 6 full size eyeshadows as well, making it an excellent value from my point of view.
If you are a fan of the Naked Basics palette, I'm guessing you will love the Naked 2 Basics. The packing is very much like the Naked Basics palette. It's extremely sturdy and suede-like to the touch. It's about the size of my hand so it fits in an everyday makeup bag and can be easily used for travel.
Urban Decay's matte eyeshadow formula is a dream to work with. Very few brands can boast a silky, pigmented matte formula that blends easily and wears well, but UD does.
As I mentioned above the only repromote in this palette is Skimp. The rest of the shades are new. My favorites from the new palette are Undone, Stark and Skimp. Between the two palettes, I can see myself reaching for Naked Basics more than Naked 2 Basics, because I love Walk of Shame, Crave and Venus. I know many of you found Naked Basics to be too pale, so for you, I think you'll prefer Naked 2 Basics since there are deeper brown shades in it.
I'll have a tutorial for you soon using the Naked 2 Basics Palette.
What do you think of the new Urban Decay Naked 2 Basics Palette? Do you prefer it or the original Naked Basics?