Today I'm excited to show you the new Urban Decay Naked Flushed Native Palette. This is a cool-toned pink palette that matches one of my three favorite Urban Decay Revolution Lipstick shades, Native. That's the pink shade that I go for when I want a soft pink lip. I think it's a more flattering shade than a beige lip on me for a 'nude' lip look. It made my Holy Grail Beauty Products, Best Products of 2013, my 5 Minute Face, and I've used the lipstick or lip pencil for several looks. It's a great light pink on me. I had high hopes that the cheek palette would be just as flattering. Let's find out.
Pr sample
Urban Decay Naked Flushed Native Palette Review
Urban Decay is Cruelty Free and Leaping Bunny Approved.
About Urban Decay Naked Flushed Native Palette
Use these pressed powders individually or blend them together to create just the right effect—and let this seemingly straight-laced trio morph into a tangled color love-fest. Then bask in the radiant glow and let people wonder what you've been up to. Urban Decay's micronized, jet-milled formula has a luxe, featherlight texture that feels amazing on your skin. And the finish? Flawless. Light-diffusing particles enhance and perfect to give your skin a fresh, glowy look…even when your late-night antics have you feeling anything but. The color is intensely pigmented yet blends beautifully—and the universal shades are versatile enough for any skintone.

Price
$30
Availability
Sephora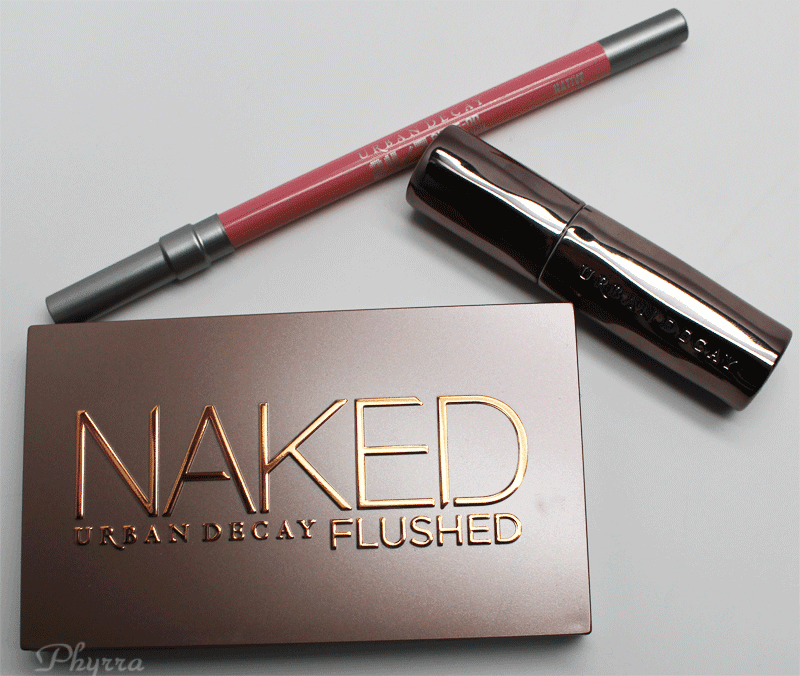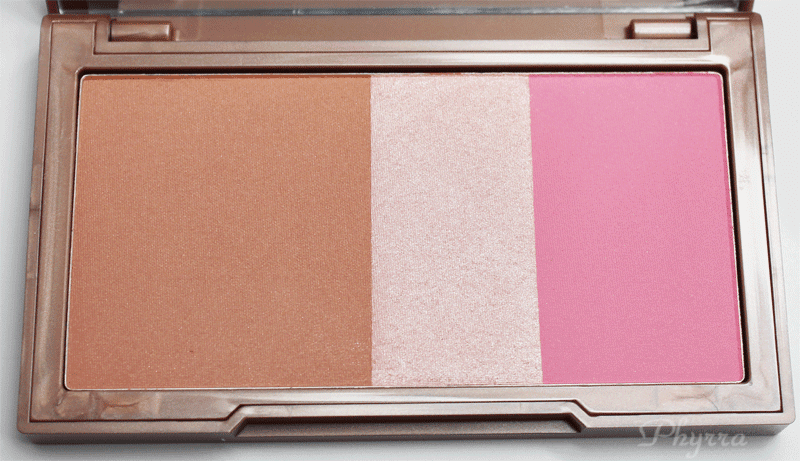 Row 1 – Native bronzer – Native highlighter – Native blush – Native lipstick
Row 2 – Native lip pencil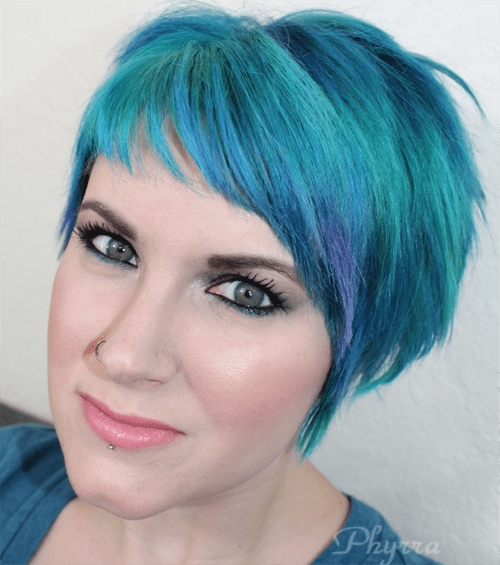 I made a quick video of me applying the Urban Decay Naked Flushed palette in Native, along with the Native lip pencil and Native lipstick.

Rate, comment, and subscribe!
Products worn in video
Tarte CC Primer in Fair (this doesn't provide enough coverage for me)
Silk Naturals Peach HD Creme Concealer in N10
Silk Naturals HD Creme Foundation in N10
Urban Decay Naked Flush Palette in Native (blush, contour, highlight)
Urban Decay Naked Light Finishing Powder
Tarte Rich Brown Brow Pencil
Urban Decay Native Lip Pencil
Urban Decay Native Lipstick
 My Thoughts
UD describes this palette as medium bronze bronzer, pale pink shimmer highlighter, and bright pink blush. To me, the blush isn't bright pink, nor is the highlighter pale pink, it's more of an icy peachy pink. The bronzer is definitely medium toned to me.
I find the blush does a great job of mimicking my natural flush. I really like cool-toned blushes, and cool-toned pinks in particular, lately. I wouldn't normally choose this shade of highlighter, as it's an icy peachy pink shade, but I think it works ok on my complexion. I feel like the bronzer was too orange-toned for me. This palette kicked up a lot of dust for me when I used it, which I didn't like. I believe this palette is a Sephora exclusive.
Overall, I feel like the blush and highlighter work well for me but the contour did not, as I felt it pulled orange. It may work better on different complexions. Between the bronzer not working for me and the palette kicking up dust,  this isn't a must have palette, so unless you're in love with the individual products, I would say skip it.
What do you think of the Urban Decay Naked Flushed Native Palette?
Pros
Has everything you need to contour, blush and highlight your cheek
Nice shades for the blush and highlighter
Portable, easy to stick in your makeup bag and go
Cruelty free
Leaping Bunny Certified
Cons
Kicks up a lot of dust (wasted product)
Bronzer was orange on me
If you don't like cool toned pinks, you may not like the blush