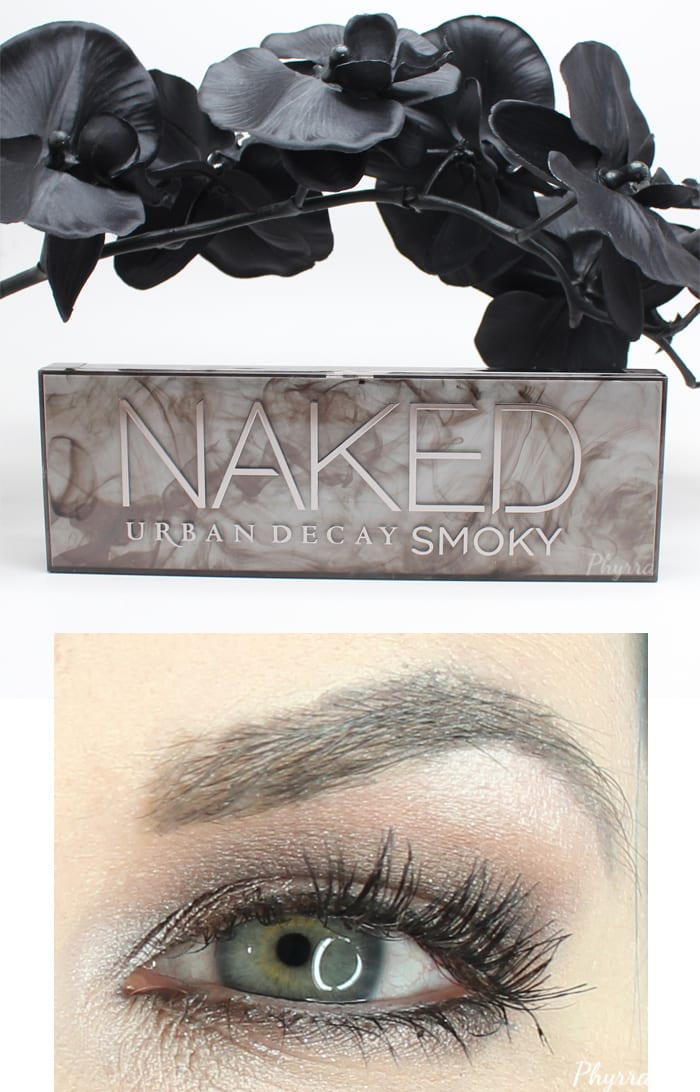 Today I've got an Urban Decay everyday smoky look (well, slightly smoky) to share with you using the Naked Smoky Palette. I have to say that I had issues with getting Combust to apply evenly for me in the crease and on the browbone, but I was able to blend it out ok. I'm not sure if it was me or the primer or what. I had a bit of fallout from High and Armor. However, High and Armor were definitely were definitely pigmented and easier to apply. Black Market was perfect for smudging at the lashline. Thirteen didn't have enough shimmer for me to highlight with so I layered Dose of Colors Pearl Dust on top. What can I say, I need my shimmer!
Pr + purchased by me.
Urban Decay Everyday Smoky Look
In case you missed it, check out my first look at the Urban Decay Naked Smoky Palette! You can also see side by side swatches of the Kat Von D Innerstellar with the Naked Smoky, in case you prefer Innerstellar.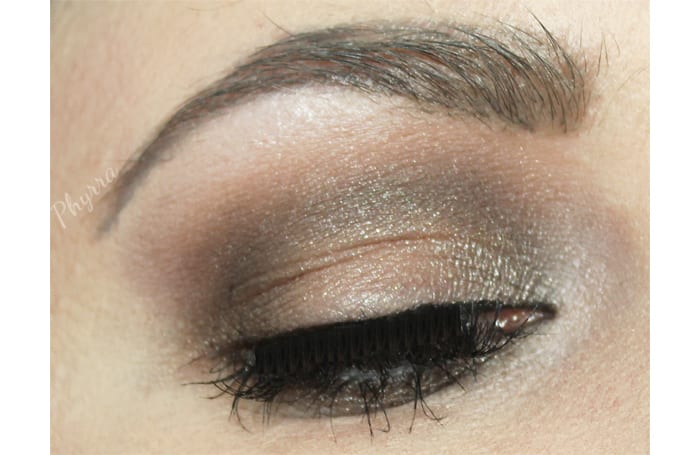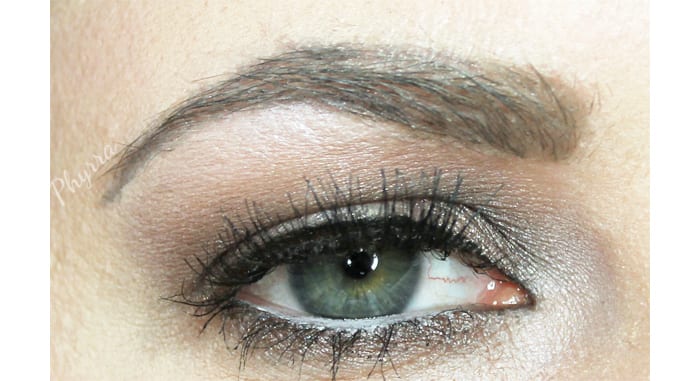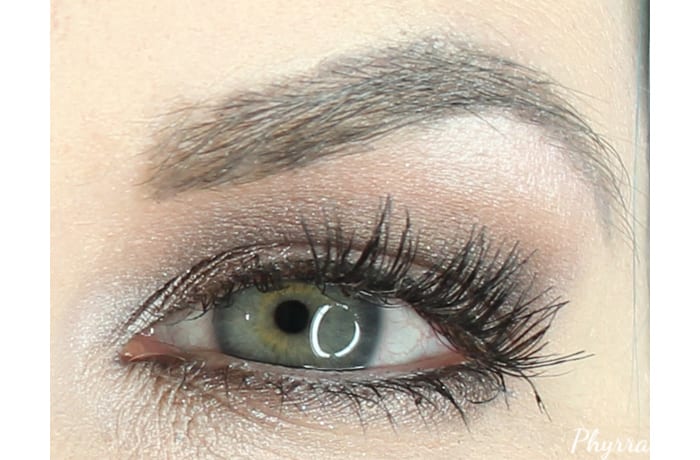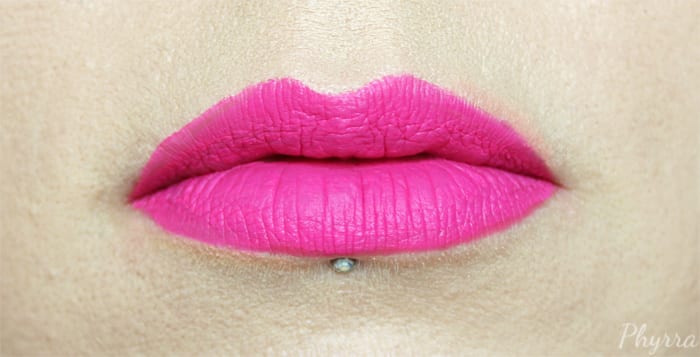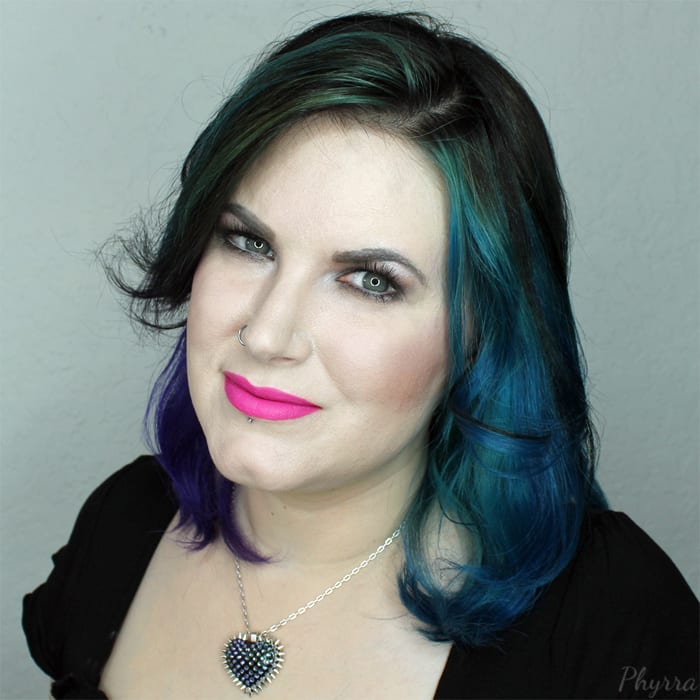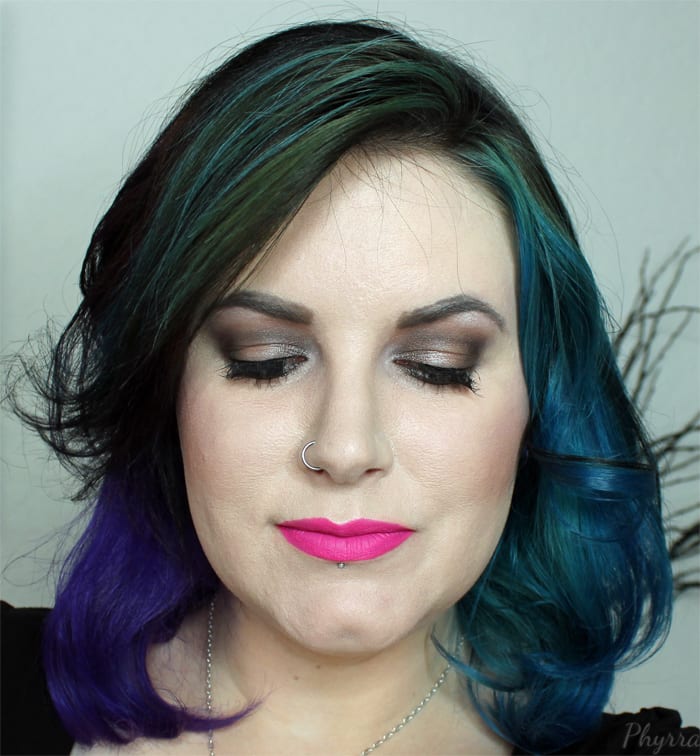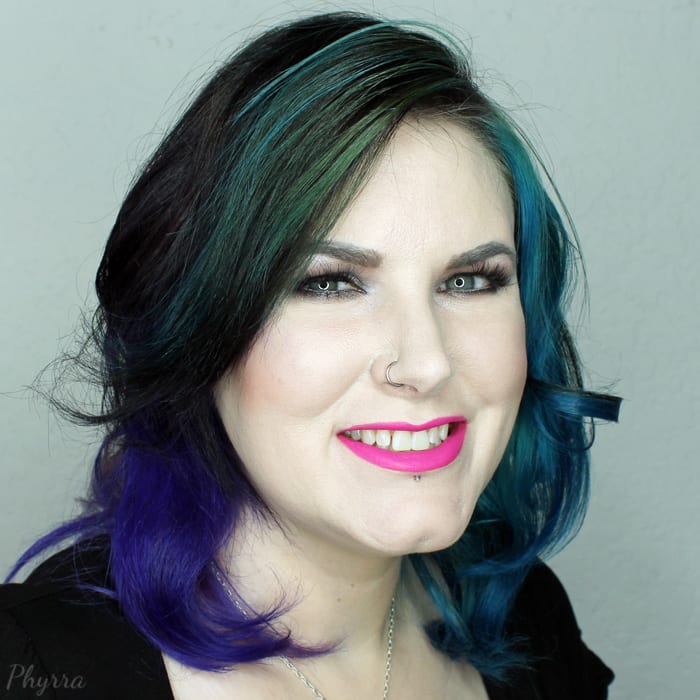 Eyes
Urban Decay Anti-Aging Primer Potion
Urban Decay Combust (Naked Smoky) – center of lid, crease and browbone
Urban Decay Armor (Naked Smoky) – inner lid, outer lid, lower lid, blended up into crease
Urban Decay Password (Naked Smoky) – lower crease blended up onto the hood
Urban Decay High (Naked Smoky) – center of lid
Urban Decay Black Market (Naked Smoky)  – smudged at upper and lower lashline
Urban Decay Thirteen (Naked Smoky) – inner corner and under eyebrows
Dose of Colors Pearl Dust – to highlight at inner corner and under eyebrows
Sigma Unclouded Pencil – lower waterline
NARS Eye Paint in Black Valley – to blend in lash band at upper lash line
Senna Cosmetics Ash Brown brow pencil – brows
Anastasia Beverly Hills Brow Wiz in Granite
Ardell Demi Wispies (Fantabulash Tape)
Face
Cover FX CC Cream in N-Xtra Light mixed with Cover FX Custom Cover Drops in N10 mixed with Life's Entropy White Elixir (applied to face, neck and chest (all 3 are vegan)
BECCA Undereye Brightening Concealer – under eyes
NARS Light Reflecting Loose Setting Powder
Urban Decay Afterglow Blush in Video
Dose of Colors Pearl Dust – highlighter
Lips
Anastasia Beverly Hills Matte Liquid Lipstck in Party Pink
To me this is definitely an office-friendly, everyday slightly smoky look. It's not something I normally wear. I did find the color hues worked nicely together, but the formula on Combust was not fun to work with on my eyes. Once I had Armor blended up into my crease and I layered Password on top of Combust and Armor, Password seemed to blend ok into those colors.
I've been hittin' the retinol hard lately and I have to remind myself that my skin will look worse before it looks better. Ug. Let me know if you want to know my current skincare routine that includes retinol (aka what I use right now when I'm not testing new skincare products).
I'm really happy that I decided to splurge and buy several of the Anastasia Beverly Hills Matte Liquid Lipsticks, even though I own a fucking ton of liquid lipsticks at this point, because I greatly prefer her formula to most of the others. My favorite liquid lipstick formulas currently are Fyrinnae (see my review), Jeffree Star (see my review) and Anastasia Beverly Hills. I think they blow LASplash out of the water. They're better than the Kat Von D's, which are ok. The Dose of Colors formula was meh for me, but I've heard that it's improved. I haven't given it a try though. I really don't reach for my LASplash, Pretty Zombie or Dose of Colors at all, which is sad, because I spent a ton of LASplash colors.
I love Party Pink. It looks to me like a darker version of Colour Pop Scandy on my skintone. I think it's a beautiful color that really brightens up my face. It makes me happy.
What's your favorite liquid to matte lipstick formula? What do you think of my first attempt at Naked Smoky?
Last Updated on