Urban Decay Beached Eyeshadow Palette
Happy Friday! Today I wanted to share the Urban Decay Beached Eyeshadow Palette with you, plus a giveaway. I'll be doing several giveaways over the next few days to help me celebrate my 10 years of blogging! Urban Decay sent me this palette and I bought one to give away.
Urban Decay is, of course, cruelty-free.
Where to Buy
Ulta
Price
$34
Urban Decay Beached Eyeshadow Palette Swatches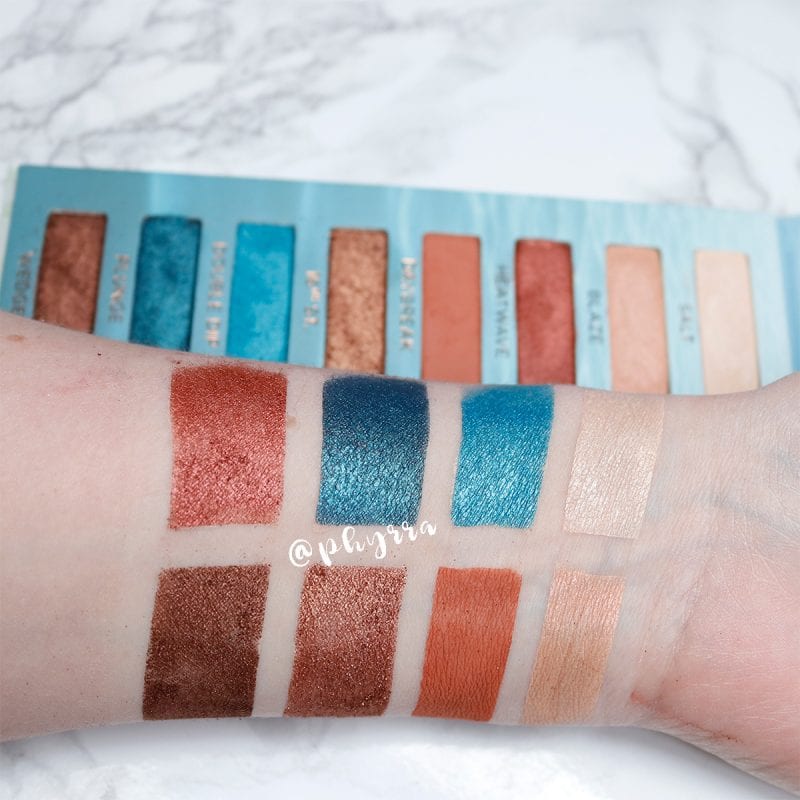 Row 1 – Heatwave, Plunge, Double Dip, Salt
Row 2 – Wedge, 16th Street, Daybreak, Blaze
Salt
Ivory satin.
Blaze
Light metallic peach with pink shift.
16th St
Metallic bronze-gold.
Double Dip
Bright metallic teal blue.
Plunge
Deep metallic teal blue.
Heatwave
Metallic rust.
Daybreak
Deep reddish terra-cotta matte.
Wedge
Deep metallic brown-copper.
The Urban Decay Beached Eyeshadow Palette is a gorgeous little Summer edit palette. I personally love the teal blue shades, as well as Blaze, Heatwave, and 16th St. I know people have mentioned that they feel this palette is similar to the Tarte Mermaid palette and the Colour Pop Dream Street palette. I don't own either of those palettes, so I can't compare them, but I will say that I prefer the Urban Decay eyeshadow formula to Tarte or Colour Pop.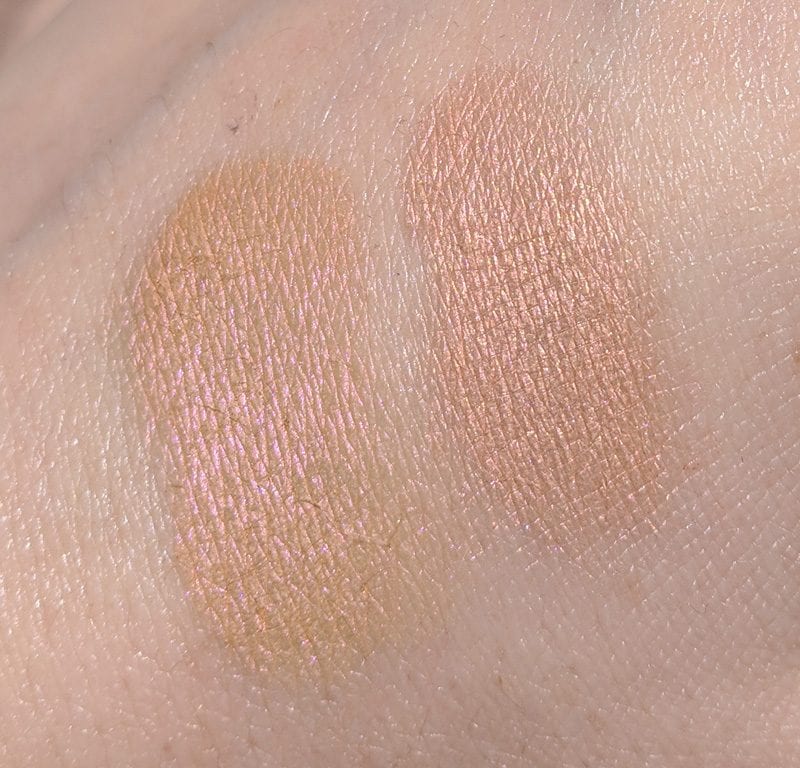 People have often emailed me to ask for a dupe of the old Aqualilies for Tarte Palette color Bikini, and the UD Beached palette has the most similar color to it that I've ever found. Blaze is very close to Bikini. Bikini has more of a true pink shift while Blaze has more of a slightly copper pink shift. Still, both colors look nearly identical on the lid. Swatching these colors reminded me that Tarte used to have a great eyeshadow formula in their Aqualillies palette. I wish Tarte would go back to this formula!
My least favorite color in the palette is Wedge. I wish it was a much deeper, cooler toned dark brown matte. It's just not dark enough to me to add definition to an eyeshadow look. I end up reaching for black or a dark brown matte instead.
You can create gorgeous teal blue looks by using Double Dip and Plunge together. I think a halo eye with Blaze at the center, Double Dip on either side and Plunge at the inner and outer corners would be stunning too. 16th Street is such an awesome multi-dimensional shade that you could wear it on its own or blend out the edges with a bit of Daybreak. Heatwave would look great as a statement lid color or combined with Blaze.
The eyeshadow formula is nicely pigmented and the colors blend out easily. Honestly, the Urban Decay Beached Eyeshadow Palette is such a great little palette. You won't be disappointed with it if you love these colors.
Urban Decay Beached Eyeshadow Palette Giveaway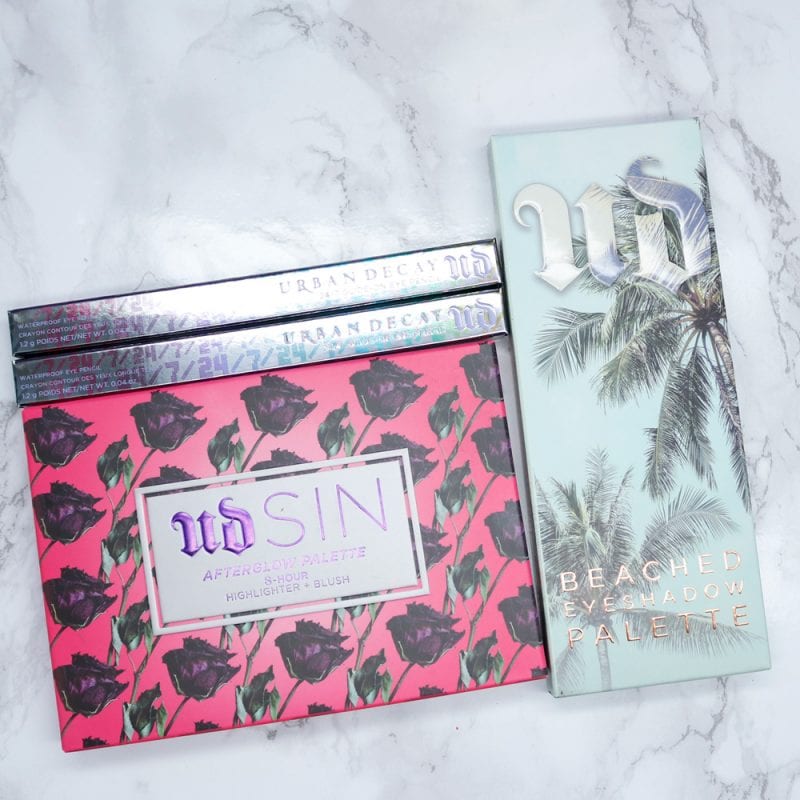 Now I've got an awesome giveaway for you. This giveaway is open Worldwide, void where prohibited. To enter you must use the rafflecopter widget below. Ends May 18 at Midnight EST (this means your last minute to enter is May 17 at 11:59 pm). See official rules. I may add more items to this giveaway.
Prizes
Urban Decay Beached Eyeshadow Palette
Urban Decay Sin Afterglow Palette
Urban Decay Goldmine Eyeliner Pencil
Urban Decay Lucky Eyeliner Pencil
Urban Decay Bronzer (just added)