Today I want to show you Trust Fund Beauty Nail Polish. This brand is 5 free and cruelty free. Their motto is 'Be Beautiful, Ethical and Healthy.' I can get behind that! They do  offer a luxury subscription service ($90 for 3 months, $180 for 6 months, and $265 for 9 months)
PR sample.
Trust Fund Beauty Nail Polish Review
About Trust Fund Beauty
We are an "indie" brand with an edge and a purpose… to bring out the inner rich bitch in everyone no matter what your financial situation is.  We want you to not just wear a colour but wear a statement on your nails.  We are a brand with an attitude that sources our polish from Denmark and the USA.  We are a lifestyle in a bottle and simply put amazing. 
Price
$15 full size
$10 trio sample
Availability
Trust Fund Beauty
They have great names like
I love my #selfie
Just talk to my lawyer
Bridezilla
Hamptons Hookup
Nip Slip
Penthouse party
Got Yacht
Mile High Club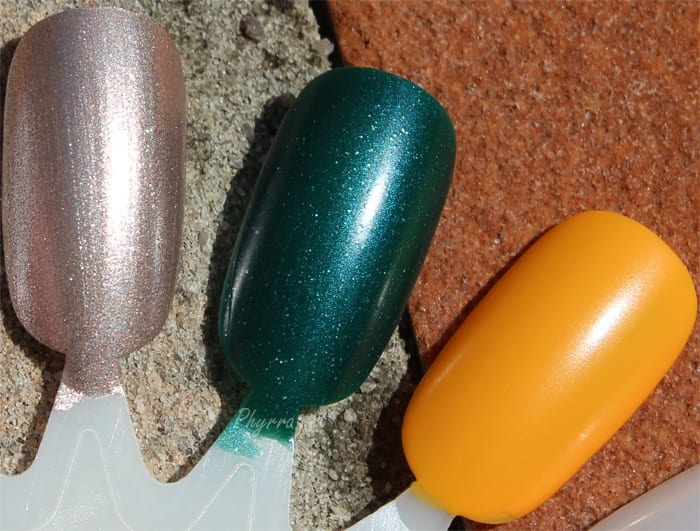 Left to Right – Champagne Problems, Rehab and Repeat, Big Ego (2 coats of each color)
Champagne Problems
metallic champagne
Rehab and Repeat
emerald green with blue shimmer
Big Ego
yellow-toned orange (supposed to change color but did not see a change on me. probably because my nails are so short)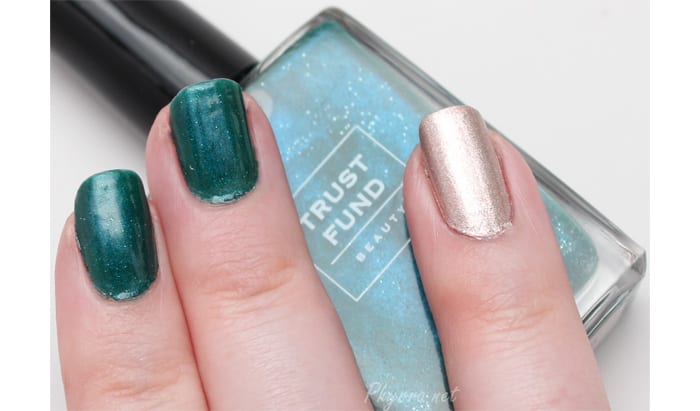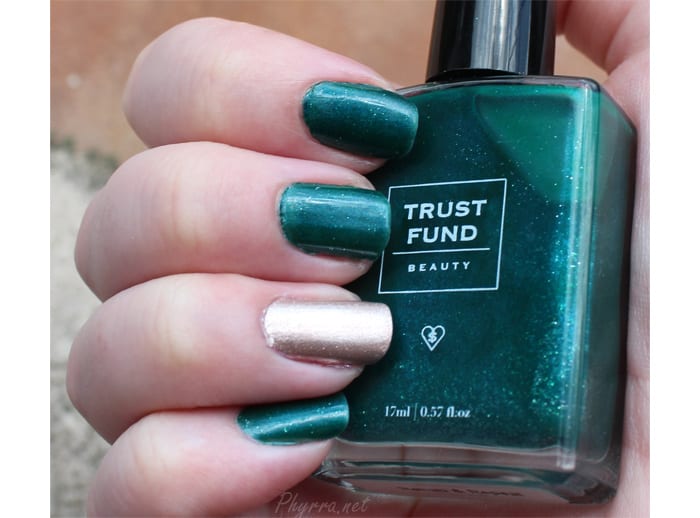 The sun kept playing coy on me when I tried to get swatches of my mani in sunlight.
I feel like Rehab and Repeat is really gorgeous. The blue inside the green is just lovely.
Champagne Problems is very smooth and easy to apply.
The names of the polishes did make me laugh. They're quite snarky.
I liked the formula a lot. Using the Cirque Hold Fast Base Coat and Liquid Laminate Top Coat I got 4 days of wear without chipping before I had to remove. That's pretty impressive for me.
What do you think of Trust Fund Beauty? Do you like the cheeky names? Let me know below!
Last Updated on