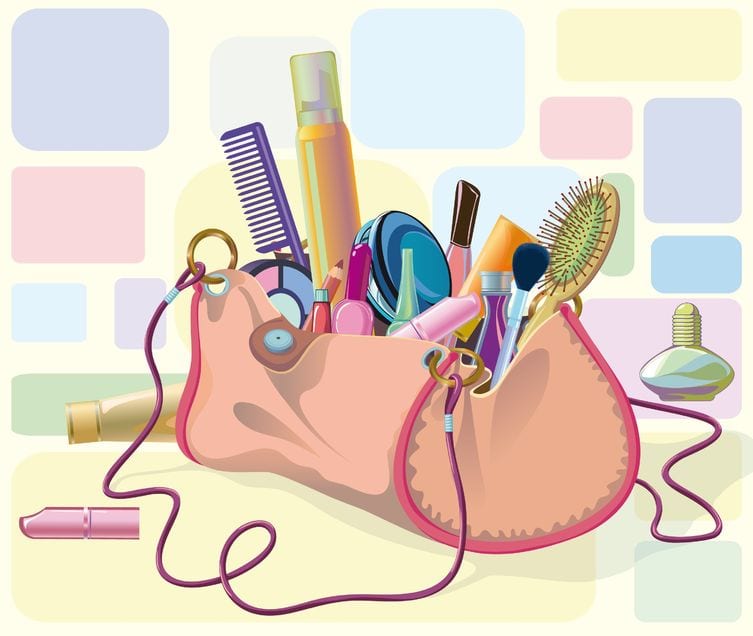 Jen Mathews is the Chief Bunny and social media maestro for award-winning, cruelty free beauty blog, My Beauty Bunny. She is also the President of Top Tier Media, a social media agency for beauty, fashion, health and lifestyle brands.

Every girl loves her makeup. With so many gorgeous looks to create and so many amazing products, few women find themselves with only a drawer full of goods. You can only imagine what beauty editors' bathrooms and closets look like! However, having a plethora of products stored throughout your home can lead to clutter and chaos. Thankfully, there are many ways to organize your makeup madness. Here are my top five ideas for organizing your makeup.
#1 Make it clear: While stuffing lip glosses and eye shadows into drawers may seem like the best option, you'll be more likely to use the products you love (and dispose of the ones you don't) if they're in plain sight. Try a clear acrylic organizer large enough to store everything from lipsticks to lotions and place it on your bathroom sink or vanity.
#2 Divide it up: Drawer dividers are good for more than utensils and bras. These handy little organizers fit neatly into almost any drawer and allow you to separate and organize by product or color, making your morning rush to get ready so much easier.
#3 Grab your case: Beauty cases are quite possibly the easiest and prettiest way to get makeup organized and out of the way. These beauty cases come in one, two and even three tiers, as well as various sizes. Most are large enough to store all of your essentials and can easily be taken along on any trip.
#4 Hang it up: Hanging organizers are great space savers and can be beautiful displays. If you prefer to keep your treasures tucked away, simply fold the bag and store in a drawer, closet or under a bed. If you prefer to keep your goods on display, just hang the bag with a small hook on the back of a door, wall, or inner cabinet.
#5 Have your cake and eat it too: If you really want to display your masterpiece collection of makeup, try using a multi-tiered cake stand. Not only are these stands beautiful and affordable, most have rotating trays making it that much easier to locate the product you're looking for while keeping everything perfectly organized.
How do you organize your makeup? Got any tips? We'd love to hear them. Let us know in the comments below!