Last month I came across the Epiphanie Lola Camera Handbags. I fell in love with the Black Lola and made it mine. Epiphanie Bags are created by Maile Wilson. She launched her company in 2009 and they've been a huge success. I wish I had come across them sooner!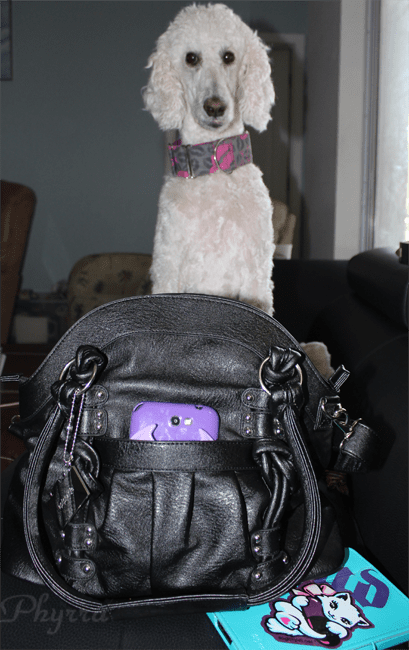 Phaedra loves the bag. She posed so cutely behind it I had to take a picture.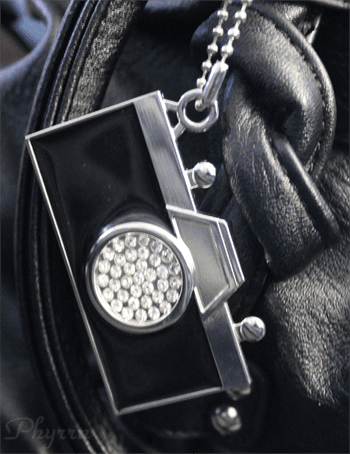 This is the charm found on my Epiphanie Bag. Very cute.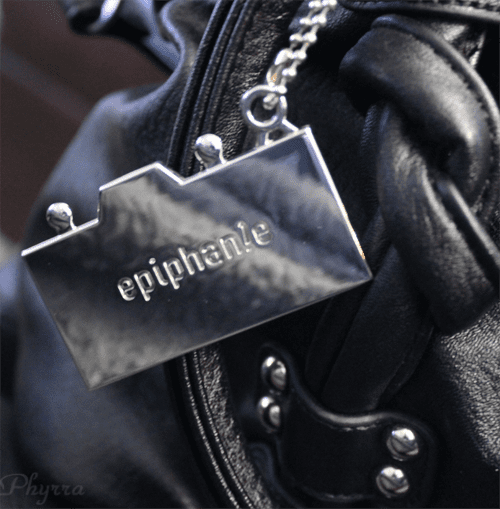 The back of the charm is embossed with the name epiphanie.
I purchased my Black Lola

for $139.99 on Amazon.com but they regularly retail for $164.99.
Colors Available
Black


Pink


Red


Mustard


Teal
Here's my video review of the Epiphanie Lola Camera Handbag. Give it a thumbs up if you like it 🙂
Outside Dimensions
14″ (length) x 8″ (width) x 12″ (height)
Weight and Construction
2.5 lbs.
Water-resistant, high-quality synthetic leather
Nickel stud / hardware accents
Outside Specs
2 exterior slide pockets ( 6.25″ length x 5.5″ height) This easily accommodates my Samsung Galaxy Note II
shoulder strap drop length: 9.5″
detachable, padded cross-body strap: 51″ max length


Wearing the Epiphanie Lola as a crossbody bag.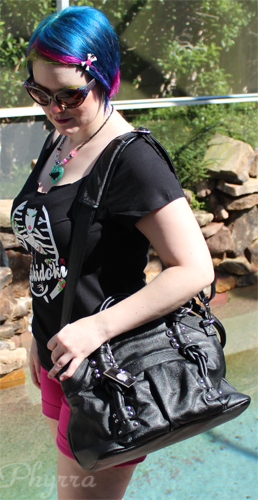 Wearing the Lola with the padded crossbody strap on th shoulder.


Holding the Lola by the two shoulder straps.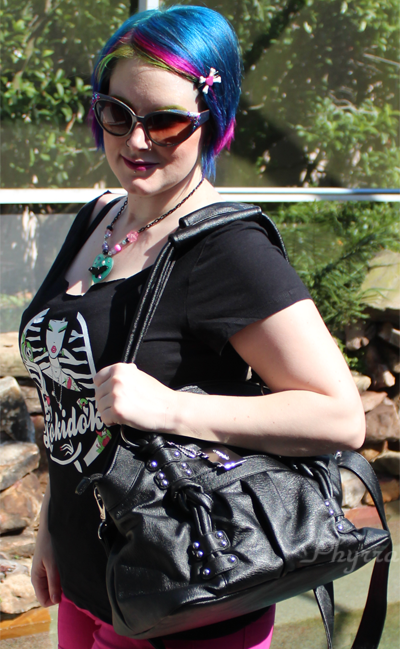 Wearing the Lola by the dual shoulder straps. This is typically how I wear it. I don't usually use the crossbody strap.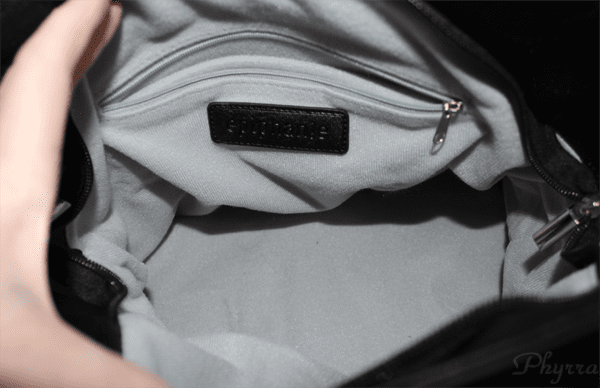 Inside the bag.

The Epiphanie name tag on the inside of the bag.
Epiphanie Lola Bag Interior
Main compartment 14″ (length) x 8″ (width) x 5″ (height)
Single zipper pocket 6.5″ (length) x 5″ (height)
Extra soft gray lining
6 adjustable velcro panels (4 short, 2 long)

Inside my bag, you can see all the panels. I make a nest for my camera in the center of the bag, then reinforce it with all the extra panels.
Things I typically keep in my camera bag:
kindle

fire
Canon

Rebel t3i
tokidoki

24 karat makeup bag (for those of you who loved my tokidoki 24 karat makeup bags I found someone selling them on Amazon!)
dakine

wallet
The bottom of the Epiphanie Lola bag is sturdy! The purse stands upright on its own. I love that it has a sort of slouchy style to it. It appears smaller than it is, yet holds way more than I anticipated it would. I love that! I've gotten several compliments on it already too, which always makes me happy.
As I mentioned in the video, there is really only one negative to the purse. The zipper is easy to open, but it's a bit difficult to close. Oh, and if I was wishing, I would add a separate slide media pocket for my kindle fire. But other than that, it exceeded my every expectation for the bag.
I'm very glad that I purchased this bag and I definitely recommend it if you're looking for a stylish camera bag that can also double as a handbag or diaper bag. I hope they come out with more colors! I would love to see a bright teal blue bag in my future, or maybe even a tokidoki collaboration!
You can save $25 OFF ANY BAG through June 16th! Use code: DAD252013 at checkout.
What do you think of the Epiphanie Black Lola Camera Handbag? What's your favorite handbag style?