Happy Earth Day! It's another Beauty Top Ten Tuesday. This time I've got the Top 10 Green Beauty Products for Earth Day. When I think of Earth Day, I think of eco-friendly products and recycling, products that are cruelty free, paraben free, micro-beads free or vegan.
PR + purchased by me.
Top 10 Green Beauty Products for Earth Day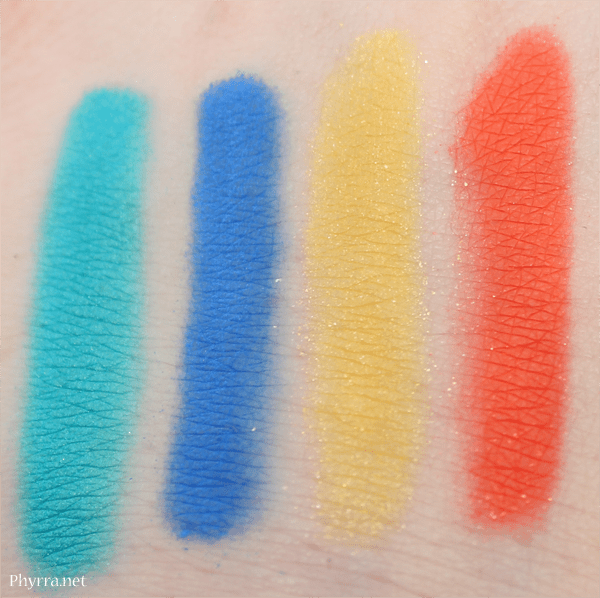 1. Saucebox Cosmetics Temptation Palette
Saucebox Cosmetics is an awesome cruelty free boutique makeup brand. Their product packaging is made from recycled paper. You can swap and refill their eyeshadow palettes with Sugarpill shades, as both brands make the same generously sized eyeshadows.
2. Phyrra's Pretty Little Elixir Vegan Hair Masque
The hair masque that I created with FutureDerm is cruelty free, gluten free, paraben free and vegan. It gives you moisture without weighing your hair down and helps to keep your hair in great shape, minimizing the signs of heat, color and chemical treatments. My stylist said that my hair is in the best shape she's ever seen it in since I've been using my masque regularly. (Vegan, Leaping Bunny Certification in progress)

3. Urban Decay Good Karma Brushes
Urban Decay brushes are pretty awesome. The brush hair is made from a material derived from recycled PBT plastic bottles. I've got several UD brushes in my collection including 2 of the Optical Blurring, 1 Angled, 1 Crease, and 1 Blending brush. I keep eyeing the Smudger and Finishing brushes. (Vegan, Leaping Bunny Certified)

4. Josie Maran Argan Infinity Lip And Cheek Creamy Oil
I love these and I need to get my review up soon. They've lasted 14 hours on my cheeks, looking like a natural flush, with no fading. They're comfortable to wear. The colors meld with my skin and look beautiful. They're paraben free, sulfate free, and phthalates free. I have the shades Boundless Berry, Endless Guava, Everlasting Honey, Always Cherry and Timeless Coral. These are also a great value for their price because you get .5 oz of product for only $18, and a tiny little dot goes a very long way.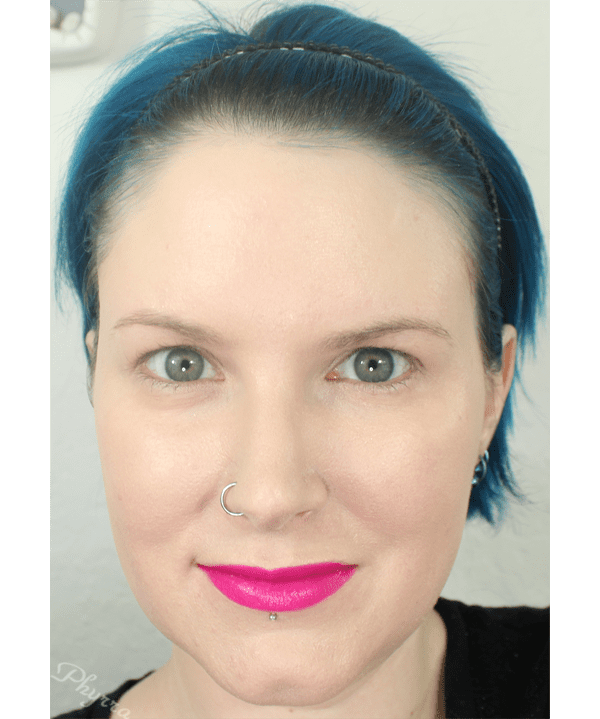 5. tarte Colored Clay Liquid Foundation SPF 15
Tarte is one of the best known natural beauty brands out there. I'm in love with this new liquid foundation by them. While the color on its own is too dark (I have to lighten it with Face Atelier Zero Minus) the finish is amazing. (Vegan)

6. Silk Naturals Organic Vegan Lipsticks
Silk Naturals makes so many great vegan products – from eyeshadows to foundations to blushes and lipsticks. However, I chose their organic vegan lipsticks because of the great shade range, and they have a black! (Vegan)
7. My Beauty Bunny Cruelty Free All Natural Moisturizer
Cruelty free? Check! Vegan? Check! Loaded with goodness like green and white teas? Check! This all natural 5% alpha hydroxy acid (AHA) exfoliating moisturizer will help you achieve smoother, glowing skin. (Vegan, Leaping Bunny Certification in progress)
8. gud Natural Body Lotion
I love the gud line by Burt's Bees. It's 97% natural, cruelty free, easy to find at the drugstore or your local Target, and comes in lots of delicious scents like Pearanormal Activity or Mango Moonbreeze. It's paraben free, phthalate free, petrolatum free, and Leaping Bunny Certified. (Leaping Bunny Certified)
9. Mbeze Deodorettes
These awesome little guys are the best natural deodorants that I've tried so far. They're paraben free, aluminum free, propylene glycol free, phthalates free and of course cruelty free.
10. ecoTools Brushes
EcoTools brushes are another great drugstore buy that you can find at Target, Walgreens, Ulta, etc. The brushes are cruelty free and vegan. The handles are made from sustainable bamboo. The ferrules are from recycled aluminum and the bristles are synthetic taklon. I've given many of these away as gifts to friends to get them started with makeup. I use their fluffy brush as my highlighter brush for the eyes just about every time I do my eye makeup.
I have some Honorable Mentions too!

A Girl's Gotta Spa Energizing Citrus Body Lotion
I've been dying to get my hands on this lotion! It's made with olive oil, African shea butter, and natural cocoa butter to hydrate the skin. It's 94% natural. It's cruelty free, sulfate free, paraben free and vegan. The packaging is recyclable and the ink is digital ink. (Vegan, Leaping Bunny Certified)


Beecology Cucumber & Green Tea Hand and Body Cream
I've been testing out this refreshing body cream. It's got olive oil, shea butter, olive derived squalene, honey and cupuacu butter in it. It absorbs well and doesn't leave me feeling greasy.
I couldn't leave out the Zoya Polish Exchange. It's an Earth Day event!
From April 21, 2014 – April 28, 2014 (11:59pm EST) exchange your old nail color for BIG5FREE** Zoya Nail Polish for either $4.50 ea. on regular Zoya shades OR $5 ea. for PixieDust™ and special effect toppers – and let us properly dispose of your unwanted bottles.  Shipping and handling fees apply. Excludes ALL Summer 2014 Collection shades (Tickled & Bubbly and Summer Magical PixieDust).
How it works:
    Visit www.zoya.com and add at least 6 bottles and no more than 24 bottles of polish to your cart (salon accounts minimum 12 maximum 48 bottles). Excludes ALL Summer 2014 Collection shades (Tickled, Bubbly & Summer Magical PixieDust).
    Apply the code: ZDAY2014
    Your order value will be adjusted to reflect a 50% discount (we use these funds to properly dispose of the old nail polish). For an example of how your order should look, see example below.
    Complete check-out, review and submit order.
    Zoya will ship out your NEW polishes right away. The exchange runs on the honor system, which means offer is not contingent on customer returning polish. See full exchange details below…
In addition to some awesome beauty products, I wanted to share a few other things.

ChiChinlighting LED Light Bulbs
I've been using the ChiChinlighting LED Light Bulbs in cool white in floor lamps and ceiling lamps in my home since they consume less electricity than your standard bulbs.
I've also replaced all of the recessed lighting in my kitchen and living room with LED lights from Lowe's. While they're initially more expensive than a regular lightbulb, as I mentioned before, they last so much longer and use far less energy. I always buy 5000k color temperature daylight bulbs. I personally like having daylight bulbs through the majority of my house. Every time another light burns out, it gets replaced with an LED daylight bulb.

Cloth Napkins
Since my inlaws moved in with us, we've gone green and started using cloth napkins. My current ones are solid black and solid red, but I keep thinking I should get some purple ones to.
I know these are little things, but these little things do add up and make a difference.
Check out what the rest of the Beauty Top Tens Beauty Bloggers are sharing for Earth Day!
[inlinkz_linkup id=391963 mode=1]