Happy Tuesday! It's time for another Top 10 Beauty. Today I've got my Top 10 Cruelty free Eyeliners to share with you. I've covered pencil, gel and liquid liners. I even threw in glitter for fun!
Pr + purchased by me.
1. Nyx Retractable Eye Liner Pencils
I have White and Turquoise Blue in these and they're wonderful for on the waterline use. I need to get my hands on Gypsy and Deep Blue.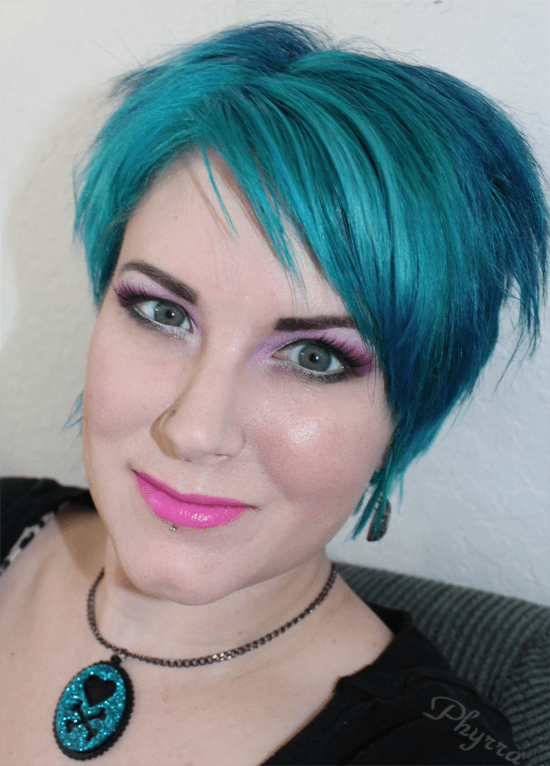 2.  Urban Decay 24/7 Glide-On Eyeliner Pencils
They come in every color of the rainbow. Perversion is the ultra blackest black matte, and a must have for any makeup lover. Deep End, Mainline, Sabbath, Ether, Junkie, LSD and Desperation are all gorgeous. It's so hard to choose a favorite! You can see my review and swatches of the eyeliners here. They come in 40 colors!
3. Urban Decay 24/7 Waterproof Liquid Eyeliners
I love these! My favorite shades are Perversion, Siren and El Dorado. Siren is an amazing teal blue.
4. Urban Decay Heavy Metal Glitter Eyeliners
These have a nice, thin brush to allow you to create art with your glitter. Draw a thin line, or make it thick! The glitter is fine and gorgeous and the gel holds it in place so it doesn't get in your eyes. My favorite shade is Distortion, an opalescent shade.
5. Jesse's Girl Waterproof Liquid Eyeliner
I love the ultra-fine tip on this black eyeliner! I want them to start making more colors!
6.  Illamasqua Precision Ink Eyeliner
I was in the market for a burgundy eyeliner and I stumbled across Havoc. It's a beautiful shade and I really like the Illamasqua formula. It also comes in classic black, pure white and two glittery shades.
7. Tarina Tarantino Eye Dream Hyperliner
Love these liners! I especially think Tommy Jet (black), Cute Robot (deep blue-violet) and Kanzashi (bright turquoise) are stunning.
8. NARS Eye Paints
While these are new, they are fabulous! Check out my review. They have a variety of finishes, matte and shimmer. I'm currently lusting after  Black Valley (matte black), Iskandar (gold), Interstellar (silver, and Mozambique (matte green). This formula is seriously amazing.
9. Buxom Hold the Line Waterproof Eyeliners
I have Call Me (black) and Pick Me Up (dark blue) and love them both. Call Me works really well on my waterline.
10. tarte EmphasEYES™ Waterproof Clay Shadow / Liner
I love these gel liners. They're long wearing. The only thing I dislike is that I feel like they dry out faster than my other gels because of their lid.

And I have an honorable mention for you! Makeup Geek makes beautiful gel eyeliners. When I originally tried them, I found the color and pigmentation to be beautiful, but they transferred on my hooded, oily eyelids. I believe they've been reformulated since I tried them. I wanted to list them as an honorable mention because they work for most people, come in gorgeous colors and are very affordable at $7.99 a pop. Poison is a beautiful blood red, Fame is a stunning teal blue. Rave is a neat taupey-brown. Twinkle is an awesome grey.
See what the other Beauty Top Ten Bloggers chose for their top 10 Eyeliners!












What are your favorite Cruelty Free eyeliners?