Happy Tuesday! I'm excited to be able to show you the all new Urban Decay Face cases in Anarchy and Shattered. These little beauties are about the size of my hand and they hold 5 eyeshadows, 2 blushes, 1 highlighter, 1 lip pencil and 1 eyeliner, making them perfect for travel. Almost every shade of eyeshadow included is new and exclusive.
Pr sample.

If you like the Urban Decay Face Cases in Anarchy and Shattered in this video, please give it a thumbs up and share it 🙂
Price
$44.
Urban Decay Says
UD launches Anarchy Face Case and Shattered Face Case – all-in-one palettes for the most discriminating beauty junkies. Each LE Face Case includes colors for your eyes, lips and cheeks, many of them new and exclusive, giving you all the essentials for a range of looks. Perfect for quick getaways, rushed mornings and last-minute invites to stay the night, these travel-size palettes fit stealthily into your bag – making it easy to create a hot look no matter where you are.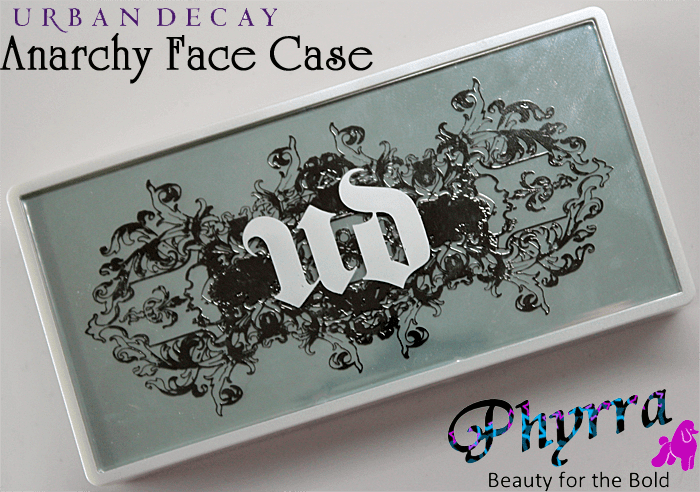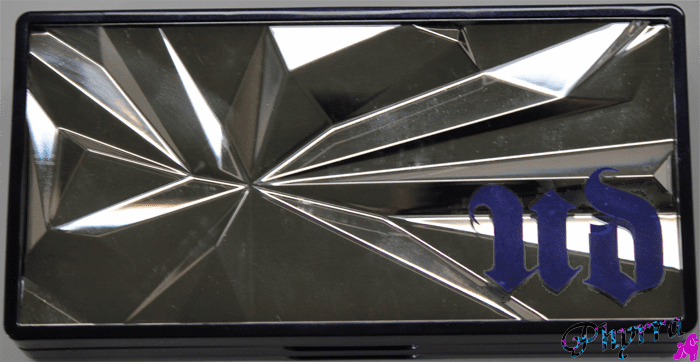 Packaging
Our pale silver Anarchy face case is topped with a baroque-inspired design and a silver embossed UD golo, while our shiny gunmetal Shattered face case features a shattered glass design and purple embossed UD logo.
I'm a fan of the packaging for several reasons. One, no lip palette, so you're not going to get your lip products covered in any dust that kicked up from the eyeshadows. Two, the blushes and eyeshadows are on different levels, which prevents any pigment contamination. Each level has its own mirror, which is a nice touch.
All colors swatched on bare skin with no primer.
Urban Decay Anarchy Face Case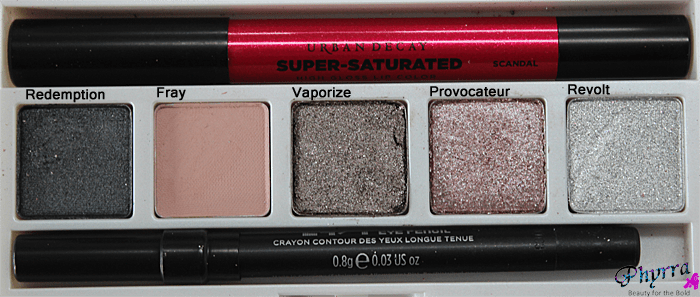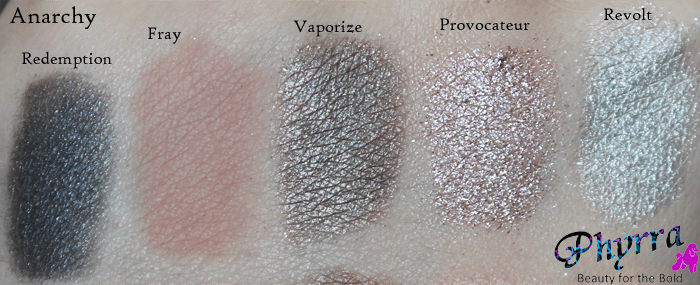 Eyes
Redemption – deep gunmetal satin
Fray – warm mauve matte
Vaporize – deep metallic grey-taupe shimmer
Provocateur – light metallic mauve shimmer with multidimensional micro-glitter (re-release)
Revolt – bright metallic silver simmer with silver micro-glitter
Perversion – blackest black matte eyeliner (re-release)


Face
Fetish – mauve-pink blush (re-release)
Quickie – bright pink blush (re-release) (my favorite!)
Craze – pale gold shimmer highlighter
Scandal – bright metallic raspberry shimmer High Gloss Lip Color (re-release)
Urban Decay Shattered Face Case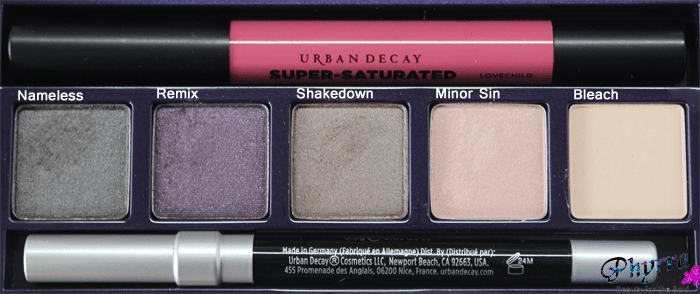 Eyes
Nameless – medium grey-brown satin
Remix – rich purple shimmer with tonal micro-glitter
Shakedown – rich brown-gunmetal satin
Minor Sin – champagne-pink satin
Bleach – yellow-beige matte
Zero – zealous black cream eyeliner (re-release)


Face
Overexposed – dusty rose blush
Temper – soft baby pink blush
Glint – soft pink-champagne shimmer highlighter
Lovechild – cool pink cream High Gloss Lip Color (re-release)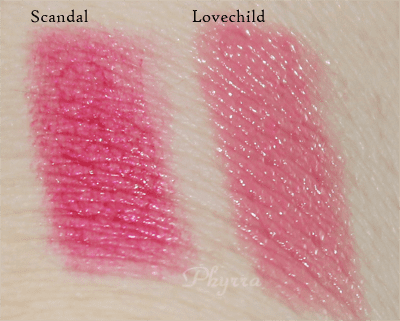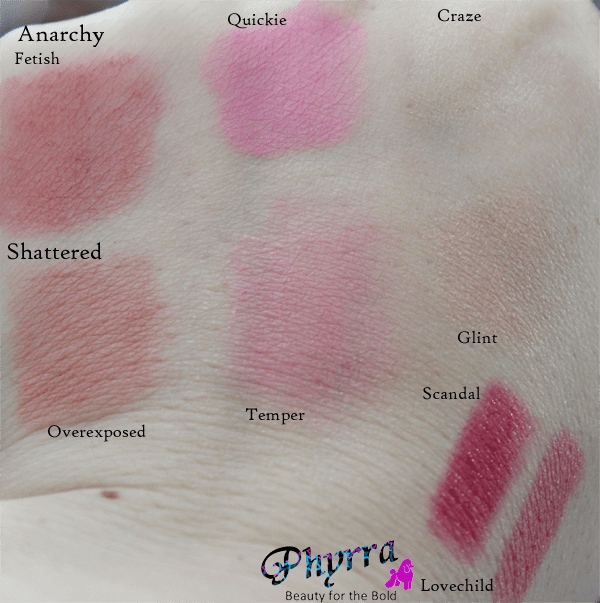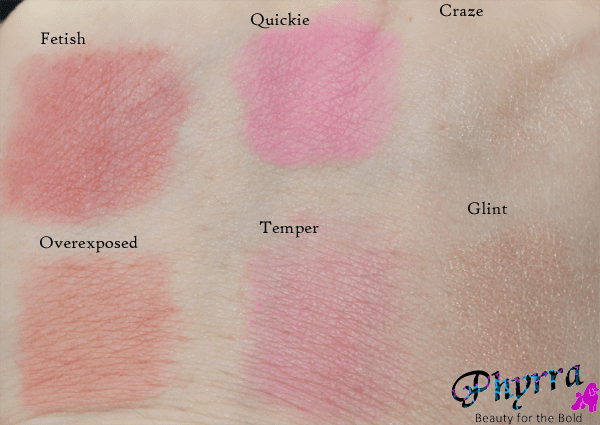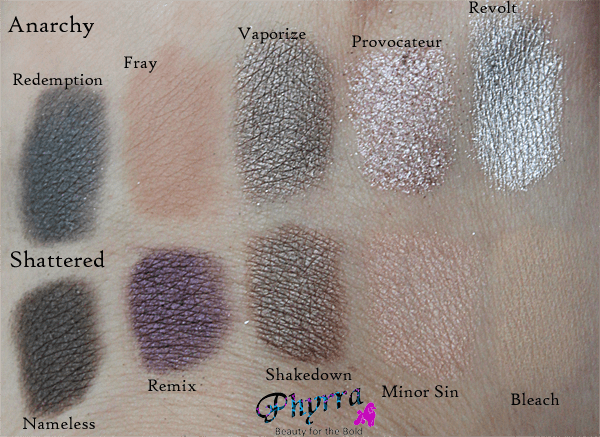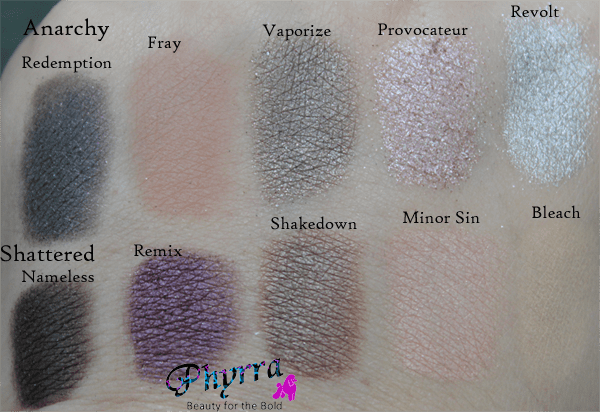 Overall I'm excited about the Urban Decay Face Cases for the Holiday season! The Anarchy Case is my favorite by far. These products officially launch on Tuesday, Sept. 10, 2013.
Anarchy is available exclusively at Sephora and Sephora.com. Shattered is available from Sephora, Ulta, Macy's, Urban Decay and Beauty.com.
What do you think of the Urban Decay Anarchy and Shattered Face Cases? Which do you love?