It's a beauty top ten Tuesday! I'm sharing my picks for the top 10 best nail polishes for Spring and Summer. It's so hard to narrow it down to a mere 10 polishes, but here are my picks! I leaned more towards Summer shades and I certainly have a lot of teal involved (no surprise there).
PR + purchased by me.
Top 10 Best Nail Polishes for Spring and Summer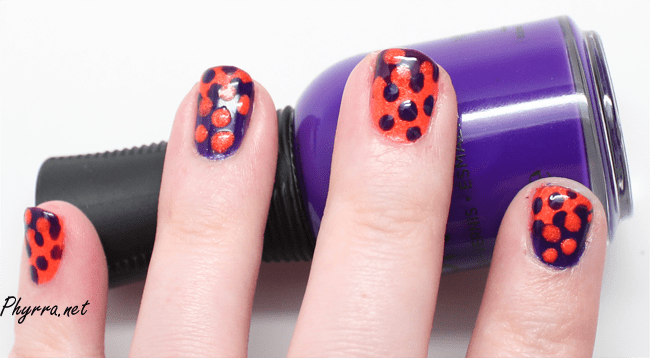 1. Orly Saturated
From the Orly Baked collection, this vibrant purple creme stole my heart. I created an interlocking dots mani with Saturated and Ablaze. I love purples. This would be great as an underwear for glitters too.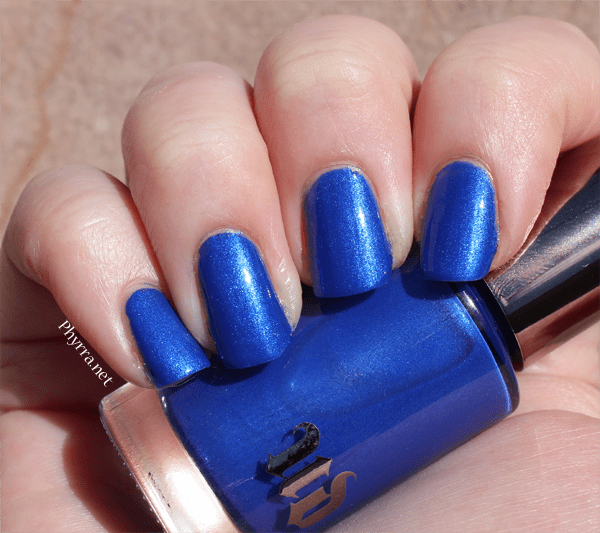 2. Urban Decay Chaos
This is a stunning cobalt blue with tonal pearl. I love this color with my skintone. While this is beautiful on its own, it's also great as a base for glitters. Vegan.
3. Cult Nails Nevermore
So I'm sort of cheating with this one. I wanted to list Cult Nails Winter's Light, but since it was LE and is no longer available, I'm saying Nevermore. Nevermore is the perfect one coat black creme, great for nail art, to wear on its own, or for undies for other polish. I'm wearing it above with Winter's Light and Rainbow Honey Bubble Beam. Because it gives you a good solid base in 1 coat, it really is ideal for stamping. Nevermore is a holy grail beauty product for me for a very good reason. It's fantastic. Vegan.
4. Rainbow Honey Bubble Beam
Bubble Beam is a fun color filled with iridescent flakies, multi-chromatic flakies, and glitter in a bright blue jelly base. It's beautiful layered over black or on its own. Vegan.
5. Literary Lacquers Pan Galactic Gargle Blaster
Bright teal blue holographic nail polish? Yes please! I love this polish on its own or layered.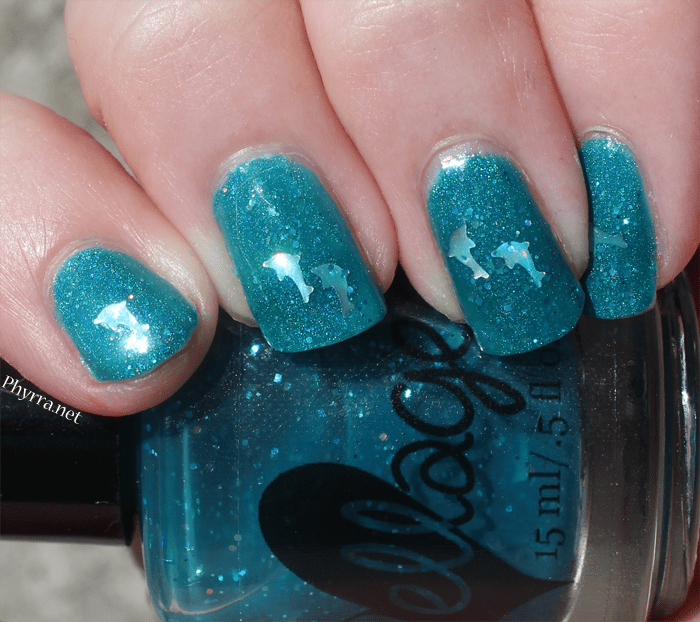 6. Ellagee Dolphins of the Caribbean
This is a beautiful teal blue jelly with silver holo dolphin glitter mixed in with iridescent glitters. It's best when layered.
7. Cirque Panacea
This is a gorgeous bright chartreuse polish with a rainbow holographic finish. This is from the Heritage collection, which is stunning.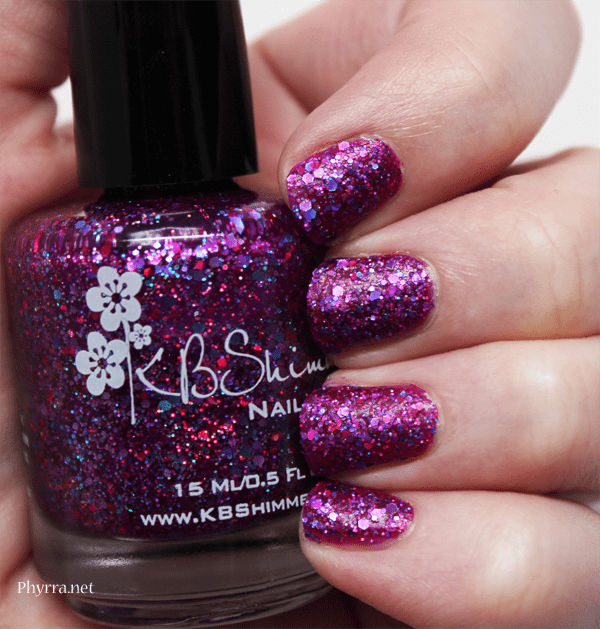 8. KBShimmer Too Pop to Handle
I adore this textured nail polish from the upcoming KBShimmer Summer collection (Available May 23!). It's a purple toned fuchsia color, with violet, magenta and aqua holographic glitters.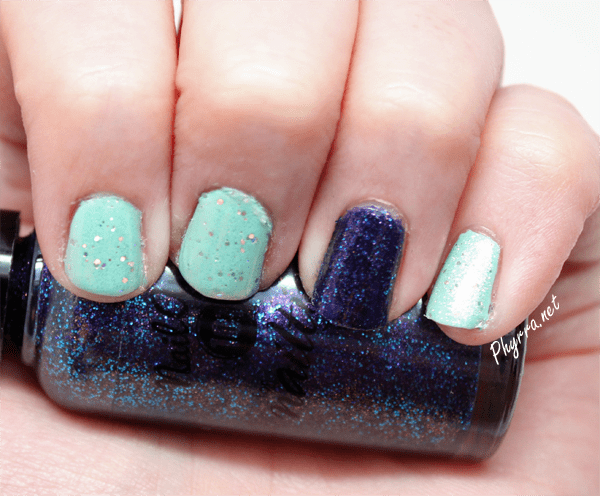 9. Nailtini Legitimint
This is an awesome LE mint creme polish from Nailtini. It's from the April subscription box and it's still available if you love it too! Vegan.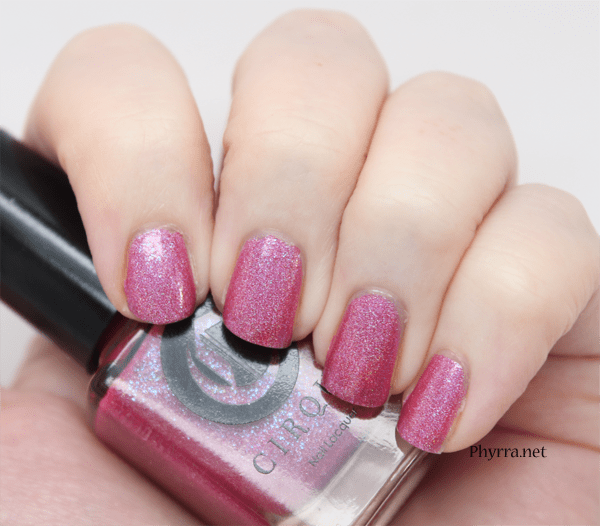 10. Cirque Powwow
An electric fuchsia with a rainbow holographic finish. It has blue flecks in it, love it!

I know that I'm missing corals and oranges, but when limited to just 10, it's so hard for me to cover all colors. And yes, there are a ton of teals, but I love teals more than just about any other nail polish color.

What are your picks for the best cruelty free Spring and Summer nail polishes?

[inlinkz_linkup id=391966 mode=1]