I am so happy it's Friday! I wanted to share my Too Faced Stardust Semi-Sweet Look. The eyeshadow for this look was super quick and easy to put together. In fact, the part that took the longest was doing my brows.
Too Faced Stardust Semi-Sweet Look
This post contains a mix of press samples and products purchased by me.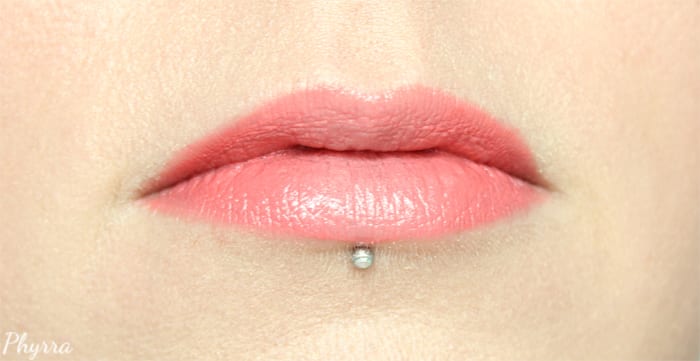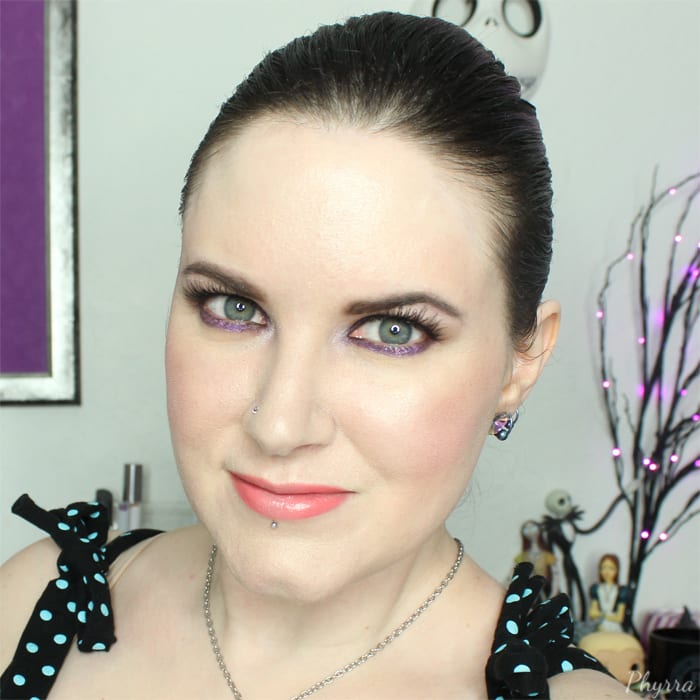 Eyes
Too Faced Shadow Insurance
Too Faced Chandelier (Stardust) – browbone
Too Faced Double Tap (Stardust) – inner and outer v
Too Faced Follow Me (Stardust) (Darling Girl glitter glue) – lid and lower lid
Too Faced Mousse (Semi-Sweet Chocolate Bar) – hood / crease
Too Faced Puddin' (Semi-Sweet Chocolate Bar)- lower hood
Too Faced Sin City (Stardust) – deepest lowest hood
Too Faced Pink Sugar (Semi-Sweet Chocolate Bar) – center of lid adn lower lid
Too Faced Pink Pearl (Stardust) – inner corner and under brows
Ardell demi lashes
Nyx Eyebrow Gel in Black
Urban Decay Brow Tamer in Clear
Face
Embryolisse lait-creme concentrate + Cover FX custom infusion drops in E + Chamomile
Cover FX (Custom Infusion Drops in E+Chamomile + N10 + Illuminating Primer + Glossier Perfecting Skin Tint in Light
Urban Decay Naked Skin concealer in Fair Neutral
Silk Naturals Close up Illuminating Powder
BECCA blush in Lychee Opal
Tarte blush in Mirage (le)
Makeup Revolution Vivid Highlighter in Radiant Lights
Lips
NARS Anse Soleil lip pencil
Fyrinnae Elven lipstick
OCC RTW in Pris – center of lips
I love Fyrinnae Elven! It's a light milky peachy pink shade. I was afraid it would pull too coral on me but I think it looks great. I lined the edges of my lips with NARS Anse Soleil pencil. I filled in my lips with Elven. At the center of my lips I used my DIY OCC RTW (see my quick and easy tutorial) in Pris to add dimension to the lips.
I mentioned this in my Cover FX post already but I feel like my skin looks the best that it has in 2 weeks in this look. By mixing together Cover FX Custom Infusion Drops, Custom Cover Drops, Illuminating Primer and Glossier Perfecting Skin Tint I'm basically able to make a tinted moisturizer that has the coverage I need and melds with my skin and does NOT look like I'm wearing a makeup mask. The Urban Decay Naked Skin concealer is perfect for hitting any areas that need a tiny bit more coverage than that. And I absolutely adore Silk Naturals Close-Up, which I used as an illuminating setting powder all over. I should have used 1 drop of Life's Entropy White foundation elixir to make the color match better (you can really see in the before and after how the foundation is darker than my skintone, especially if you look at my forehead, but you can also see that it hides the blotchyness from my rosacea).
This was actually a really easy eyeshadow look to create. I started by applying Chandelier to the area under the eyebrows. I used Double Tap at the inner and outer v. I applied Darling Girl Glitter Glue to the lid and lower lid, then brushed Follow Me onto both. I used a touch more Glitter Glue at the center of the lid and lower lid, then applied Pink Sugar. For the hood I started with Mousse (light cool shade) and used it on most of the hood. I used Sin City (black) at the very bottom of the hood and blended upwards. To merge Mousse and Sin City I used Puddin' (midtone cool shade), and blended. I added a touch of Pink Pearl to the inner corner and right under the eyebrows to highlight.
Originally, I was going to just use the Stardust palette but I needed some cooler toned crease shades so I went for the Semi-Sweet. On that note, the Stardust is SOLD OUT at Too Faced's website. It's still available at Ulta. My giveaway with the palette is still going on. It ends Midnight Sept. 5.
One last thing, what fictional characters would you like to see me create a day & night look with using the Stardust palette?
What do you think of the Stardust and Semi-Sweet palettes?