This past weekend tokidoki
had a huge Memorial Day weekend sale, with items from 20% to 60% off. I immediately placed an order and picked up these three shirts. The shirts arrived TODAY! Talk about lightning fast shipping! And getting tokidoki shirts for $12-$17 when they're typically $26? SUCH A GREAT DEAL!
Marvel Heroes Psylocke
(on sale for $16.80)
Lip Gloss
(on sale for $12)
Marvel Heroes Storm
and Peperino (on sale for $12)
I also have the super cute Beat Electric
unicorno shirt, but I picked this up when I was in Indiana.
Anyway, after altering the shirt a little bit, I put together an outfit of the day with the Lip Gloss shirt.

Outfit
Top: Lip Gloss
shirt
Shorts: Denizen Levis shorts in Fuchsia
Shoes: Sketchers Gleamers Thong Sandals

Bag: Epiphanie Lola
Camera Handbag
Sunglasses: Glitter & Holo ALL The Things!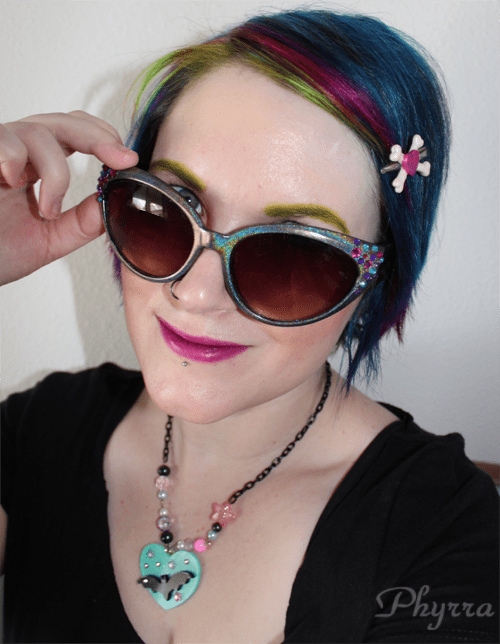 I did super minimal makeup because I spent most of today writing, writing, and writing some more!
Face
PCA Skin Weightless Protection SPF 45

Paula's Choice Barely There Sheer Tinted Moisturizer SPF 30 in 1 Fair Light
Kat Von D Everlasting Blush in Wish
Anastasia Beverly Hills 'Hypercolor' Brow & Hair Powder Mega Watt Green
Lime Crime Poisonberry
What did you wear today? Did you take advantage of any Memorial Day sales?
Last Updated on