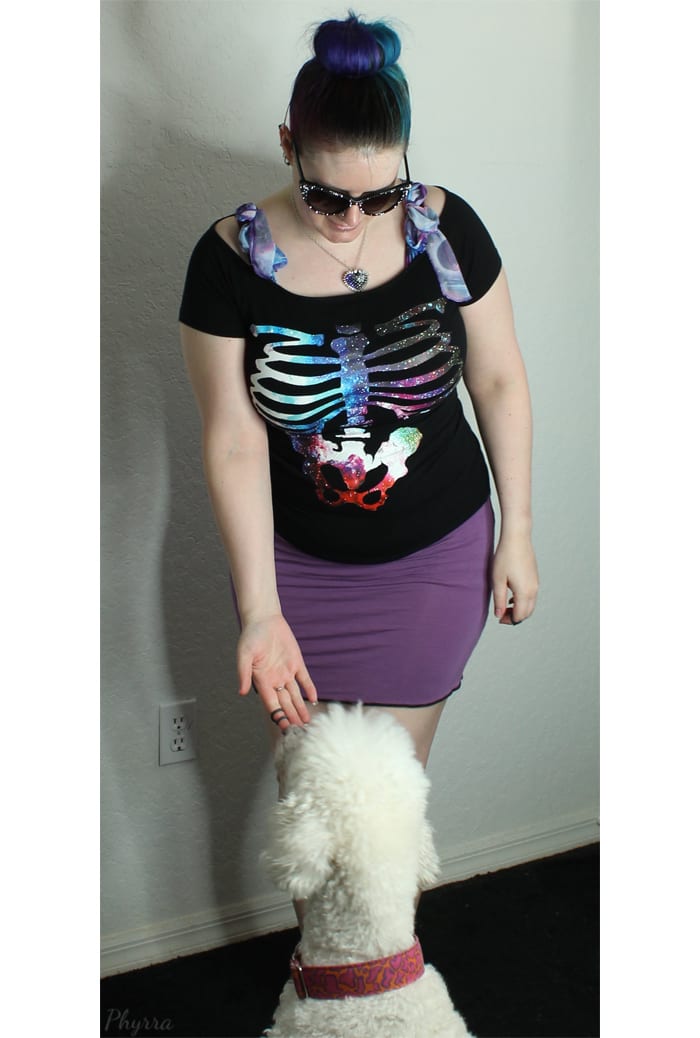 It is Throwback Thursday! Normally I only do this on Instagram, but today I'm sharing my Throwback Thursday Galaxy Ribcage Shirt and No Worries skirt. It's been a really long time since I've done an outfit of the day post. I wore this outfit for my birthday last week. I had different hair and makeup for my birthday than what you see here.
Throwback Thursday Galaxy Ribcage Shirt
This post contains a mix of press samples and products purchased by me.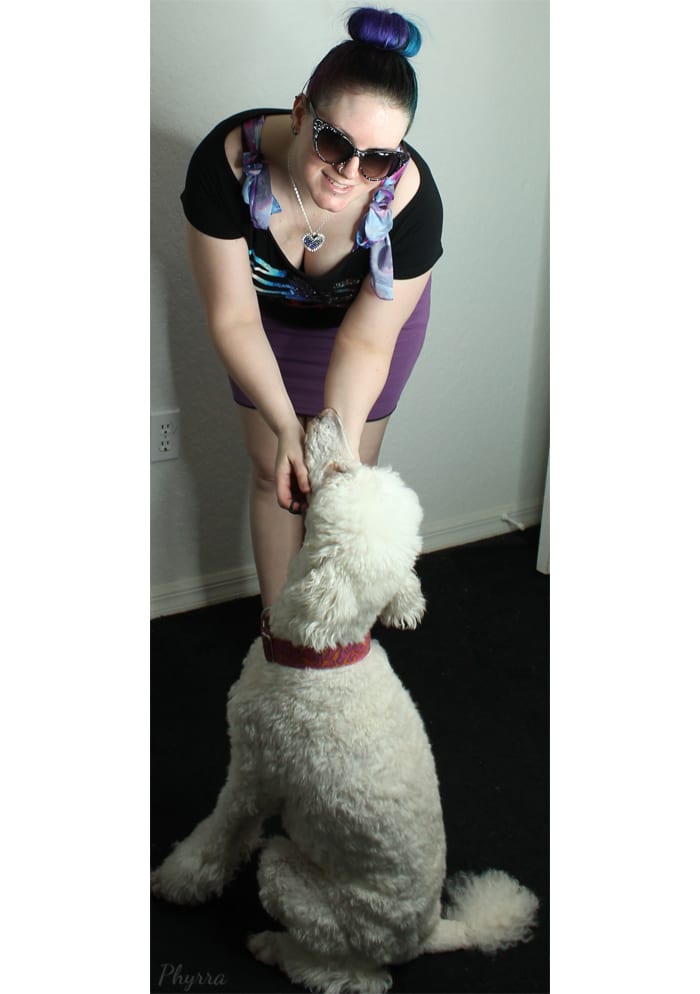 Too Fast Annabel Galaxy Ribcage Shirt | Herban Devi No Worries Skirt Violet
Dr. Martens Adita Bondage Sandals | Bunny Paige Jewelry & Sunglasses
Rogue & Wolf Rings
I'm always getting asked about my jewelry. Just about everything you see me in is going to be Bunny Paige or Rogue & Wolf.
 I absolutely love my Dr. Martens Adita Bondage Sandals. They make me feel tall (even though I'm not!) Also, I've been asked about this shirt a ton, and while it's no longer sold at amazon I did find it for sale at Rebel Circus.
As I'm sure you're not surprised to find out, I like custom clothing, much like I enjoy indie makeup. I've actually found a lot of great clothing sellers on etsy. The No Worries skirt is a custom made skirt from Herban Devi, a woman based in the San Francisco Bay area (where I used to live). I actually have several pieces of custom clothing from her because they're really cute and comfortable.
What's your favorite thing to shop for on etsy?