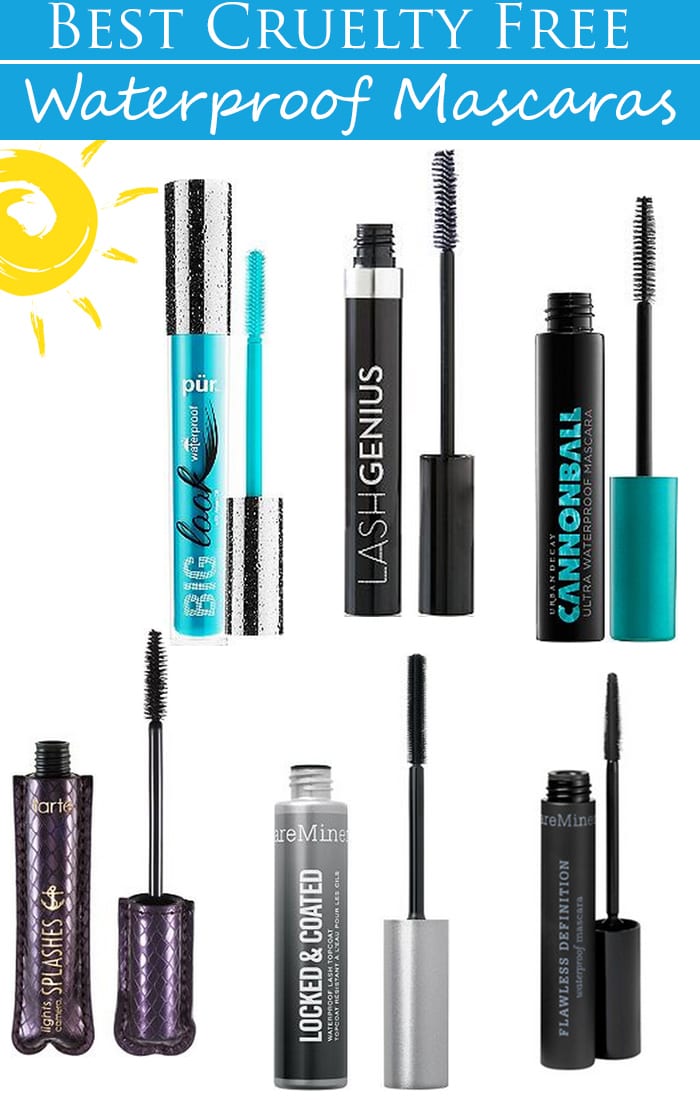 You asked for it! Here's the best cruelty free waterproof mascaras to check out this summer. If you absolutely positively must wear mascara to the pool or the beach, you don't want it to turn into raccoon eyes, so it's important to pick a waterproof formula that will work for you. Below are my recommendations.
This post contains a mix of press samples and products purchased by me.
Best Cruelty Free Waterproof Mascaras
Pür Minerals Big Look Waterproof Mascara
While this is new to me, it's been raved about by many of my friends. It can be difficult to remove, so one suggestion is to apply a coat of your favorite non-waterproof mascara first, then apply a coat of this and you're good to go. I'll have a review up on this soon!
tarte Lights, Camera, Splashes Waterproof Mascara
I love the tarte Lights Camera line as it's very volumizing on me. It's definitely on the wet side and you have to wipe off the brush tip so that it doesn't clump when you apply it, but it gives great lashes.
Urban Decay Cannonball Waterproof Mascara
This has been my favorite waterproof mascara for years. I love it and it gives great results. I seriously hope UD doesn't discontinue it.
Anastasia Beverly Hills Lash Genius Waterproof Topcoat
This is one of my favorite products because you can turn ANY mascara you love into a waterproof mascara with this product. You may still need to wipe off the brush a bit before you apply it because too much of the clear topcoat can cause clumping.
bareMinerals Flawless Definition Waterproof Mascara
This waterproof mascara is a favorite of many of my blogger friends and isn't prone to clumping.
bareMinerals Locked & Coated Waterproof Lash Topcoat
I really want to try this! It's bareMineral's answer to the ABH Lash Genius! I'll be picking it up from Ulta soon.
If you only pick up one thing, pick up bareMinerals Locked & Coated or Anastasia Lash Genius since you can use that on top of your favorite regular mascara.
If you're having trouble removing waterproof mascara, saturate a cotton pad with coconut oil, hold it over your eyes for about 20-30 seconds, gently tapping your fingers against your eye, then gently rub the cotton pad downwards. Problem solved!
What are your favorite cruelty free waterproof products?

Last Updated on