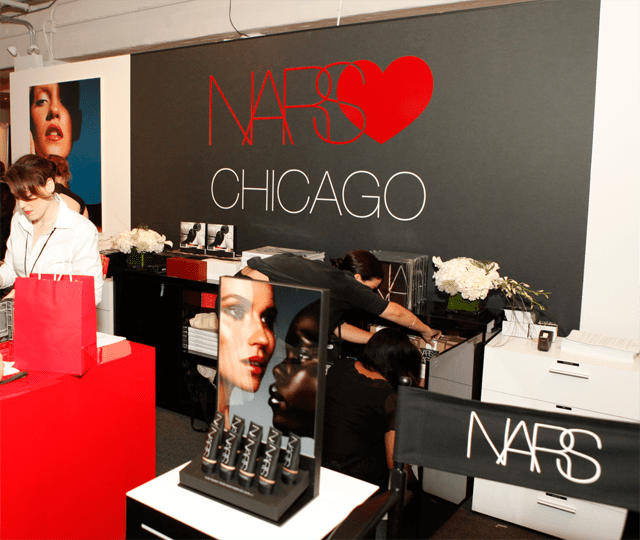 If you're going to be in Chicago June 9th and 10th you should consider attending the Makeup Show Chicago! As you know, I am an avid fan of the Makeup Show. I love the people and the brands that are at TMS, no matter what city they're in. If I was going to be in Chicago this weekend you can bet I would be there!

Some of my favorite brands will be there! You should stop by and see them. Some of my favorites include: Inglot, Graftobian, Obsessive Compulsive Cosmetics, NARS, Embryolisse, Anastasia Beverly Hills, Stila, Z Palette and Zuca.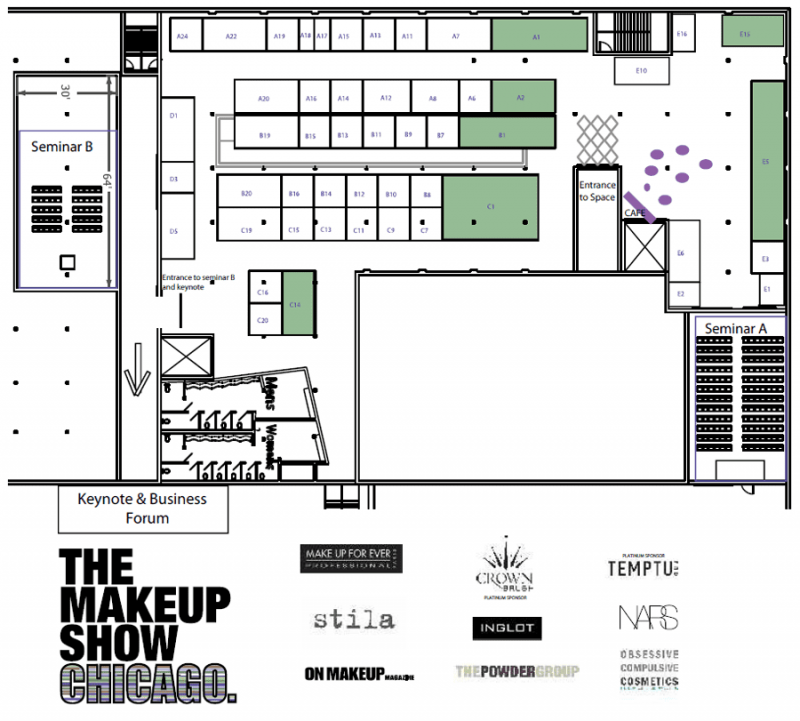 Here's the floor plan (you can click on the image to enlarge it).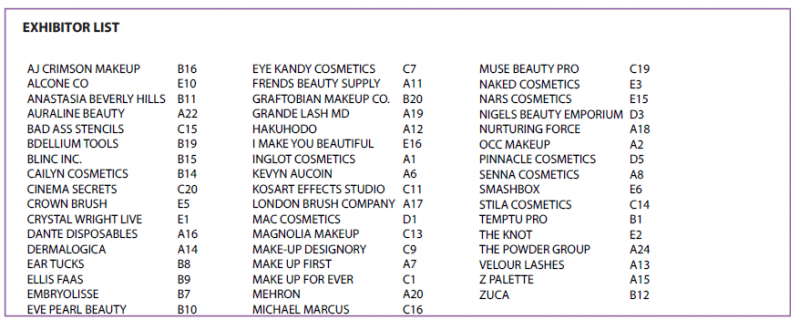 Here's the exhibitor list (you can click on the image to enlarge it).
The Makeup Show is known for its amazing educational panels and keynote speakers. Here are just a few that you might find you want to see.
I'm With the Brand with James Boehmer – Sponsored by NARS Cosmetics –  From the faces of  Heidi Klum, Naomi Campbell, and Lydia Hearst (to name a few) to NARS Cosmetics Director of Global Artistry, James Boehmer has truly done it all.   James will share what has led him into a position designed to communicate the philosophies and ideas that Francois Nars bestowed on the company at its inception, and show some of the brands most signature looks.
Thinking Outside the Box with Sutan Amrull – Sutan Amrull is recognized by millions of fans as a favorite makeup artist and expert on America's Next Top Model and his clients include famous faces of Tyra Banks, Paulina Porizkova, Twiggy, and Adam Lambert, not too mention was also Season 3 winner of RuPaul's Drag Race.  In this keynote, Sutan will shed light on his unique style and show us some of the secrets of his innovative and imaginative makeup application.
On Sunday at 12:30 Valerie P. Garcia will talk about Editorial Beauty for OCC Makeup (Seminar Space B) Wish I could see this one!!!
On Sunday at 1:30 James Vincent and Danessa Myricks will have a Kit Focus. (Seminar Space A)
On Monday at 10 am Orlando Santiago will be discussing Brushes 101 (Seminar Space B)
On Monday at 3pm Patrice from Afrobella, Luvvie Ajayi from Luvvie.org and Nils Johnson from Beautylish will be discussing the Beauty of Social Media! (Seminar Space B) Oh how I wish I could be there!!!!!!
The Makeup Show Chicago will be held on Sunday, June 9, 2013 from 9am to 6pm and on Monday, June 10, 2013 from 9am to 5pm at Bridgeport Art Center, 1200 W. 35th  Street, Chicago. Illinois.
For a complete list of participating brands, educationalspeakers, schedule of events and prices, please visit www.themakeupshow.com. The Bridgeport Art Center, 1200 W 35th Street, Chicago, IL 60609 has a Free Parking Lot (based on availability).