We all want to know when it's the best time to splurge or save on beauty items. Often when you're shopping at Ulta, you can get some great steals with BOGOs (buy one get one) deals, which make it the best time to stock up on brands or products you like. Othertimes, there are really great items that are worth a splurge, such as a multi-purpose palette. Today I've got a great splurge, as well as some awesome steals for you. I was presented with a gift certificate to Ulta by Coupons.com, which inspired this post.
All eyeshadows are swatched on Gosh eyeshadow primer. First up, my splurge!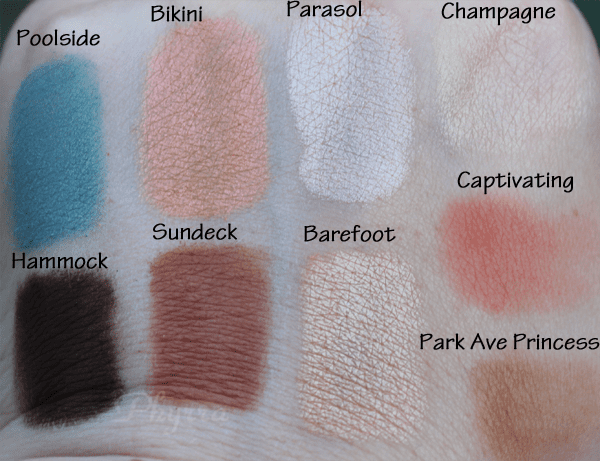 Aqualillies for Tarte Amazonian Clay Waterproof Eye & Cheek Palette – $38
When it comes to a splurge the tarte Aqualillies for Tarte Amazonian Clay Waterproof Eye & Cheek Palette is definitely worth it! With 6 eyeshadows, a blush, bronzer and a highlighter, you can create multiple full face long wearing looks. You've got 5 lovely neutrals and one pop of bright with the turquoise. My favorite eyeshadow shade in this palette is actually Bikini. It's a beautiful peachy-gold with pink shimmer and I love how it brightens up the eyes.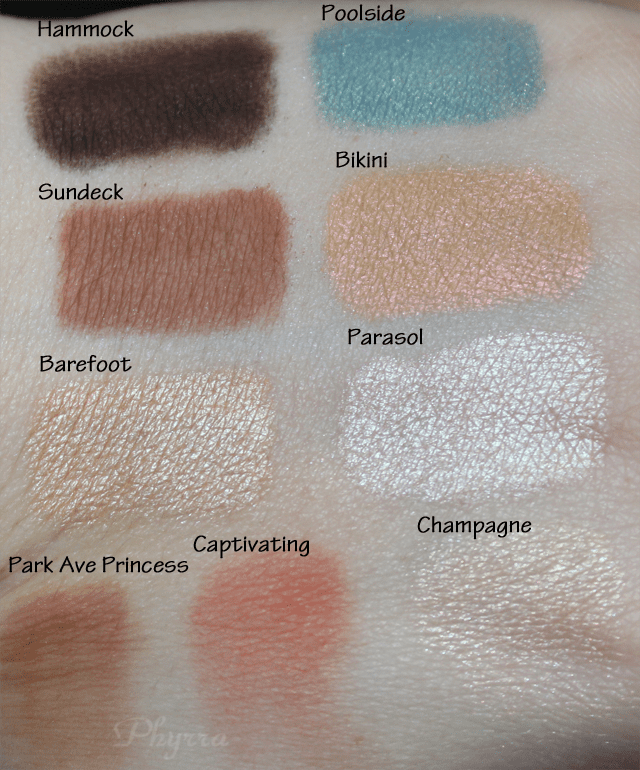 Poolside
turquoise
My Take
turquoise blue shimmer
Bikini
golden peach
My Take
peachy-gold-beige with pink shimmer
Parasol
champagne rose
My Take
creamy pearl
Hammock
chocolate brown
My Take
deep dark bitter chocolate brown
Sundeck
light brown
My Take
milky chocolate brown
Barefoot
golden nude
My Take
shimmery tan
Champagne
champagne highlight
My Take
pearly highlight
Captivating
warm peach blush
My Take
peachy apricot blush
Park Ave Princess
bronzer
My Take
bronzer, but works as a contour if you use a light hand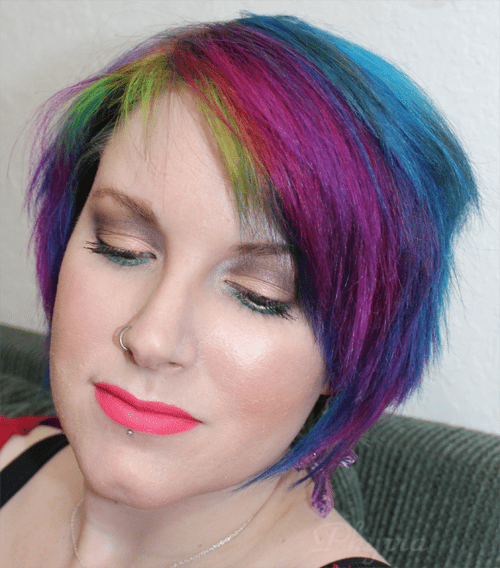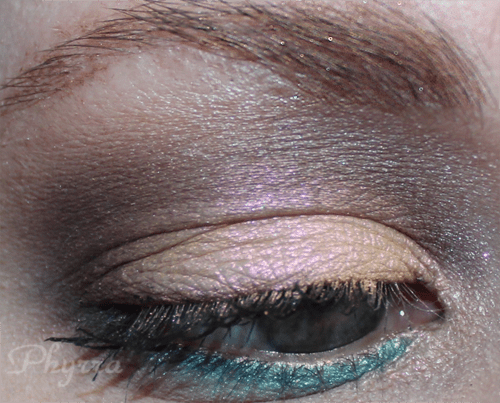 I also love that there is blush, highlight and contour all rolled into this palette. I found Captivating to be a very flattering blush shade on me. Champagne works perfectly as a highlighter. As long as I used a very light hand, I could contour my cheeks a bit with Park Ave Princess.
The colors in the tarte Aqualillies palette are definitely worth a splurge because they'll be flattering on many different skintones. You also get versatility with the 3 cheek products and the 6 eyeshadows. There's not a single dud in the entire palette.
Now on to my steals! All are swatched on Gosh eyeshadow primer. I bought several of the Nyx Love in Rio eyeshadow trios as they were on 'Buy One Get One 50% Off', which it looks like Ulta still has them BOGO. I picked up 3 trios that looked like they would contain reasonablly close eyeshadows to the tarte Aqualillies palette and 1 super fun trio.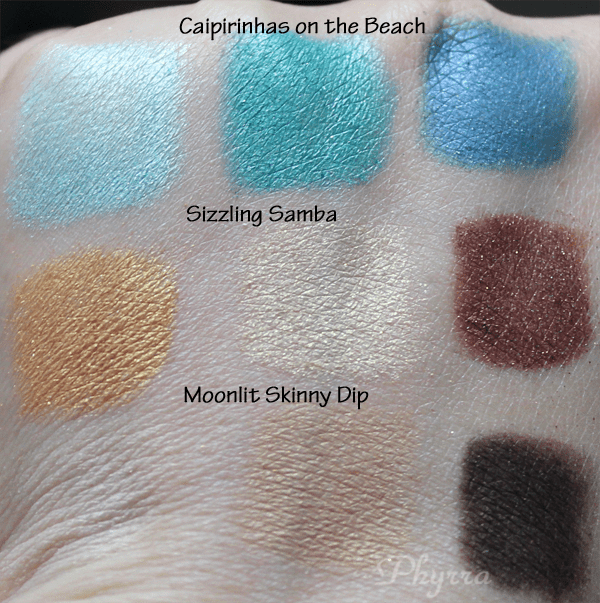 Ciprinhas on the Beach – $4.79
sky blue, teal, deep blue
My Take
pale sky blue, rich midtone teal, deep sea blue. The middle teal is the PERFECT shade of teal. Love it!
Sizzling Samba – $5.99
shimmery gold, champagne, deep bronze
My Take
rich metallic gold, pale sparkly champagne gold (it was a bit crumbly, hard to get good color payoff), red-based bronzey brown with gold sparkle. The metallic gold on the left is my favorite in this one.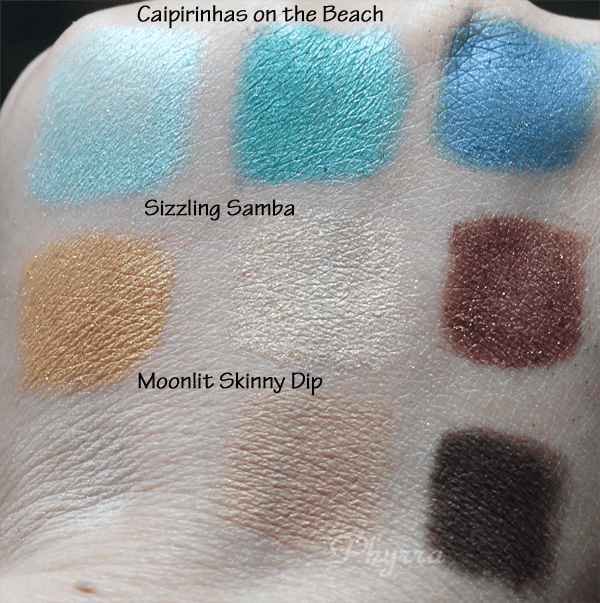 Moonlit Skinny Dip – $3.00
off white, toffee, dark brown
My take
pale creamy beige (it was hard to get this one to show up), light tan brown, deep chocolate brown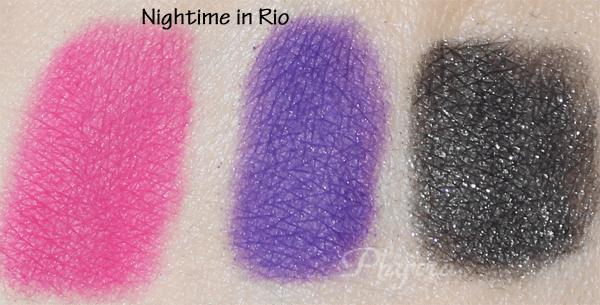 Nighttime in Rio – $3.00
hot pink, bright violet, sparkling black
My Take
vivid hot pink, vivid purple, soft sparkly black. I LOVE these colors!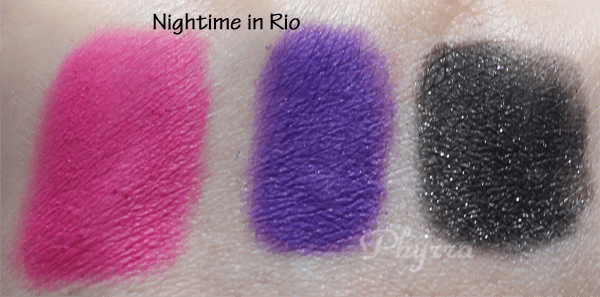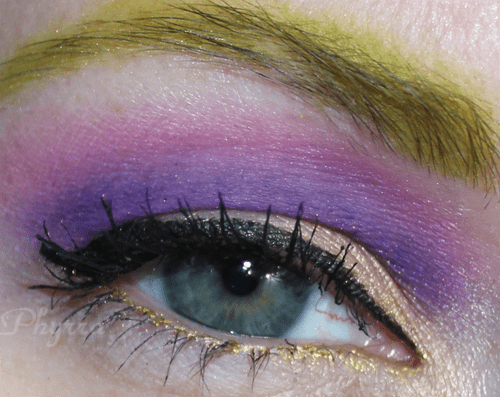 I'm not exactly sure why one of the eyeshadow trios was $4.79 instead of $5.99, but regardless, getting 2 of the trios for $3 each was pretty awesome! I ended up paying a total of $58.62 including tax and Ulta.com has free shipping if you spend over $50. These are definitely steals for the price because the overall quality is nice in the Nyx Love in Rio trios.
The Nyx Love in Rio trios are great steals, especially when they're BOGO, while the tarte Aqualillies palette is an awesome splurge. With just under $60 you can create countless look combinations with my picks.
What are your favorite splurges and steals from Ulta?
Check out our Blog Hop and the other Beauty Bloggers who are taking part in the Coupons.com Giveaway.
Also, we're holding a $300 Sephora Gift Card Giveaway! Enter through the rafflecopter widget below.