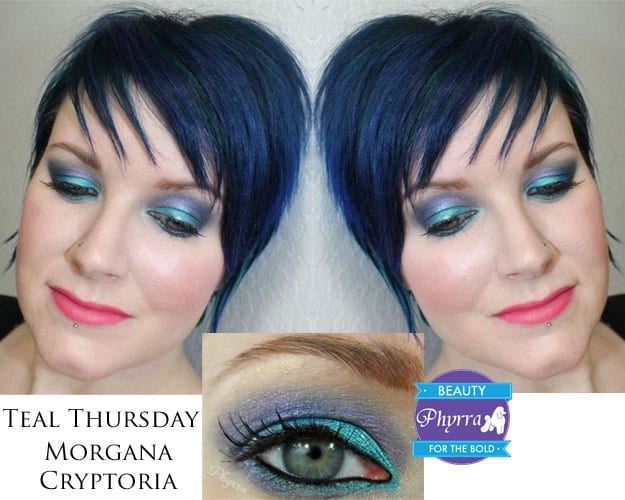 Happy Thursday! It's time for another Teal Thursday. Today's Teal Thursday is a Morgana Cryptoria Tutorial with colors from her Don't Blink (Dr. Who Inspired) Angels Collection and a few other colors. I also tested out several new products in this video. Brrroomstick is truly stunning and I don't know if it's available anymore but it's stolen my heart as my current favorite teal blue. It's just so lush!
Pro tip – when buying lashes, make sure they don't have a weird white band that you have to color in with liquid liner. That was REALLY annoying. But hey, I practiced putting on lashes and I do like the style.
Pr + purchased by me.
Teal Thursday Morgana Cryptoria Don't Blink Tutorial

If you like this video please give it a thumbs up, share, and subscribe to my channel! This is definitely one of my favorite tutorials ever!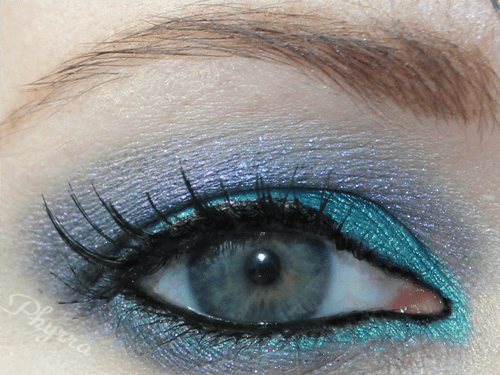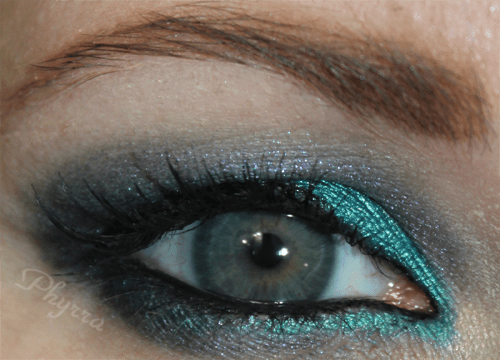 This picture was taken with no flash to try and show off more of the color shift. You can see how deep Weeping angels can look.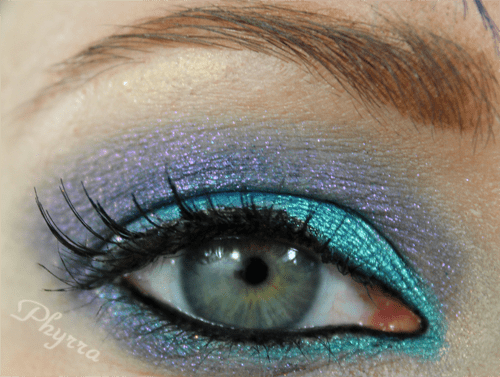 You can see the gorgeous duochrome goodness of the 2 angels colors here. I still can't get over the amazing Brrroomstick!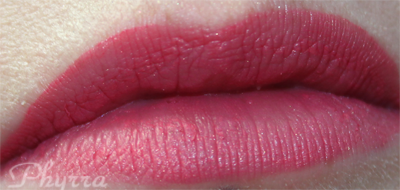 This is Hourgloss Edition. Definitely closer to a hot pink than a soft pink on my skintone.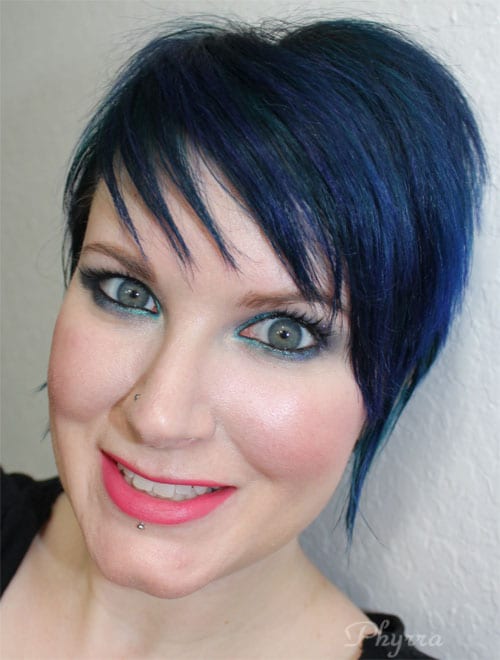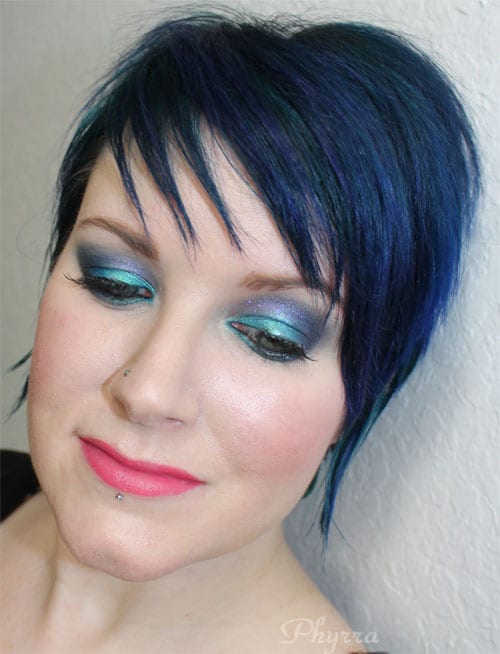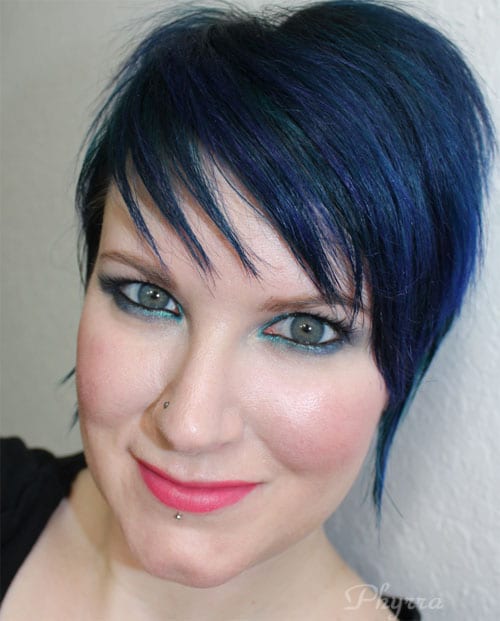 Eyes
Too Faced Shadow Insurance
Urban Decay Walk of Shame – browbone and crease
Morgana Cryptoria Freaking Angels – crease
Morgana Cryptoria Brrroomstick – lid and lower lash line
Morgana Cryptoria Weeping Angels – outer v and outer lower lash line
Jesse's Girl Waterproof Liquid Eyeliner – upper lash line and to color in false lashes
tarte Skinny SmolderEYES Amazonian Clay Waterproof Liner in Onyx – waterline
e.l.f. Studio Eyebrow Lift & Filler Ivory – under brows and above brows
e.l.f. Studio Eyebrow Lift & Filler Light – brows
Anastasia Beverly Hills Tinted Brow Gel in Granite
Pixi Luster Drops – inner corner of eyes and under brows
Ardell Accent Lashes 311 – I love this style,  I just HATE the white band.
Too Faced Better Than Sex Mascara
Face
Too Faced Tinted Beauty Balm SPF 20 in Snow Glow
OCC Makeup Skin Conceal in R0 – under eyes
Silk Naturals Illuminating Perfecting Powder in Flattery – t-zone
Silk Naturals Petal – blush
Too Faced Candlelight Glow Duo – highlight
Lips
Hourglass Opaque Rouge Liquid Lipstick in Edition
Edition is way closer to a hot pink than I expected. I really like the color though! It definitely worked with this look.
By the way, the tarte Onxy liner is my new favorite black liner. It doesn't come off on my contacts when my eyes are watering and I got close to 8 hours of wear on the waterline with minimal loss of color. Impressive! Lately, everything has been coming off on my contacts, which causes me to have either dried out eyes, cloudy contacts, or both. That requires me to take out my contacts and rinse them. Big suck. I am SO GLAD I picked up this tarte liner to give it a try!
The Hourglass Opaque Rouge felt slightly sticky / tacky for about a minute. Then it seemed to dry down. (It's been a while since I've worn the other colors that I have). I applied it after lunch but before dinner. It did wipe off on my napkin during dinner, but it wasn't terrible. It just definitely showed a bit of wear. For this day it lasted about 4 hours and then I needed to touch up. I'm pretty sure that the other shades that I have lasted closer to 6 or 8 hours, so it may be the color / formula on this one. Another problem may have been that I didn't blot off my lip balm enough before application, as that could have interfered with the bonding of the formula.
I swear I never seen Morgana Cryptoria's eyeshadows raved about, it's always her lipsticks. Which, to be fair, her vegan lipsticks are seriously amazing! But her eyeshadows, or at lease these eyeshadow are phenomenal. The formula, color payoff, ease of blending, and duochrome and rich nature is stunning. I love them and can't get enough!
What do you think of this week's Teal Thursday? Do you love the Don't Blink episode of Dr. Who? Do you like seeing Dr. Who inspired colors?
Last Updated on