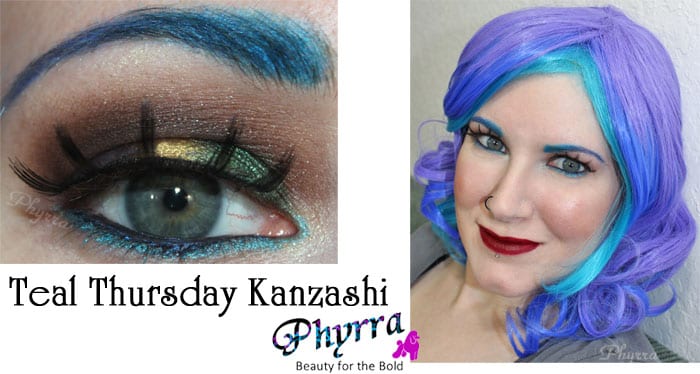 Happy Teal Thursday! For today's Teal Thursday I really went with more of a bright turquoise – from the lash line to the wig to the brows. I haven't done it in a while, so I thought it would be fun. I also put on one of my pairs of Disney Villains Ursula lashes.
Teal Thursday Kanzashi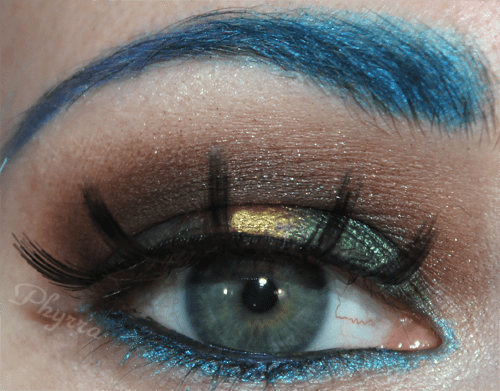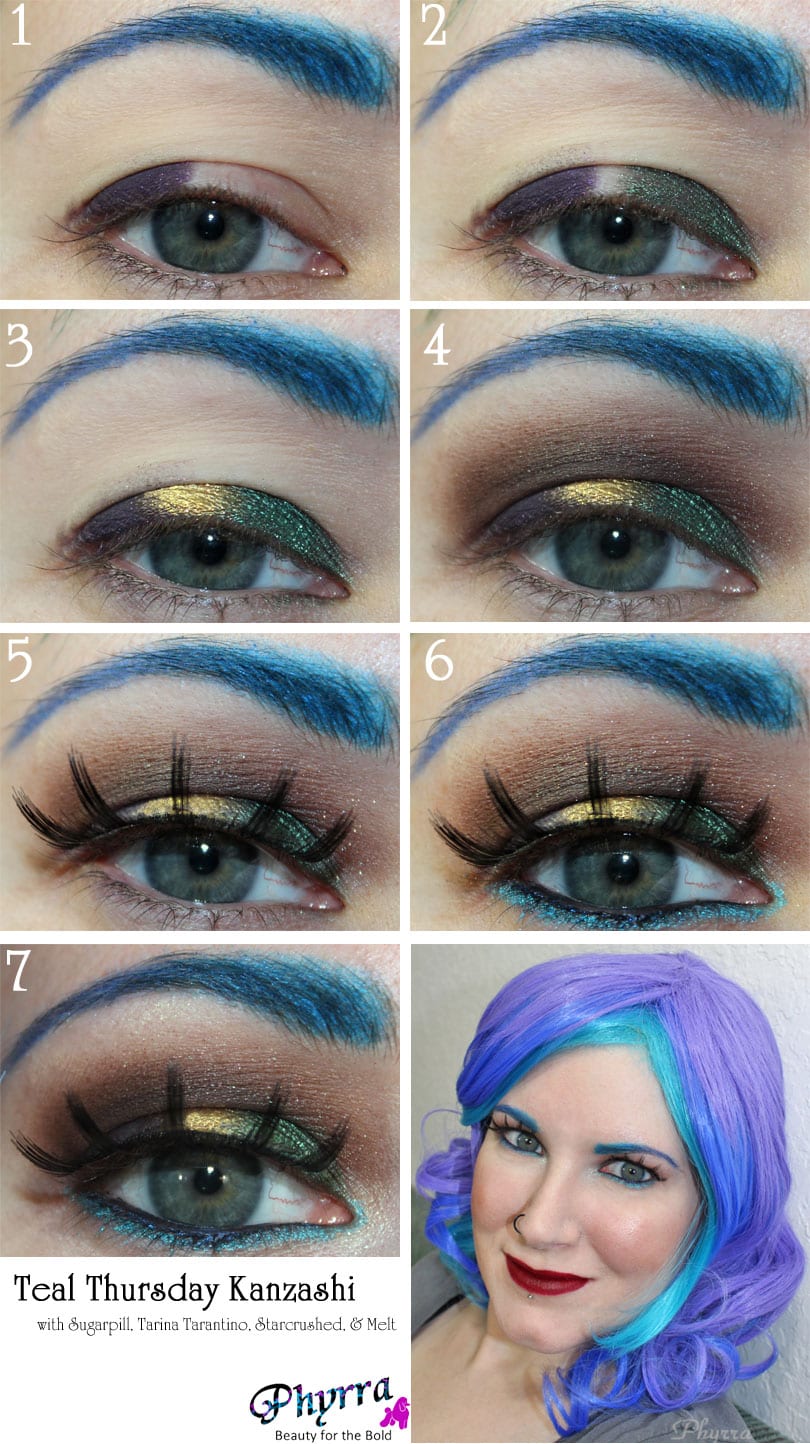 Teal Thursday Kanzashi
1. Apply a base of Urban Decay Walk of Shame to the browbone. Then pat Starcrushed Red Blackberry onto the outer lid.
2. Use a bit of Fyrinnae Pixie Epoxy and apply Sugarpill Junebug to the inner lid.
3. Use a bit of Pixie Epoxy at the center of the lid and blend Sugarpill Goldilux on top.
4. Use Starcrushed Charcoal Brown in the crease, blending upwards.
5. Add lashes.
6. Line the waterline with Tarina Tarantino Cute Robot. Line the lower lash line and inner corner with Tarina Tarantino Kanzashi.
7. Highlight at the inner corner and under the brow with Tarina Tarantino Pure Opal.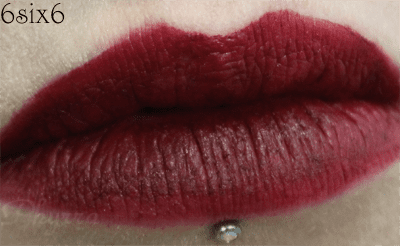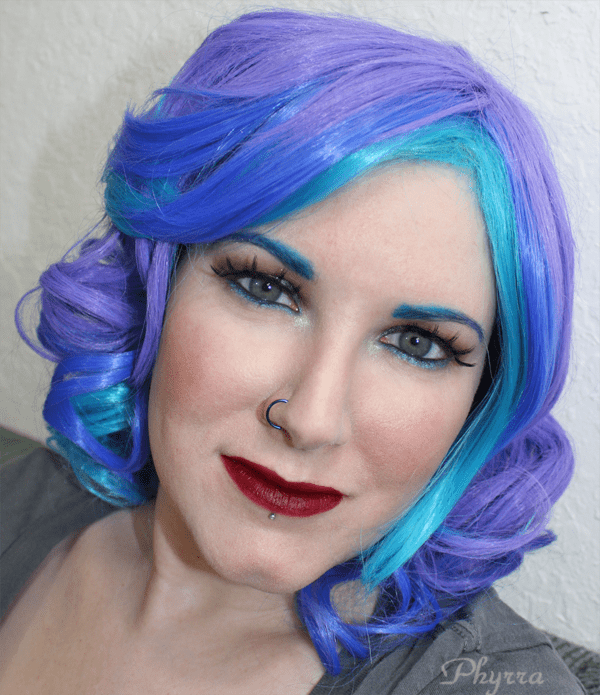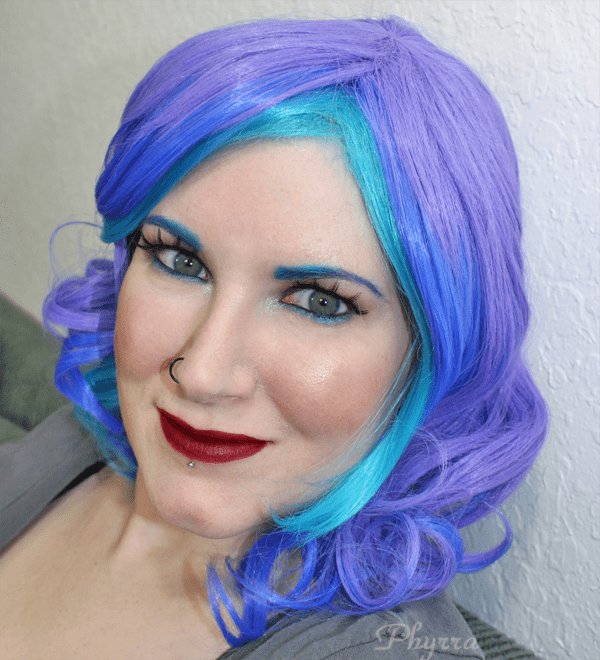 Eyes
Too Faced Shadow Insurance
Urban Decay Walk of Shame – browbone
Sugarpill Junebug (Fyrinnae Pixie Epoxy) – inner lid
Starcrushed Minerals Red Blackberry – outer lid
Sugarpill Goldilux (Fyrinnae Pixie Epoxy) – center of lid
Starcrushed Minerals Charcoal Brown – crease
Tarina Tarantino Eye Dream Hyperliner in Cute Robot – waterline
Tarina Tarantino Eye Dream Hyperliner in Kanzashi – lower lid
Tarina Tarantino Sparklicity Pure Opal – highlight at inner corner and under brows
Sugarpill Velocity – outer brow
Sugarpill Afterparty – inner brow
Disney Villains Ursula 135 Lashes (with Fantabulash)
Face
OCC Makeup Skin Primer
OCC Makeup Tint in Y0
OCC Makeup Skin Conceal in R0
NARS Zen – blush
Too Faced Candlelight Duo – highlighter
NARS Light Reflecting Loose Setting Powder
Lips
Too Faced Lip Insurance
Melt Cosmetics Lipstick in 6six6
I hadn't worn a wig in a while so I had to break out my favorite. I think I look cute with the curls. I'm still testing out the Melt Cosmetics lipstick formula. It's pigmented, but on the dry side. It doesn't come off on your teeth, which is nice. I really love the Ursula lashes. This is one of my favorite lash styles.
What do you think of this week's Teal Thursday? Any ideas for next week's? Share with me in the comments below!
Last Updated on