Good Morning! I've got a tutorial for you today with the tarte Rose Gold pencil that I picked up during my Sephora VIB Haul. It's super simple!
Pr + purchased by me.
Tarte Rose Gold Tutorial
Apply Tarte Rose Gold to lid and crease, smudging upwards.
Shade the outer crease with Tarte Golden Black. Line the lower lid with Rose Gold.
Line the waterline with Tarte Onyx. Highlight the browbone with Urban Decay Strange. Add mascara.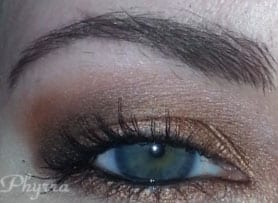 Eyes
Too Faced Shadow Insurance
Tarte Rose Gold SmolderEYES Amazonian Clay Waterproof Liner
Tarte Golden Black SmolderEYES Amazonian Clay Waterproof Liner
Tarte Onyx Skinny SmolderEYES Amazonian Clay Waterproof Liner
Urban Decay Strange (Naked 3 Palette) – browbone
Urban Decay Dust & Trick (Naked 3 Palette ) – I think I mixed this for the inner corner highlight
Too Faced Better Than Sex Mascara
Tarte Amazonian Clay Waterproof Brow Mousse in Rich Brown
Anastasia Beverly Hills Tinted Brow Gel in Granite
Face
Too Faced Primed & Poreless Face Primer
It Cosmetics Celebration Foundation in Fair
Essence Beauty blush in Natural Beauty
Inglot HD Illuminating Powder in 42
Lips
NARS Velvet Matte Lip Pencil in Damned
NARS Velvet Matte Lip Pencil in Never Say Never
Now, I want to share something scary with you. This is what one of my rosacea flare ups look like. (See my Best Ways to Survive Rosacea post) Below is a picture of what my face looked like Saturday night (in the top 2 shots), and then Sunday morning (in the bottom two shots).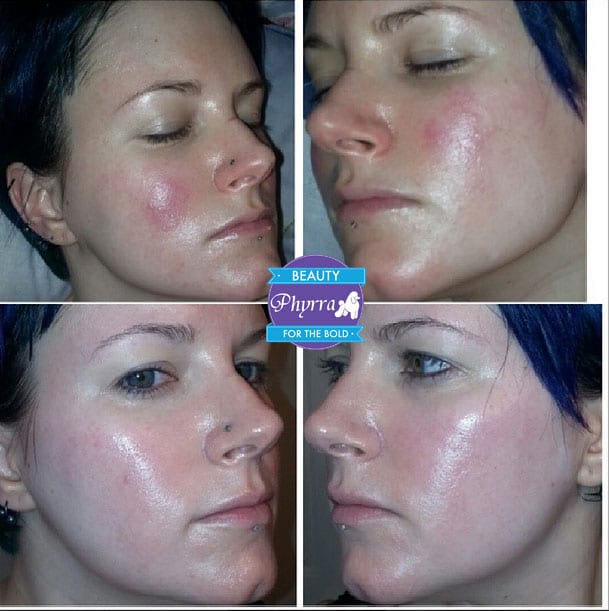 As you can see in the 2 top photos, my cheeks are bright red, my chin and forehead are red and they really hurt. What I had to do to make it better:
cleanse it with a moisturizing cleanser – Abbey St. Clare Aniba Cleanser
Put on Metrogel Cream (prescription product)
Put on Paula's Choice Super Antioxidant Serum
Put on CeraVe PM
waited a few hours, put on more Metrogel Cream and then more CeraVe PM
The bottom 2 pictures are what I looked like Sunday morning. My face felt better but it still had not recovered from the bitter cold winds.
Saturday I was supposed to go shooting targets with my dad, but the weather was way colder than expected. We ended up going out to see the horses, feed them and put blankets on them. The walk from his house to his barn isn't really that long, but by the time I got to the barn my face hurt. We stayed out in the barn with the horses for a half hour (which did give my face a break from the cold), but then we had to walk back to the house. I apparently cannot easily handle 20 degree weather on my skin. It completely freaked out.
Thankfully, I'm able to get it calmed down. It felt better when I woke up this morning and the redness has been reduced even further.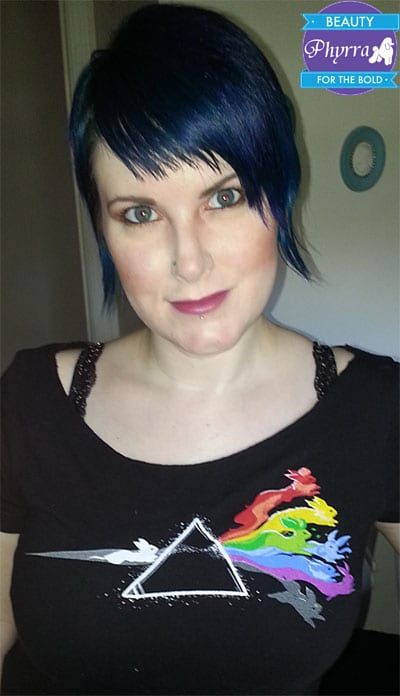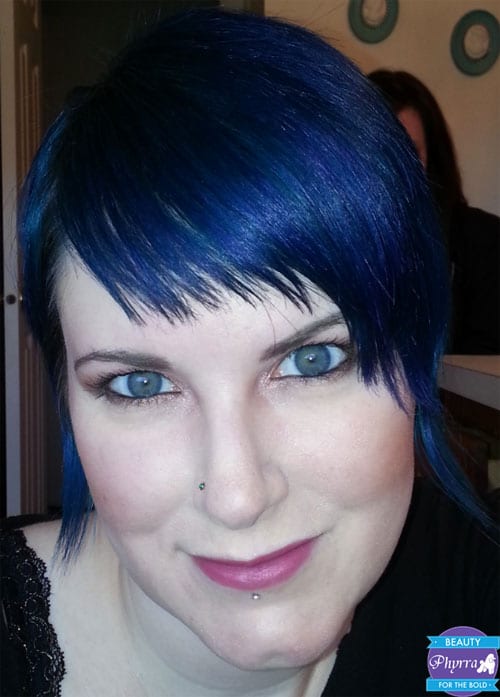 I really wanted you to see how nicely the combination of the Too Faced Primed & Poreless Face Primer, combined with the It Cosmetics Celebration Foundation (pressed mineral foundation) and the Inglot HD Illuminating Powder in 42 worked together to make my skin look normal instead of blotchy and irritated. The photos above have not been retouched in any way (I didn't even fix the red eye!).
I also realized on Sunday that once my rosacea flare up goes away, that I'm going to see what my skin looks like with just the Too Faced Primed & Poreless Face Primer and Inglot HD Illuminating Powder in 42. I might be able to get away with just those two products!
Anyway, I highly recommend the tarte Stop & Stare 6-Piece Eyeliner & Lash Set. I'm really liking the Rose Gold and Onyx pencils. This kit is a great value for the price. You can see that Rose Gold is going to go well with the new Urban Decay Naked 3 Palette, too!
Rose Gold is definitely flattering on my blue-green eyes and I feel it intensifies their color! I'm really in love with this shade!
Also, my new favorite lip combination is NARS Damned with Never Say Never layered on top. I feel like it's the perfect gorgeous matte combination right now.
What are your favorite colors you're wearing? What did you do this weekend?
Last Updated on