Tarte Icy Betch Palette
Today I'm sharing the Tarte Icy Betch Palette with you. Tarte released a photo of this palette last year as a joke, thinking no one would want to buy and wear it. Devinah Cosmetics even came out with their own version of the Icy Betch called Blue Betch. There are plenty of makeup lovers, myself included, who wear blues and enjoy them. Blue isn't just for Mimi!
Price
$24
Purchased by me because I like to fling money at Tarte.
What Tarte Says About the Icy Betch Palette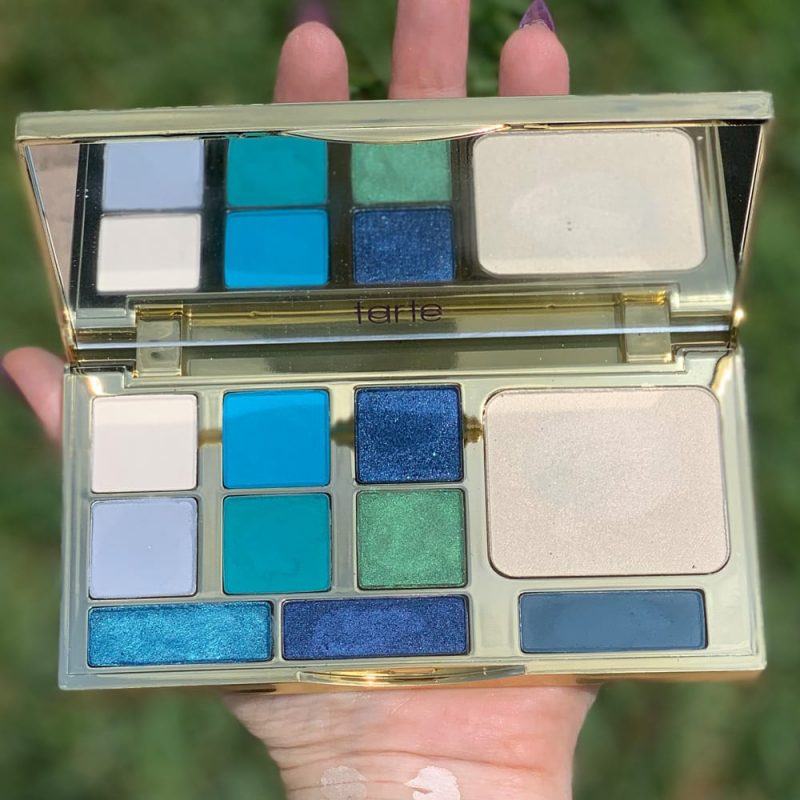 Does she need an explanation? This is the icy-toned vegan palette you've been begging us for – she cool, she icy & she came to slay. Icy Betch features five matte and four luster shades from icy blues to steely silvers, and one beaming highlight shade. These high-impact hues are formulated with Amazonian clay for maximum wear, pigment, and blendability. It's your April Fool's dream come true—this time, it's no joke.
Free of parabens, formaldehydes, phthalates, mineral oil, and triclosan.
This product is also vegan, cruelty-free, and gluten-free.
Vanilla Fragrance: A natural fragrance with rich antioxidant properties
Tarte Icy Betch Palette Swatches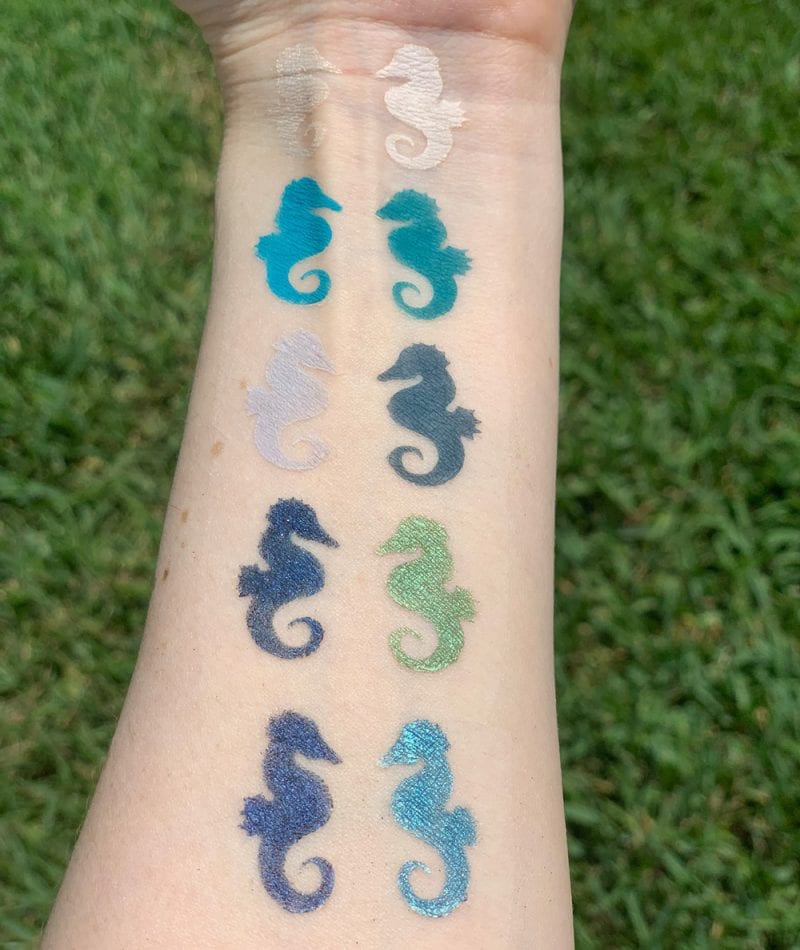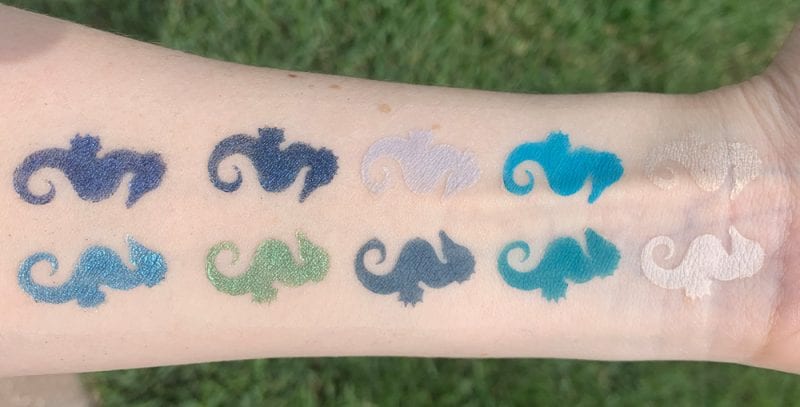 Row 1 – Aria – Blair – Heather – Becky – Regina
Row 2 – Cheryl – Miranda – Vivian – Georgina – Veronica
Regina – peachy ivory highlight. Regina is a warm white gold highlight on my skintone.
Veronica – white matte. Veronica is a white matte.
Becky – turquoise matte. Becky is a beautiful bright turquoise matte.
Georgina – teal matte. Georgina is a teal matte.
Heather – baby blue matte. Heather is a light, washed out blue that would look better with more pigmentation.
Vivian – sea blue matte. Vivian is a deep sea blue matte that would benefit from more pigmentation.
Blair – midnight blue with silver glitter. Blair is a navy blue with silver glitter.
Miranda – emerald green shimmer. Miranda is a watery grass green that would benefit from more pigmentation.
Aria – indigo shimmer. Aria is a navy blue shimmer that looks nearly identical to Blair.
Cheryl – blue shimmer. Cheryl is a medium blue shimmer that would be better with more pigmentation.
I find the name Icy Betch amusing. I don't mind the color names being people names. I know most people really like that. My issue with that is when one of the names is the name of a person you can't stand, then you don't want to use that color. Still it's definitely an improvement over basic names like Deep Blue, Warm Brown or Boss Babe.
Tarte Icy Betch Palette Review
The one big thing I feel tarte did right with this palette is the packaging. The palette lid is gorgeous. That's about the extent of what I feel was done right with this palette. They should have consulted with someone who likes to wear blues and greens when they decided to create this.
Let me tell you all the ways the Tarte Icy Betch palette disappointed me. First up, the only highlighter is a peachy gold, instead of a white with blue violet shift or white with turquoise gold shift. Either of those options would be a vast improvement on Regina. It's a cold fucking themed palette called Icy Betch. The highlighter should match the theme! That's my first complaint.
Second, Blair and Aria are so close in color and finish as to be interchangeable. I would have rather seen a green matte in place of Aria. A matte green like Melt Space Queen would have been dope with the rest of these colors. (see my Teal & Green Melt Space Queen Look)
Third, the way Heather is now it's not a baby blue, I'm sorry, it's not. Google fucking baby blue. You'll see it. Even Pantone Baby Blue has more pigmentation! Heather would look better if it had some more grey in it to use it as a transition shade. It also would fit with the Icy Betch theme.
Fourth, Vivian, Heather, Miranda and Cheryl would have all benefited from  more pigmentation. They felt like they had such a thin consistency. The only way I can think that their thinner consistency is beneficial is if you only layer the shimmers on top of the mattes.
Fifth, I really feel like this palette needed a beautiful metallic silver in it. Cheryl could be switched for a silver.
Honestly this palette felt like such a mishmash of blue shades. It didn't feel cohesive or well thought out at all. Maybe I just have too high of standards.
What do you think of the Tarte Icy Betch?