I'm still on a mermaid kick. Today's look is with Sugarpill (affiliate link) and Illamasqua. Nereids are sea nymphs, so I used matte tones of seafoam, white, royal blue, deep blue-teal and semi-pearly bright turquoise. My allergies were horrible today but I forced myself to put on lashes for the look because I thought they'd look great. They lasted as long as I took the pictures, then I had to take them off.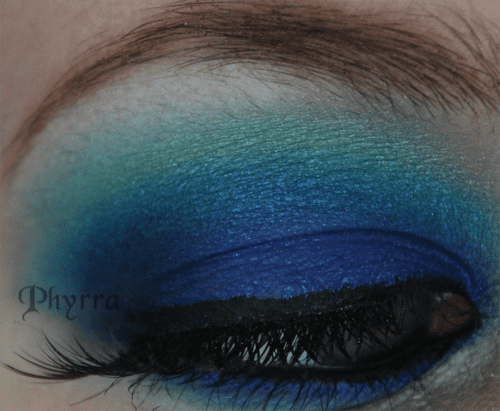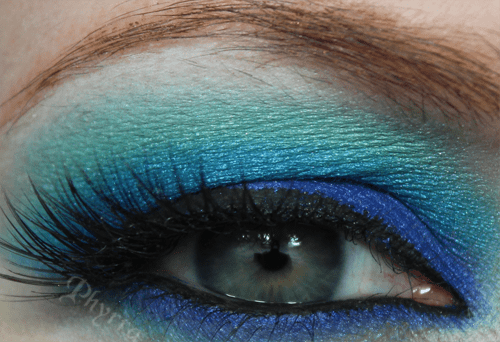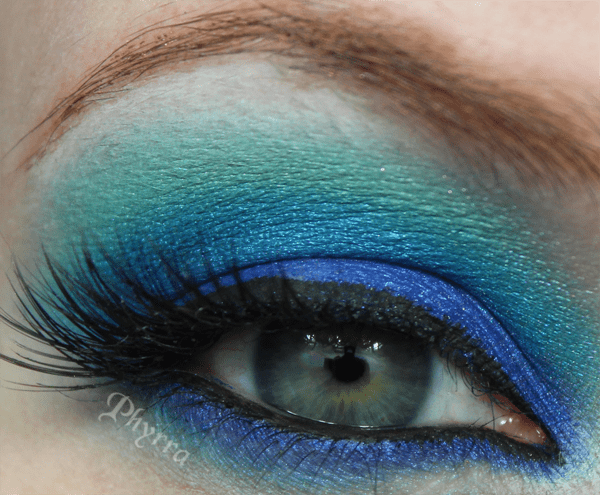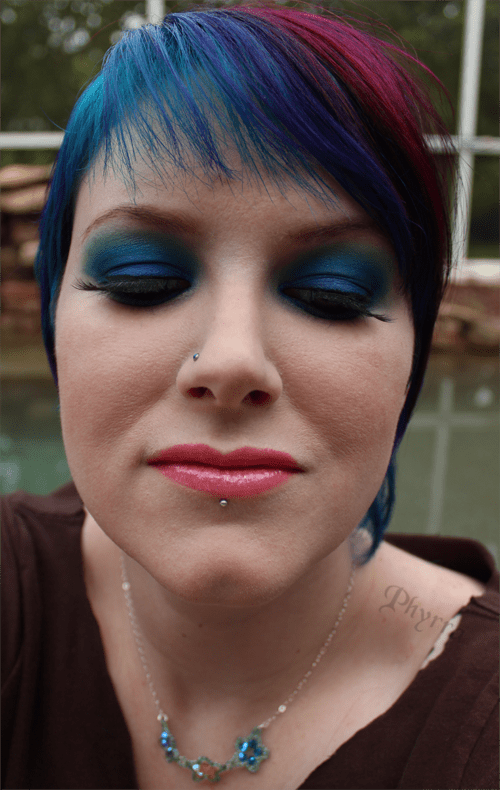 I took a shot outside in natural, overcast light with no flash, so you could see some of the colors in my hair.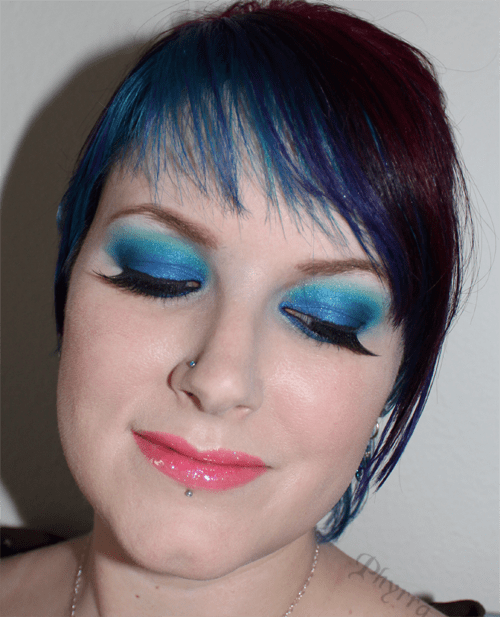 How to achieve the look:
Prep the eye with Too Faced Shadow Insurance.
Apply Sugarpill Mochi to the crease and browbone.
Apply Sugarpill Velocity to the lid, inner and outer corners, and lower lash line. I used some MAC Fix+ to make it more intense. You can also use Fyrinnae Pixie Epoxy.
Apply Sugarpill Afterparty to the crease and blend it into Velocity. Add it along the lower lash line, too.
Apply Sugarpill Tako to the browbone.
Use Illamasqua Intense to deepen the outer crease.
Apply Sugarpill lashes, then add a bit of mascara to blend your lashes with the falsies.
Line the upper lash line and lower waterline with MAC Blacktrack.
Highlight the inner corner with Sugarpill Tako and you're ready to go.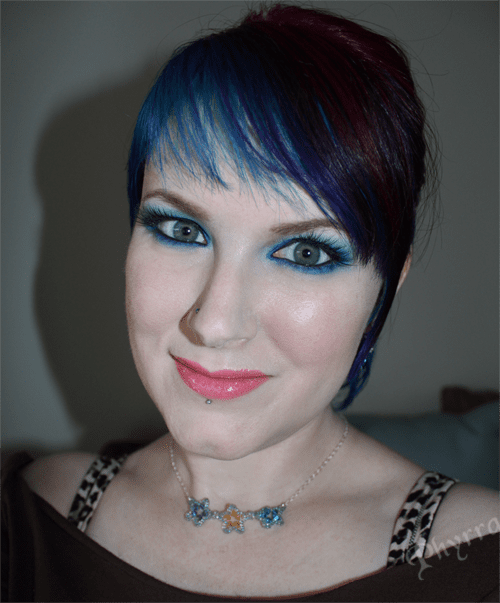 Eye Products Used:
Too Faced Shadow Insurance
Sugarpill Mochi – crease and browbone
Sugarpill Velocity (with MAC Fix+) – lid, inner and outer v, lower lash line
Sugarpill Afterparty – crease and along the lower lash line
Sugarpill Tako – to highlight on the browbone and at the inner corner of the eye
Illamasqua Intense – to deepen the outer crease
Sugarpill Lashes
MAC Blacktrack – upper lash line and lower waterline
Anastasia Tinted Brow Gel in Caramel
Face Products Used:
Too Faced Primed and Poreless Face Primer
Urban Decay Naked Skin Foundation in .5
Tarina Tarantino Coral Cameo – blush
NARS Multiple in Luxor – highlight
Silk Naturals Oil Control Blur Finishing Powder
Lip Products Used:
Artisan Beauty Lipstick in Dancing Xenia
MAC Lipglass in Jingle Jangle
Happy Friday! What do you think of this look and tutorial?