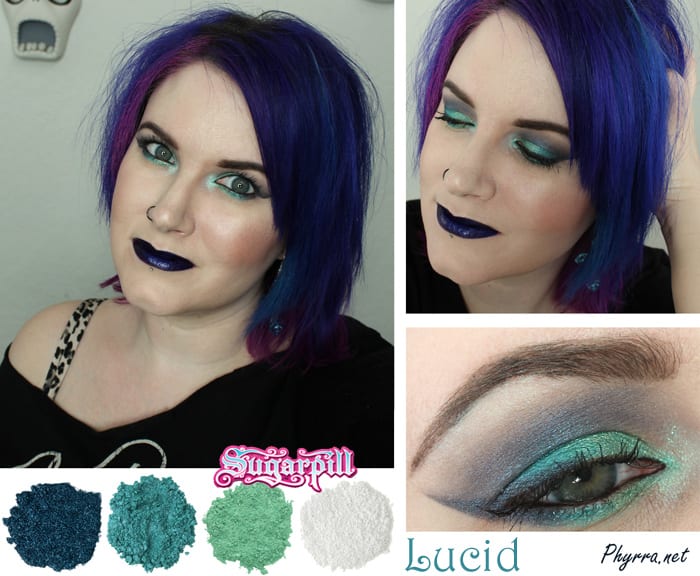 I'm so excited that I finally got to play with Sugarpill Lucid! I created this tutorial with the color for you. Don't worry if you couldn't pick up Lucid before it sold out. While it is a gorgeous color, you can create a similar shade by taking a light mint green shade and layering a white with gold iridescence on top.
Sugarpill Lucid Tutorial
Eyeshadow Color Guide
Lucid – a shimmering mint shade with subtle violet highlights and twinkling flecks of gold (Pumpkin & Poppy Moor is a similar shade)
Darling – stunning teal loaded with iridescent turquoise star bursts
Magpie – dramatic silky black with metallic blue sheen and turquoise sparkles. Seductive smoky eyes with a twist.
Lumi – snow white with turquoise sheen and flashing bursts of blue and green
Because I had a lot of fun with this look, I ended up taking a bunch of pictures. Be warned this is a picture heavy post. I took a lot of self portraits, just playing around with the camera.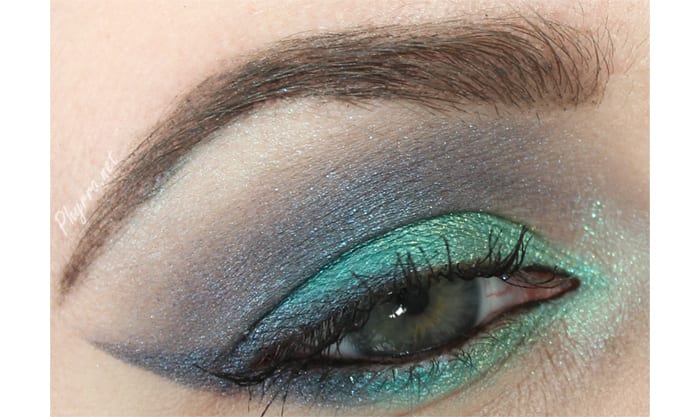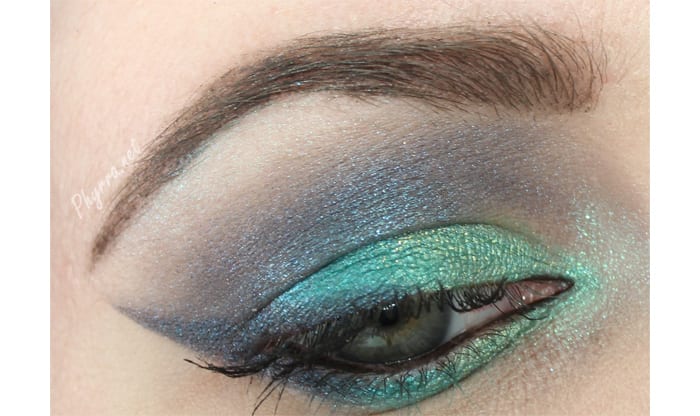 You can see the gold shimmer at the inner lid in this shot.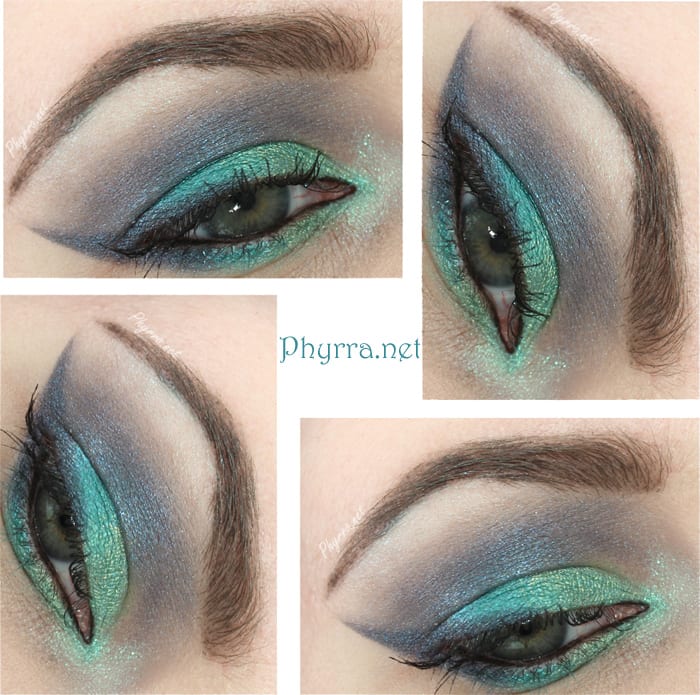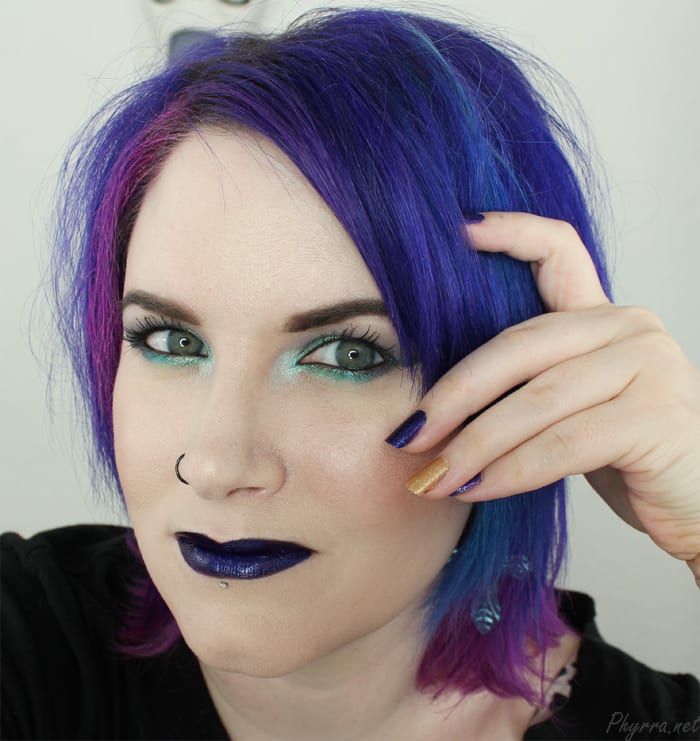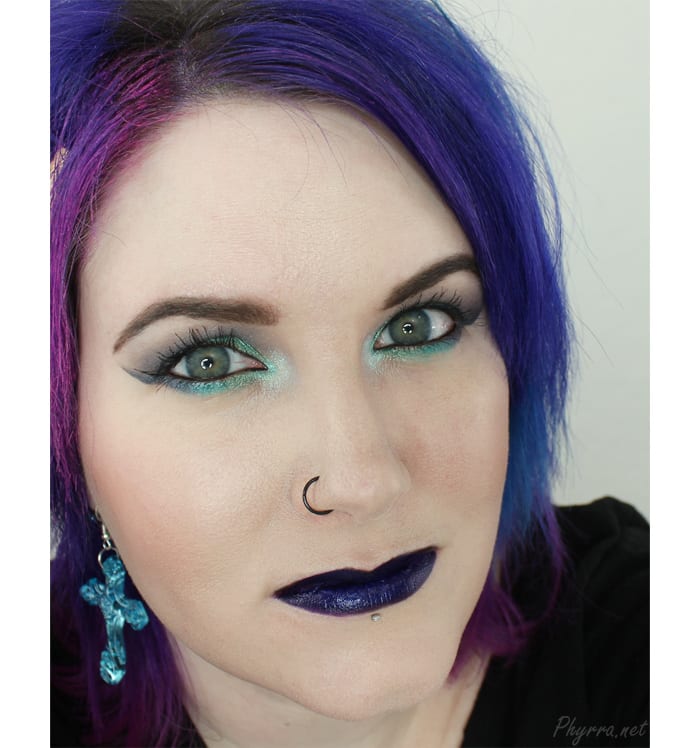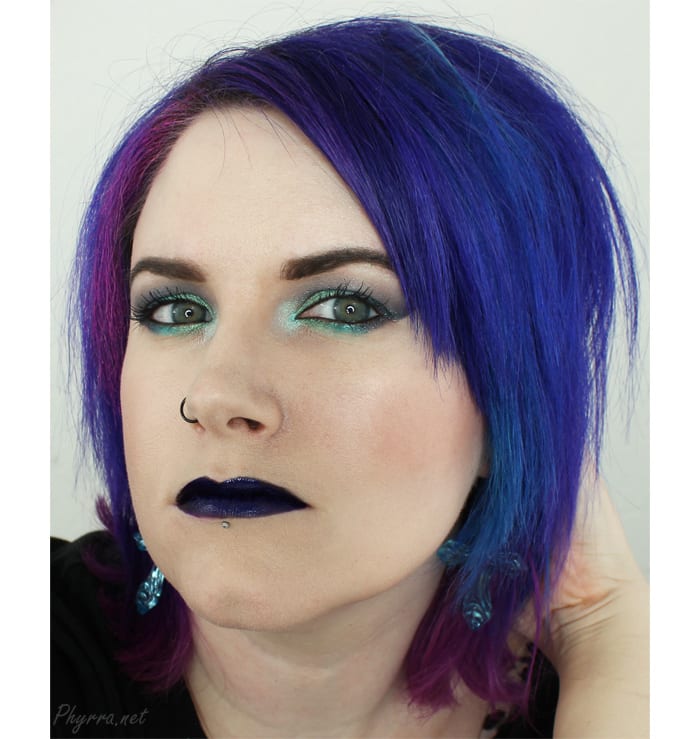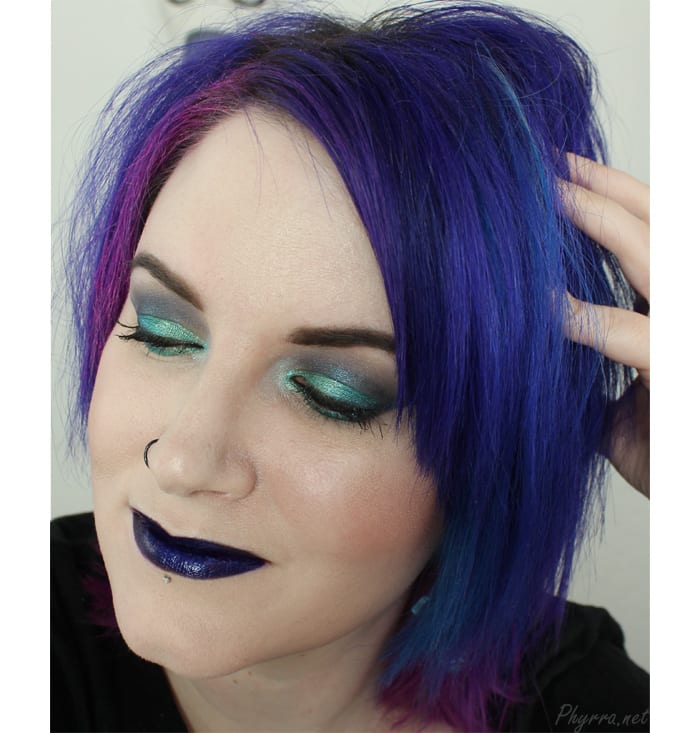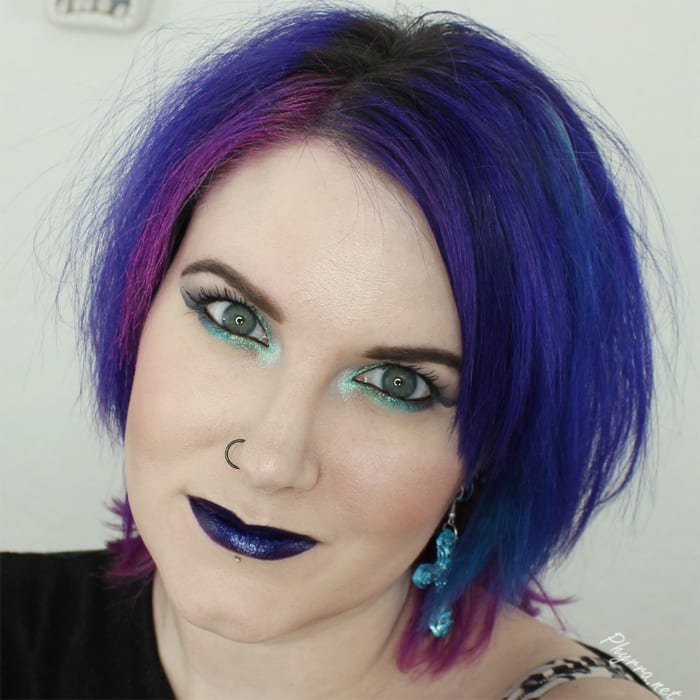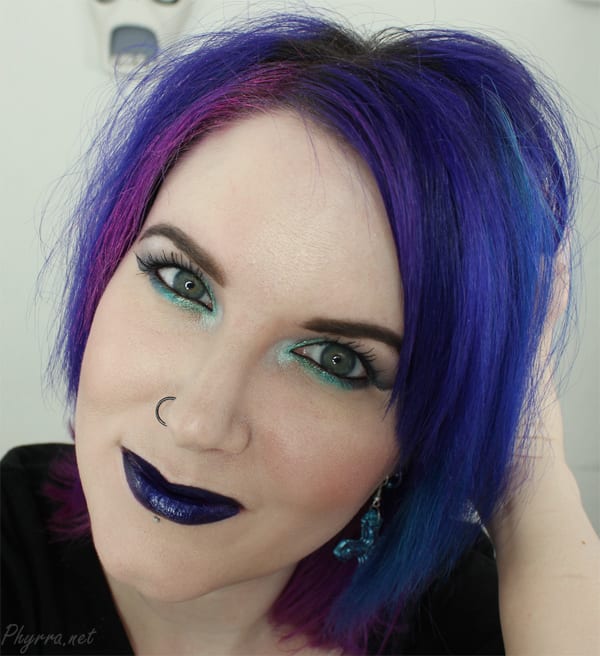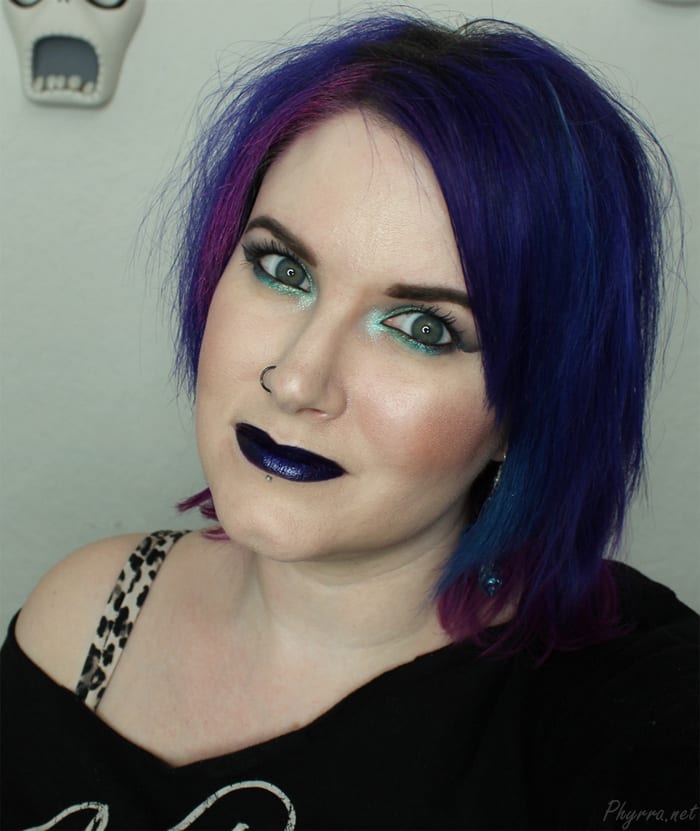 Eyes
Ofra Cosmetics Eye Gel Primer
Urban Decay Walk of Shame (Naked Basics Palette) – base shade
Sugarpill Magpie – outer upper and lower lash line, crease
Darling Girl Glitter Glue – lid and lower lid
Sugarpill Lucid – inner lid and inner lower lid
Sugarpill Darling – middle lid and middle lower lid
Sugarpill Lumi – to highlight
Nyx Brow Gel in Black – brows
Urban Decay Subversion Mascara Primer
Urban Decay Perversion Mascara
NARS Black Valley – waterline
Face
Cover FX Anti-Aging Primer
Cover FX Pressed Mineral Foundation in N10
Laura Geller Balance-n-Brighten Foundation in Porcelain
Pumpkin & Poppy Oak Bark – contour
Tarina Tarantino Neapolitan Lane – blush
MAC Lightscapade
NARS Light Reflecting Loose Setting Powder
Too Faced Candlelight Glow Duo
Nyx Dewy Finishing Spray
Lips
Obsessive Compulsive Cosmetics Colour Pencil in Tarred
Obsessive Compulsive Cosmetics Lip Tar in Technopagan
Nails
Girly Bits Seriously Sassy (purple)
Girly Bits Selfie Bomb (gold)

If you like this video please give it a thumbs up, share and subscribe!
Magpie is really great to create a soft sort of smoky black crease. It was a toss up for me whether I would use Magpie or Subterranean and I decided it had to be Magpie. So glad I chose Magpie! I really love how Lucid and Darling look together. They're so pretty!
What do you think of Sugarpill Lucid? Do you like minty shades?