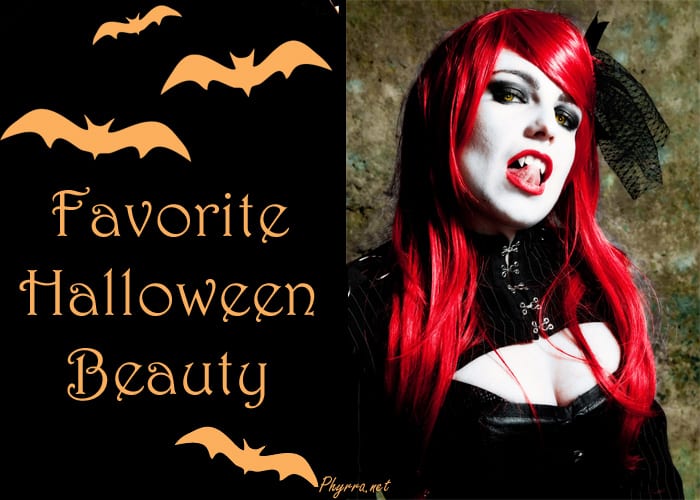 It's the most wonderful time of the year! Today the Beauty Top Tens beauty bloggers are sharing their favorite Halloween beauty items. Halloween releases are always my favorite of the holiday collections. I love all the cute collections people come up with for this time of year.
Favorite Halloween Beauty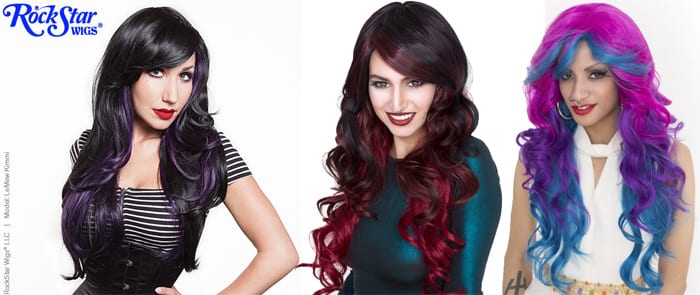 1. Gothic Lolita – RockStar Wigs
I adore wigs and I have a ton, but every year I end up buying more, because they're fun. They can really help you enhance any costume or outfit. I bought the Midnight Flame wig last year and this year I bought Black & Violet and Ink Royale.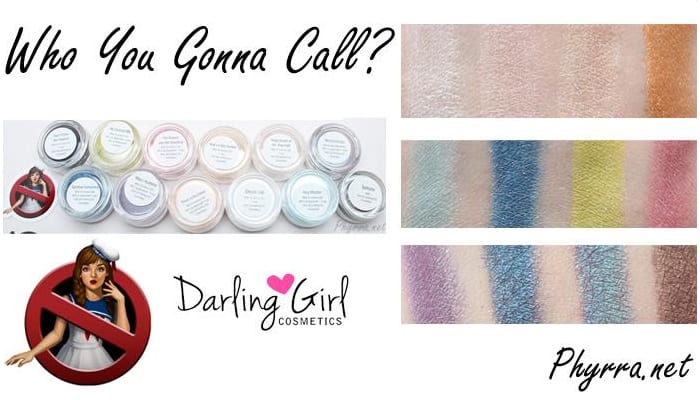 2. Darling Girl Who You Gonna Call?
This is a Ghostbusters inspired collection and a lot of fun! See my video review.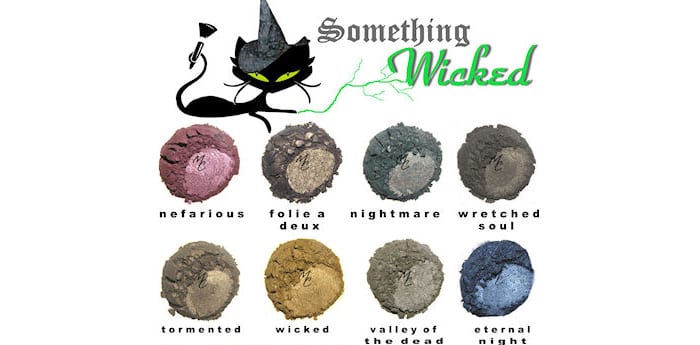 3. Meow Cosmetics Something Wicked
This is a new collection from Meow that I just received today and can't wait to review. Meow has a seasonal Holiday shop with a ton of fun collections.
4. KBShimmer Nail Polish
KBShimmer has some awesome polish for Fall 2014, as well as for Halloween. My picks include Up & Cunning,  Leaf of Faith, Kiss & Spell, A Raisin to Live, Jack, You Go Ghoul!, Showgirl and Witch Way? See my review.
5. Pretty & Polished Halloween Collection
With a Type-O Negative inspired polish, Little Miss Scare all, along with Black is the New Orange and She Did the Mash, this is a super cute collection. See my video review here. They also have a Supernatural Inspired collection for Fall.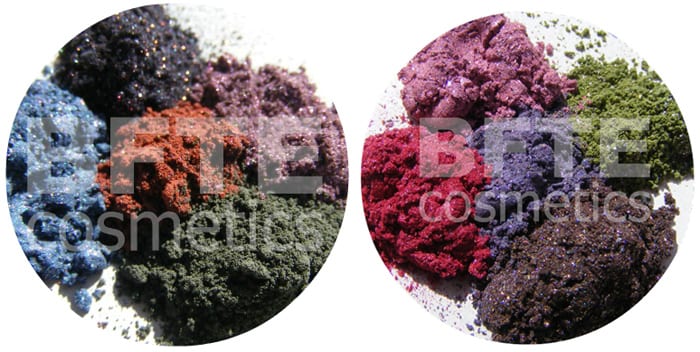 6. BFTE Cosmetics The Shining and Amityville House
BFTE has 2 Halloween collections this year. One is based off of the Shining and the other is based off of Amityville House.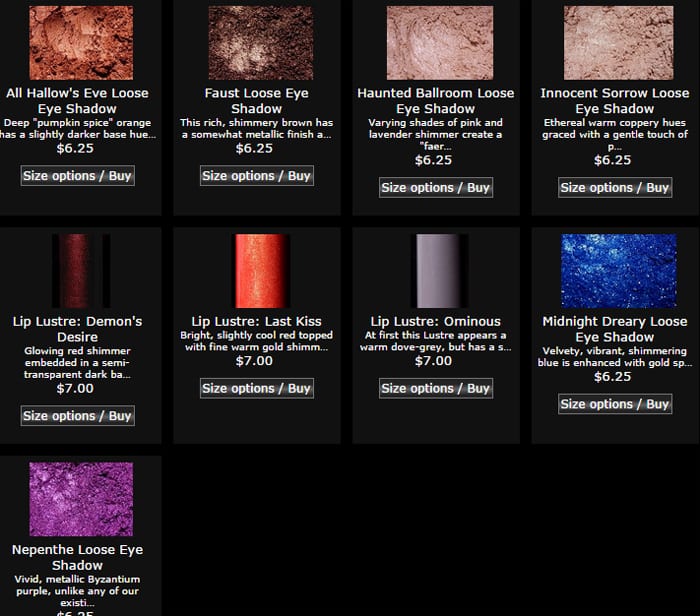 7. Fyrinnae Halloween 2014
Fyrinnae has released a cool collection for Halloween. One of the things that I love about Fyrinnae is that their collections are never LE, s you don't have to rush out to buy it. I bought my Fyrinnae Halloween collection but have not yet had time to review it or play with it. At the very least I think you need to check out Nepenthe, Midnight Dreary, Demon's Desire and Last Kiss.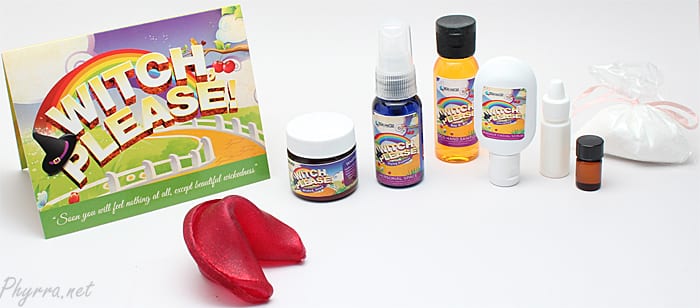 8. Fortune Cookie Soap Witch Please
Fortune Cookie Soap's Fall collection is Witch, Please, inspired by The Wizard of Oz and Wicked. Not only did I get the soap box, I also placed a follow up order when the collection went live because well I needed more Wicked, Good and BFFs. See my review.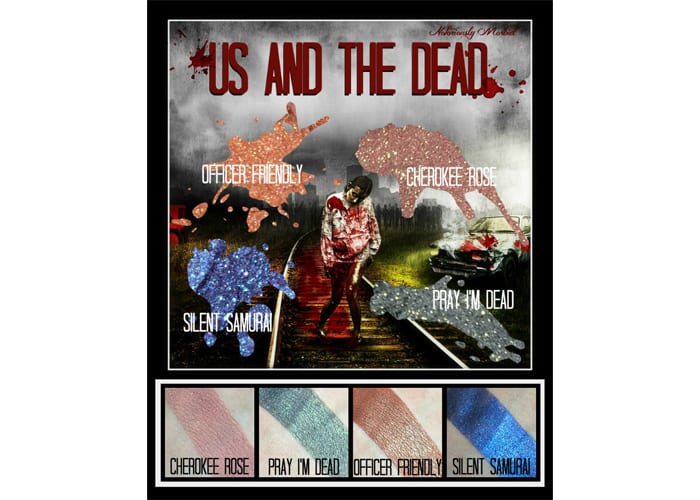 9. Notoriously Morbid Us and the Dead Vanishing Cabinet
I'm eagerly awaiting my Vanishing Cabinet subscription for Silent Samurai, which is an amazing lapis violet. While I detest zombies and could only make it through 1 episode of the Walking Dead, the Silent Samurai really excites me.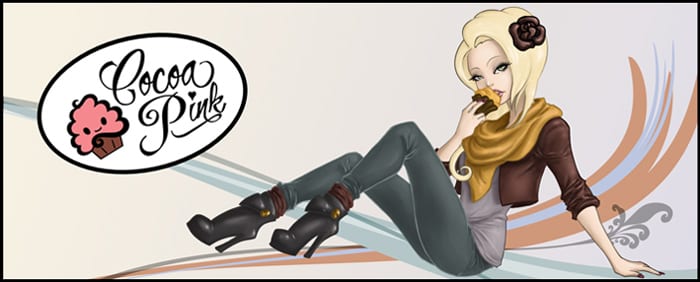 10. Cocoa Pink Fall 2014
Cocoa Pink has so many new scents for Fall 2014. Below are the ones I'm dying to try.
Halloween Night – Honeycrisp apples coated in buttery melted caramel, bourbon vanilla, crumbles of muscavado sugar, white sugar and candy corn.
Harlequin Mask – Smooth shea gently sweetened with tinges of warm vanilla, yellow pear smothered within gobs of golden honeycomb
Masquerade Ball – Black currant mingles playfully with melodic nuances of wild fig, cassis, black oak, maple leaf and sheathed violet.
Pumpkin Waffle Delight – Pumpkin infused buttermilk waffles and creamy cake batter ice cream sprinkled with dark brown sugar coated pecans.
Bonfire Pumpkins –  This scent started out as an accident then turned into my personal all time favorite scent.  This year I decided to share.  We accidentally mixed Pumpkin porridge with Marshmallow Fireside and created a sensational creamy bonfire scent with notes of maple oats drizzled with pure golden clover honey, a pinch of muscovado sugar all topped with a dollop of sugared pumpkin puree plus toasted vanilla marshmallows over a roaring fire.  This is a smoky scent.
[inlinkz_linkup id=443228 mode=1]
Last Updated on