Today I've got the Silk Naturals Cream Blushes and Lip Products from the Hot in the City 2013 collection. I can't believe I never got these up! I took these swatches before I left for my trip to Indiana and then apparently I got distracted so they're just now going up.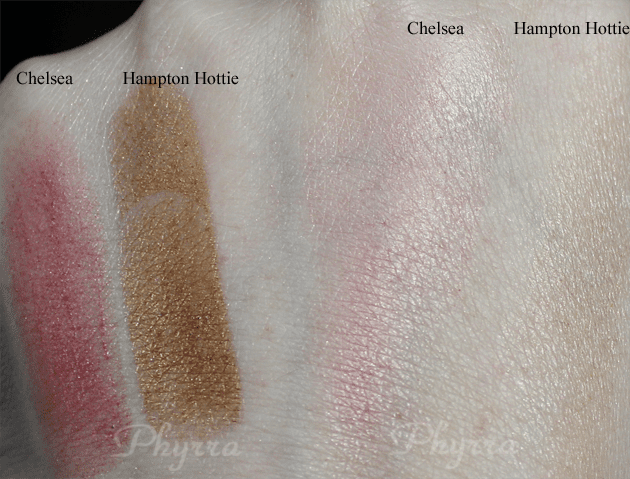 On the left I swatched the colors heavily and on the right I sheered them out.
Chelsea
a light pinkish plum blush with a little bit of shimmer, and a hint of warmth.  It gives a very natural "just came in from the cold" look.
My Take
pink with almost peach undertones
Hamptons Hottie
a sheer, golden shimmery bronzer.  Never orange, never "dirty" it just adds a bit of a sunkissed glow.
My Take
warm bronzey gold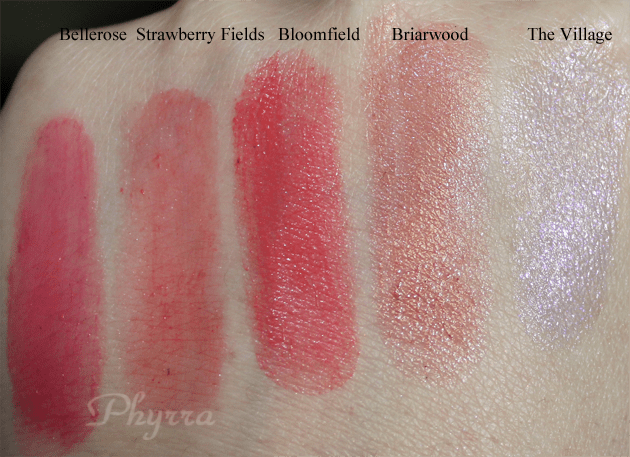 The Village
a sheer purple with hints of purple glitter.  It's a fun layering gloss, or great all by itself.
My Take
Sheer, cool toned purple
Strawberry Fields
a sheer, jelly gloss that's the color of ripe, delicious strawberries.
My Take
Warm sheer strawberry red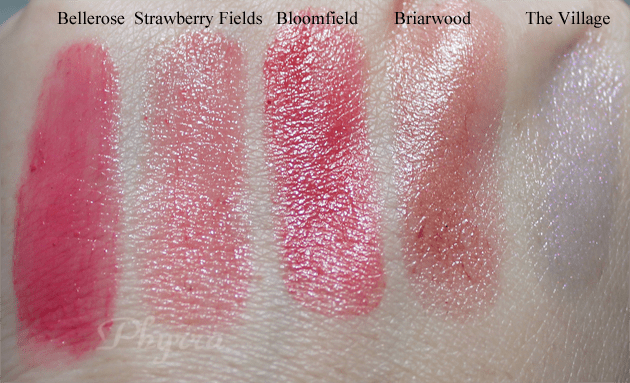 Bloomfield
a milky peachy coral that's been sheered ever so slightly and is a creamy matte finish.
My Take
Beautiful peachy coral. My favorite of the bunch.
Briarwood
a nude tone with hints of pink and a little bit of shimmer.  It's relatively neutral edging slightly towards warm.
My Take
Nude with pink undertones
Bellerose
a hot pink turned a little bit milky.
My Take
Hot pink, leaning red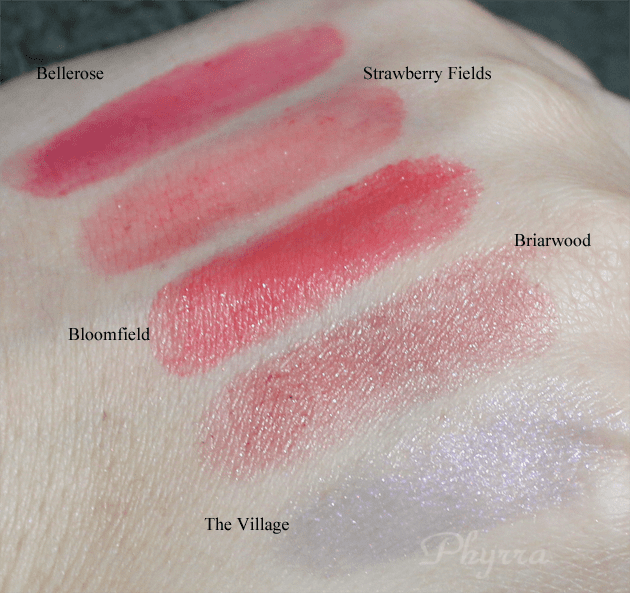 They all look so lovely, especially the Village. The Village is meant for layering.
Which shades are your favorites? What would you layer with The Village?