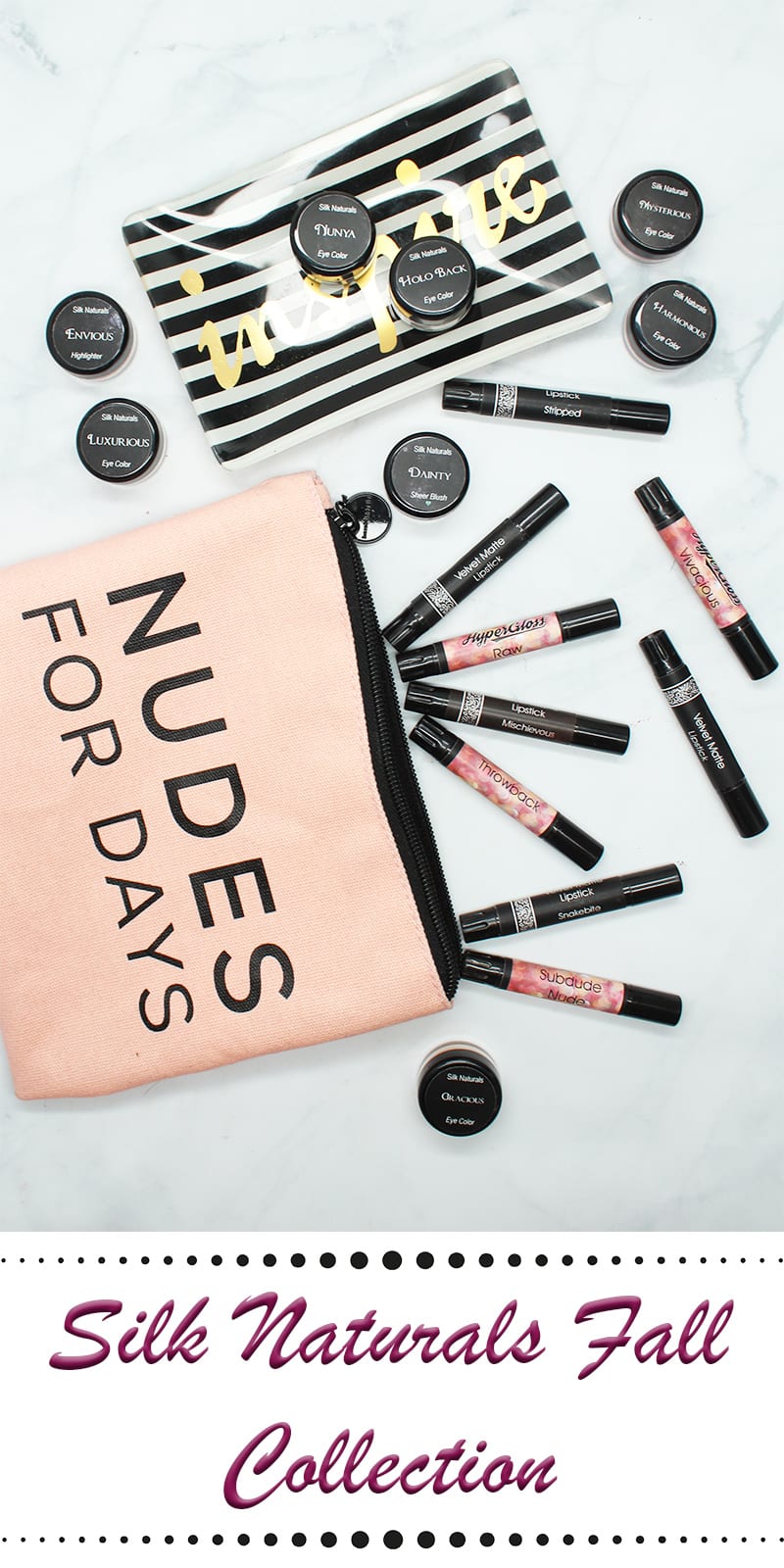 Silk Naturals Fall 2016 Collection Review
Today I'm sharing my Silk Naturals Fall 2016 Collection Review, swatches and looks with you. Silk Naturals is a 100% vegan indie company that handmakes their products in small batches in NY.  I need to give a shout out to Silk Naturals for always having nice names that I don't think could offend anyone. I think their nomenclature is pretty cute.
PR samples.
Silk Naturals Fall Eyeshadows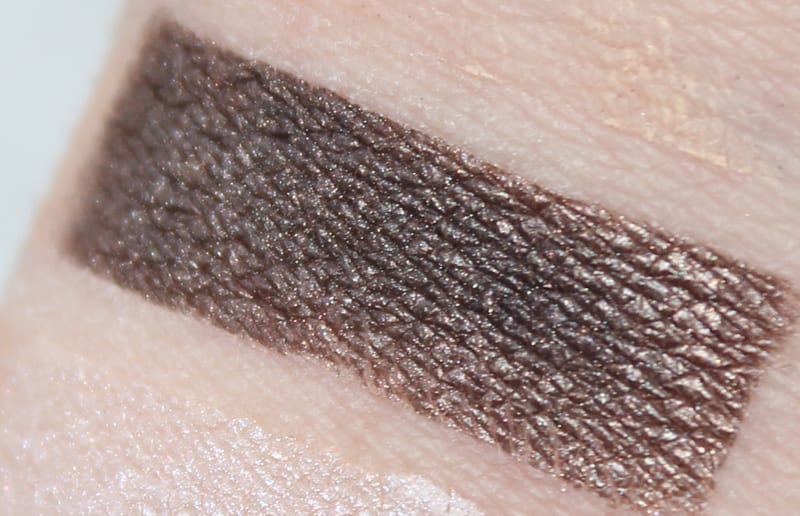 Nunya
It's a semi-matte black with a pinky brown pearl finish. It matches beautifully with colors like Trouble, AKA, Loaded, and Torrent.
To me this is a blackened brown with golden brown pearl.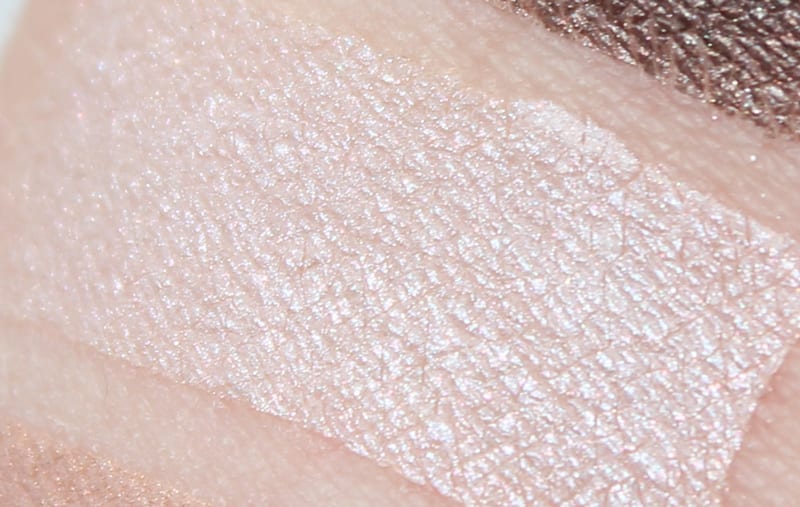 Holo Back  (highlighter / eyeshadow)
looks nearly white in the jar, but turns into the most gorgeous holographic color changing highlighter! It's cooler toned with hints of purple, and blue.
On me this pulls very pink, I don't see the hints of blue or purple, just pink or maybe pink-violet. I can't read the name for this without thinking of the Gwen Stefani song Hollaback Girl.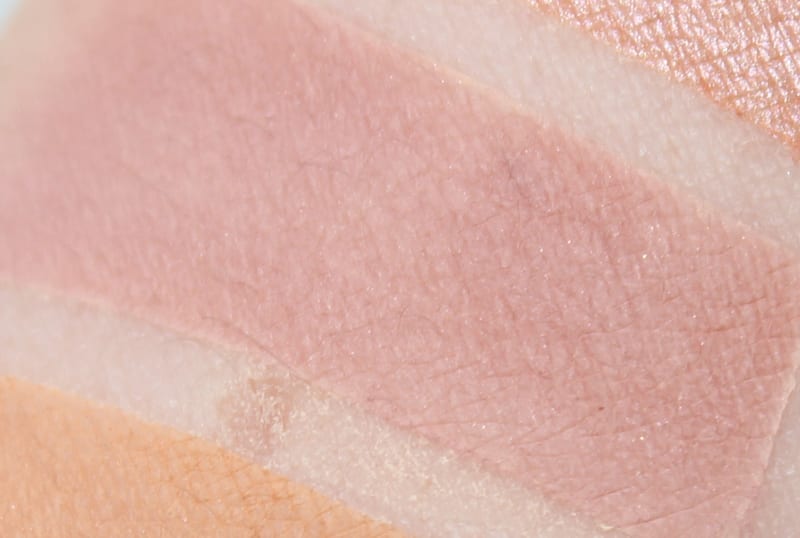 Harmonious 
cool dusty pink matte shade that works beautifully with Mysterious. It almost borders on purple, but worn over our Stick 'em Primer it turns a little bit warmer.
We've talked about this before, I've now got a type. Dusty pink mattes like this are my go-to transition color right now. I love it!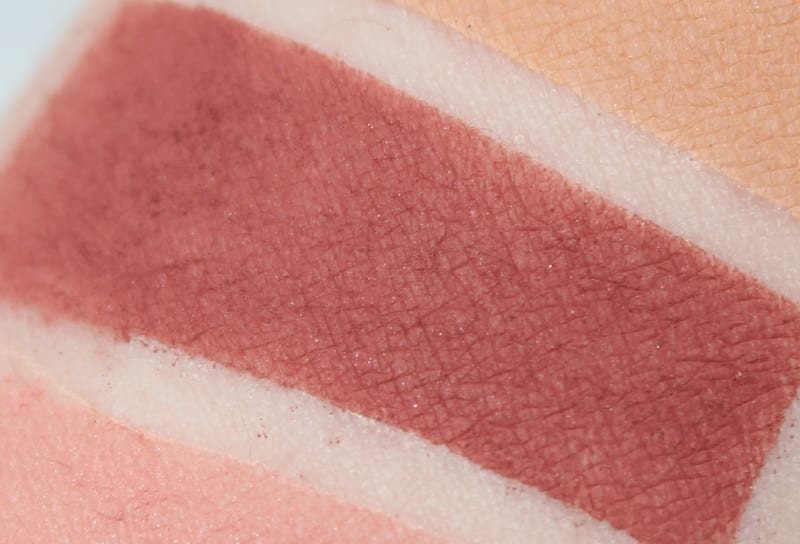 Mysterious
a matte red that is the trend color for Fall. It looks cool toned in the jar, but does turn a bit warmer on eyes. It's gorgeous as a crease color, and works well with Harmonious.
This is a gorgeous, warm-toned, almost brick red on me.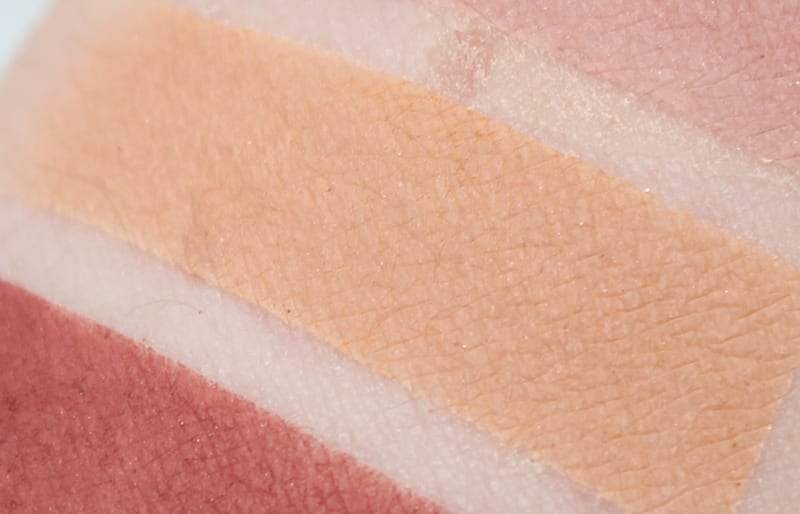 Gracious
a gorgeous golden nude matte tone.
This reminds me a bit of Anastasia Golden Ocre from the ABH Modern Renaissance palette. Basically with Harmonious, Gracious and Mysterious you've got 3 of the prominent shades from that palette. Very pretty!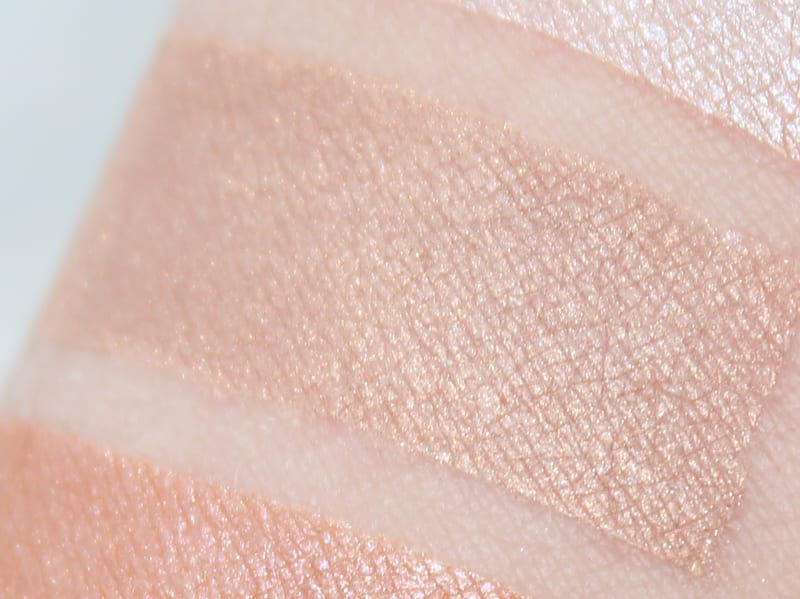 Luxurious
a stunning light golden taupe with a slightly metallic finish.
This is a light golden beige metallic on me.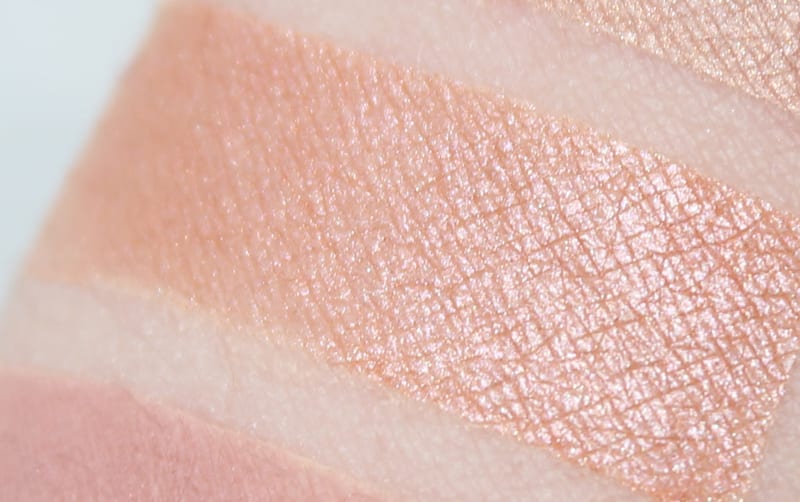 Envious (highlighter / eyeshadow)
a warmer bronze with pink, and purple color shifting highlights. It's gorgeous as a highlighter, and also wonderful for eyes, and lips.
Blush
Light peach with bronze undertones and pink and pink-violet iridescence.
Silk Naturals Fall Blush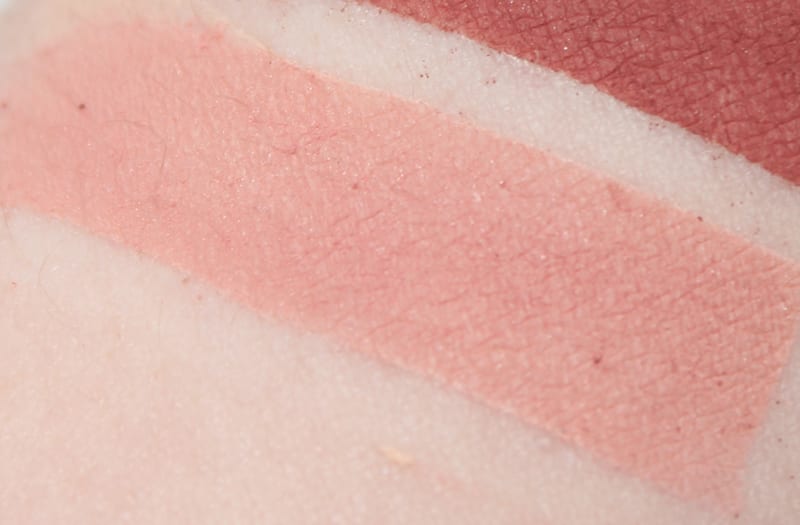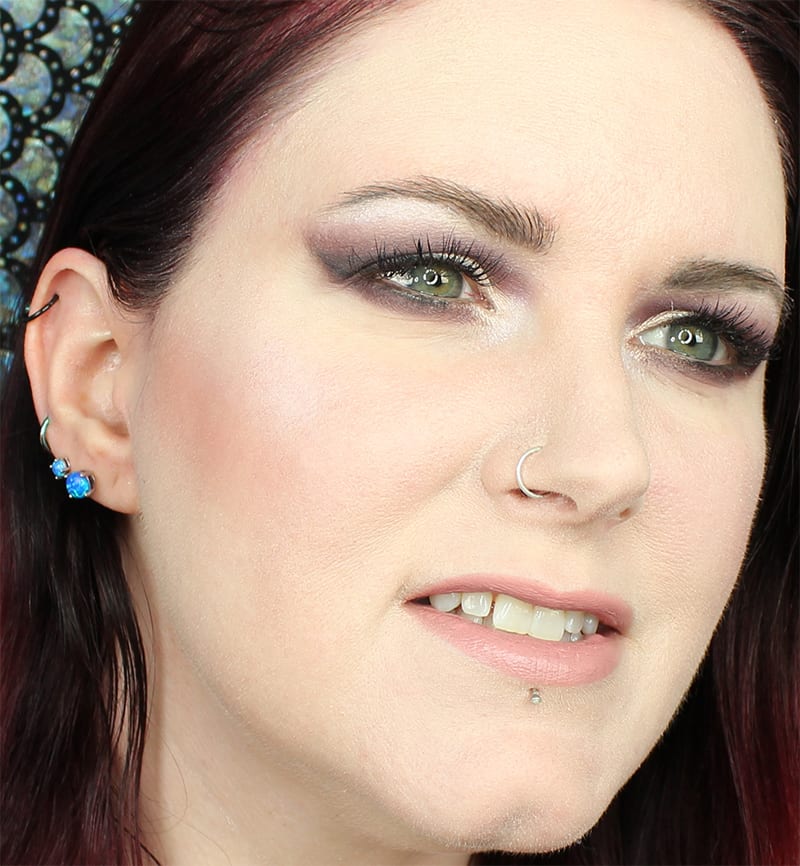 Dainty
a light nude pink blush that works beautifully with Stripped Velvet Matte Lipstick.
This is the perfect sort of blush color for my skintone. It's an easy to wear shade.
Silk Naturals Fall HyperGlosses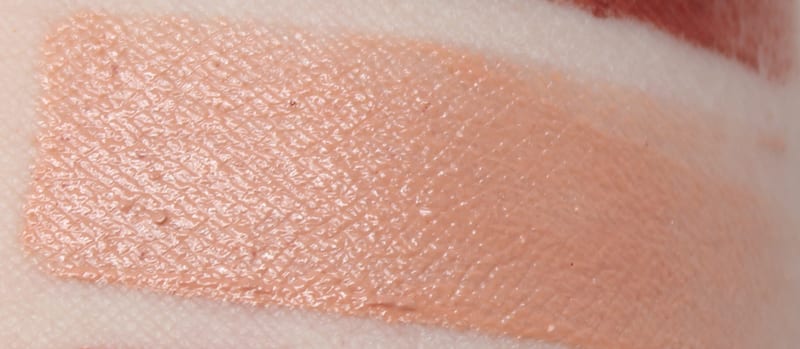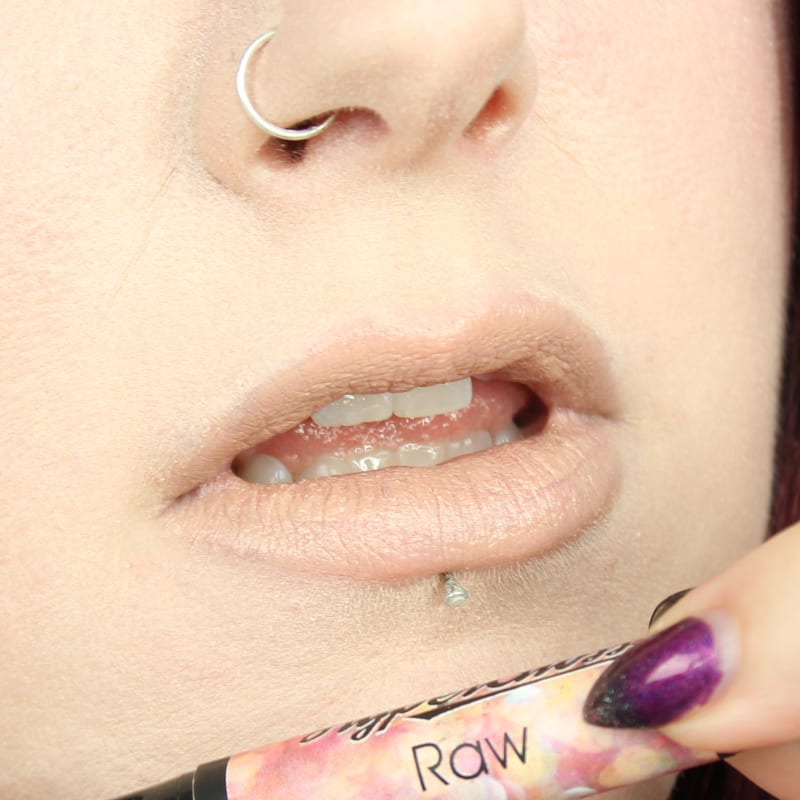 Raw
a very light very nude Hyper Gloss with a cream (no sparkle) finish. It's identical to Au Natural.
It's a light beige nude. This is not a flattering color for pale skin like mine.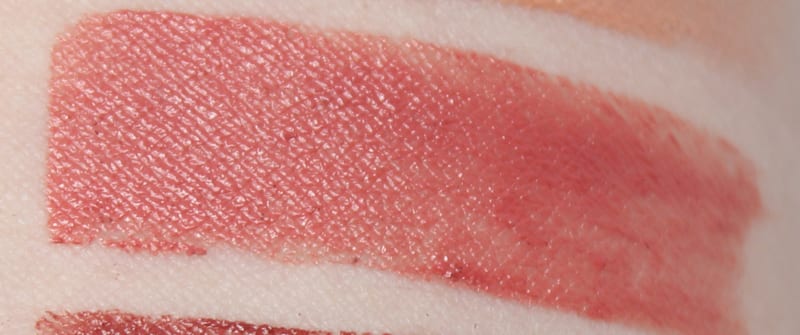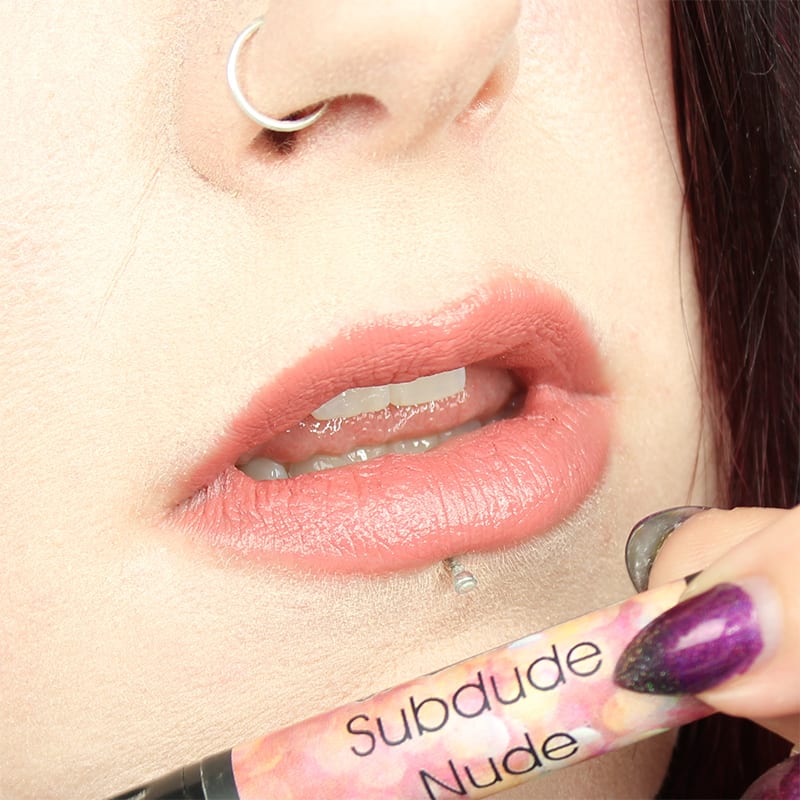 Subdude Nude
a mid-tone nude with a pretty strong hint of rose Hyper Gloss with a cream (no sparkle) finish.
This is a rosy nude brown on me. It's very pretty on my skintone.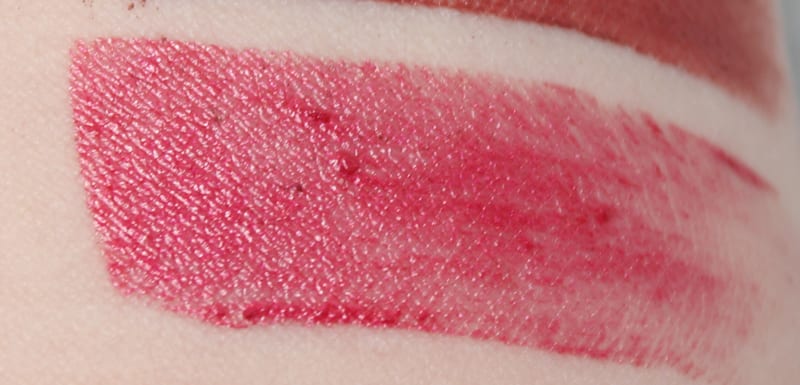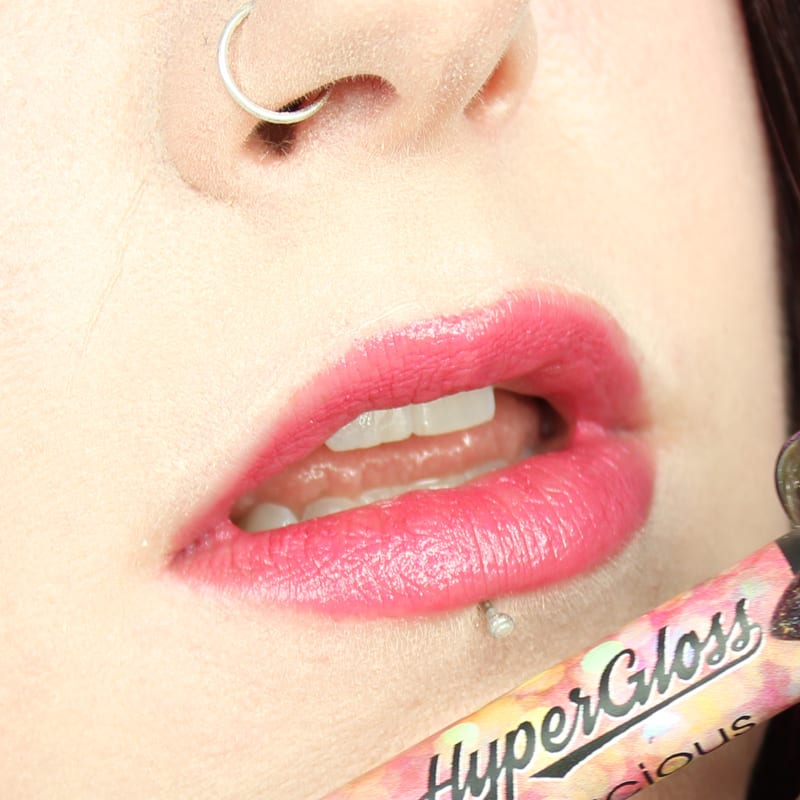 Vivacious
a muted berry tone with a cream (no shimmer) finish.
To me this is a raspberry pink shade. I like this color on me.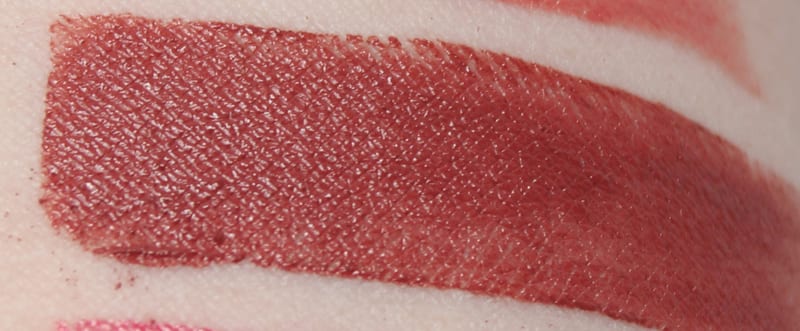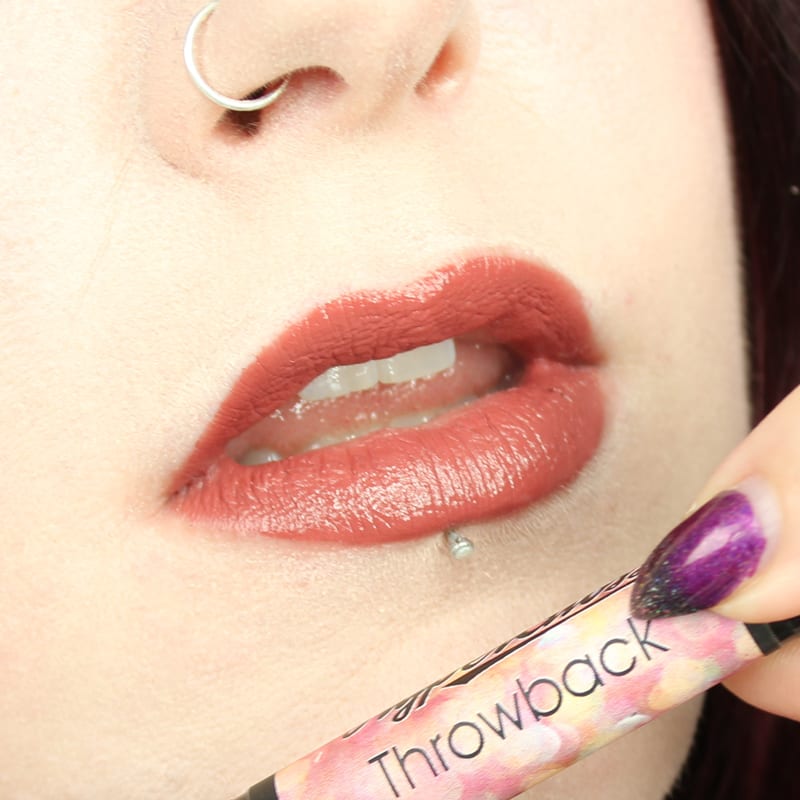 Throwback
a deep nude brown Hyper Gloss with a cream (no sparkle) finish. It's in the same color family as the 90's Velvet Matte, but a little darker.
This is a deep warm brown on me. I'm not a fan of brown lipstick.
Velvet Matte Lipsticks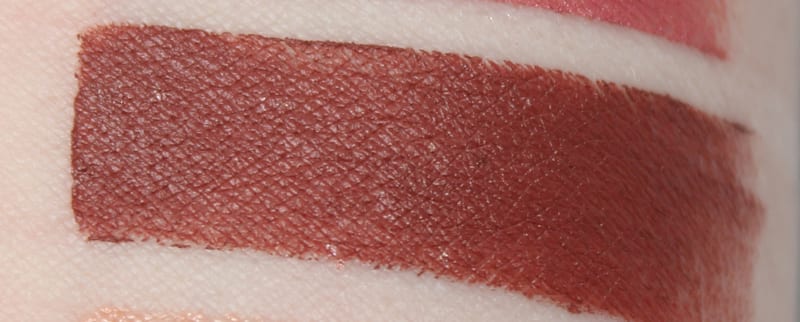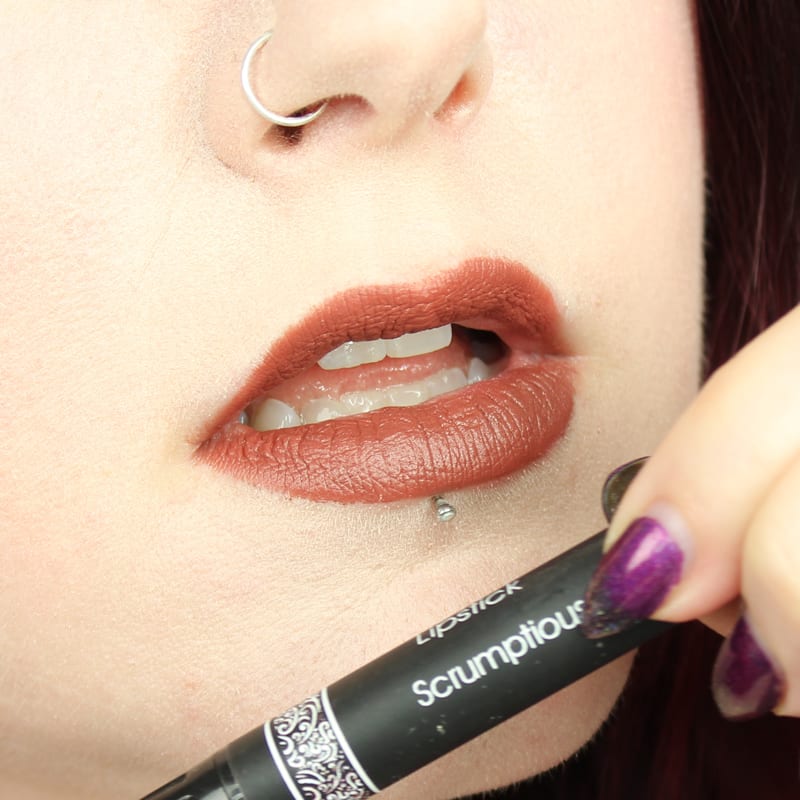 Scrumptious
a gorgeous creamy medium/deep brown.
Deep warm brown. Very nice color (if you like browns) and awesome formula.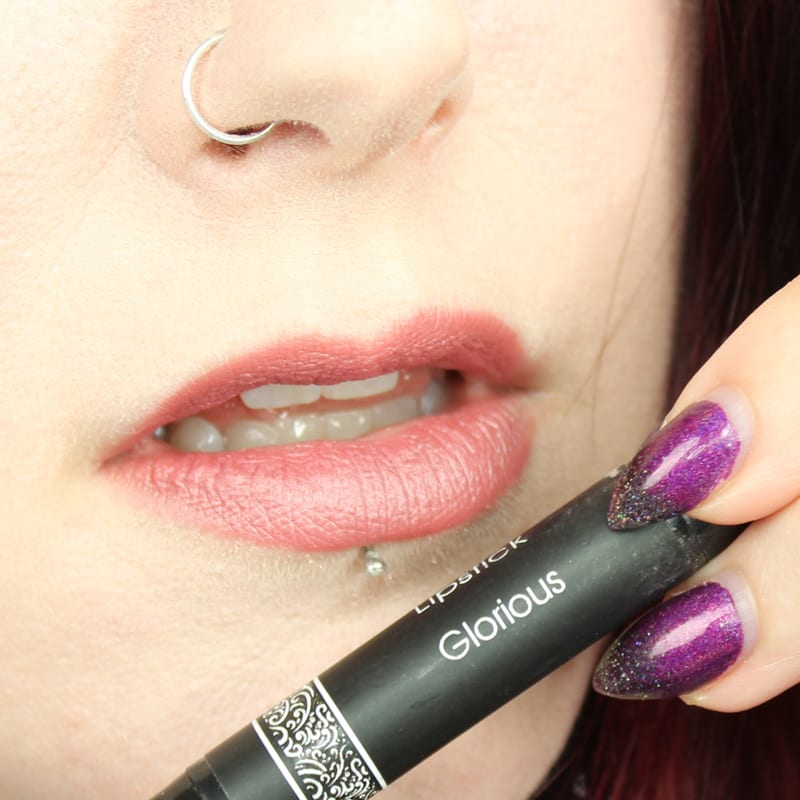 Glorious
a pinky plum nude with a gorgeous metallic finish.
Midtone pinky plum nude with slight pearl / metallic finish. I feel like the finish emphasizes lines in my lips.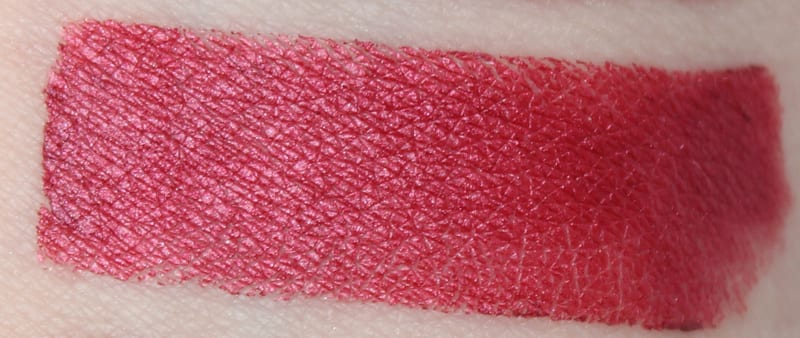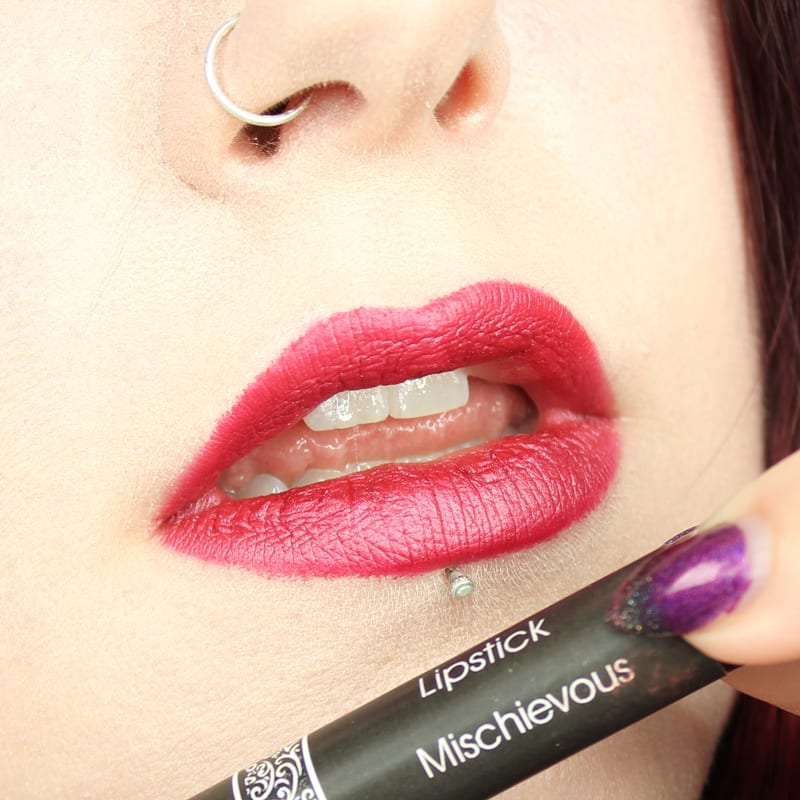 Mischievous
a stunning deep metallic matte red. It's vampy, glamorous, and gorgeous.
It's a beautiful metallic red. Love the formula too.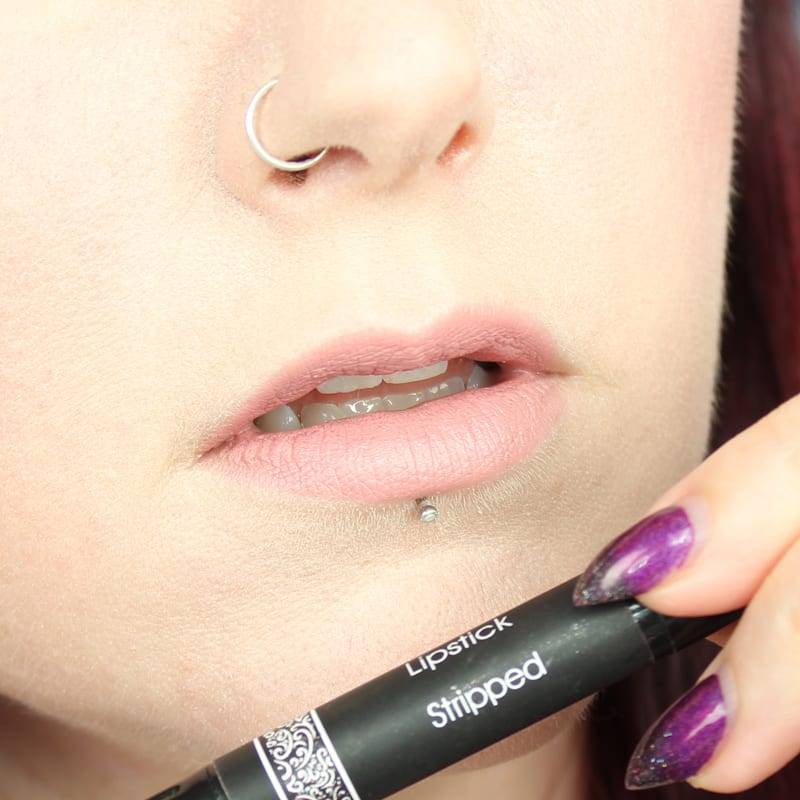 Stripped
an ultra light, ultra nude matte pink. It's gorgeous with a more smokey eye, and works wonderfully with Dainty blush.
I love this color. It's a light nude pink. It's my favorite sort of MLBB shade for my pale skin. It's now living in my little makeup bag so that I can take it everywhere with me. It's the perfect swipe and go color. Plus, the name makes me think of Depeche Mode's Stripped.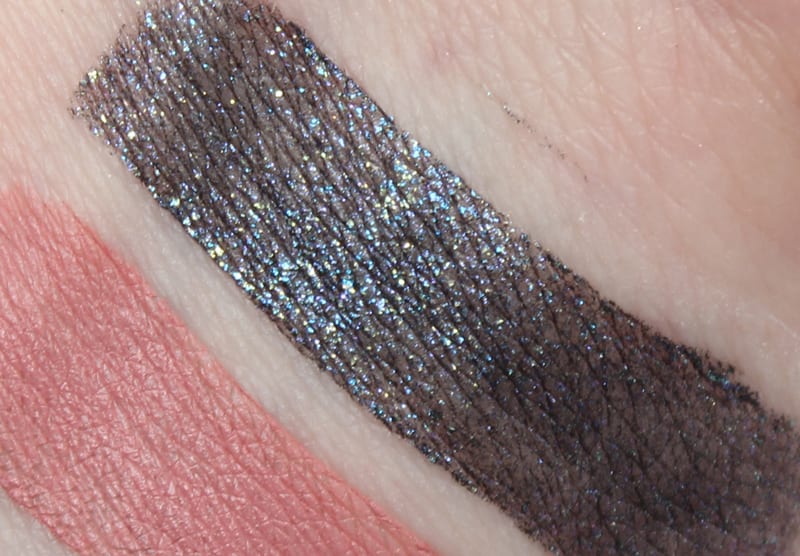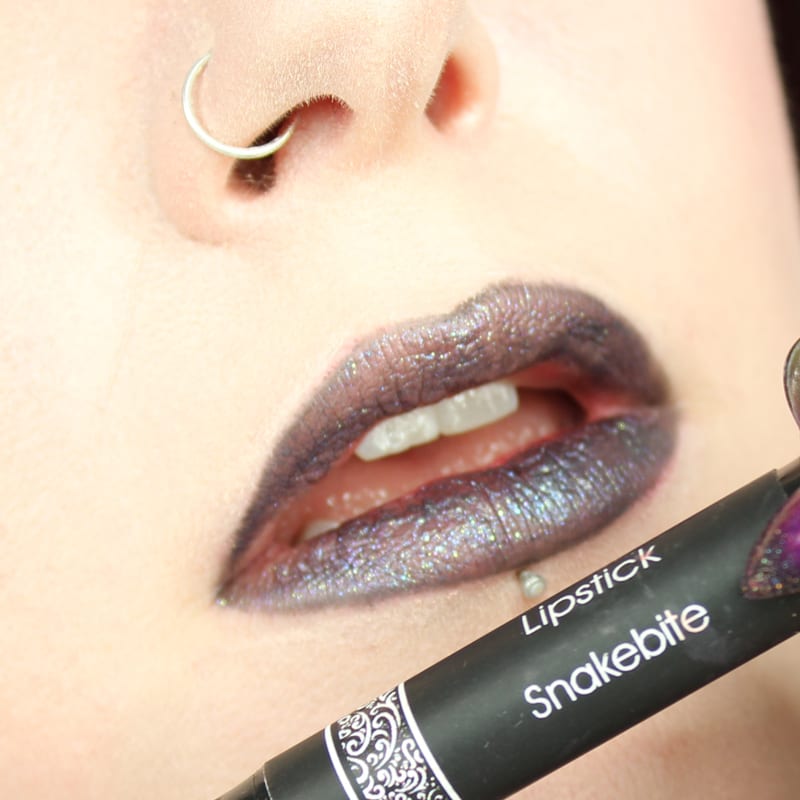 Snakebite
black with a stunning array of multi-colored glimmer. In certain lights it looks almost navy from the interference colors. Easily, hands-down the coolest color we make.
This is my favorite shimmery black! I love the formula. I definitely recommend using a pencil or another solid black lipstick underneath it because it's sheer. The blue, green and gold sparks in it make it stunning! It's perfect for getting the smoky lip trend.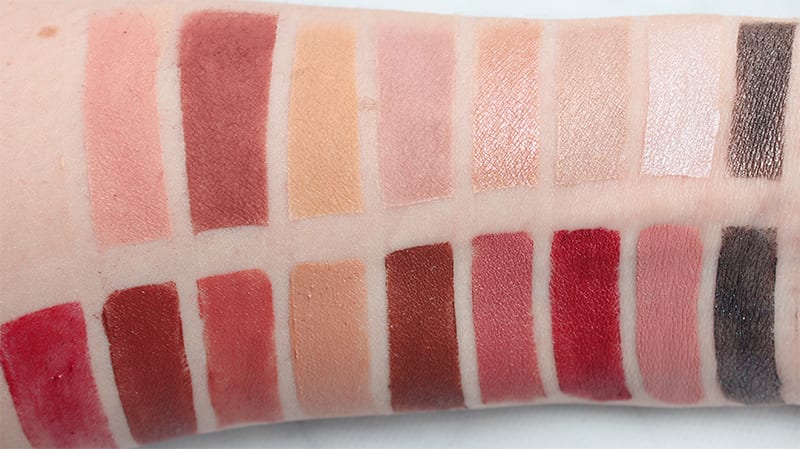 Row 1 – Dainty – Mysterious – Gracious – Harmonious – Envious – Luxurious – Holo Back – Nunya
Row 2 – Vivacious – Throwback – Subdude Nude – Raw – Scrumptious – Glorious – Mischievous – Stripped – Snakebite
Silk Naturals Fall Lip Looks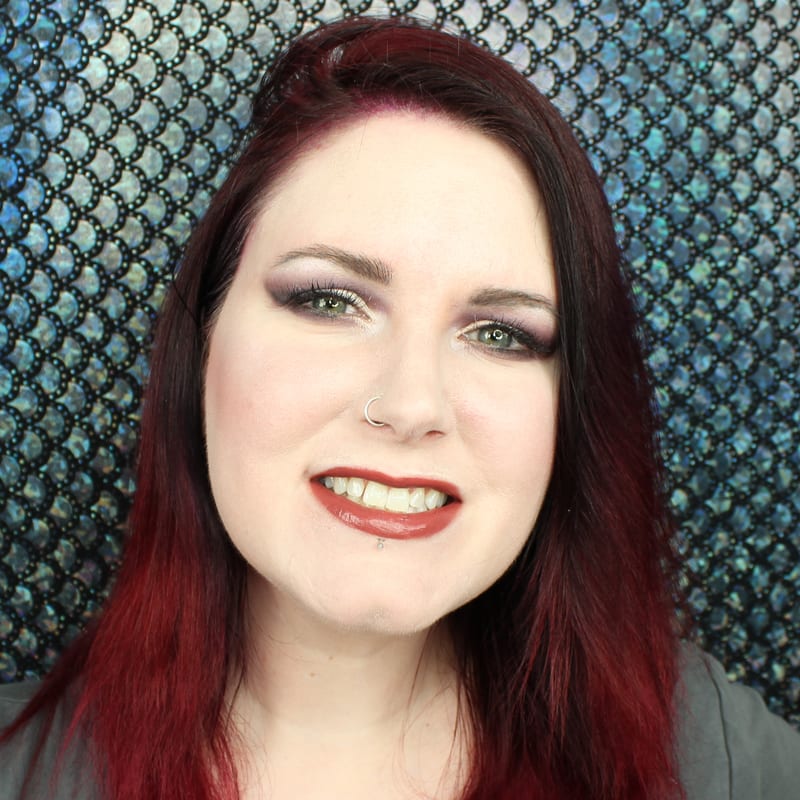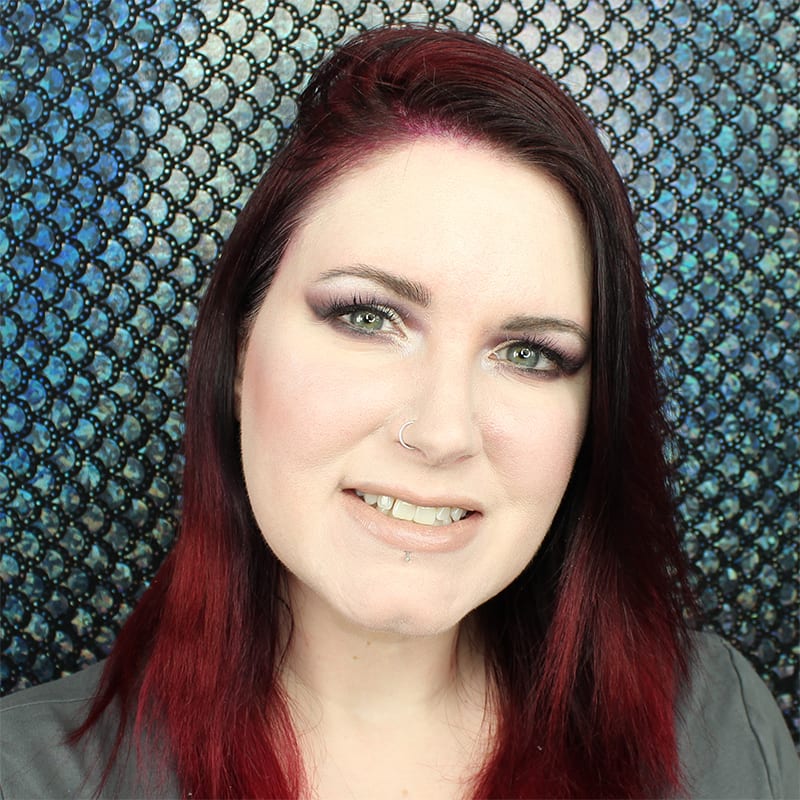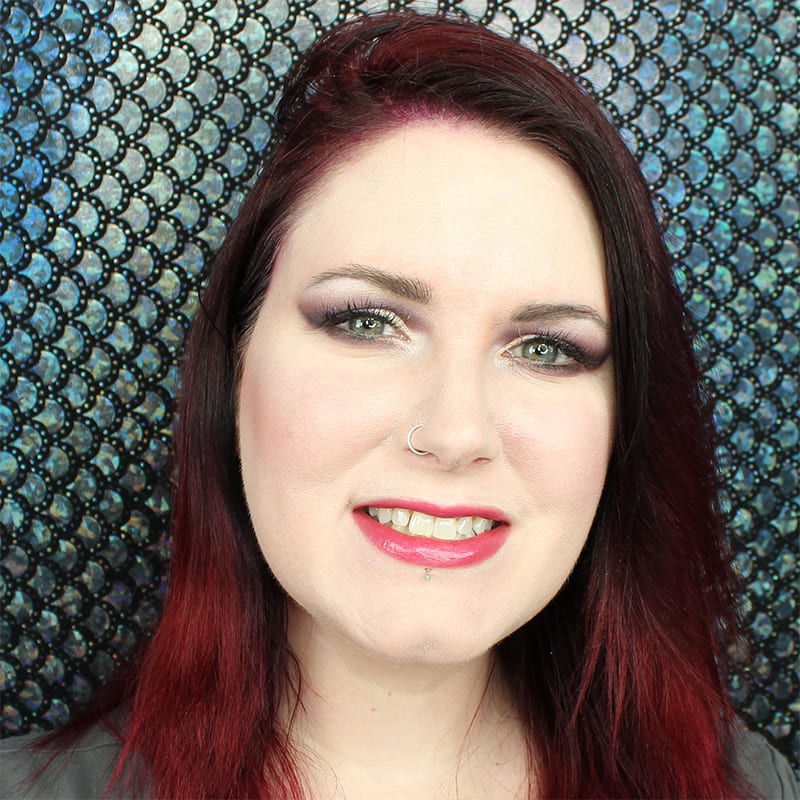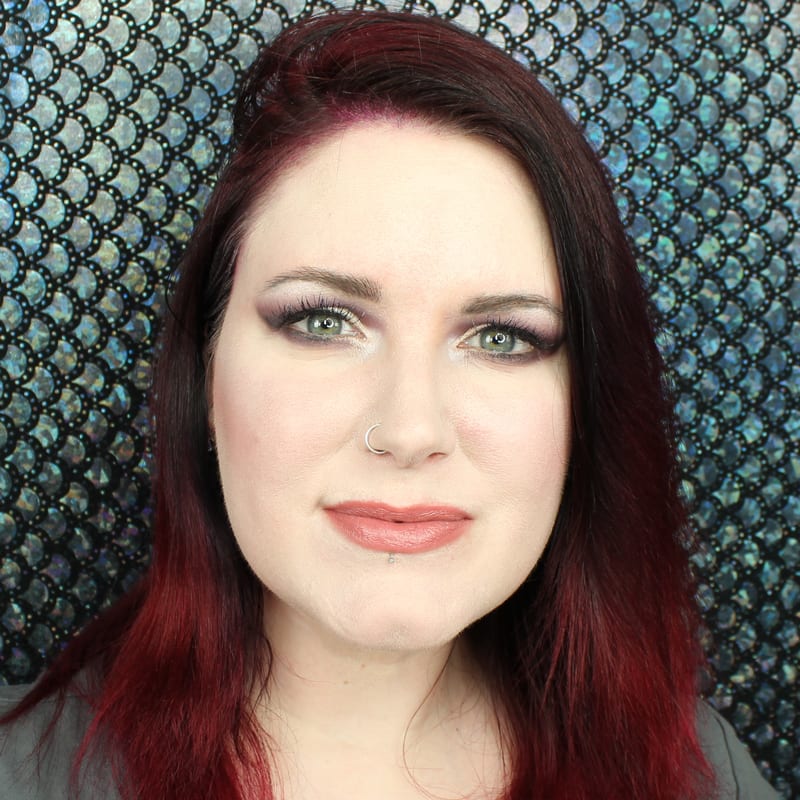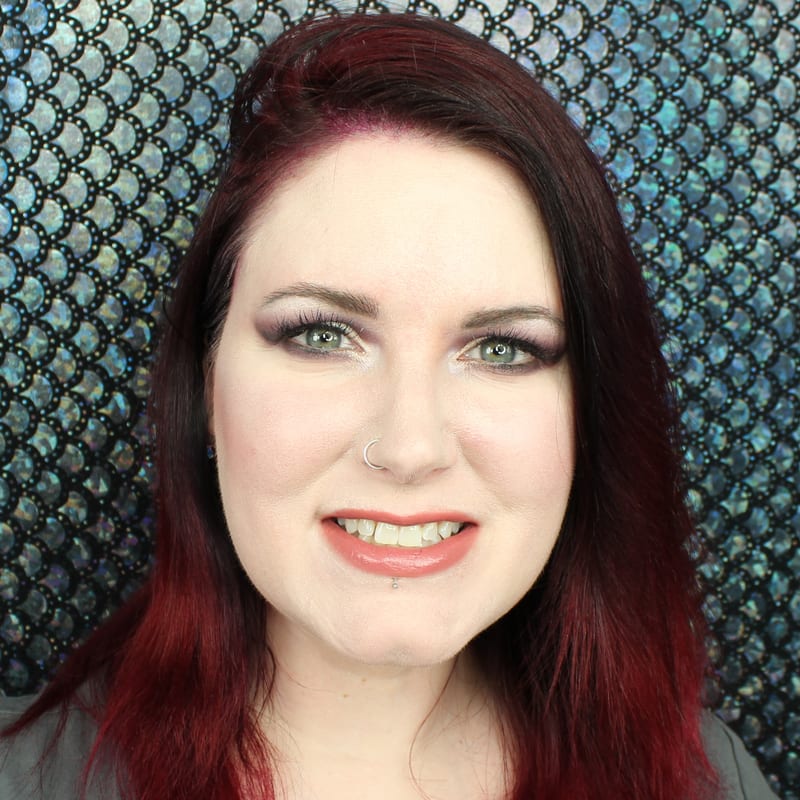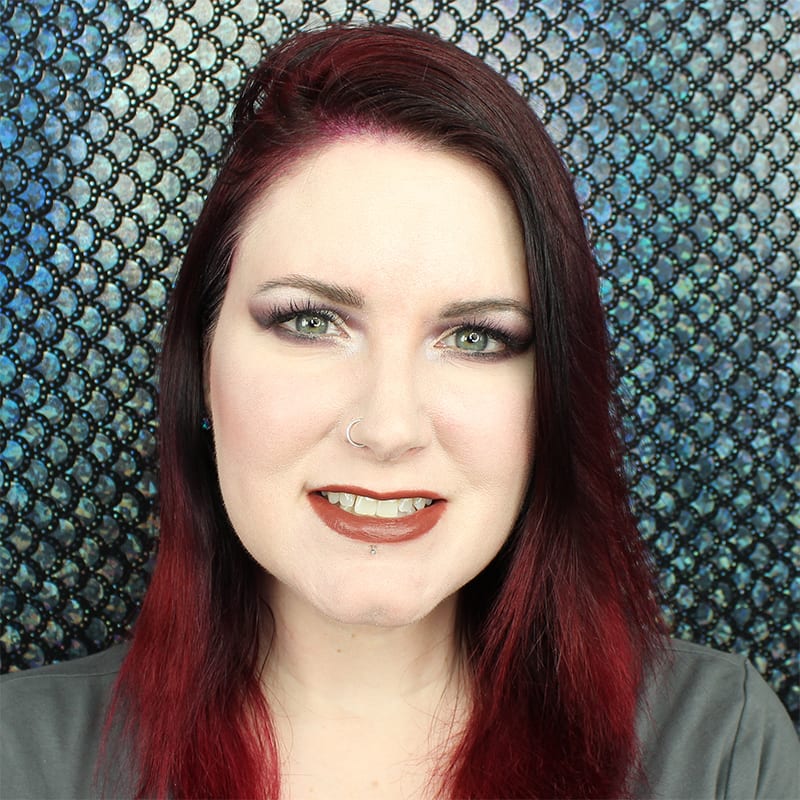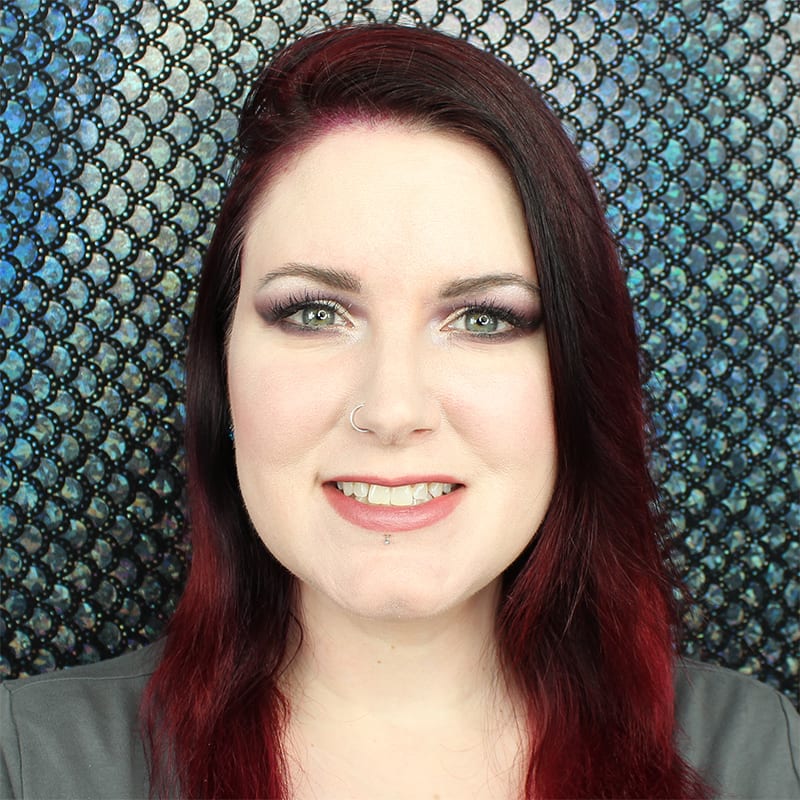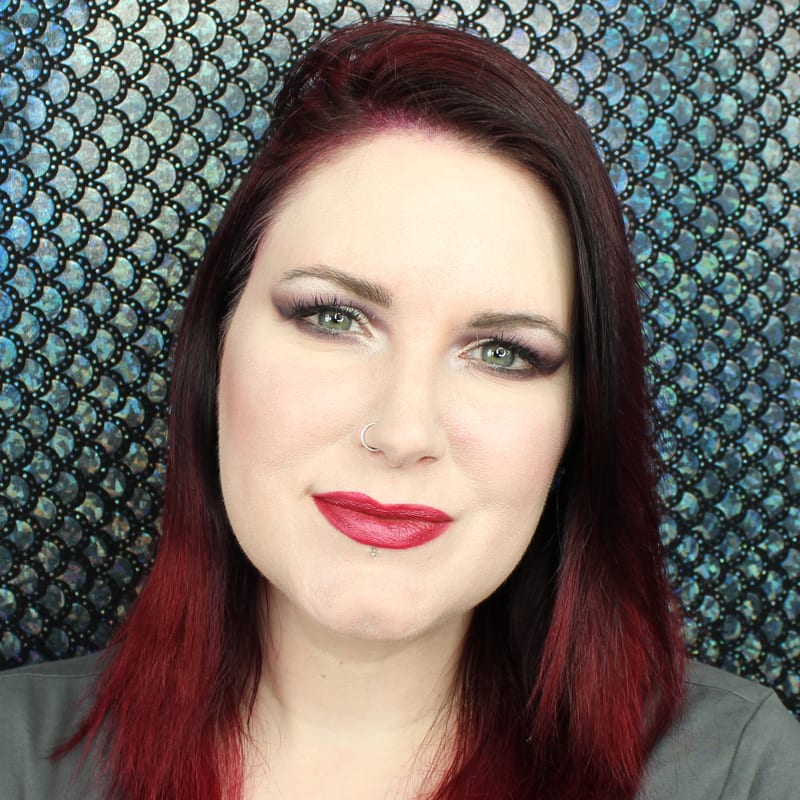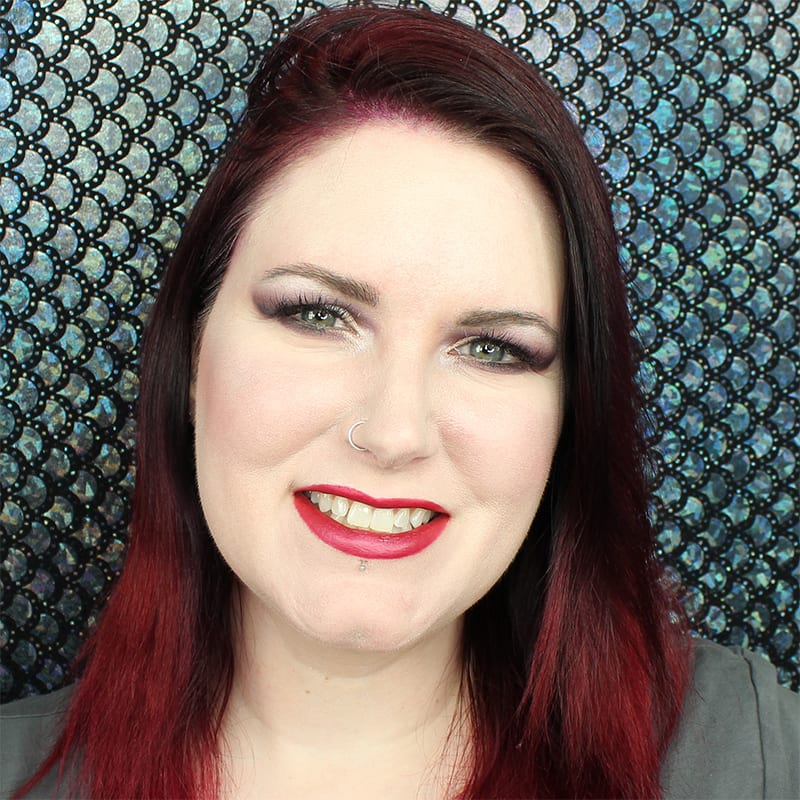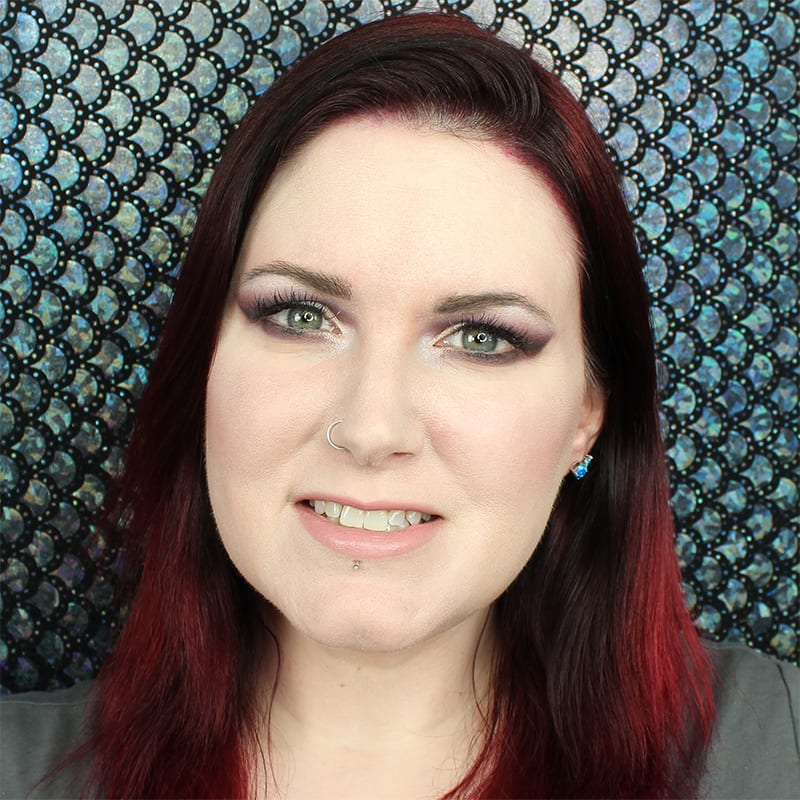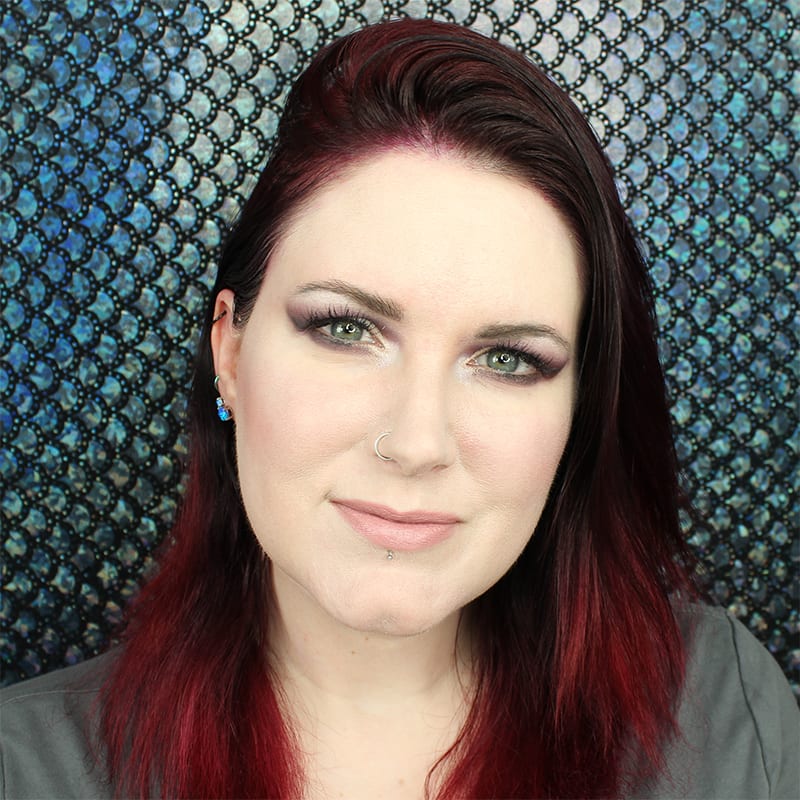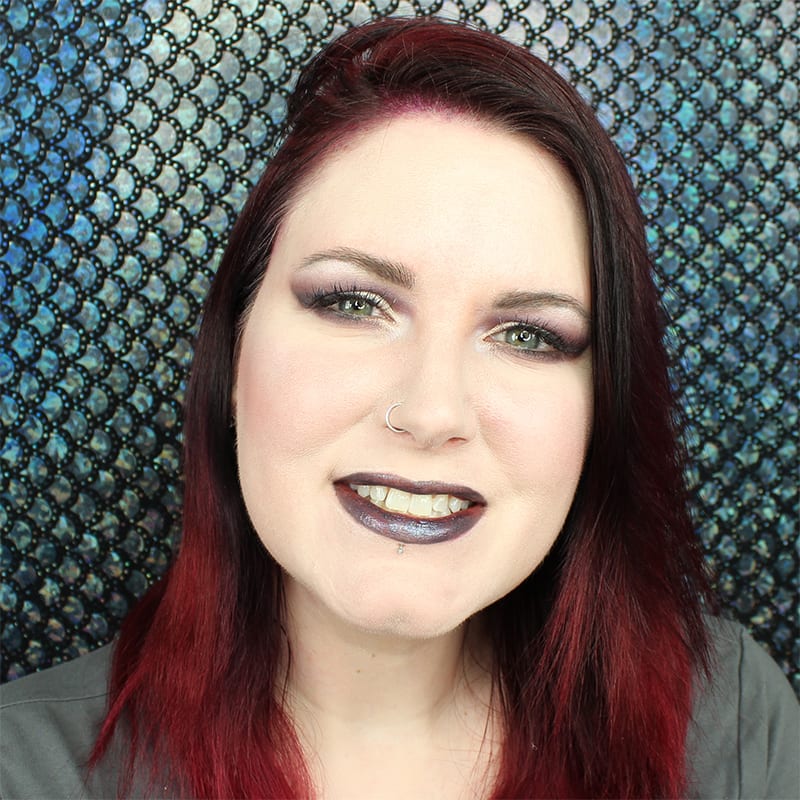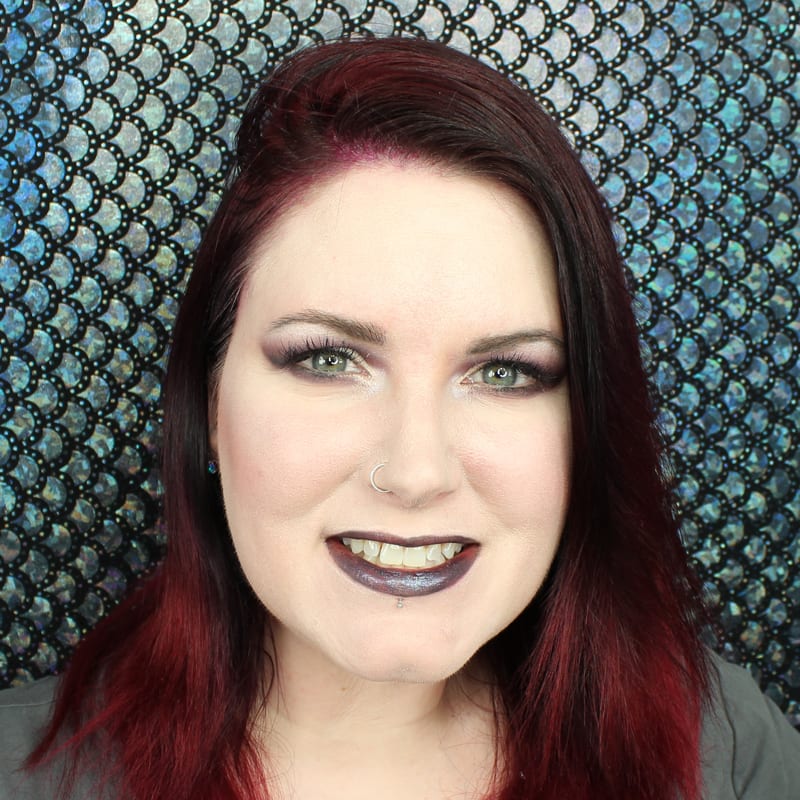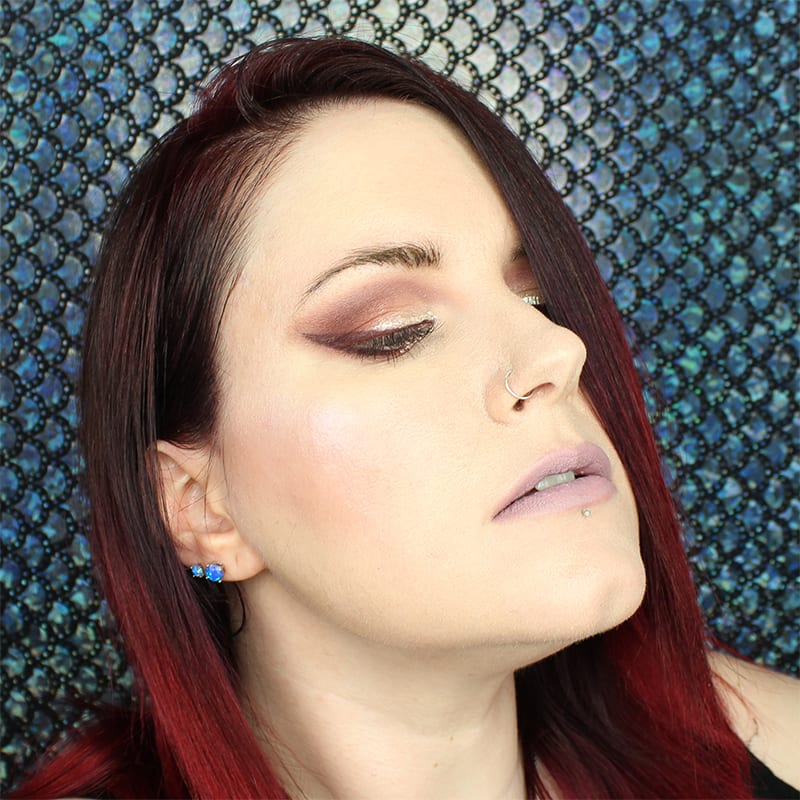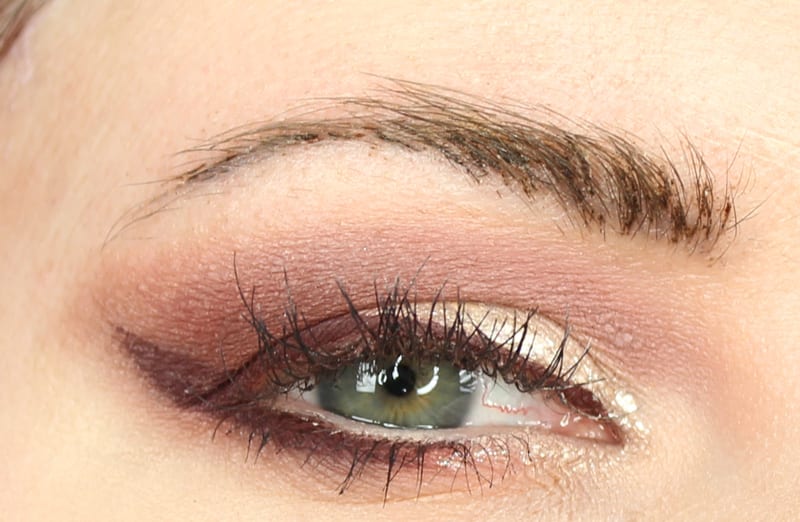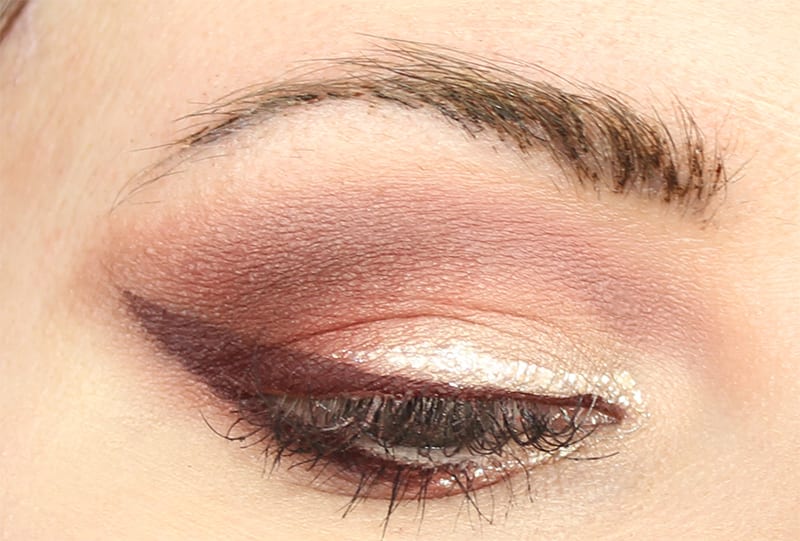 For this Fall eyeshadow look I used Silk Naturals Cache as my base shade. Harmonious was the perfect transitional shade on my hood and lower lid. I used Mysterious in the outer v and then built it up with Darkside. Luxurious was applied to the inner lid and inner v. I lined with Tarte's Tarteist Clay Paint liner in Aubergine and then did a reverse liner with Urban Decay Liquid Moondust in Chem Trail.
I do like the mix of eyeshadows for this Fall collection. I'm going to recommend that you use Cache (pale pink matte) and Darkside (dark shiny black) with Harmonious, Mysterious and Nunya. They work really well together.
While I'm not a fan of the HyperGloss formula, I can see them being a favorite for those who love glosses. The HyperGlosses feel like a lipstick lipgloss hybrid on my lips. They're very moisturizing and slick. I recommend using a lip pencil to help them stay in place. They're not my favorite formula, if only because I don't like glosses.
I love love love the Velvet Mattes. I think they're a fantastic formula. I still recommend using a lip pencil with darker / brighter shades like Snakebite and Mischievous. Shades like Stripped or Glorious you can probably skip a pencil.
What do you think of Silk Naturals Fall 2016 Collection? Which lipsticks do you like best?
More to See