Today I went down to my local Sephora to try out the Color IQ experience. I went in with a naked face (well, I filled in my brows but that was it) so that there would be no makeup to mess with the machine. Since I got another PCA Skin Sensi Peel on Wednesday, my skin is peeling and red. I let the MUA know that I have rosacea and I'm peeling because of a facial.
The MUA took a reading on my cheek, forehead and neck. However, it still came out pinker than it should have. The only way for it to not come out quite so pink is if I had only let her do it on my neck. She said that she also thought it was picking up on the pink overtones and recommended I come back on a day when my skin wasn't so irritated. I may end up going back on the 16th.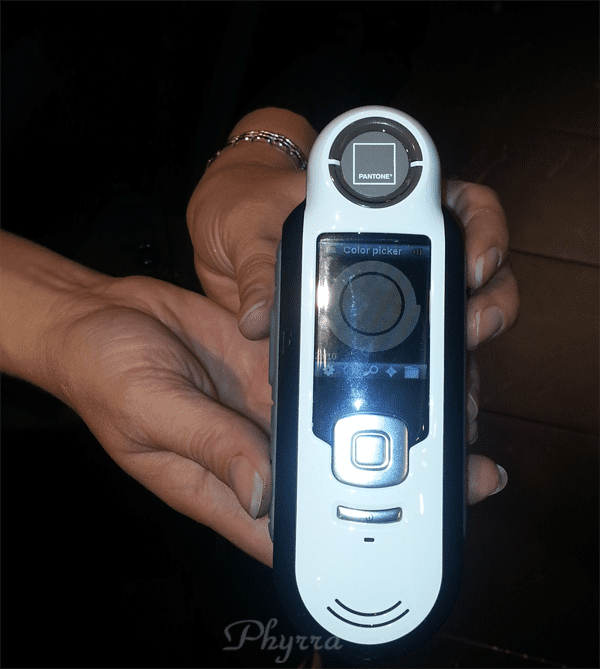 Anyway, the machine determined that I am 1Y01. I actually think it's a touch dark / pink. It came up with several foundation suggestions, which were emailed to me. I also put the number in on the Sephora Website and it came up with additional matches. Some of these match me well, some of these are definitely too pink or too dark, or both.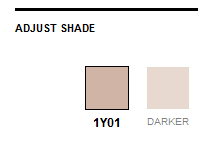 On the Sephora Website, it only gives me the option to adjust 'darker' not to adjust 'warmer' or 'lighter.' I think I need warmer / lighter.
Here are some of the foundations that the Color IQ machine 'matched' me to. They emailed me the list of recommendations.
NARS Siberia (only shows the powder, not Sheer Glow or Sheer Matte, nor does it show the new cream foundation)
Obsessive Compulsive Cosmetics Tinted Moisturizer in Y1 (looks a tad dark, I think Y0 would be a better match).
Cover FX Pressed Mineral Foundation in N10 (looks perfect)
Cover FX Total Cover Cream Foundation in N0 (looks perfect)
Cover FX Pressed Mineral Foundation in P20 (looks a touch too cool)
Kat Von D Lock-It Tattoo Foundation – Light 42 (is a touch cool/ dark, but not bad)
BB Tinted Treatment 12-Hour Primer Broad Spectrum SPF 30 Sunscreen – Fair (matches nicely)
Too Faced Tinted Beauty Balm SPF 20 in Snow Glow (this actually was too dark when I swatched it, but the Air-Buffed BB Cream in Snow Glow is good)
Sunday Riley Creme Radiance Breathable Ageless Foundation in 100 C (looks too cool, I think 100 W would be better).

After researching, I found out that Cover FX is cruelty-free and PETA approved.
Cover FX Pressed Mineral Foundation in N10 is going on my wish list.
Even though my reading came out a bit darker / pinker than I believe I am (due to the PCA Skin Peel), I still think the overall experience was good. I think if you're curious about what your foundation shade is, you should head down to Sephora to get Color IQ Matched. Find a store near you that is participating here. The tool can at least point you in the right direction for a foundation. I don't feel it was wholly accurate for me.
The Meet Your Perfect Foundation Match Event is going on:
August 9, 10, 11
August 16, 17, 18
August 23, 24, 25
12 pm to 6pm
Have you gone to the Sephora to get your Perfect Foundation Match? Will you? Let me know what you think in the comments below!
Last Updated on