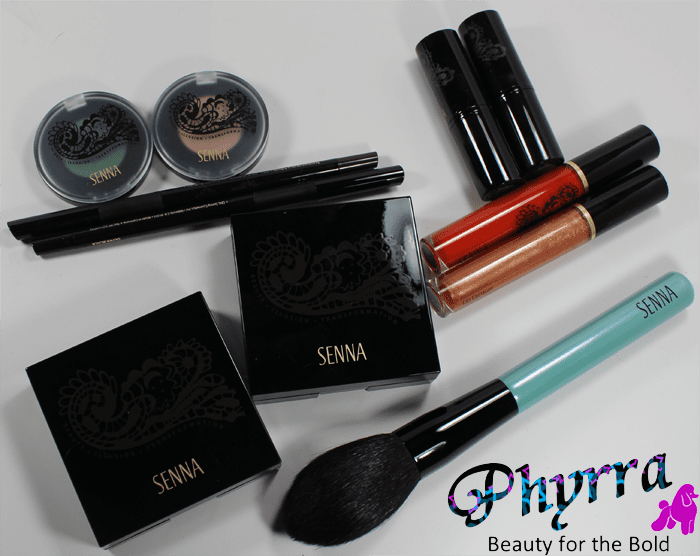 n]
A while back I had the opportunity to try out the Senna Cosmetics Sunglow 2013 Collection. This was my first time trying out a number of Senna products, so I was very excited about it! (Previously I've only tried Senna Cosmetics because of a Glossy Box.) This is an 11 piece collection that has 2 bronzer highlighter duos, an ultra soft bronzer / blush brush, 2 glosses, 2 lipsticks, 2 eyeshadows and 2 liners. The collection has bronzes, golds, rose gold and green. This is really a quickie review, and I apologize for that! I'm trying hard to catch up on everything I have in my review bin.
Pr sample.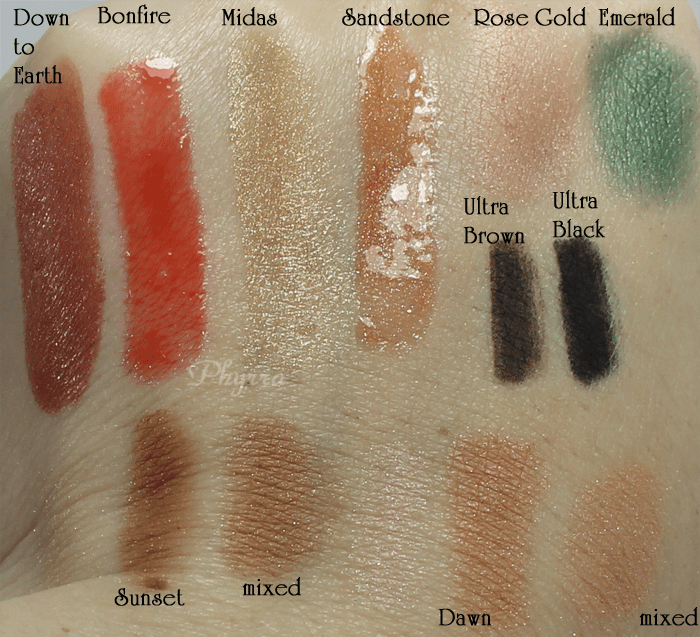 Eyeshadows ($18 each)
Rose Gold is a golden pink. It's not pigmented enough for my taste, though the texture is silky. I can see people who are afraid of bright colors loving it.
Emerald is a jewel tone green. It's also silky and easy to work with.
Rose Gold is a pretty all year round eye brightening shade. Emerald is a great way to wear the Pantone color of the year. Both of these shades were swatched on bare skin with no primer.
Lip Lacquer ($20 each)
Sunstone is a beautiful golden amber gloss.
Bonfire is an intense coral orange gloss.
Coral is really in this upcoming Fall. I can see both of these shades easily transitioning from Summer to Fall. These are sticky glosses. However, I love taking a shade like Sunstone and layering it on top of a red lipstick for a Fall feel.
Lipsticks ($20 each)
Midas is a sparkling gold metallic. I really like this shade for Fall and Winter, more so than Summer.
Down to Earth is described as a warm golden chocolate but it has reddish tones to me. It's not a flattering shade for me to wear but it might work better on deeper skintones.
Eyeliners ($20 each)
Ultra Black – black matte
Ultra Brown – dark brown matte
These were both very long wearing on my hand and required my Paula's Choice makeup remover to take them off. Once they set they didn't want to budge!
Powder Point 33 Brush ($38)
This is an ultra soft, gorgeous brush that makes it easy to apply bronzer or highlighter. I haven't experienced any shedding with this brush. It's not scratchy. It's very soft and the pointed head shape makes it easier to contour.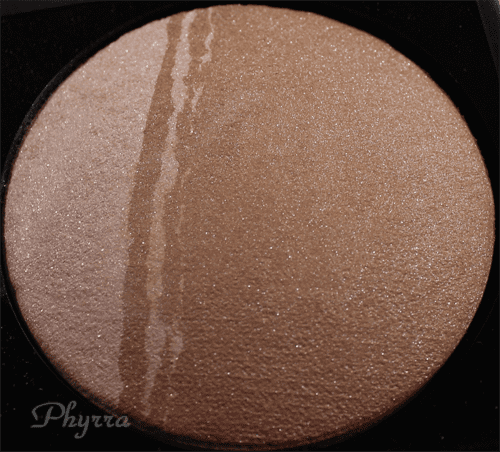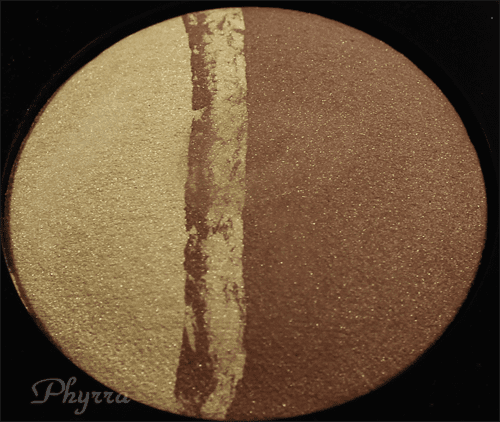 Bronzer / Highlighter Duos ($42)
Dawn is a bronze and seashell pink highlighter. It's perfect on my complexion.
Sunset is a bronze and golden highlighter. It's deeper in tone but still workable on light complexions if you use a light hand.
In my swatches above I  show the highlighter shade on the left, the bronzer in the middle, and the two colors swirled on the right.
Overall, my favorites from this collection are the bronzer / highlighter duos, the powder point 33 brush, the gold lipstick and gold gloss. I believe all products are still available at Senna's website. I'm definitely lemming over Film Noir and Virtual Lip Lacqurs, Lexicon, Destiny and Adonis eyeshadows.
Have you tried Senna Cosmetics? If so, what are your favorite products?