My Rosacea and IPL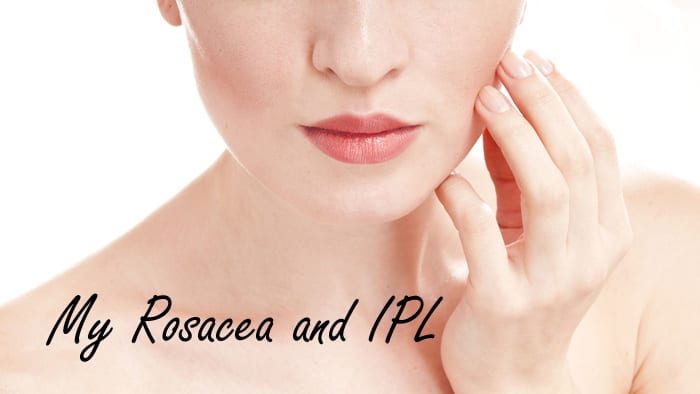 Feel free to skip this. In this video I am discussing my rosacea, my medications that I'm currently on, and how I'm investigating IPL as a treatment option for my rosacea. In this video, my rosacea is flaring particularly bad, so you can see how it makes me looks sunburnt. This is why I match my foundation to my neck and chest and NEVER my face.
My Rosacea and IPL Video

If you enjoyed this video, please give it a thumbs up and subscribe.
If you need tips on how to handle rosacea, check out my Best Ways to Survive Rosacea. If you want to learn how I was initially diagnosed with rosacea, see this post.
Right now I'm using my Metrogel Cream in the morning and in the evening. I'm taking my Oracea in the morning. Next week I can try the Mirvaso.
If I decide to do IPL, I'm going to see if I can vlog the experience to share with you. Since it's a medical procedure, I'll likely have Ray or Dave with me, as I don't deal well with procedures.
Have any of you tried IPL – for any reason? What did you think of the experience? Everything I've read about IPL says that it's not painful, just mildly uncomfortable. Some people say to take Xanax beforehand, and others say to make sure to get a numbing gel.
Last Updated on