Ringly Smart Ring Review
Today I'm sharing my Ringly Smart Ring review with you. Quite a while ago Ringly sent me their Dive Bar Smart Ring and I fell in love with it. I've talked about Ringly in my Facebook Lives and I've mentioned it before on the blog, too. The Ringly is a smart ring or smart bracelet that is arguably one of the best wearable tech options for women (and stylish men!) currently available. It lets you synch with apps on your phone, such as WhatsApp or Telegram.
Do you want to avoid spam calls? Do you want to know when only specific people call or text you? Do you hate ugly smart watches? Then you need Ringly.
Where to Buy
Ringly, Amazon, ShopBop
Price
$165 (save 10% if you use the code PHYRRA10)
Ringly Smart Ring – Dive Bar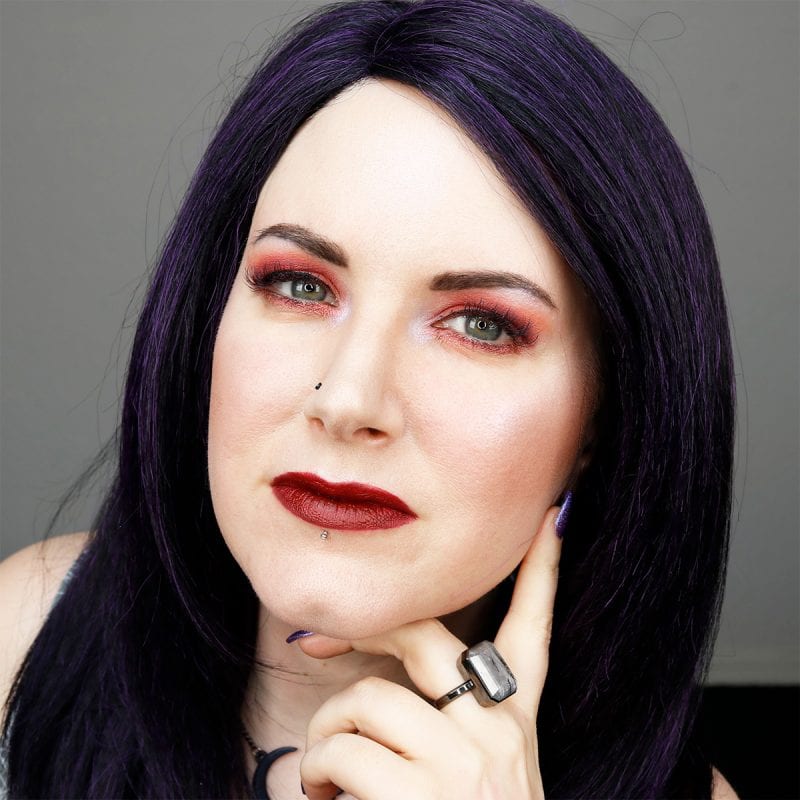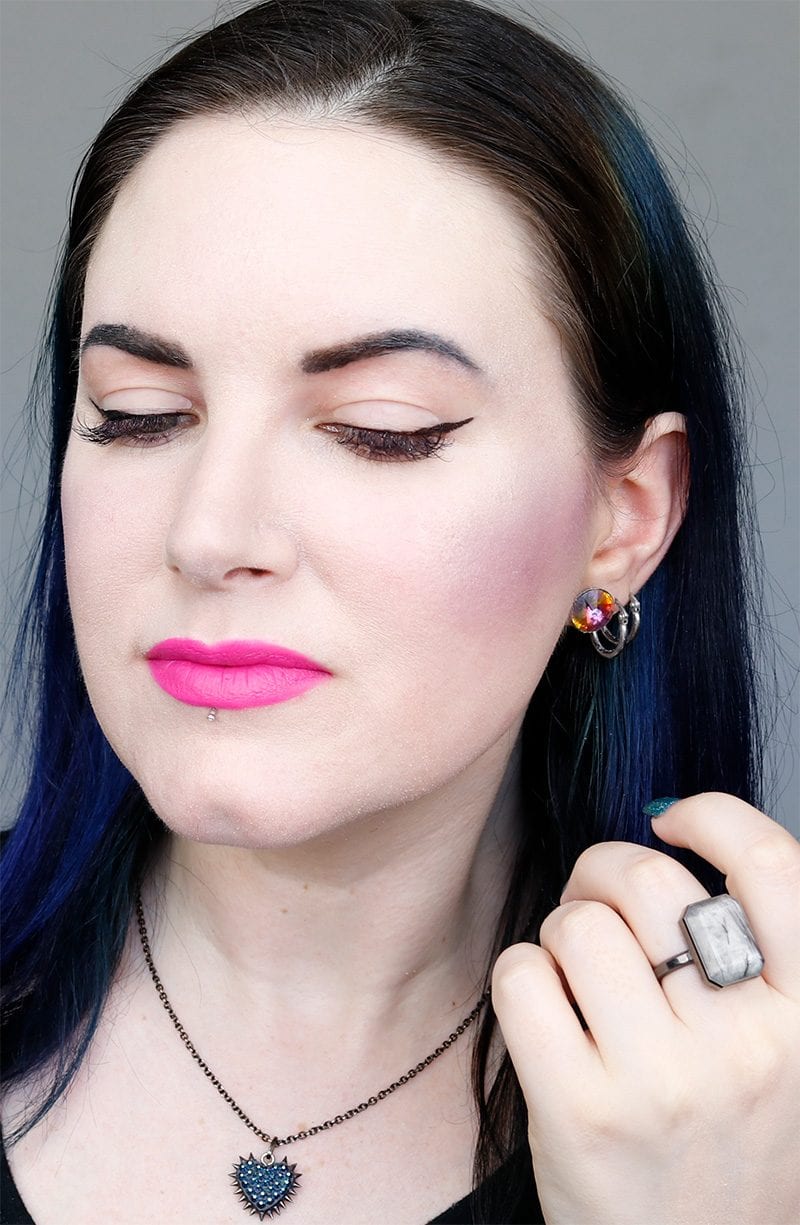 Me wearing the Ringly Smart Ring.
What I'm Wearing in this Video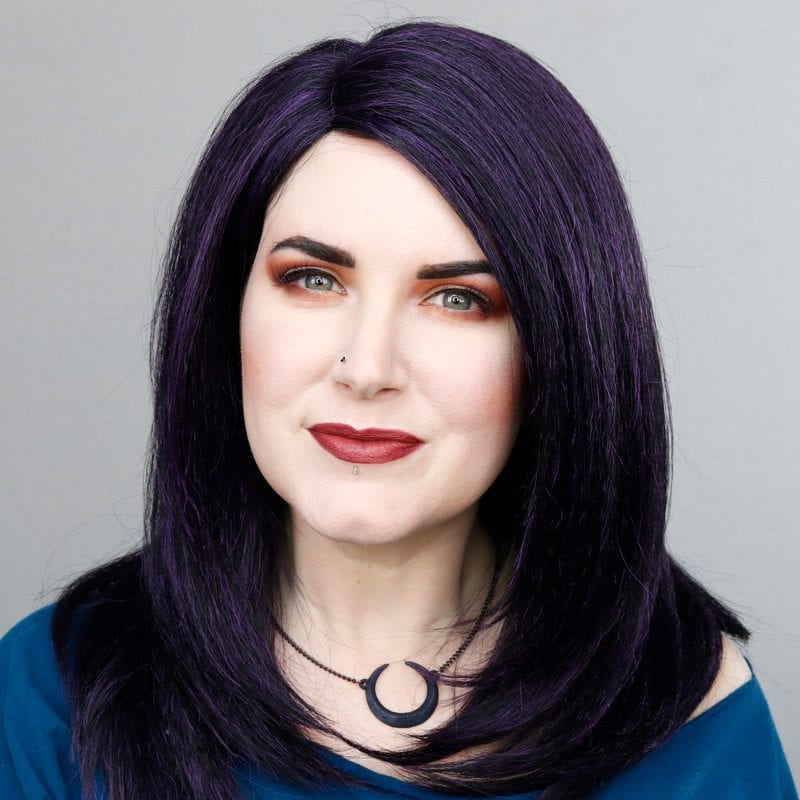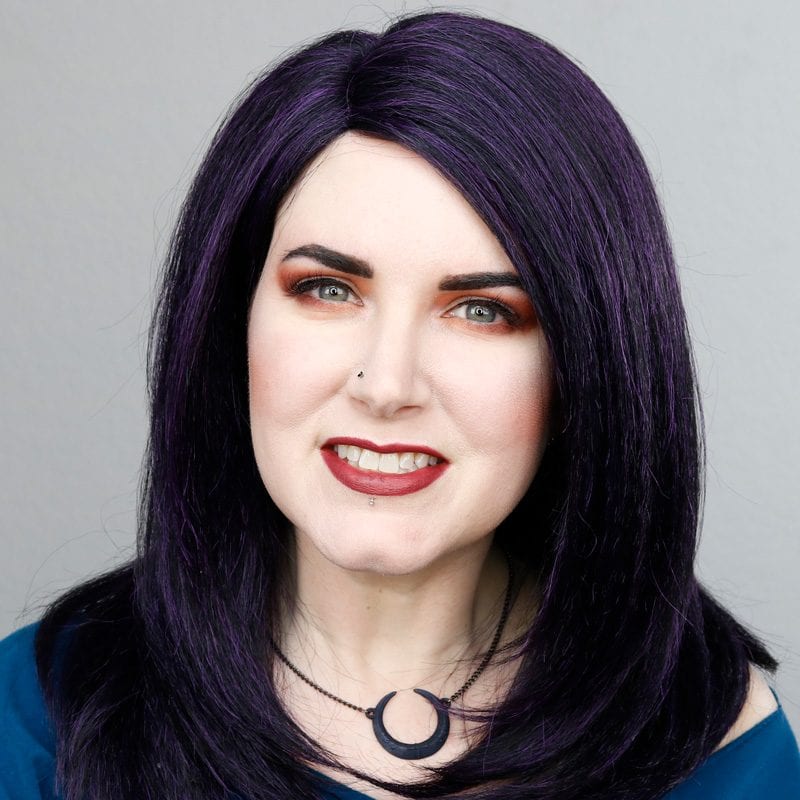 Fashion
Ringly Dive Bar Ring
Bellabeat Urban Leaf
Rogue & Wolf Eclipse Necklace
Purple & Black Wig
Eyes
Contours RX 6mm corrective strips
Kat Von D Eyeshadow Primer in Fair
Kat Von D Lolita (LE, discontinued, try Succubus from the Shade + Light palette) – crease and lower lid
Kat Von D Ludwin – inner lower lid and inner crease
Kat Von D Velvet  (LE, discontinued, try the Plum quad) – outer v
Kat Von D Pink Opal – highlight
Kat Von D Tattoo Liner – upper lash line
Wunderbrow in Jet Black
Face
Kat Von D Lock-It Powder in Light 42
Kat Von D Lolita (Le discontinued, try UD Fetish + Video) – blush
Milani Rosa Romantica – blush
Kat Von D Pink Opal – highlight
Milani Make It Dewy Spray
Lips
Urban Decay Hex lip pencil
Kat Von D Lolita lipstick
Ringly Smart Ring Review Video
Not ever having to deal with another spam call again is priceless for me! And yes, my number is on the Do Not Call registry, but I still get a ton of annoying spam calls each week. And the worst are the ones that call at 8am!
I hope you found my Ringly smart ring review video helpful! What do you think of the latest addition to my family?
If you want a Ringly of your own, you can purchase it from Ringly's website. Use the code PHYRRA10 for 10% off. (neither the link to Ringly's site nor this code are affiliate links.)