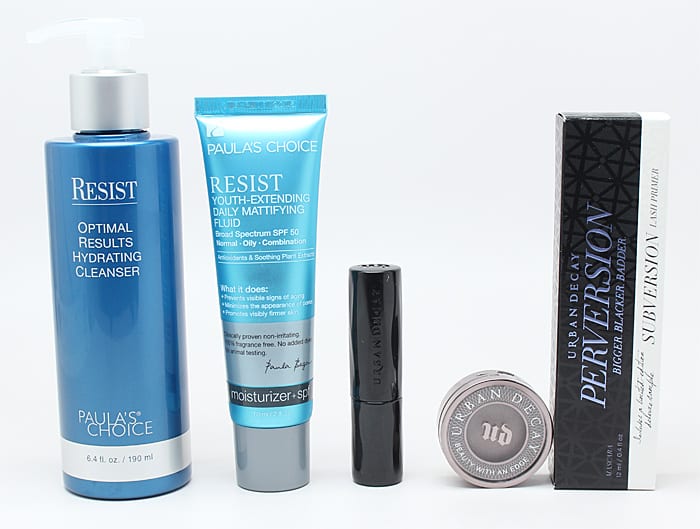 I know people always love to see when bloggers repurchase products, so I wanted to share some of my recent cruetly free beauty buys with you. They're mostly from two of my all time favorite brands – Urban Decay and Paula's Choice, plus a few from other brands I like.
Recent Cruelty Free Beauty Buys
Urban Decay Perversion Mascara plus Subversion Primer Duo
I love the Perversion Mascara and I feel like it gives me the best results of all the mascaras that I've tried, so I wanted to get another tube. Getting the primer was a nice bonus! Now if all of my eyelash extensions would just hurry up and fall out. I hate that I can't really curl my lashes because I still have some of the extensions in. At least I can wear mascara!

Urban Decay Matte Lipstick in Backtalk
This matte mauve nude pink is an exclusive to UD's website. I wanted it because it's supposed to be a dupe for Kat Von D Lovecraft and NARS Vanessa. Since I love the UD Matte formula, I knew I would love this shade. See my review of the matte lipsticks.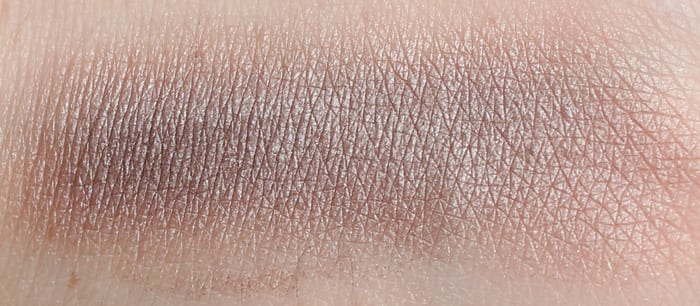 Urban Decay Eyeshadow in Bust (vegan)
I bought Bust (not to be confused with Busted), which is a pale sable brown. It has a satiny finish and it's supposed to be a great crease shade for pale skin. To me, this color is a cool brown with silvery grey tones.
Paula's Choice Anti-Aging Moisturizer SPF 50 (vegan)
I love that Paula's Choice makes an SPF 50 moisturizer so it's been my go-to. Now that it's slightly cooler, I have to use a serum beneath it or suffer the wrath of dry skin. (Here's my Refer-A-Friend Link for Paula's Choice if you want to use it.)
Paula's Choice Resist Hydrating Cleanser (vegan)
This is a very nice moisturizing cleanser. It doesn't make my skin feel stripped or dry after using it.
Fake Bake Mistifier Oil-Free Moisturizer
I just bought another two bottles of this spray moisturizer so that I now have one in every bathroom in my home. No matter if I take a shower or bath, I can then spray this on to lock in the moisture.
Too Faced Shadow Insurance
This is my all time favorite, holy grail eyeshadow primer. I picked up more because, well, I never want to run out.
Nyx Green Tea Blotting Paper
This is my favorite blotting paper and I always carry some in my makeup bag.
What have you recently ran out of and needed to repurchase? 
Last Updated on