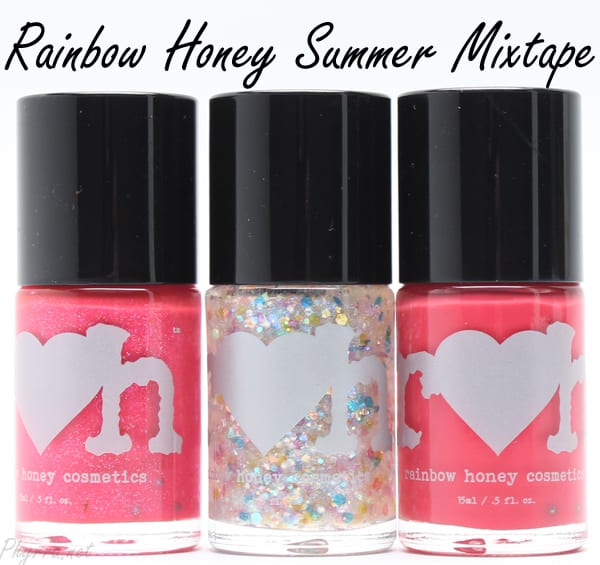 Today I'm happy to show you 3 colors from the upcoming Rainbow Honey Summer Mixtape Collection. Summer Mixtape is made up of 12 new crèmes, shimmers, and glitters. It launches on July 18, 2014.
PR sample.
Rainbow Honey Summer Mixtape
Rainbow Honey is cruelty free and vegan.
Price
$10 each
Availability
Rainbow Honey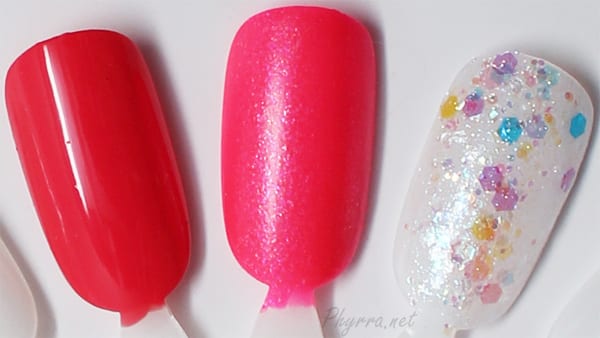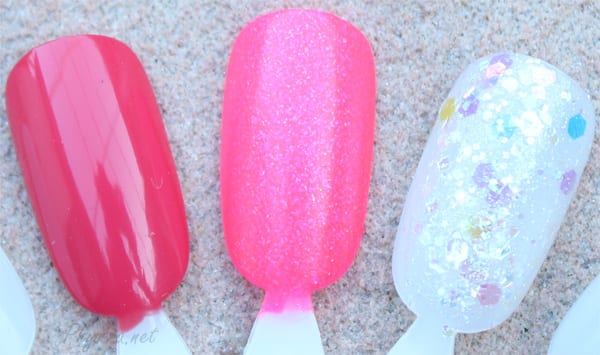 Side A
I Wanna Get Better – I didn't know I was lonely 'til I saw this peachy crelly full of bright and neon glitters
Work It Out – I know we debate it, but this coral is the perfect summer staple
Stolen Dance – We shouldn't talk about it, but this pale kiwi green will entice you with its gold and violet shimmer
Best Friend – Sometimes it feels like I only dream in black and white…and in neon glitter!
Elevate – Time to pick up this Ibiza-meets-New-Wave blend of glitters and celebrate!
One Minute More – The sun will definitely shine on your nails with this sparkling lemon yellow
Side B
Waves – At least we made some waves with this sparkling, glass-flecked turquoise
Shark Attack – This glittery blue jelly is full of shark fins and that's just what I believe in!
Night Sky – Let this mix of stars, moons, and shimmery glitters be the fire in your eyes
Lanterns – Light your way with this luminescent blend of iridescent and translucent glitters
Fall In Love – Fall into this cool toned crimson red jelly with sparks of blue iridescence
Control – Nothing stays around too long, so wear this hot shimmering fuchsia while the days are still long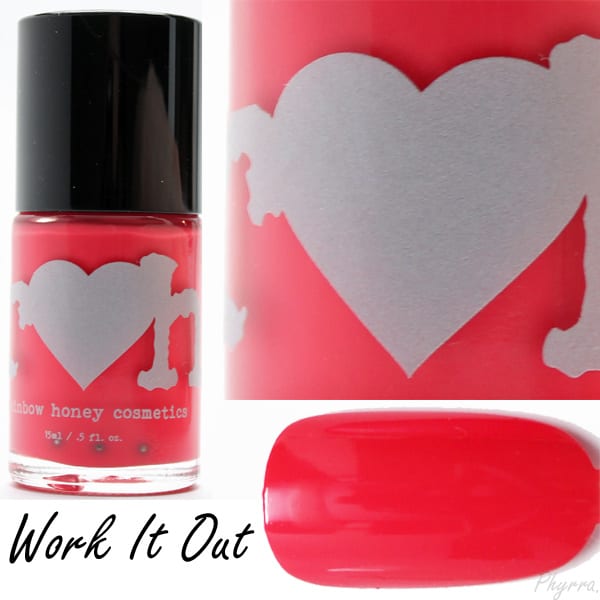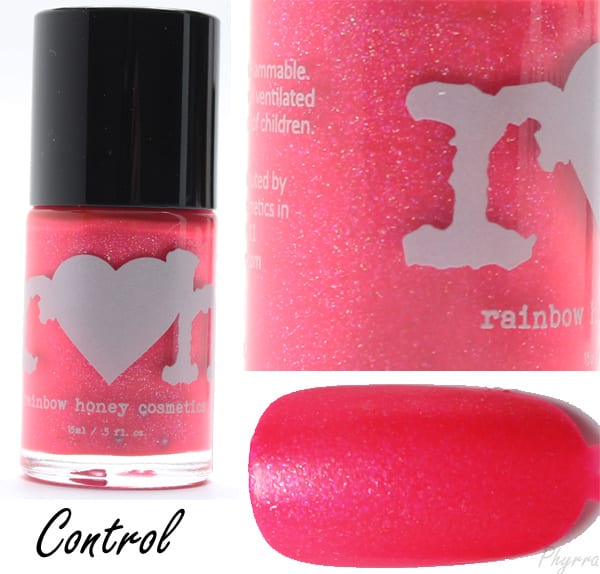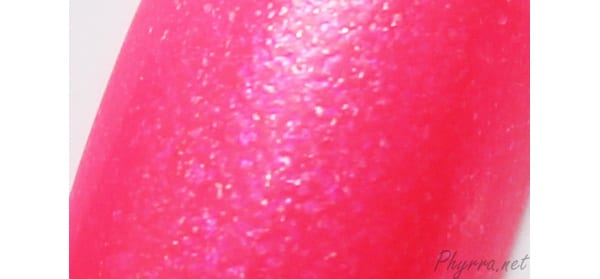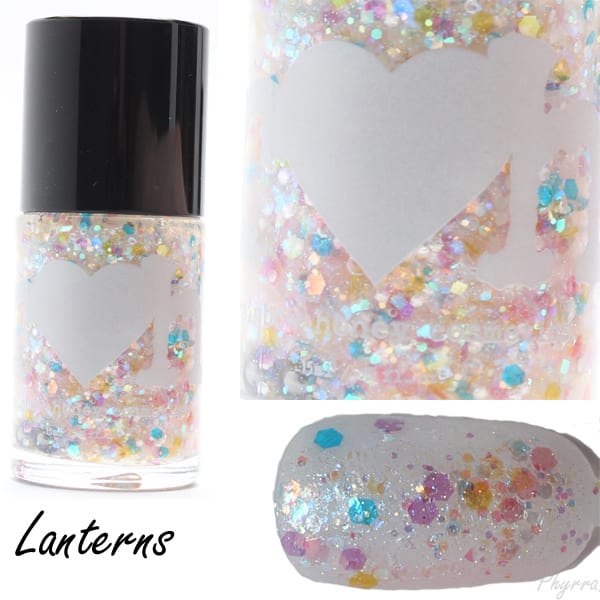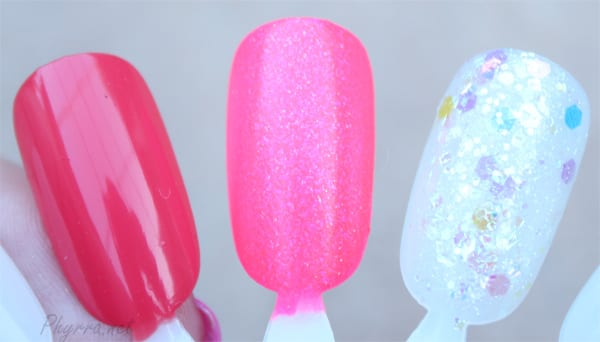 Rainbow Honey has generously provided us with a coupon code to celebrate the collection launch! Use the code MIXTAPE20 to take 20% off your next purchase at Rainbow Honey. This coupon code expires on August 31, 2014.
What do you think of these three shades from the upcoming Summer Mixtape Collection? Did you ever make a mixtape or cd?