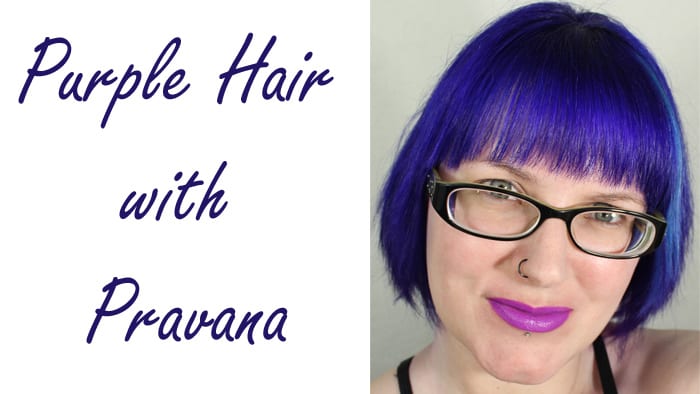 I wanted to talk to you about my new purple hair with Pravana. As much as I love Manic Panic, I was tired of dealing with the shades bleeding whenever I would wash my hair. And I was sick to death of waiting for Special Effects to get in stock. So I decided I would go back to using Pravana dyes. I haven't used them in a few years, but I'm happy to be trying them out again.
Purple Hair with Pravana

If you like this video please subscribe and share!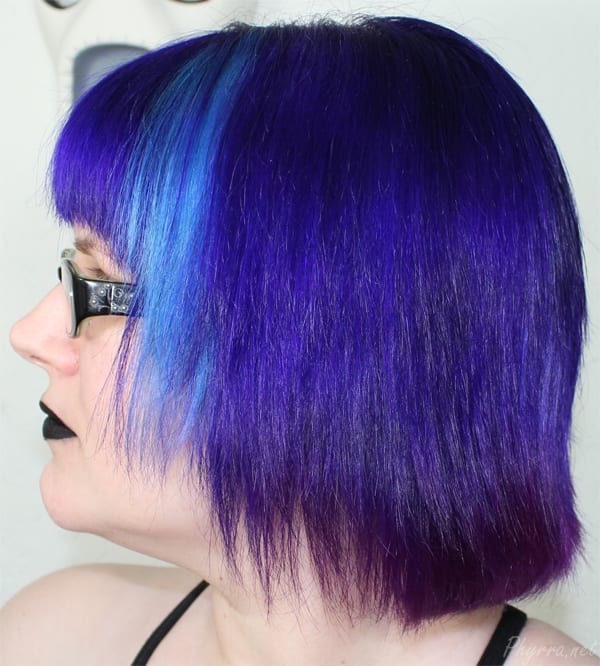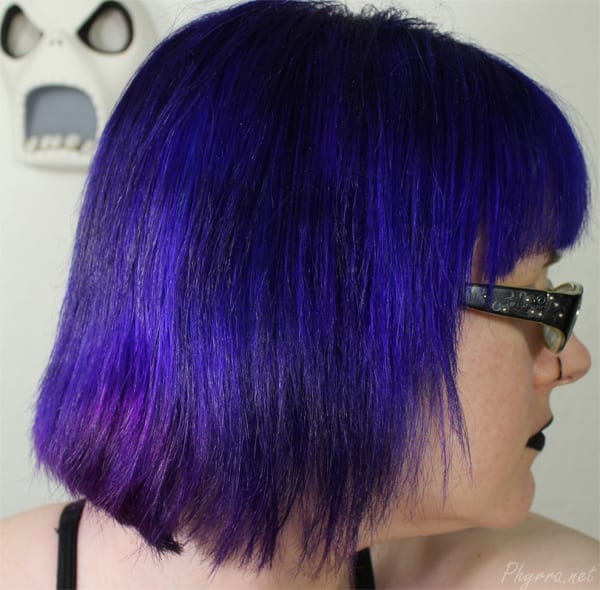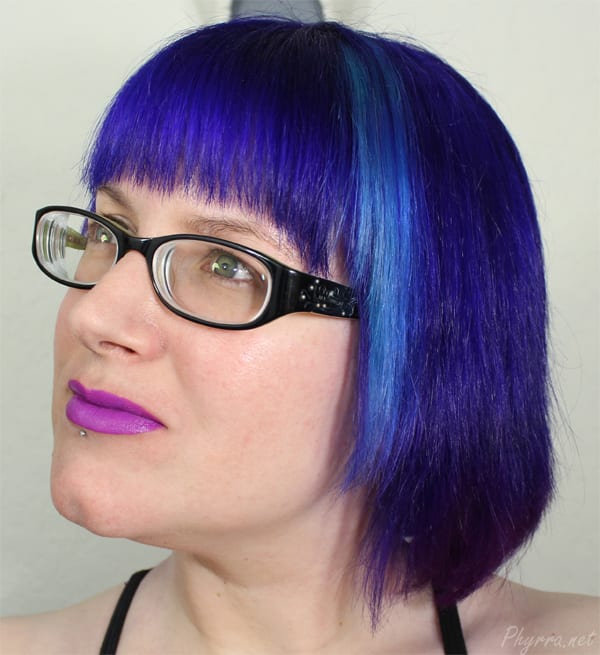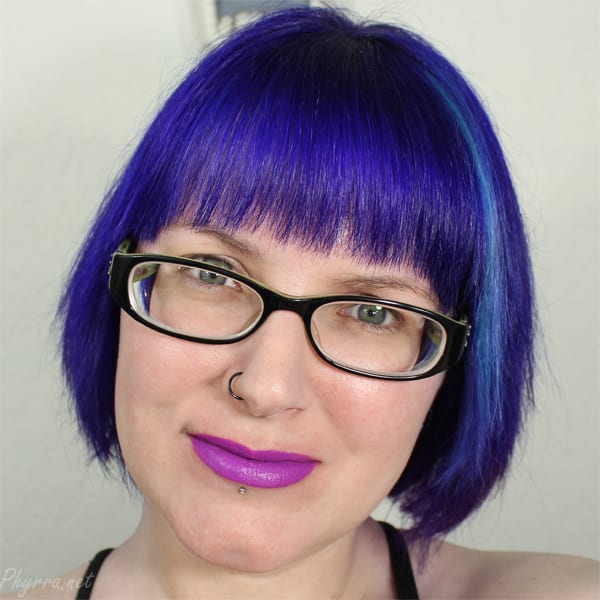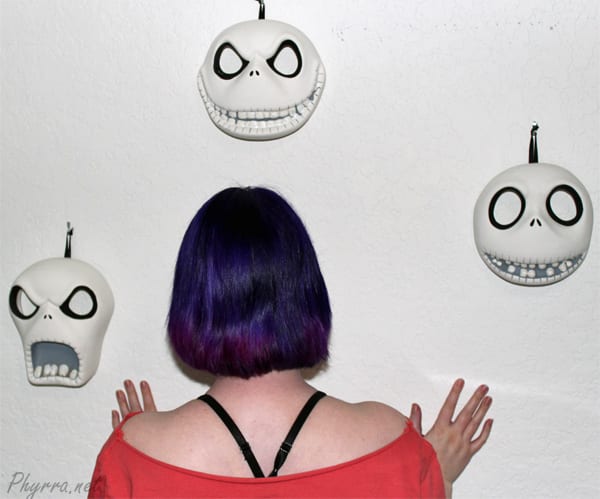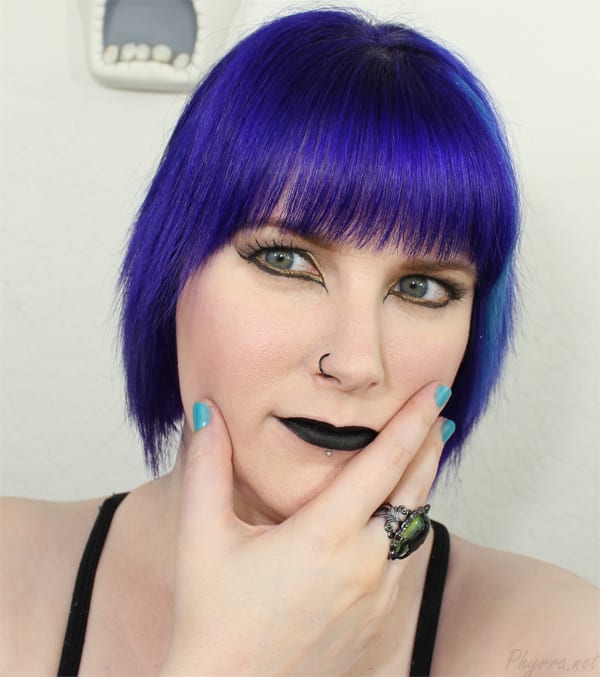 Turquoise Streak
For my turquoise streak, I put about 80% Cocoa Pink Argan Oil Conditioner into a bowl, then mixed in a tiny dollop of Pravana Green (which is really a dark teal) and a tiny bit of Special Effects Blue Haired Freak to try and turn the color from teal green to teal blue. Once it was mixed up in the bowl it looked like the China Glaze Wait n' Sea Nail Polish in hue.
Vivid Violet Base
I mixed 50% Cocoa Pink Argan Oil Conditioner with 50% Vivid Violet. This color is intensely pigmented and I would not recommend using it straight. However, diluted with conditioner, it's gorgeous. It's soo bright. Additionally, when I was washing this color out, it rinsed out quickly, unlike some colors that take me 30 minutes to rinse out.
Wild Orchid Tips
I used Wild Orchid straight out of the tube on the tips of my hair. I had my friend Lea help me blend where Wild Orchid and Vivid Violet met with a comb. We basically combed that line to make the transition smoother.
I wish my layers were longer, but otherwise I love the colors.
I'm loving the dark purple, especially with dark lips.
I bought my Wild Orchid and Vivid Violet Pravana from here.
I bought my Green (which truly is teal, not green) from Amazon.
What do you think of my new hair? Did you like seeing a hair video? Let me know!
Last Updated on