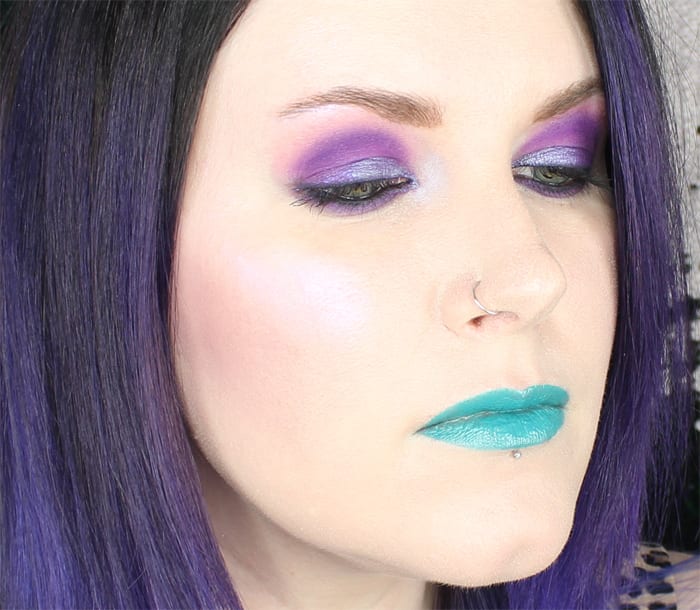 Happy Teal Thursday! Today I've got a purple duohrome dome shape makeup tutorial for hooded eyes to share with you. I redid my makeup three times (3 different look / shapes) before I was happy with it. It was a frustrating makeup day. Hopefully you'll love this gorgeous purple though! This is a hooded eye dome shape, but you can apply the dome color to the crease if you don't have hooded eyes and it will work for you.
This post contains a mix of press samples and products purchased by me.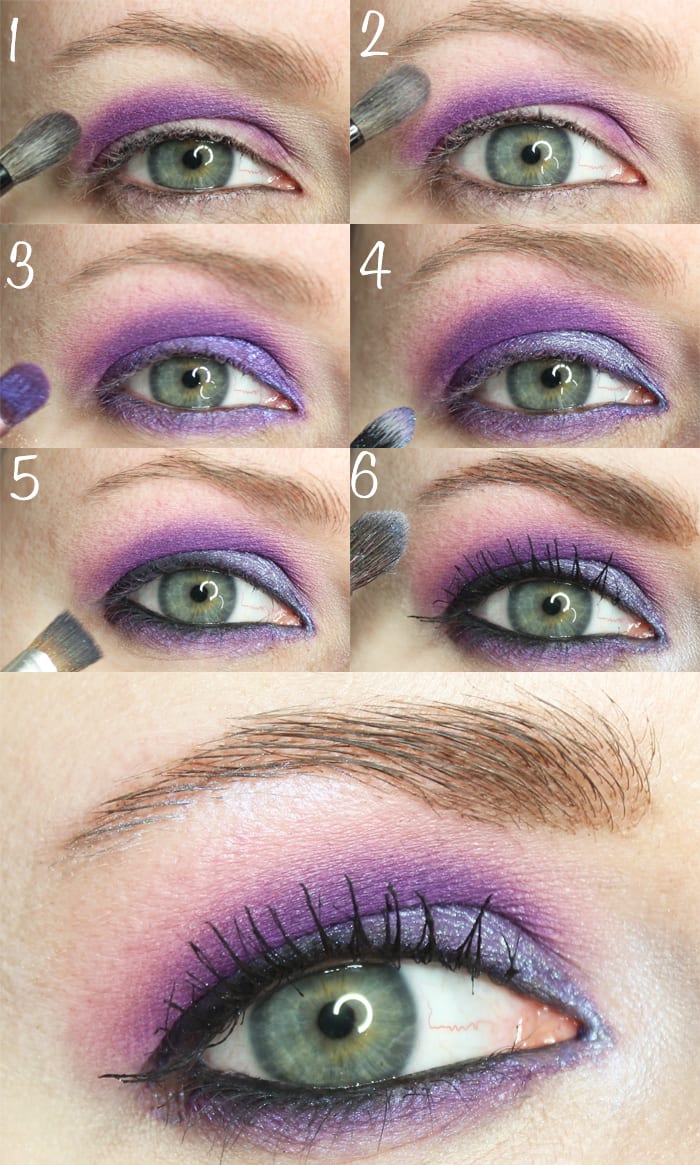 Purple Duochrome Dome Shape Makeup Tutorial
1. Apply Urban Decay Walk of Shame as the base shade to the browbone and hood. Blend Sugarpill Poison Plum in a dome shape on the hood, bringing it down to the corner of the inner lid and outer lid.
2. Blend out the edges of Poison Plum with Makeup Geek Sorbet.
3. With a damp brush, apply Aromaleigh Alternating Current on the lid and lower lid.
4. With a damp brush, add Aromaleigh Carina to the inner 3/4 of the lid.
5. Line the upper and lower waterline with Urban Decay Waterline Pencil in Legend. Smudge Urban Decay Prank into the upper and lower lash line, slightly thickening at the outer half of the upper lash line.
6. Highlight at the inner corner and under the brows. Add mascara.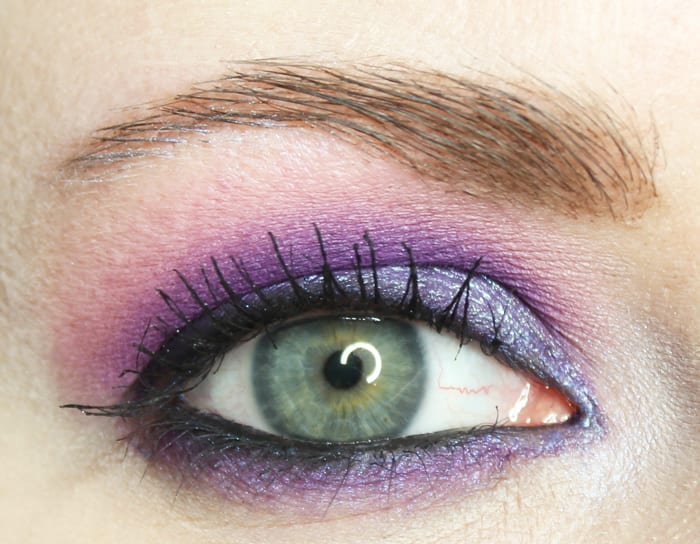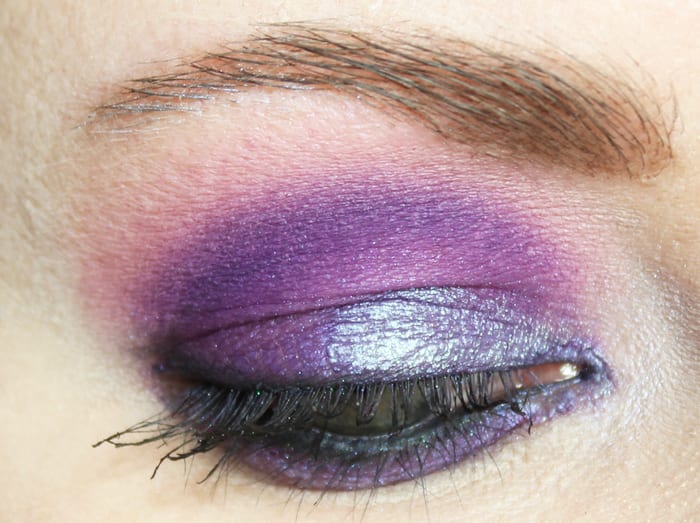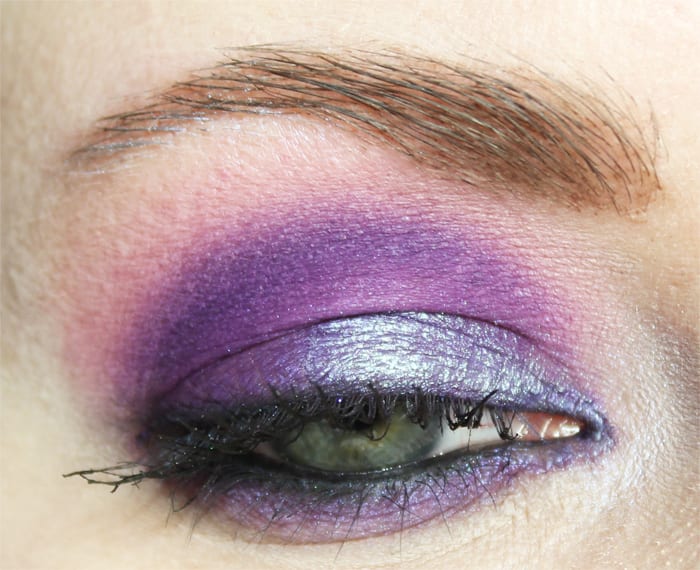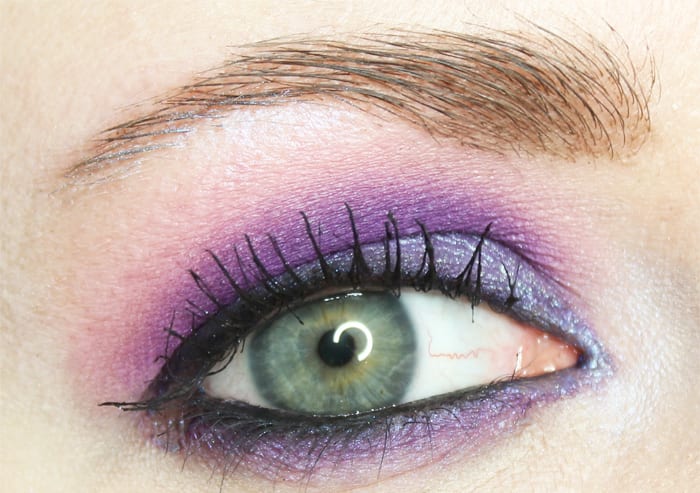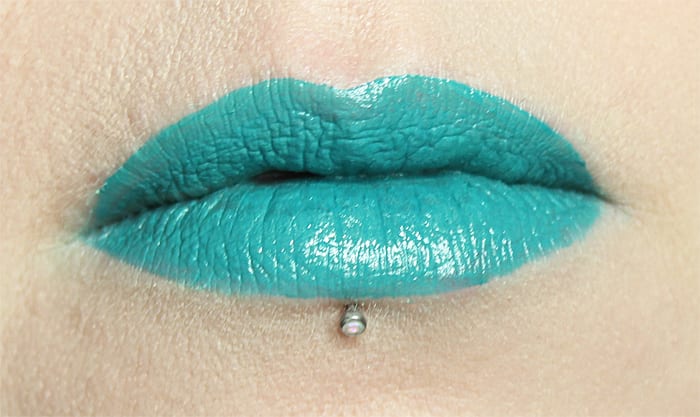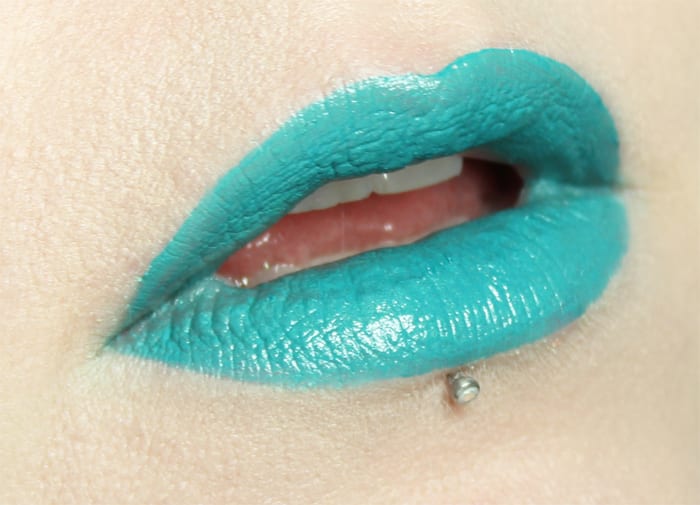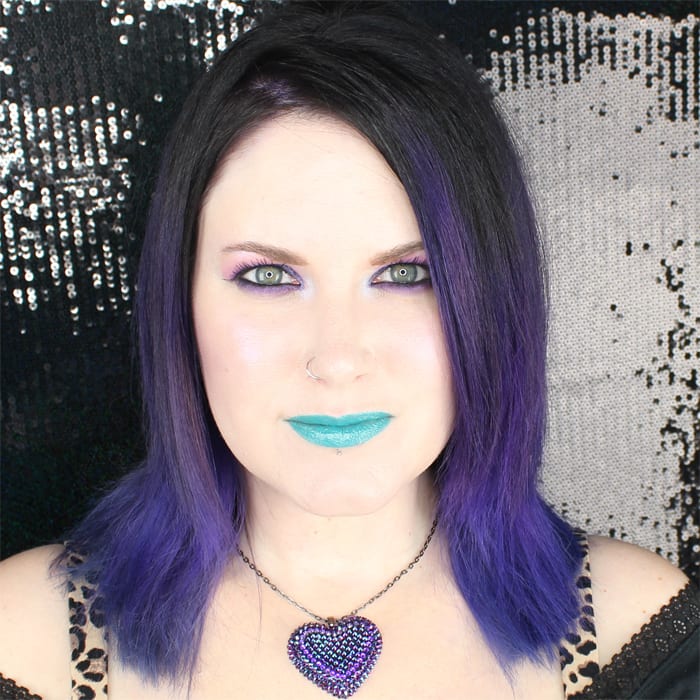 My camera settings were slightly off for the teal pictures. These were the best of the bunch and they're not great. I had to adjust my settings.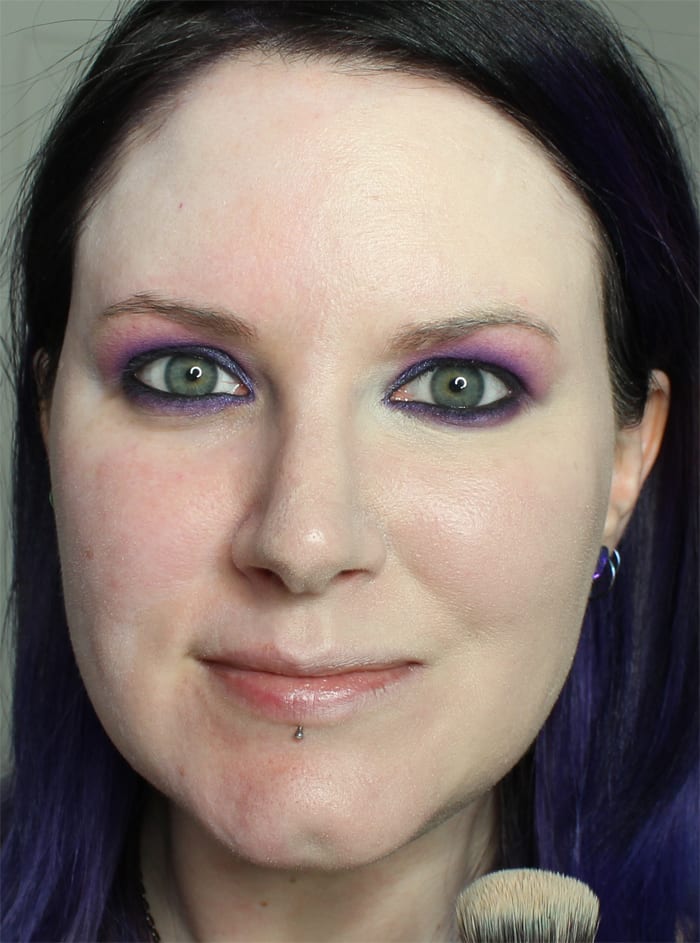 This is Too Faced Born This Way foundation in Snow half on the right side of  my face in the photo.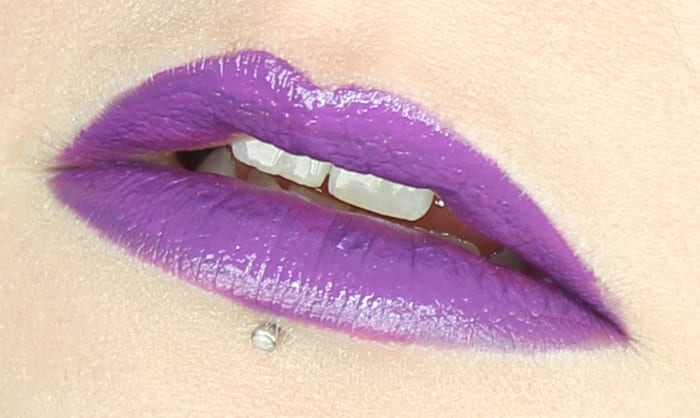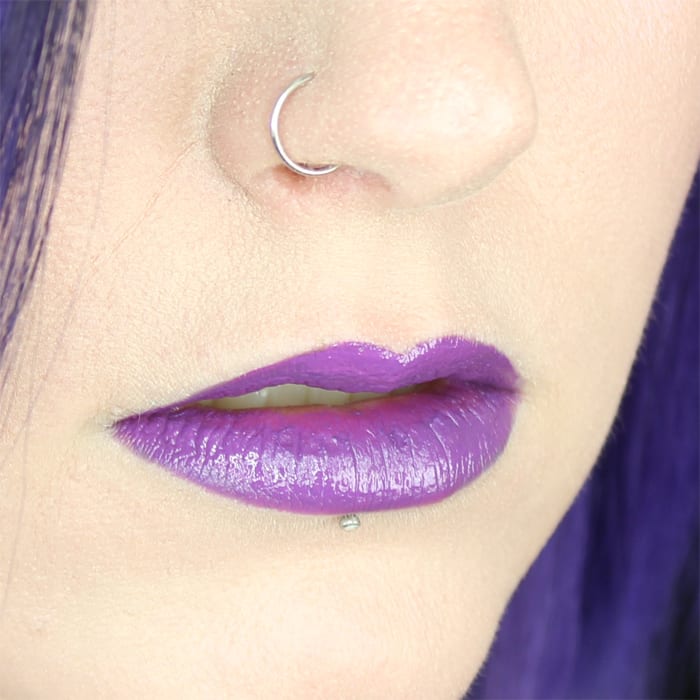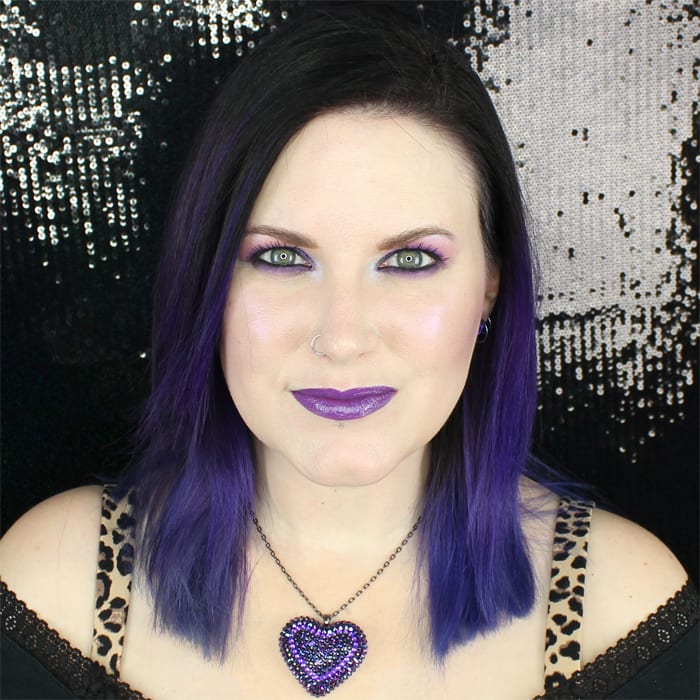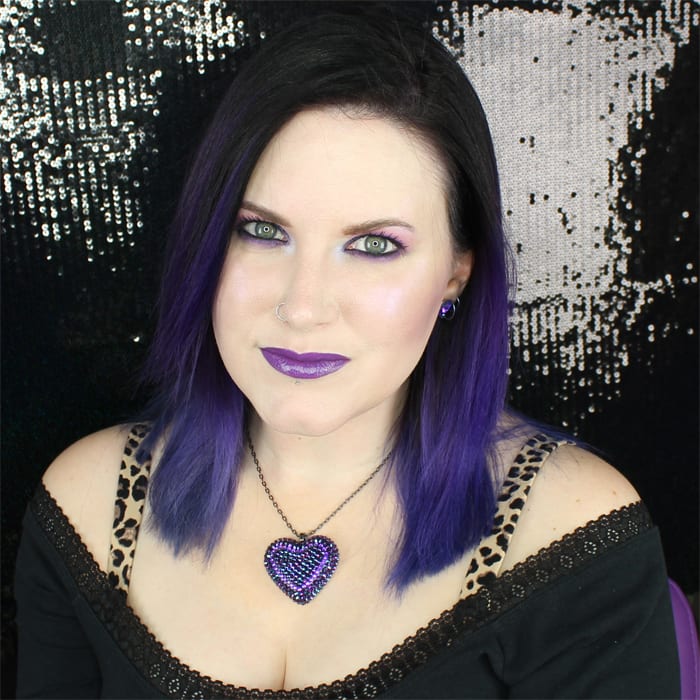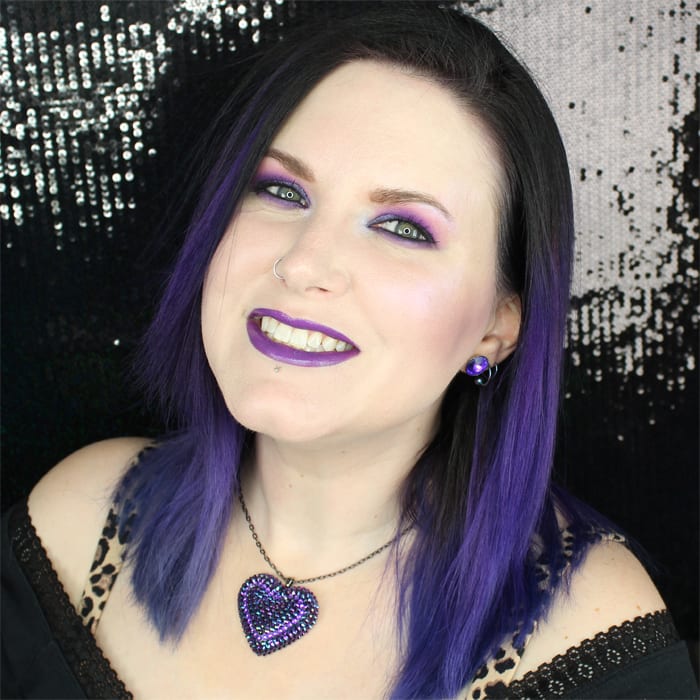 Necklace
Bunny Paige Classic Pavèd Heart Necklace in Intergalactic
Eyes
UD Walk of Shame (Naked Basics Palette) – base
Sugarpill Poison Plum – hood
Makeup Geek Sorbet – to blend out edges
Aromaleigh Alternating Current (damp with elf studio makeup mist & set) – lid and lower lid
Aromaleigh Carina (damp with elf studio makeup mist & set) – inner lid
UD Prank (Spectrum Palette) – upper and lower lash line
UD Waterline Legend  – lower waterline
NARS Black Valley – upper water line
Wet n Wild Mega Plump Waterproof Mascara
UD Perversion Mascara
UD Aura (blue) – highlight
Glossier Boy Brow in Brown
Face
Hourglass Veil Mineral Primer
Too Faced Born this Way foundation in Snow
Urban Decay Afterglow Blush in Rapture
Aromaleigh Amphisbaena – contour
Looxi Beauty Ever After – highlight
Lips
Sweetpea and Fay liquid lipstick in Teal Me Up
Lips 2
MAC Grape pencil (purchased when MAC was cruelty free. I desperately need OCC to make this color in a pencil!)
Sweetpea and Fay liquid lipstick in Cordelia
You can tell that I used a too dark concealer on my chest. Doh! Grabbed the wrong one.
I really need Glossier Boy Brow in Black to be in stock! I love the formula on Brown but I hate the color on me. However, I like that I can do my brows quick and easy with Boy Brow. No 20 minute brow routine here!
I love how Sweetpea & Faye liquid lipsticks smell. It reminds me of cake batter. Teal Me Up is pretty, but I hated every single photo I took of myself wearing it. I absolutely LOVE how Cordelia looks on me though. I think Cordelia is an absolutely stunning purple.
Yes, I'm still loving my Bunny Paige Intergalactic necklace. It's so sparkly. The colors match my hair beautifully.
I really like how Aromaleigh's Alternating Current looks wet, but Carina is even more stunning. Together they really make a beautiful duochrome lid combination. When I was looking through my makeup collection for a dark blue to smudge through the roots of my lashes, the only color that works was Urban Decay Prank. I really love the way it looks along the lash line. I do wish that the teal sparks in it were more visible, but it's a great color.
I'm spending tonight with friends.
What are your plans for New Years Eve?