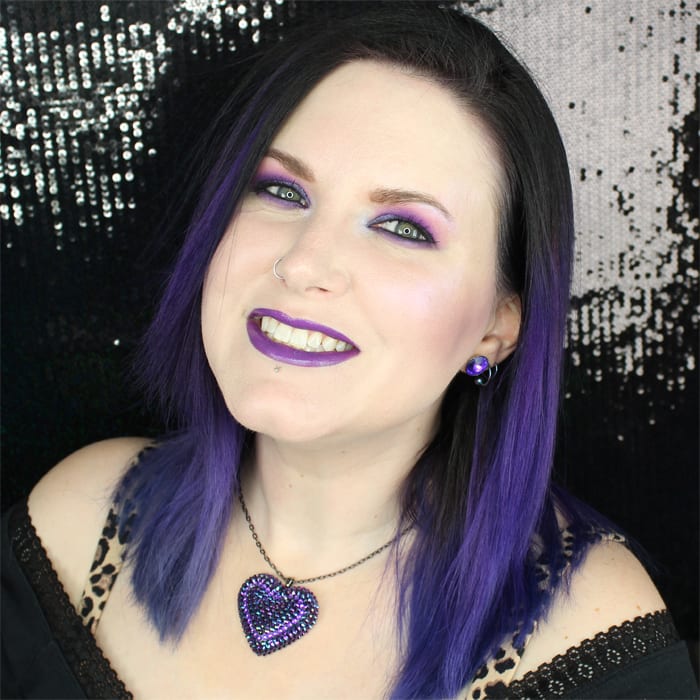 I wanted to share my December empties with you. I rarely do posts like this because I normally just forget and toss the packaging, but I made an effort to remember to save them this month!
December Empties

If you like this video please subscribe!
Products mentioned in video
Too Faced Shadow Insurance Eyeshadow Primer
Fake Bake Oil-Free Mistifier Spray Lotion
oVertone Go Deep Hair Mask (v)
Cocoa Pink Shampink Shampoo (v)
Paula's Choice Hydrating Cleanser (v)
Embryolisse Lait-Creme Concentrate
La Mav Rumex Brightening Day Cream (won in giveaway)
Bite Beauty Agave Lip Mask Champagne
Mineral Fusion SPF 15 Brightening Moisturizer (v)
Queen Bee Apothecary Whipped Soap (v)
Alba Botanica Jasmine Night Cream
(Press Sample) Palmetto Derma Collagen Booster Serum (v)
Embryolisse Micellar Water
I finished a ton of skincare products that had been lingering this month!
I completely derped with my backdrop when I hung it up. Phaedra kept distracting me, wanting me to play with her. I redid  my makeup 3 times (kept screwing up my eyeshadow) until I was happy with it, so by the time I finished I was determined to try recording a new video with my new camera (the Canon G7X). I've come to the conclusion that the camera is awesome, it desperately needs a mic. Once again, Cyberlink PowerDirector 13 failed me because the sound for the video was fine in that program but once uploaded to Youtube it sounded like crap, lots of white noise. I need to just learn Adobe Premiere and be done with Cyberlink. It feels like such a second rate product at this point.
What beauty products have you finished this month? What will you be repurchasing?