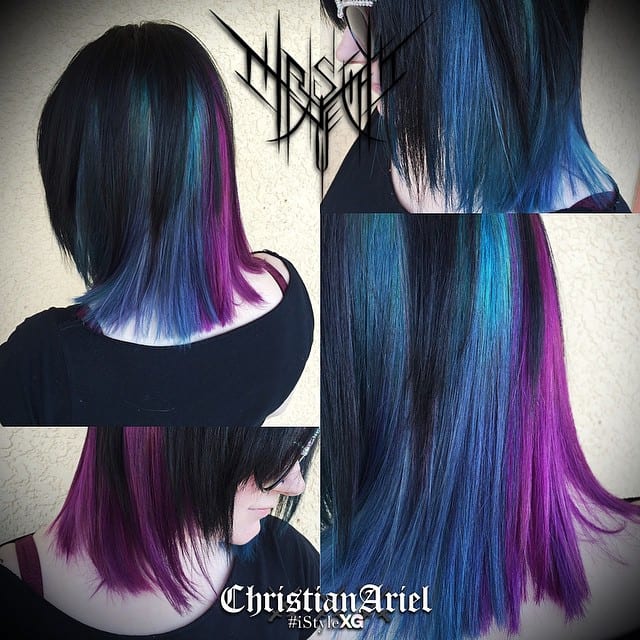 Happy Teal Thursday! So on March 18, I went to see Christian to get my hair colored into a purple and teal blue hair split. I've never done a straight split like this before. I'd seen him February 26 to get a trim, before my PRK surgery. That was the first time after my surgery that I could get my hair colored because I finally felt well enough to leave my home.
Purple and Teal Blue Hair
While we used Pravana dyes last time, this time Christian used a mix of Joico and Kenra dyes. This is the first time that I've ever had them used on my hair. So far the color is holding up nicely. I really hope to try Arctic Fox dyes next time! Arctic Fox is a cruelty free and vegan hair dye company that I just recently found on Instagram.
Until recently, I haven't really felt well enough to style it to show off the color. However, I am really happy with how I styled my hair yesterday and took pictures so I wanted to share.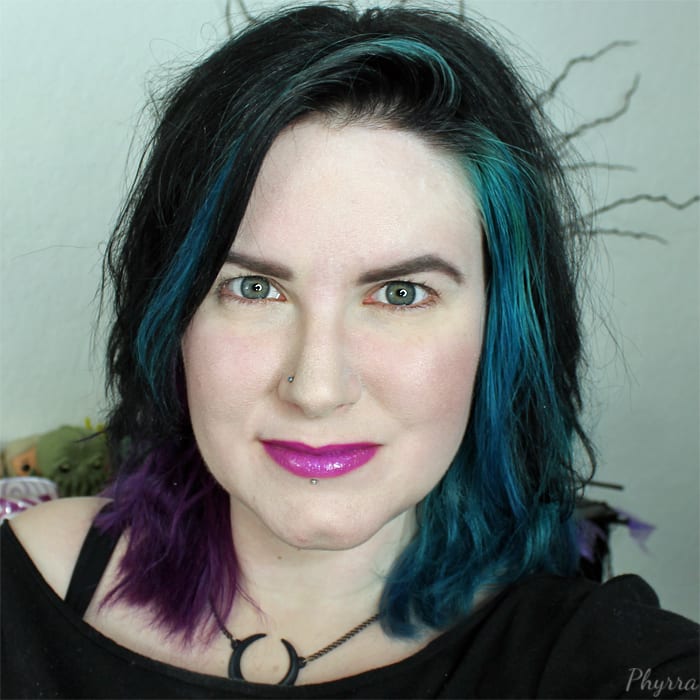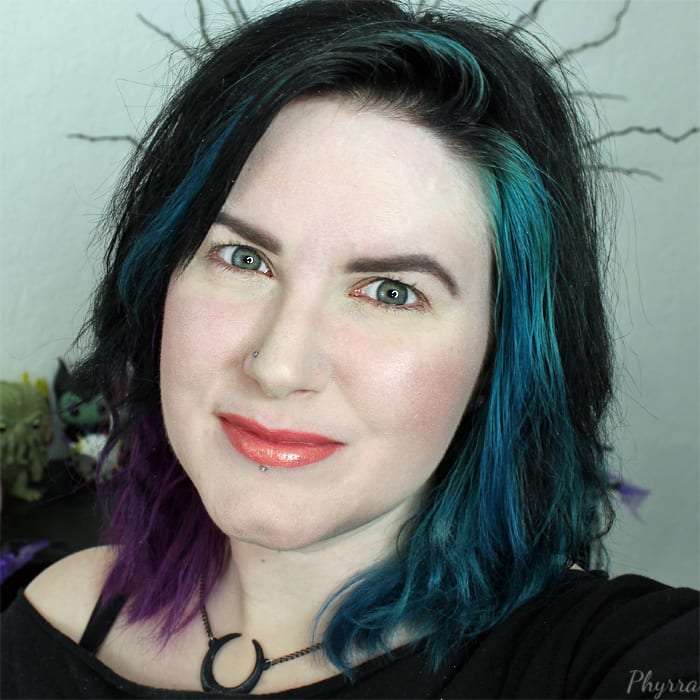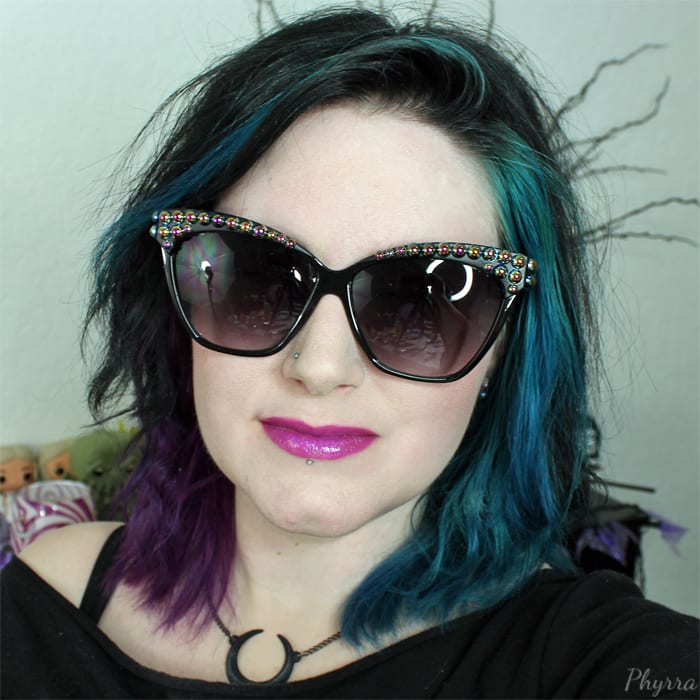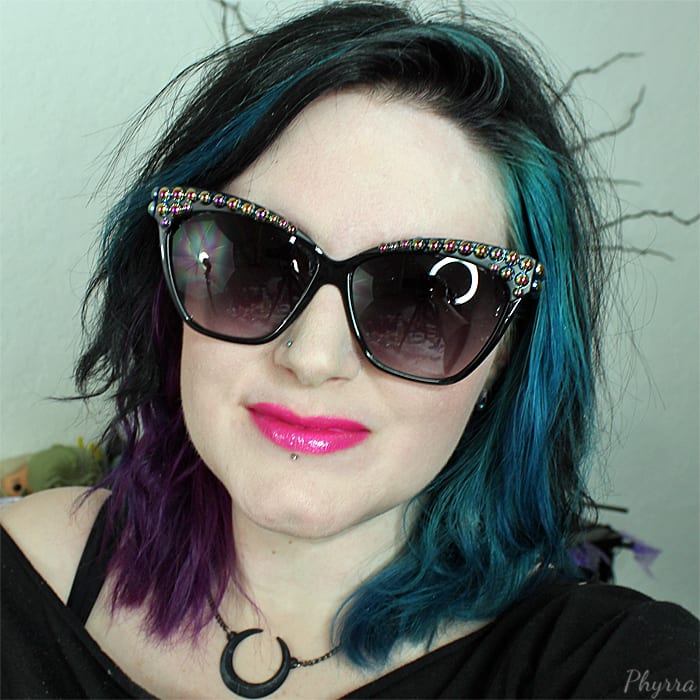 I like my hair being wavy and slightly messy (though super straight is cute too). It helps give me the volume that I crave when it's like this.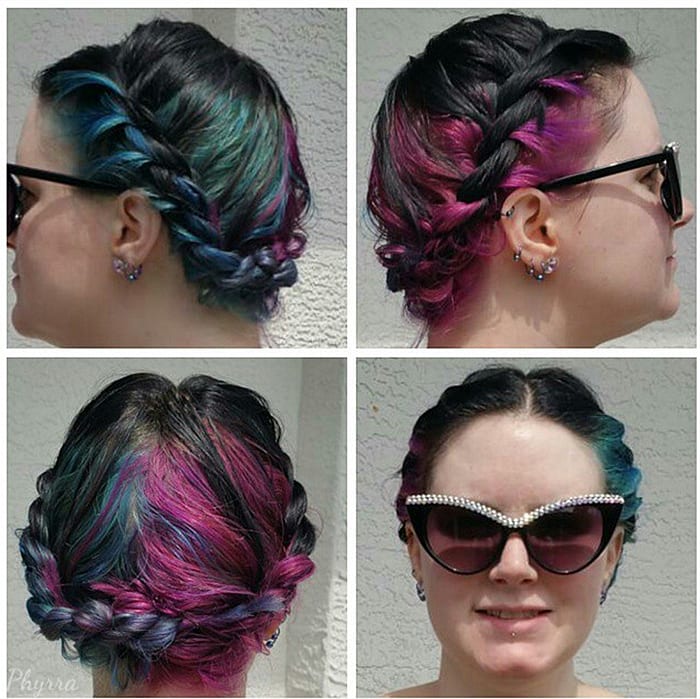 Recently I'd been experimenting with ways to achieve wavy hair without heat. I watched a lot of Youtube tutorials and kept failing because my hair wasn't long enough to work the way people suggested. Finally I just started trying different braids in my own hair and hit on one that worked. If you guys are interested, I can make a video to show how I do it since it worked exactly the way I liked it on my shoulder length hair.
Have you heard of Arctic Fox dyes? Do you want to see a hair tutorial?
Last Updated on