I saw several people with gorgeous hair at Premiere Beauty, so I decided that it would get its own post. I also saw tons of great hair products! You already know that I got my hair rocked by Michael O'Rourke of Rock Your Hair. He also rocked Cristina of Let Them Have Polish and Maria of R3Daily and Cult Nails.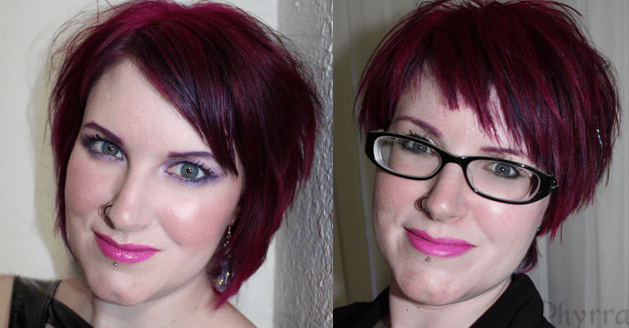 Let me show you some more fantastic hair! I think you'll especially love the ones from Dinair.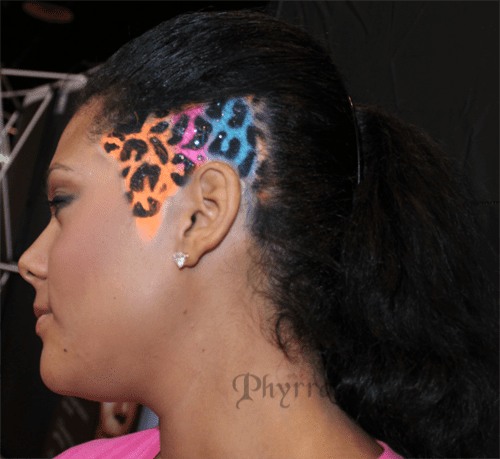 Dinair did some awesome airbrushed leopard print!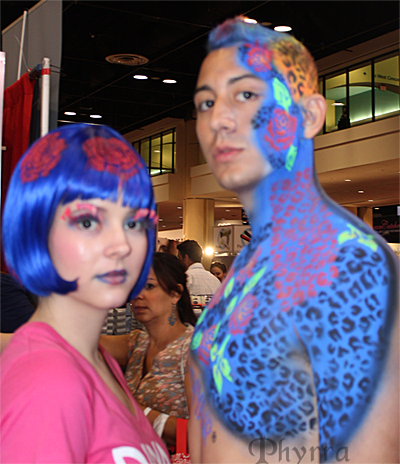 Don't they look cute together?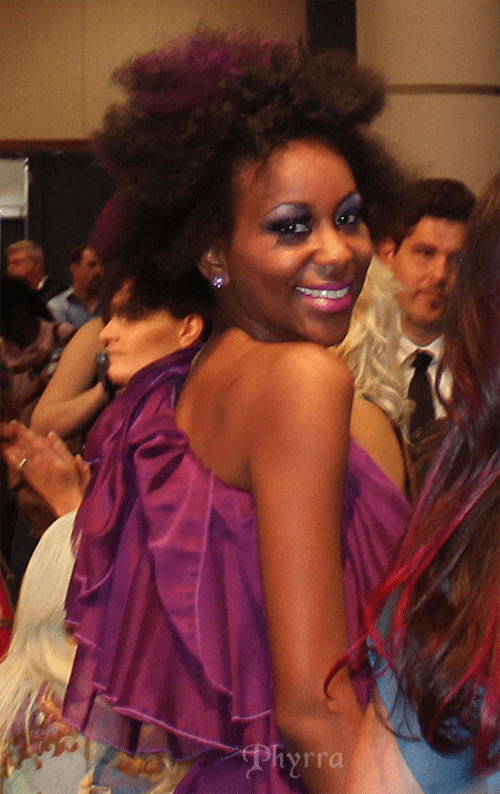 I loved her gorgeous purple curly hair! Looked fabulous with her dress.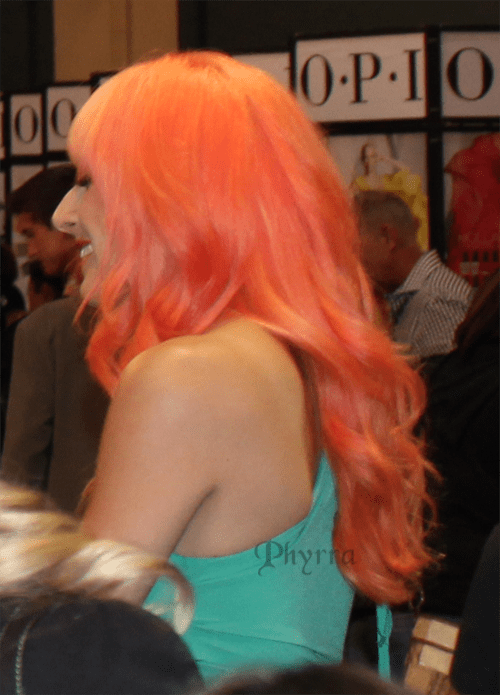 And the tangerine dream hair!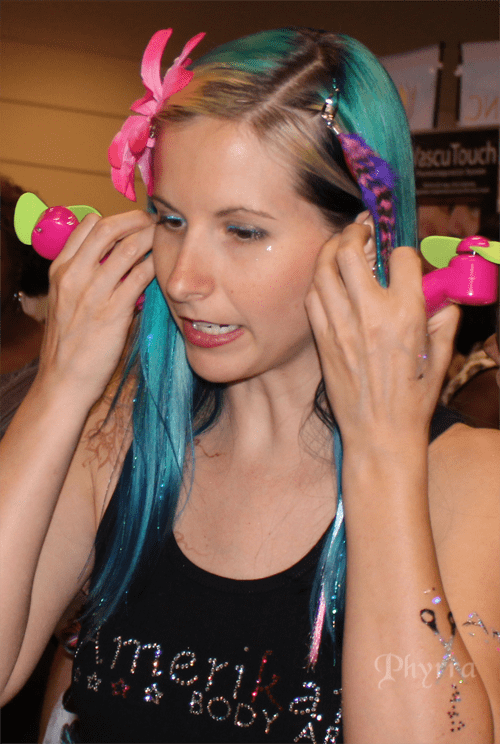 Long blue hair with pink flowers and hair bling.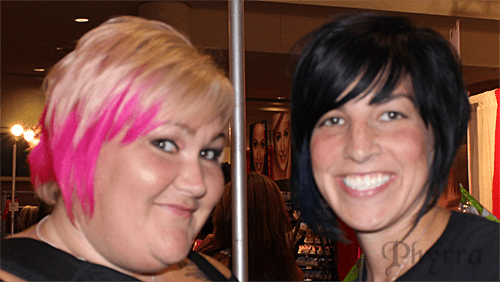 Pink and blonde shaggy hair and black shaggy hair.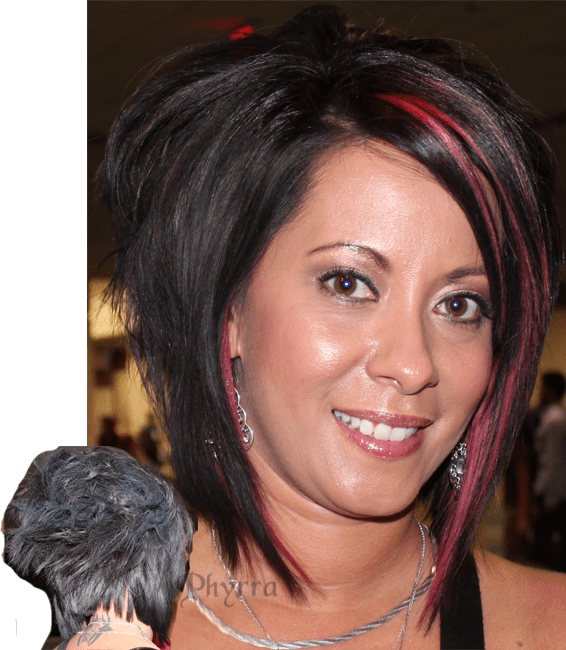 I loved her dark hair with the red threaded through the front.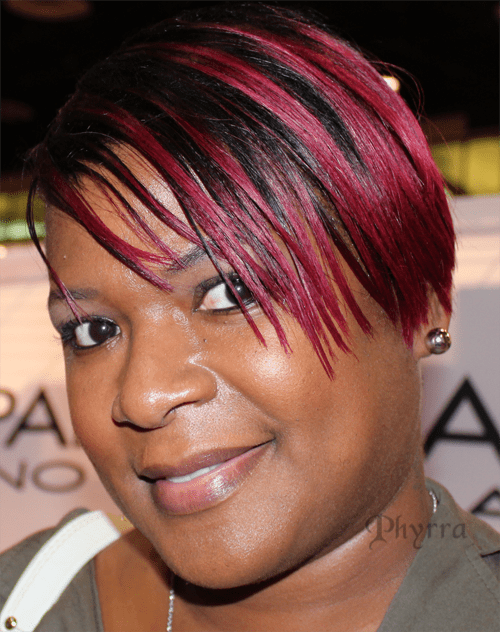 More red and black hair 🙂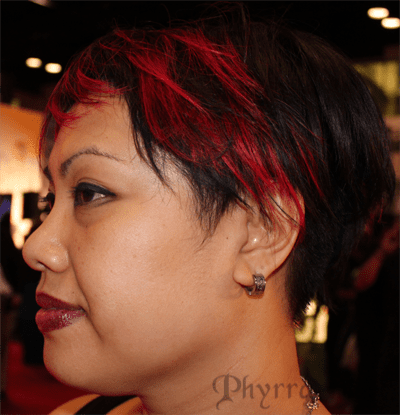 And more red and black!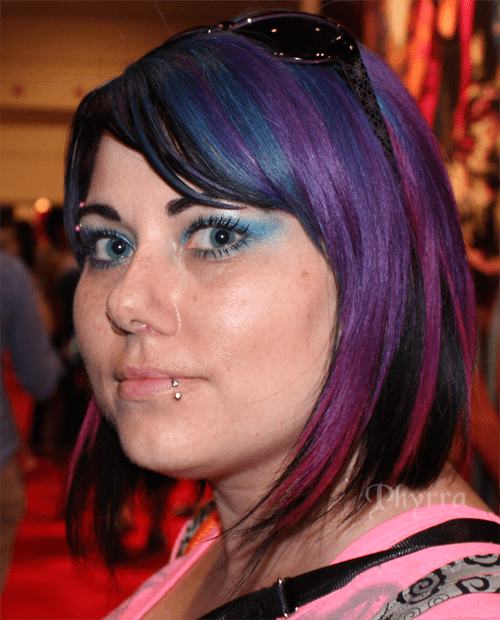 I loved the blue pink purple black rainbow here.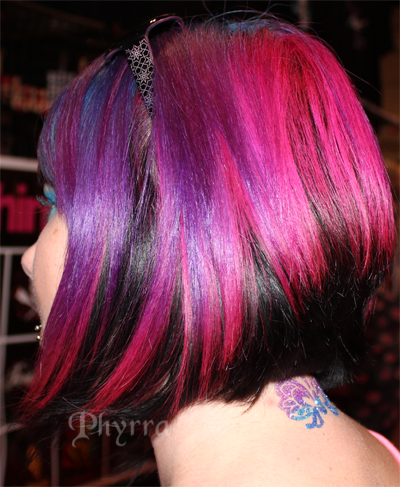 Such a pretty melange of color.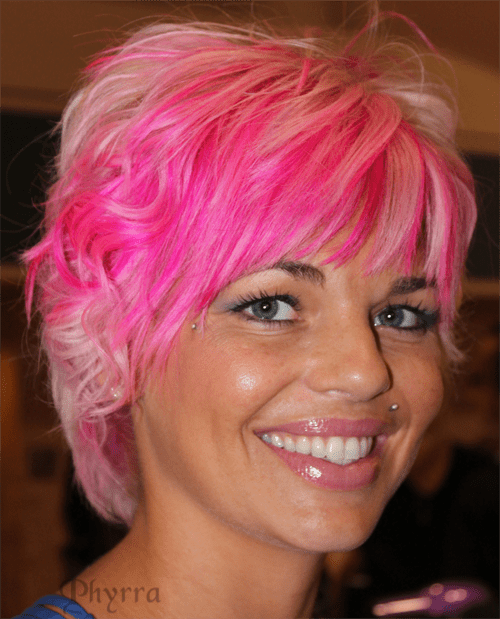 This neon pink and blonde was fun.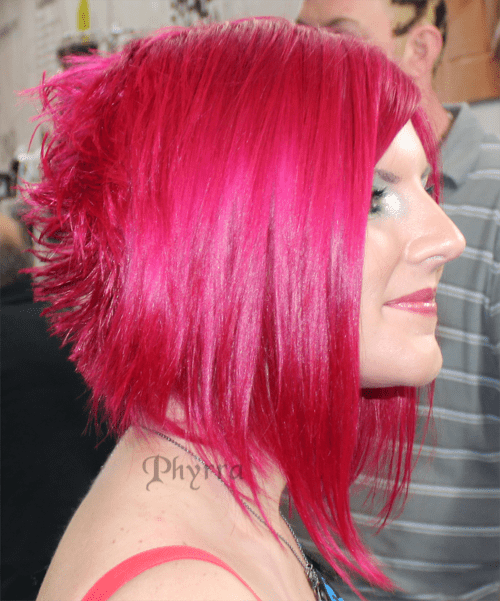 I love this fuchsia red style.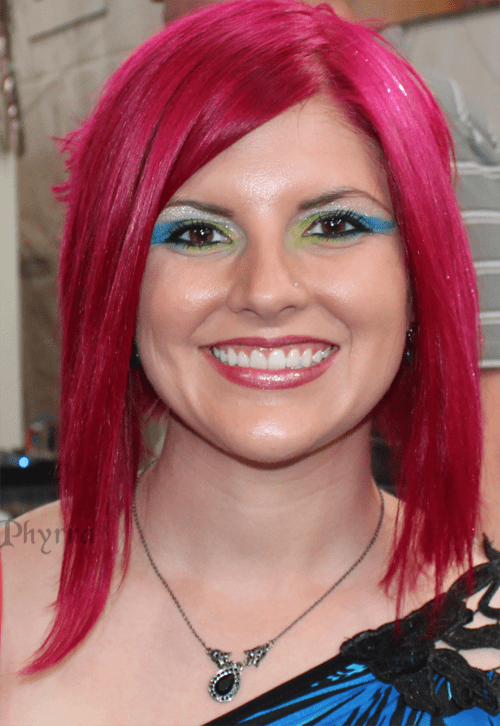 Isn't her makeup cute, too!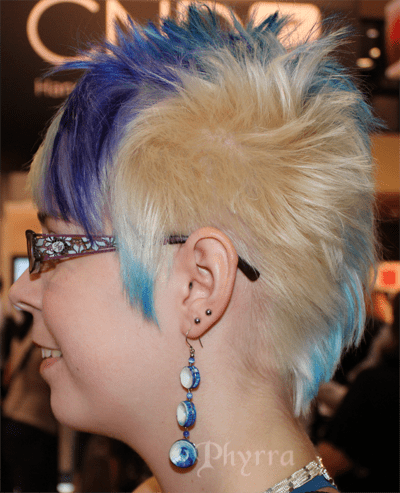 This blue purple blonde fauxhawk style is awesome.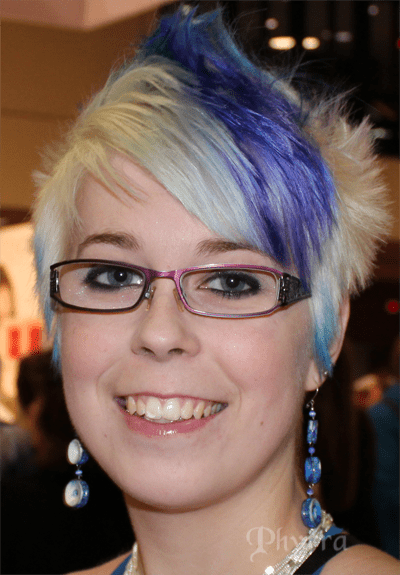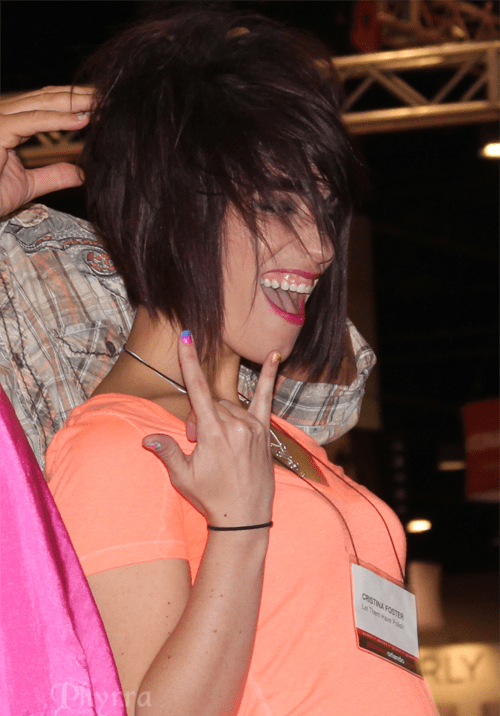 Cristina Rockin' out.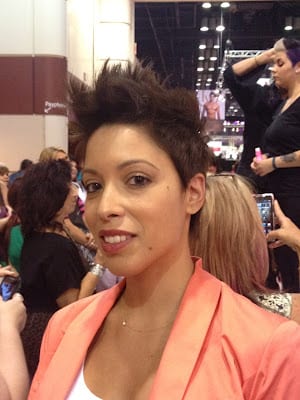 Image Credit
Maria's awesome hair!
What do you think of the beautiful colors of hair from this event?