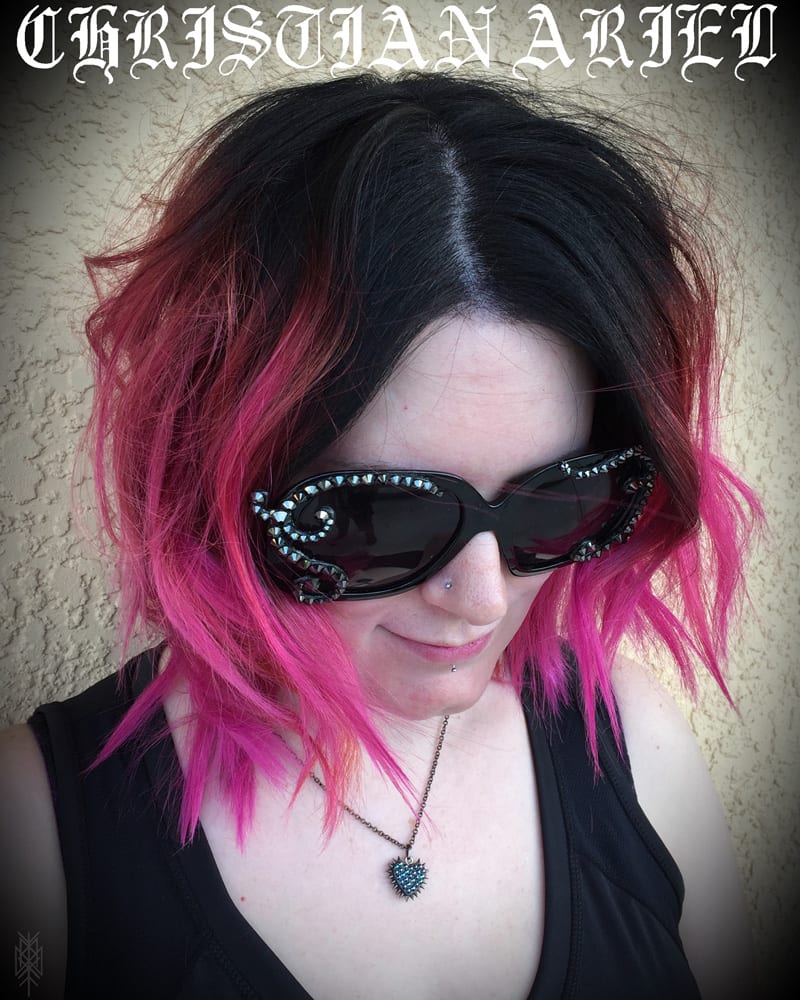 Happy Thursday! Today I've got Pravana Hair Inspiration by Christian to share with you. My lovely stylist Christian has a ton of gorgeous new hair to show you to get you inspired for Spring. I always love seeing his work. You can follow Christian on Instagram to see more beautiful hair. 
Pravana Hair Inspiration by Christian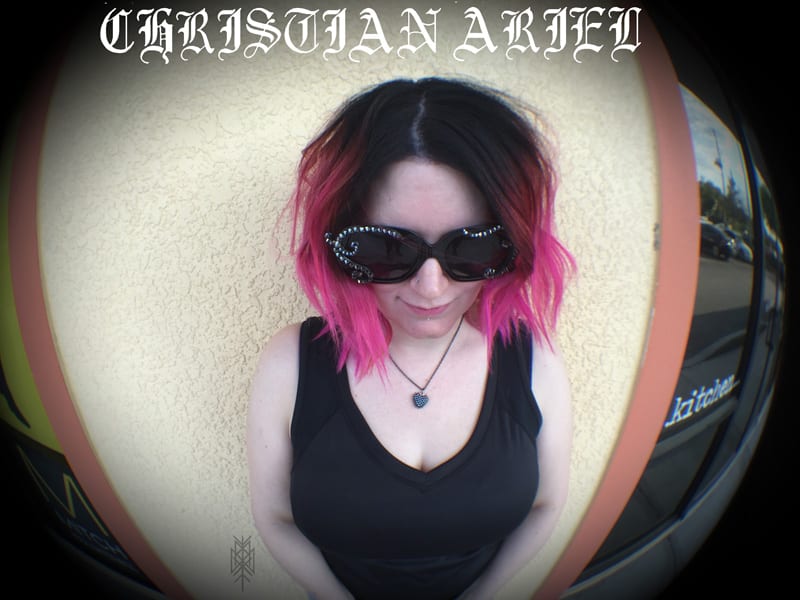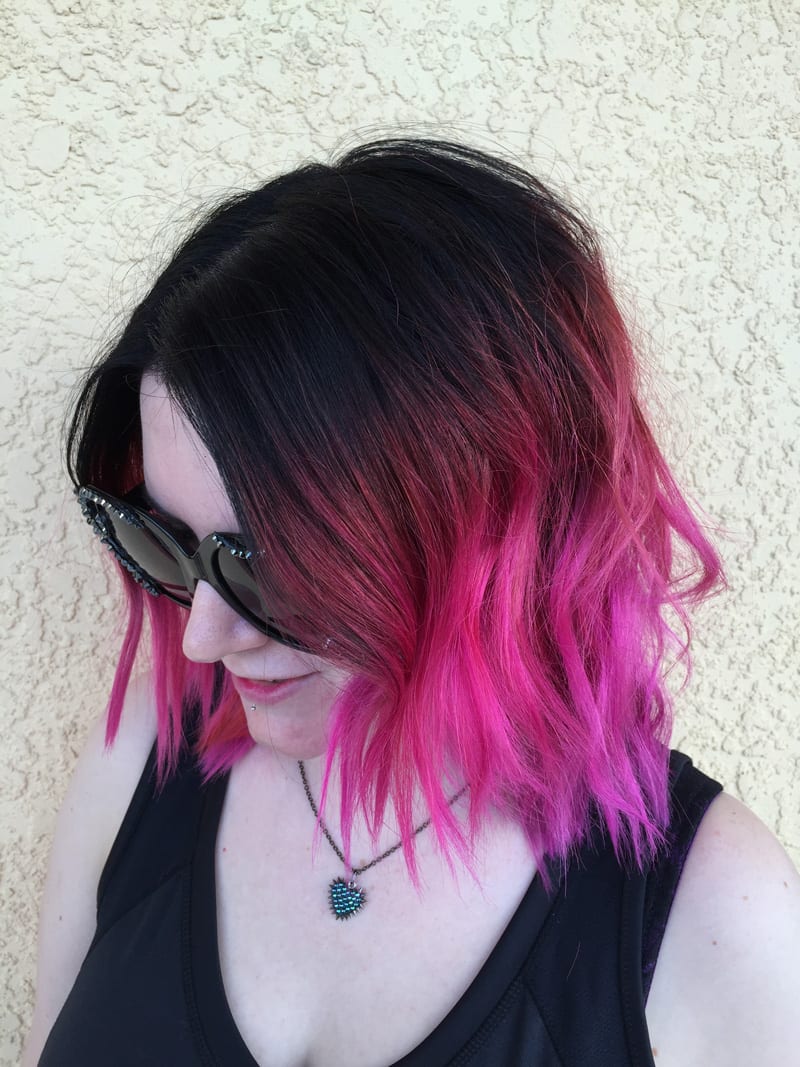 Phyrra's Hot Pink
So Phyrra finally let me do something other than purple, and I'm super happy with the results. So after safely removing all of the pre-exiting purple color, which she kept up by using Overtone, we were left with a light blonde as my canvas to paint on her highlighter pink tone. I of course used Pravana, as I do with all my colors, and I chose Pravana Locked In Pink and Pravana Neon Pink. So from the black base color, she was still a bit orange in the transition, so I used Pravana Vivids Wild Orchid to melt into her highlighter pink. And the results were pretty illuminating as you can see. I always recommend on taking care of Vivivds with the proper aftercare such as Pravana Vivids shampoo and conditioner, along with the Locking Spray to ensure the most color longevity. (You can see more about my process here)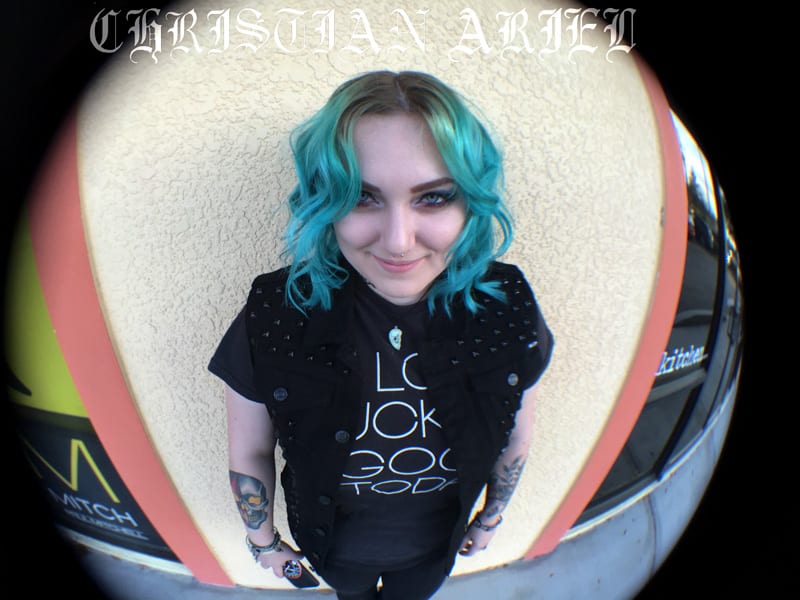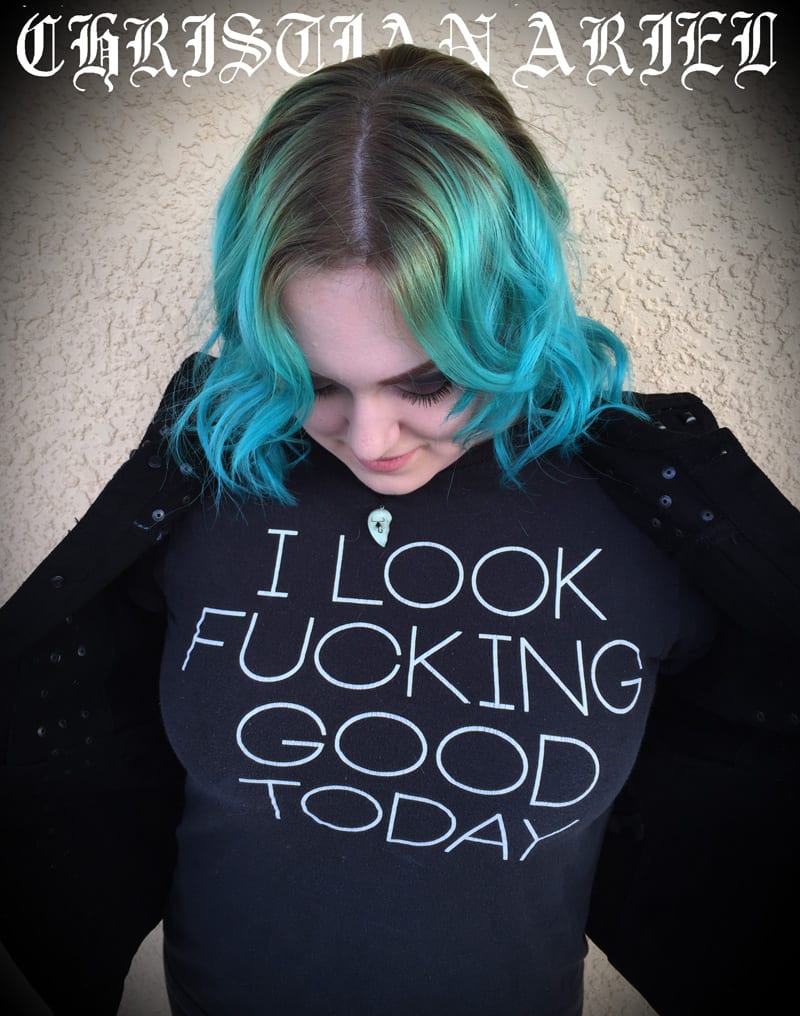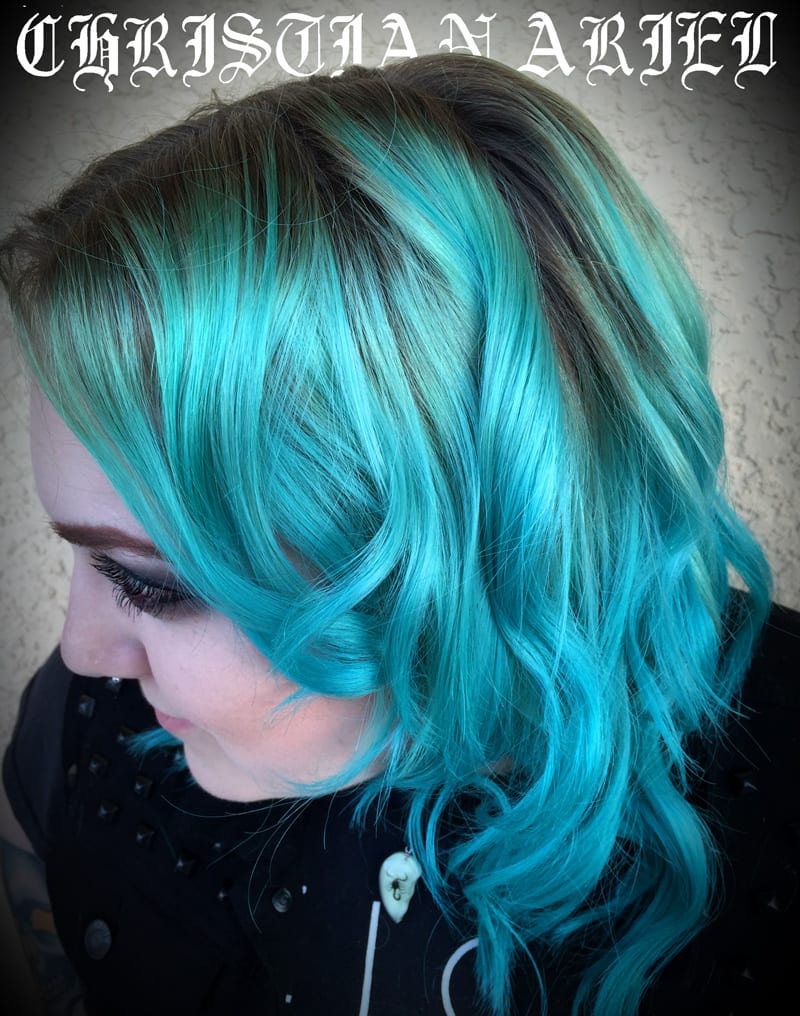 Chelsea's Aqua Blue
For Chelsea's color we had the challenge of having to deal with 3 different color situations: regrowth, a dark mid-tone of some sort, and her ends that were a faded teal. She wanted to keep her natural dirty blonde, but fix the mid-tone situation and make the ends vibrant again. So after lightening to the correct levels I needed and evening everything out to get a better gradient, I decided to make things illuminate with Pravana's Neon line using the Neon Blue and a mix of Locked Teal and little Vivids green as a transition. So we were left with her base color, which was balayaged into her mid-tone of a light aqua, into her ends which turned out vibrant aqua baby blue. All evened out and a smooth gradient. (Fabulous hair for Teal Thursday!)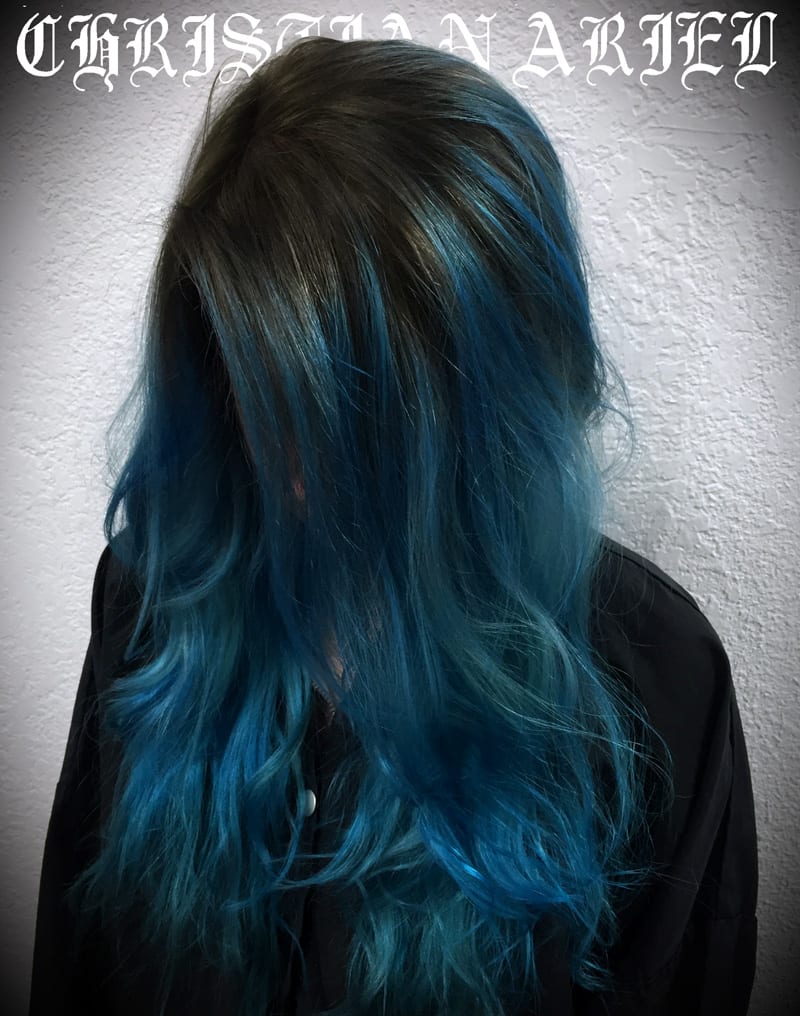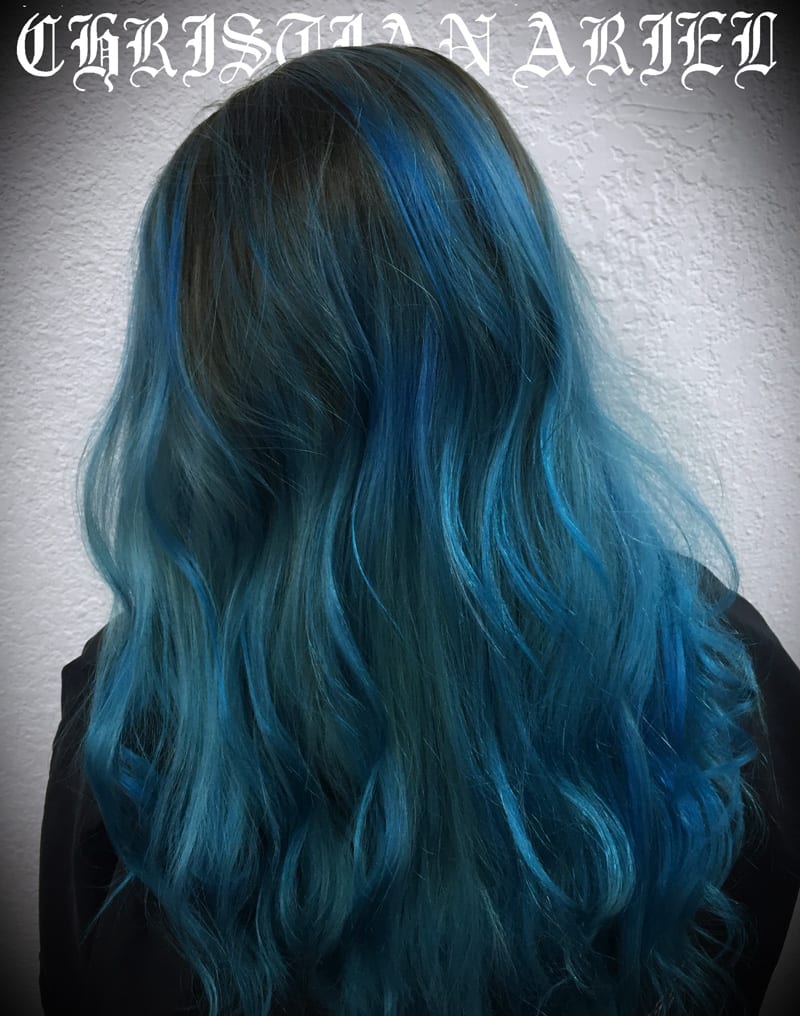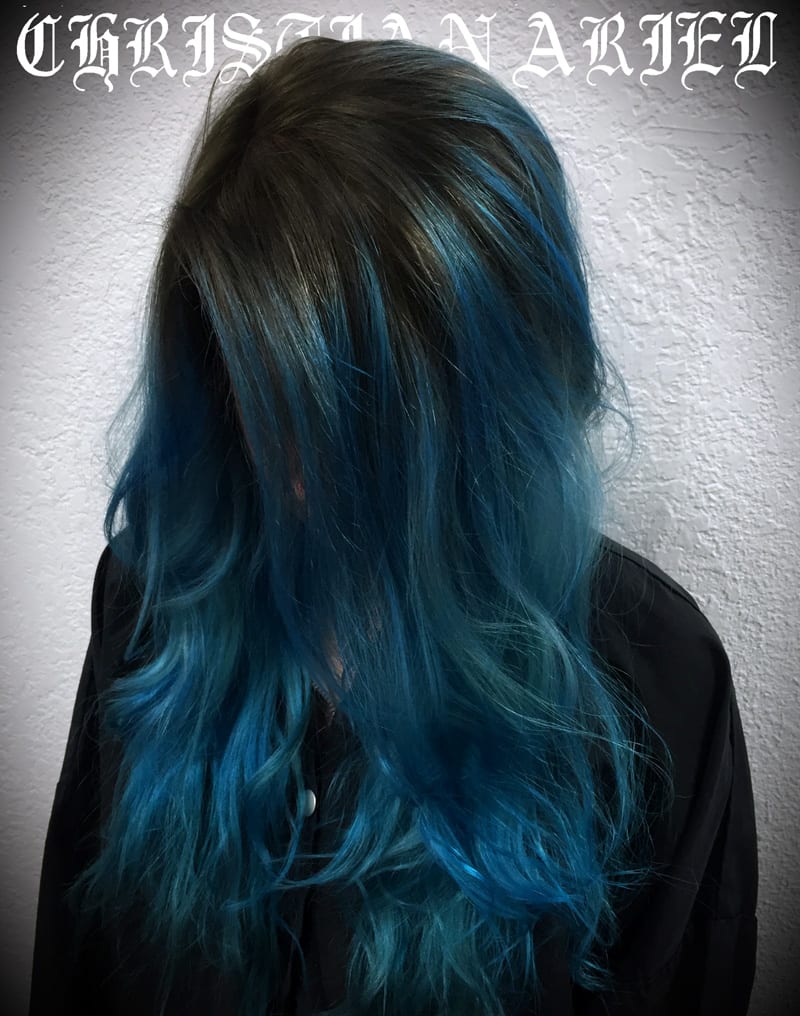 Bailey's Dark Blue
When I first met Bailey, our goal was to be super platinum blonde. Which we did. But then she returned a few months later to go dark with black, but also some vivids. (duh). So I decided to try a really smokey matte ash black as a base that transitioned into a vibrant blue. I was really stoked on the results and how smooth both colors blended and looked balayaged.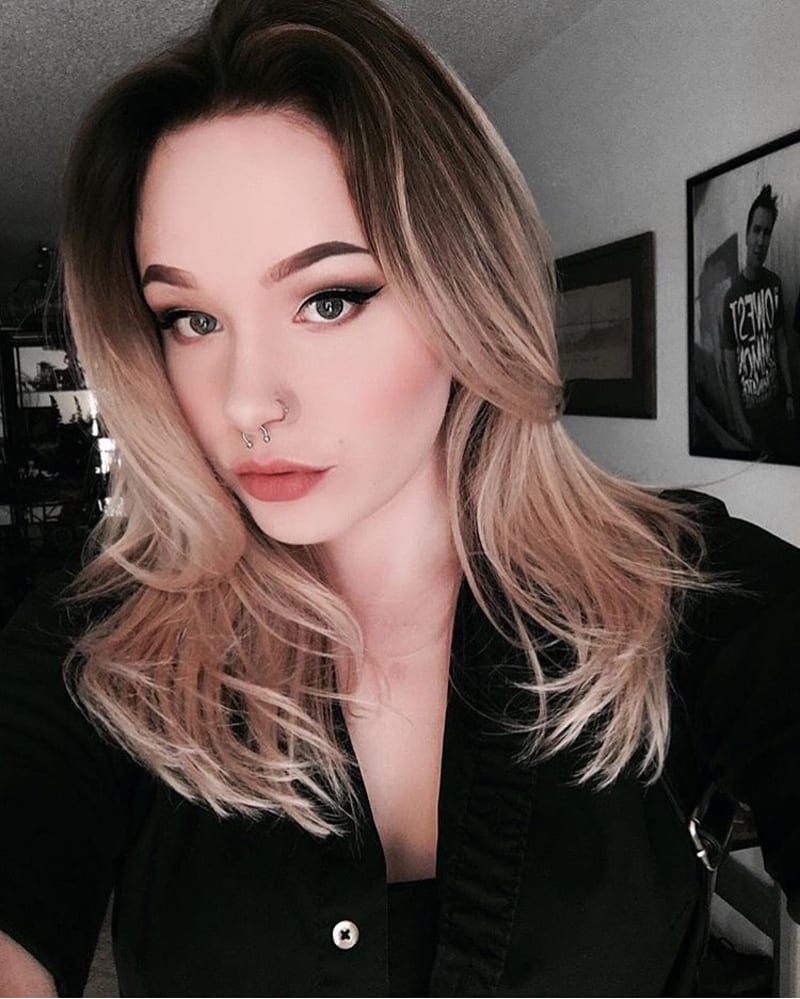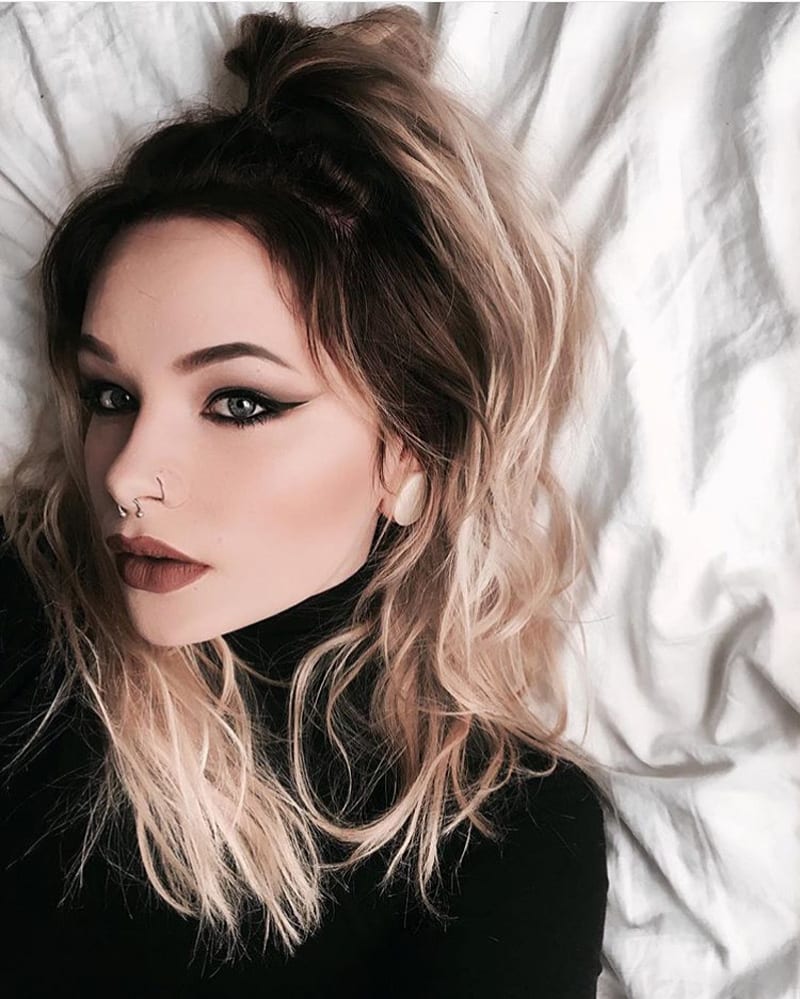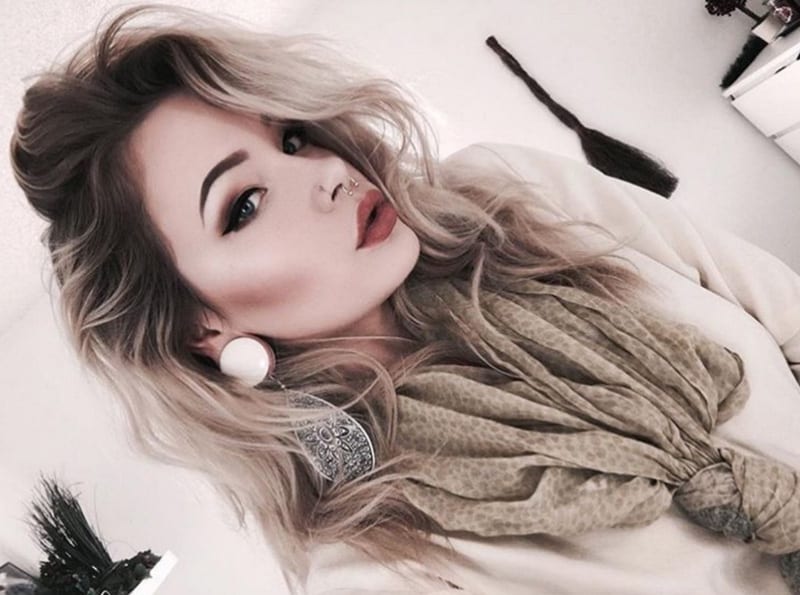 Randi's Blonde Hair
For Randi, we had first started our relationship with the intent of being silver. Which was fairly simple to achieved being that she was already a natural blonde. But then she wanted to try something new and a bit more less maintenance, in which case I suggested a balayage technique. Deep base, hand painted blonde that would grow out beautifully and be low maintenance. I used a technique I had been taught by Guy Tang called Diamonds in the Sky. The results gave us a lot of coverage of blonde with a decent ratio of deep tone for a nice blend of dark and light. Like a flashlight shining in the darkness.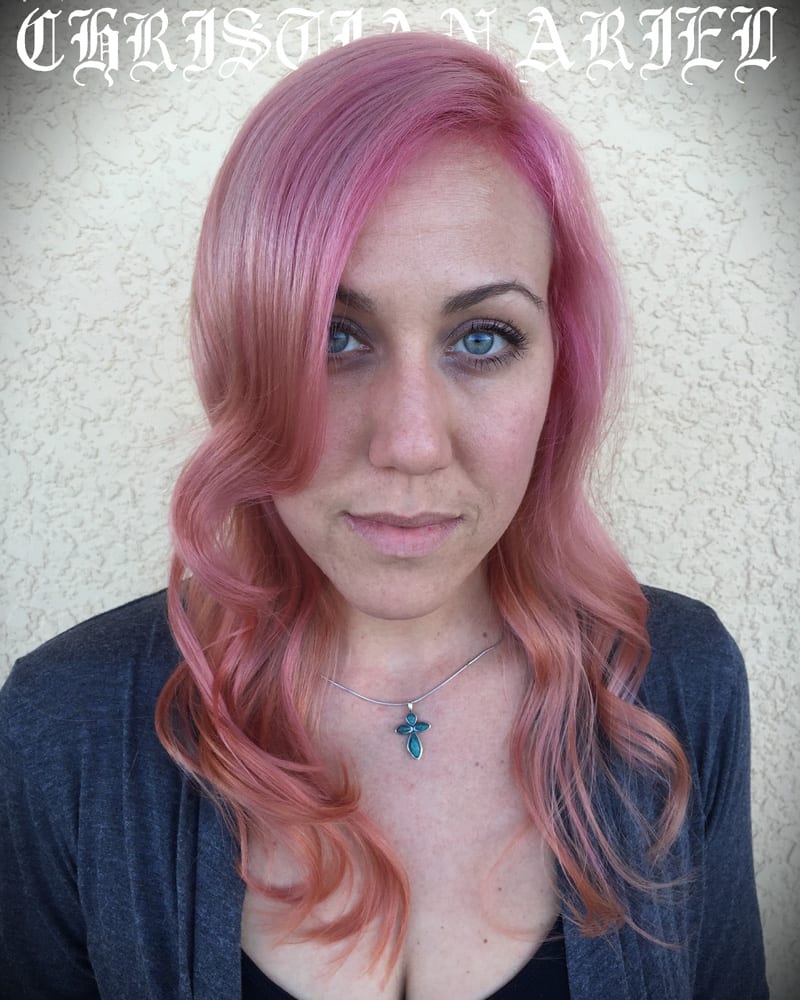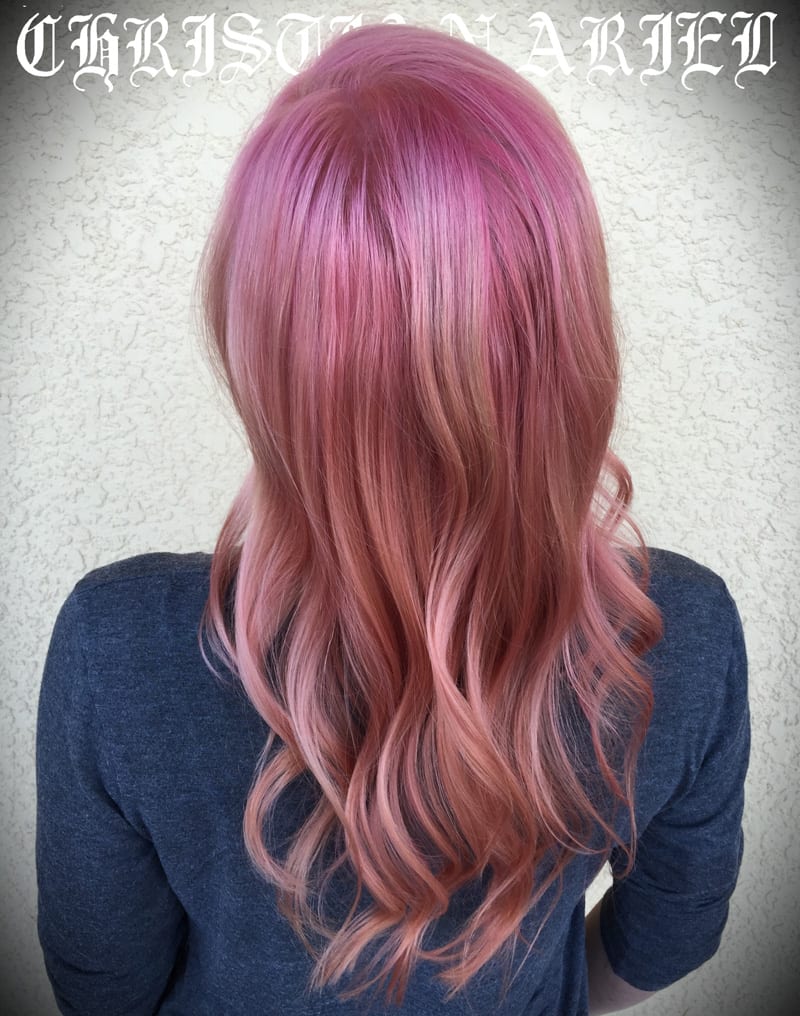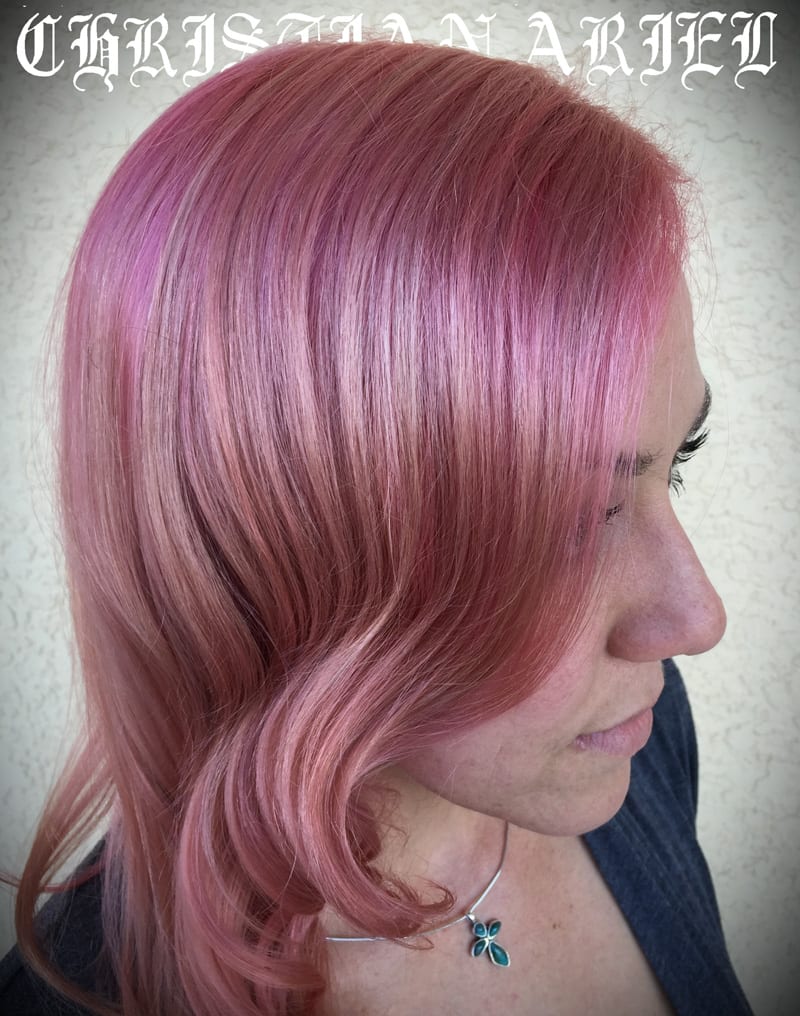 Kimberly's Coral Pink
Kim first came to me wanting to break the mold of being "normal" with "normal" hair, so we first started our relationship with Pravana Vivids violet. And of course, Violet is the gateway color, so she returned wanting to try a pastel coral color. So in order for pastel to work, we had to ensure the hair was lightened to a pure pale yellow, WHILE, keeping the integrity in tact. Lighting hair safely is what I'm ALL about. No use in having rad color if it's falling off. So when we reached pale yellow, we had the perfect set up to use the Pravana Pastel line, and I chose Coral. But I mixed some Vivids pink and magenta as well just to give a little bit more depth and tone to the pastel for longevity.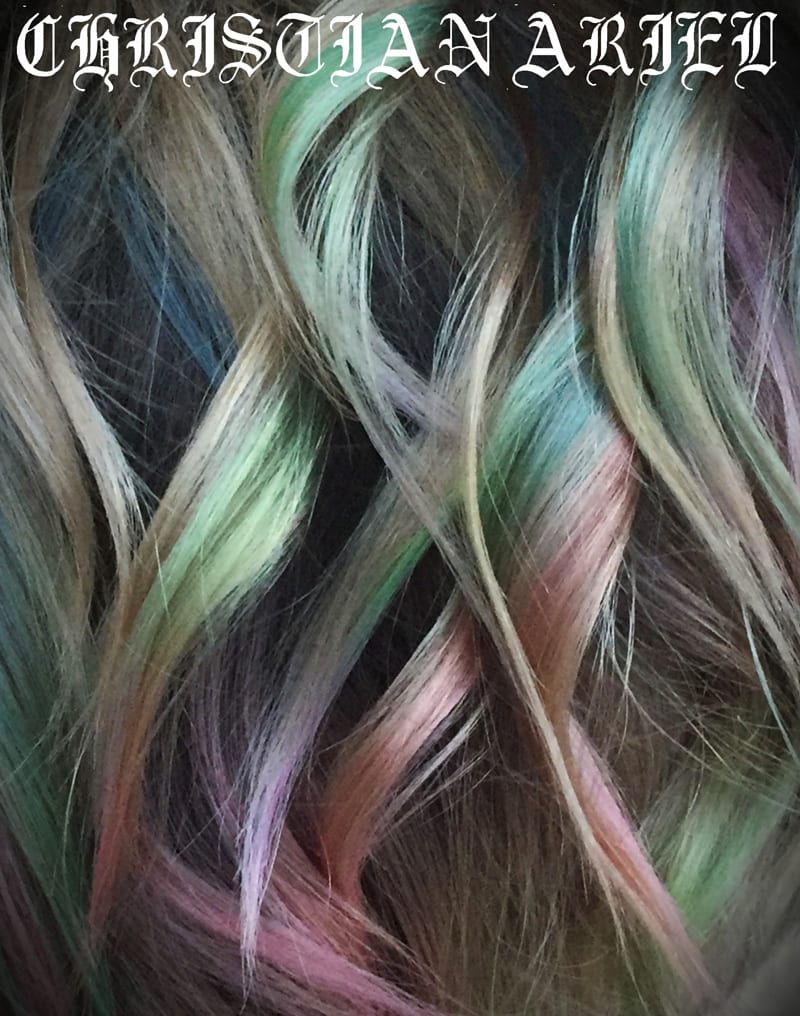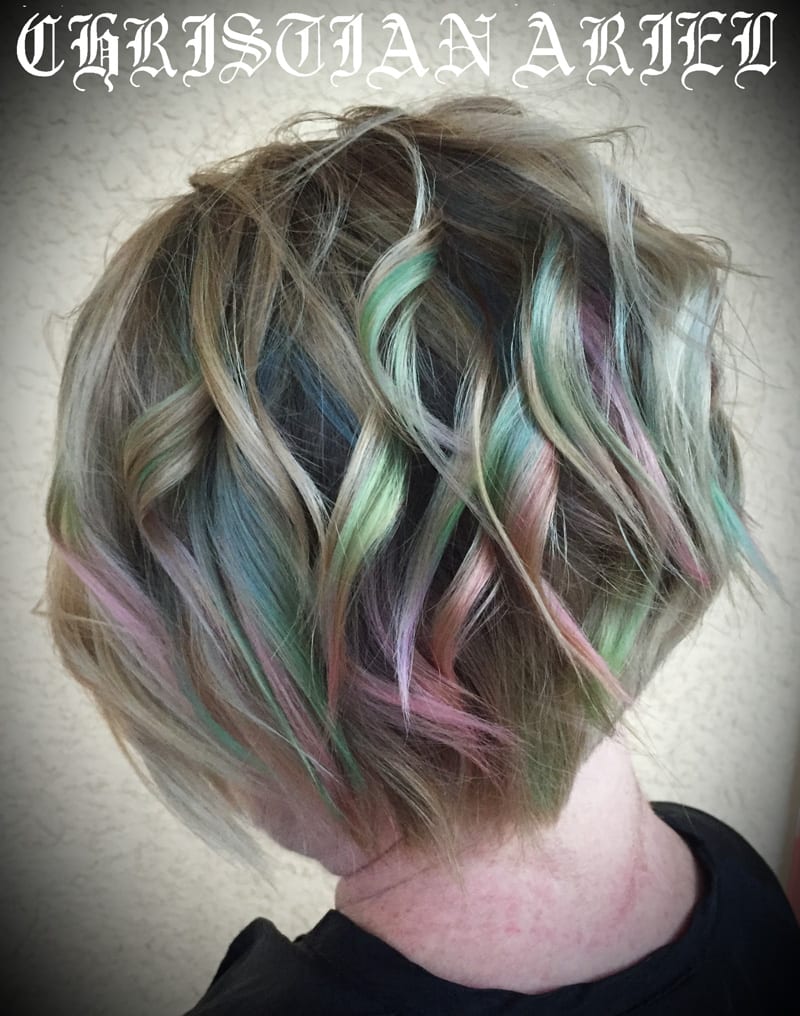 Marbled Pastels
For this guest, she wanted to be a brighter blonde, but wanting a pop of color as well to stand out a bit more to show off her artistic qualities of being a glass blower (super cool!). So I got the canvas to a nice and bright blonde, and decided to marble a couple of custom Locked In vivid tones. I chose Locked In because I didn't want any of the color to bleed on the blonde we had just created, and with Locked In, you get no bleed or transfer (life saver). I then randomized sections of lime green, orange, and pink.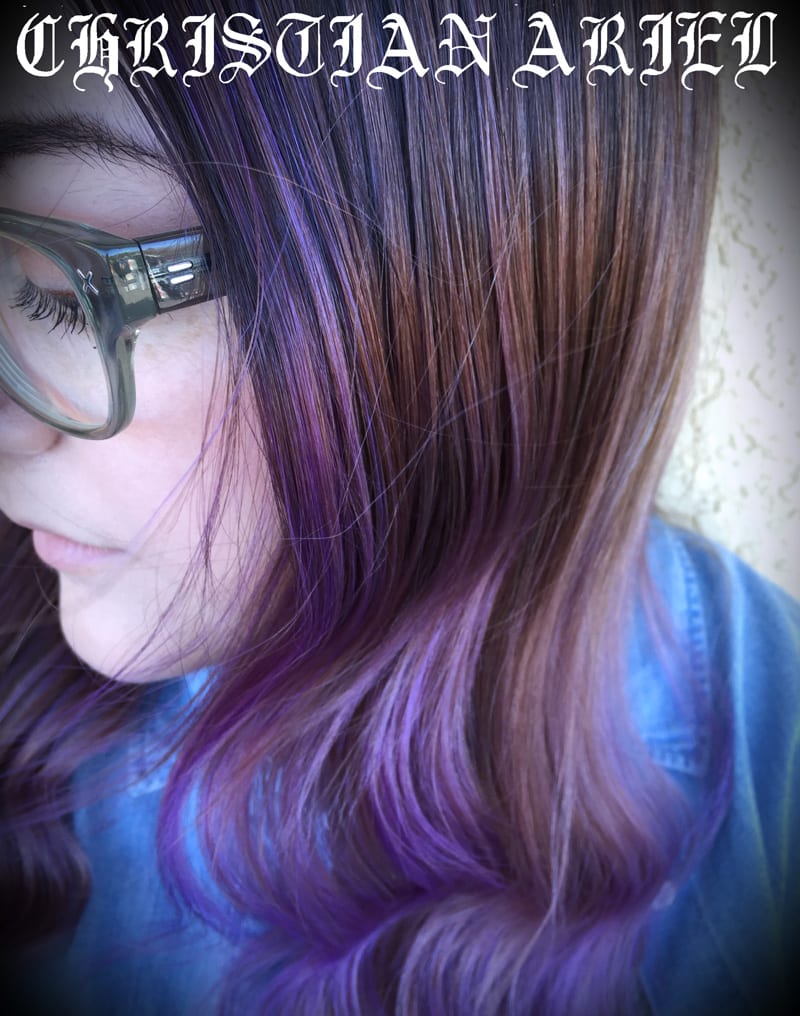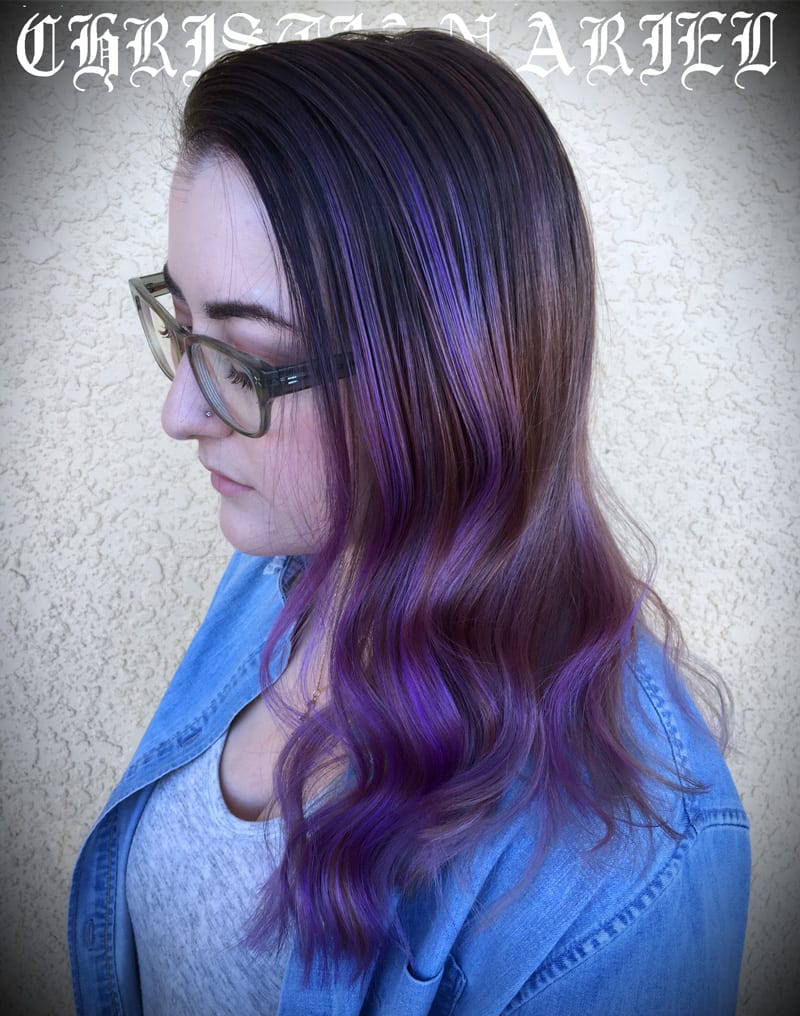 Kristin's Violet Hair
Me and Kristin had been internet friends since I was in high school ( a long time), and we finally met when she paid me a visit at my salon for color. We decided on doing a nice blended balayage on her natural hair, then top coating it with violet vivids. I used the Guy Tang Diamonds in the Sky technique again, and then proceeded with the violet. I lightened it up with clear so it wasn't too deep and more of a lavender tone.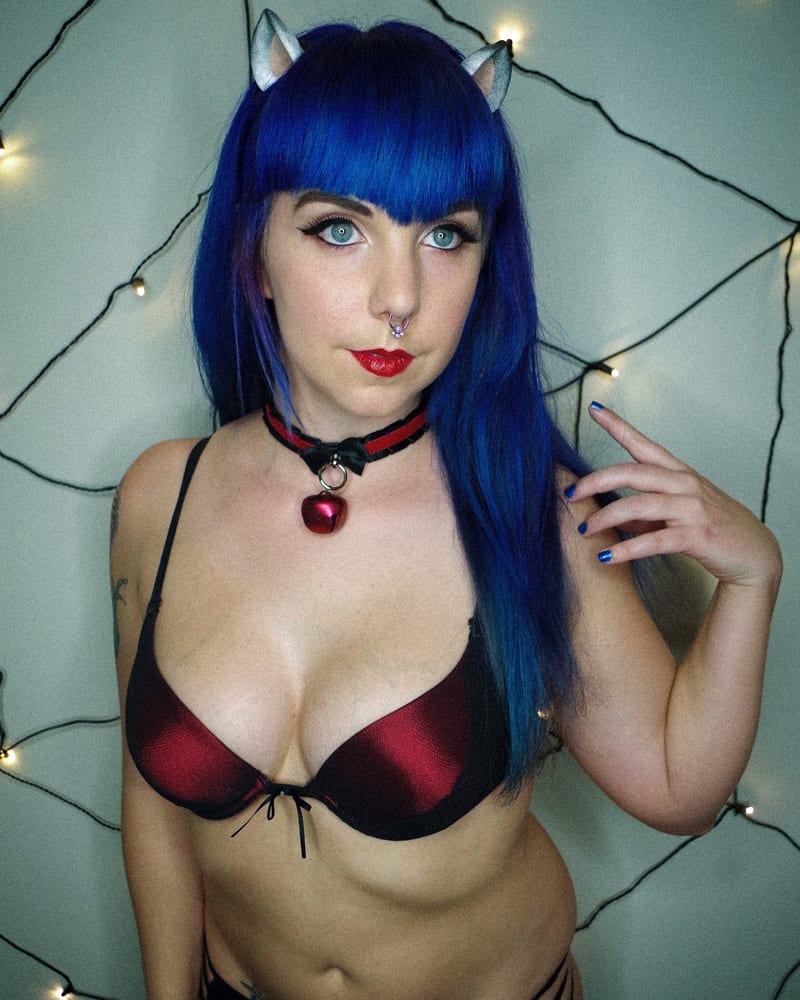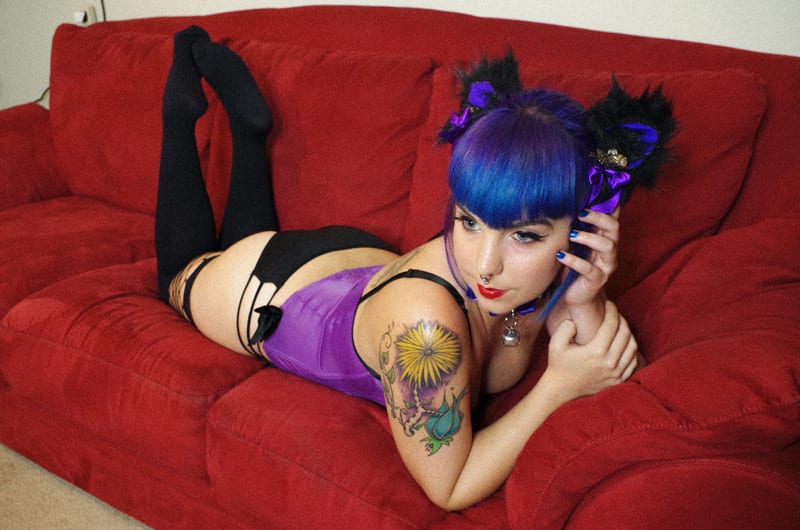 Kayla's Blue with Violet Tones
For this shoot with Kayla I wanted to get a color that was blue, but shimmered a violet tone in different lighting as far as hair goes. All used with Pravana vivids and Locked In Vivids. Kayla photographs extremely well so it wasn't hard to capture her beauty and the awesome hair as well. (I love her color so much!)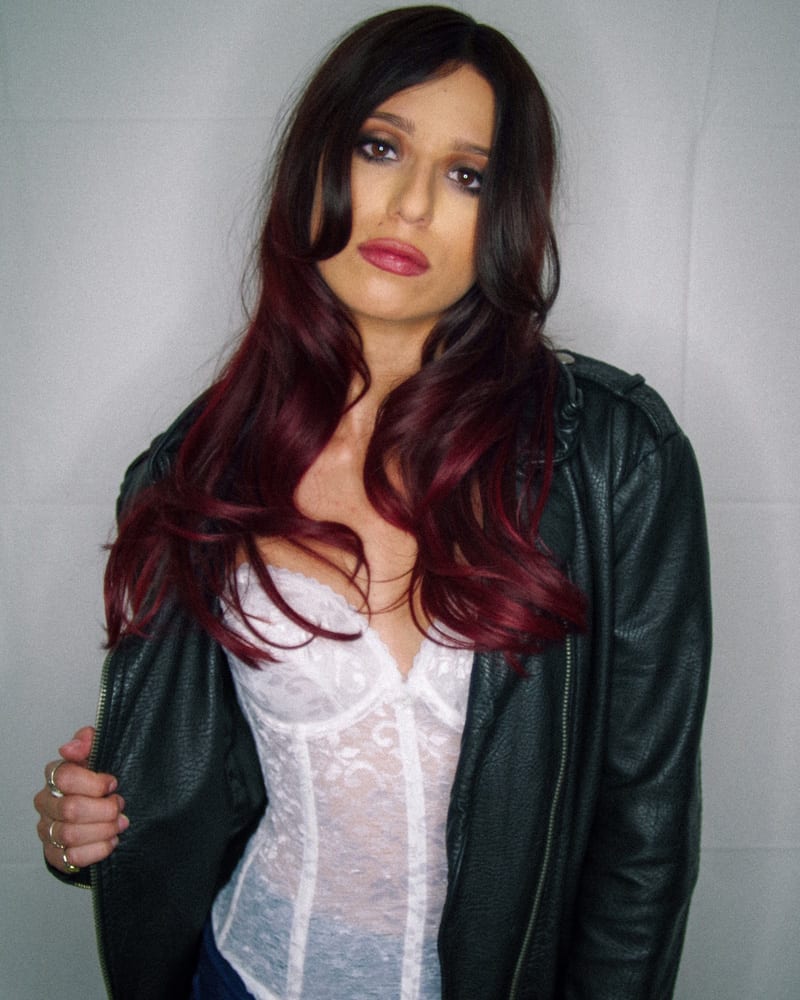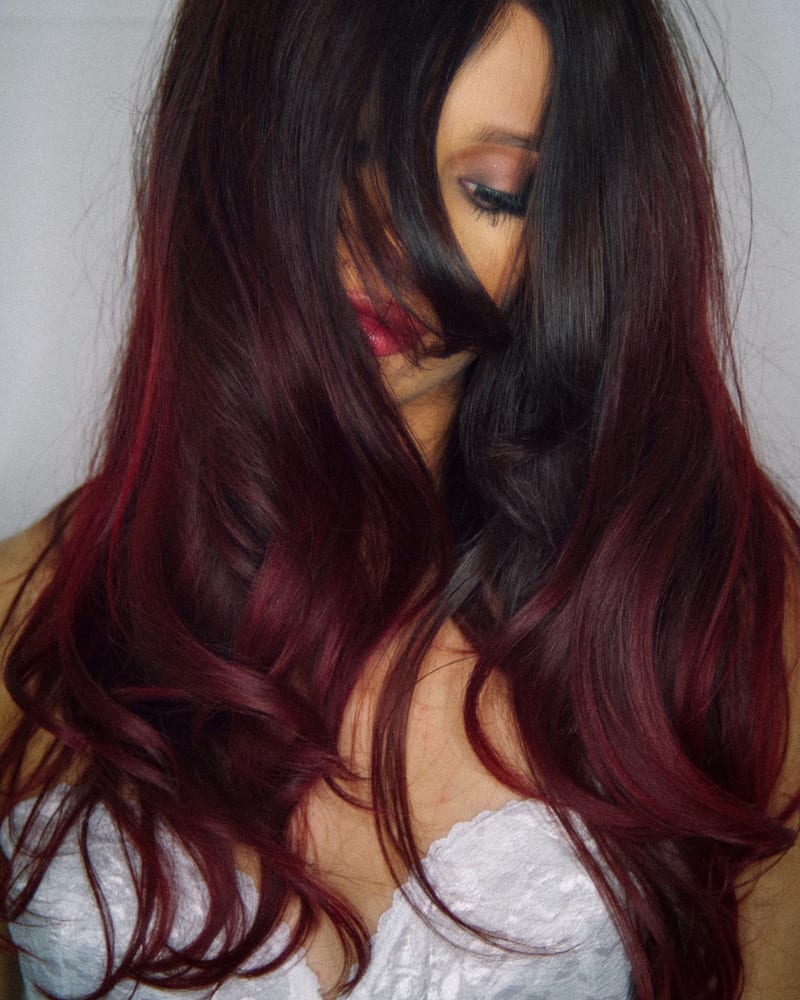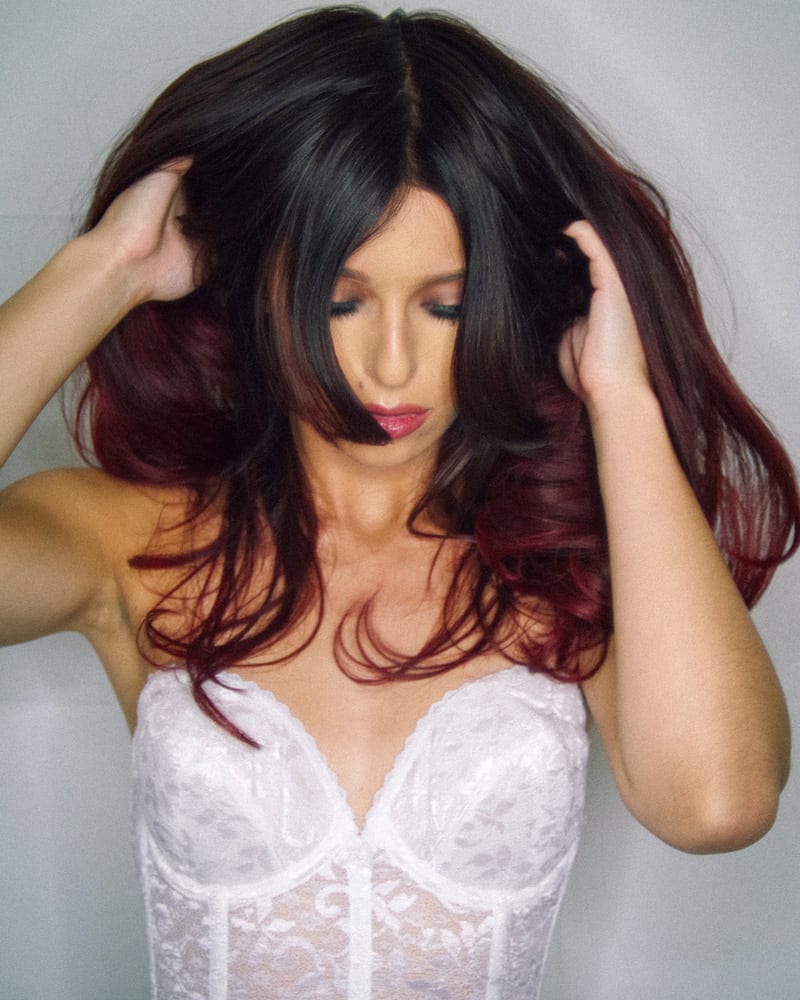 Rachel's Black and Red Ombré
For Rachel we did did a black to red ombré used with red Pravana Vivids. The waves and body was achieved by curling the hair then setting them in pins to cool in the shape they were curled. Leaving her with body and big waves. It was really fun to do her hair and photograph her, another one that photographs really well and it very natural with her modeling poses and looks. Didn't require much direction at all. Super happy with the turn out overall. (her hair is stunning!)
What do you think of the latest Pravana Hair Inspiration by Christian?
See more hair by Christian featured at Phyrra
Thank you Christian for sharing your beautiful work with us! If you're local to Tampa, you can schedule an appointment with Christian at iStyleXG at 813-949-0604. You can also peek at his work on Instagram!
More to Read