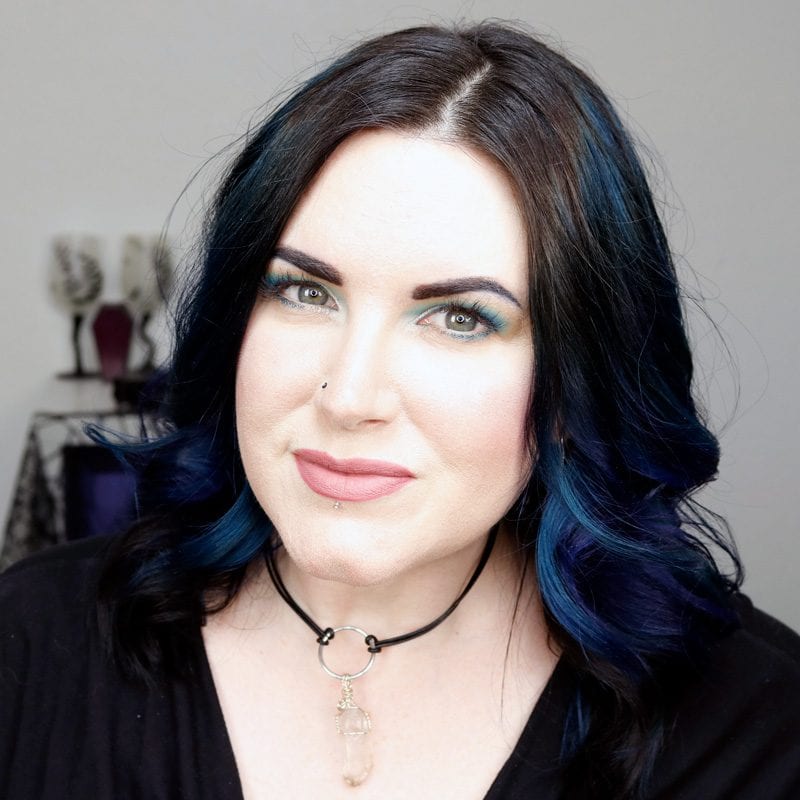 Pravana Blue Hair
I'm late to post about my Pravana blue hair, but I wanted to share it with you. I wanted a change from my pink hair to blue. On June 8th I changed my color to blue. We used Pravana Moody Blue and Locked-In Teal for the front of my hair, Pravana Vivids Blue mixed with a touch of Vivids Violet for the middle section, Pravana Green mixed with Blue to make teal for the back section and then permanent black for the bottom section of my hair. We did a semi-permanent rinse on my roots of black that immediately washed out, so on June 13th I went back for a demi-permanent black for my roots and a trim.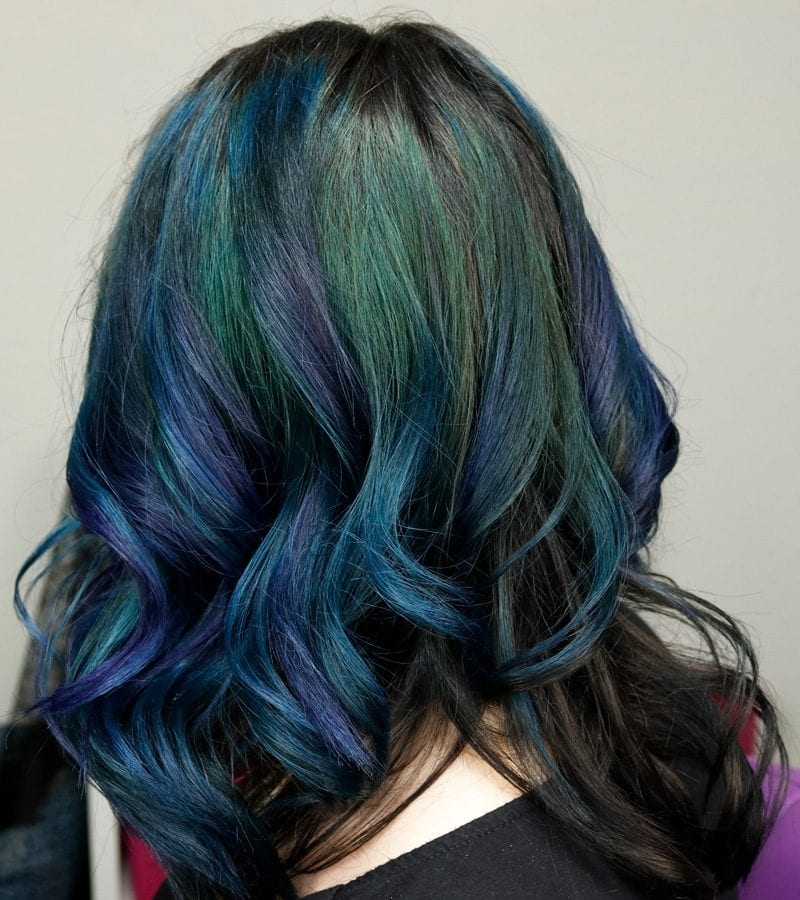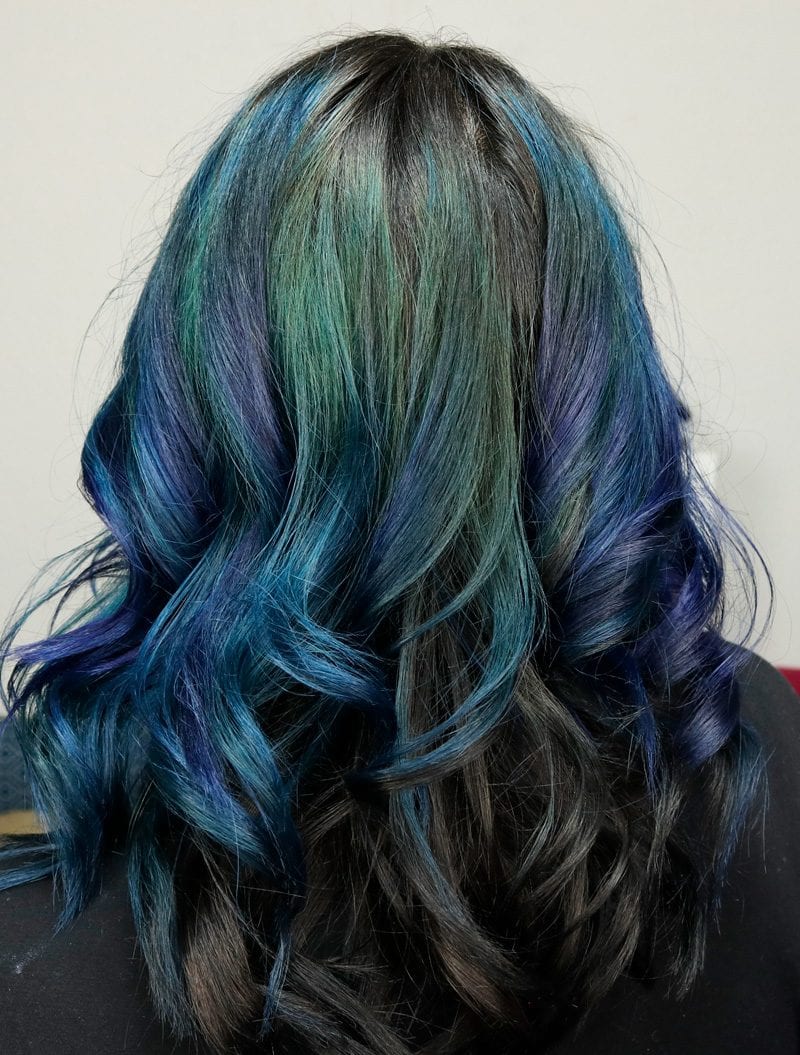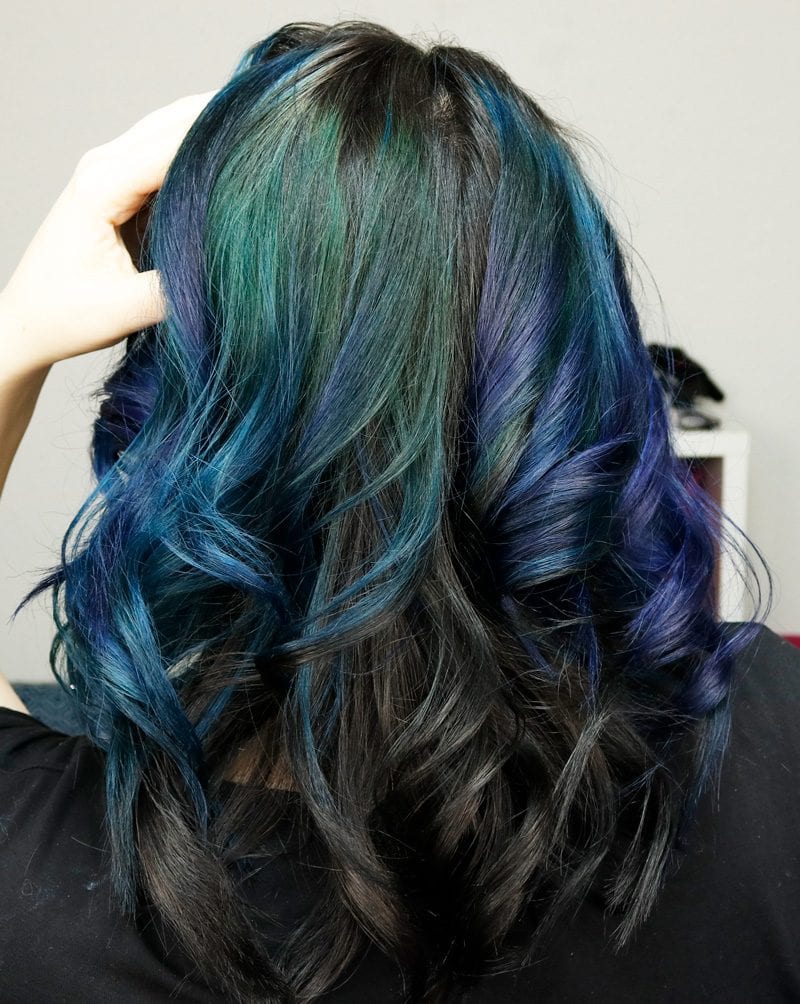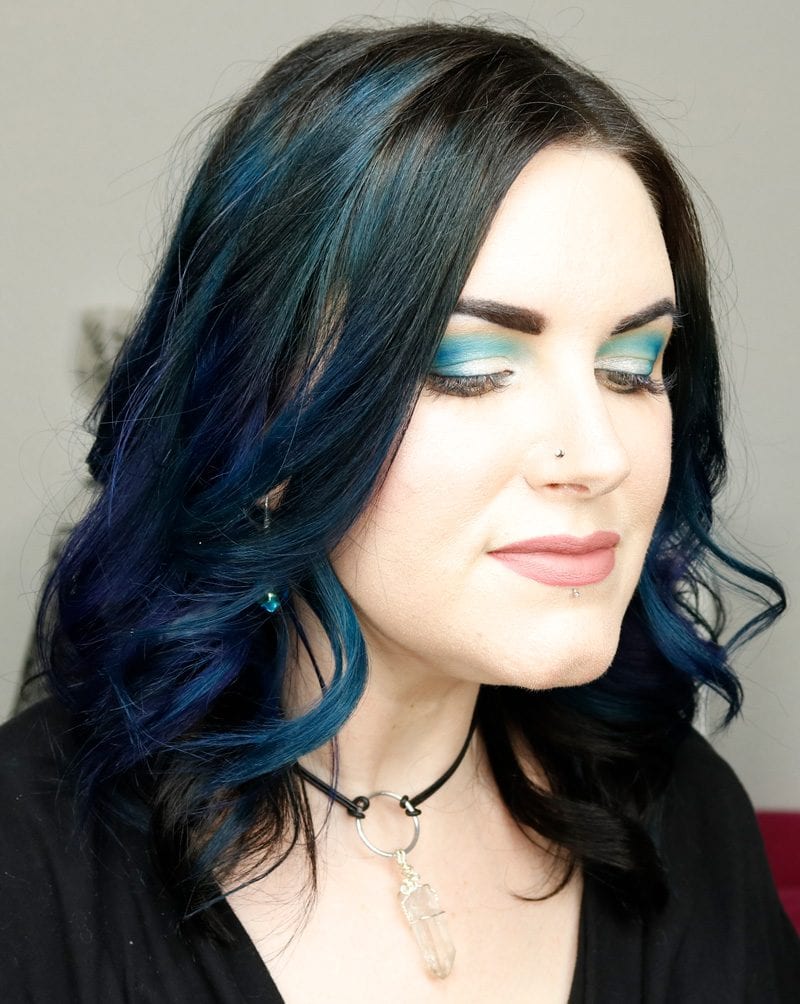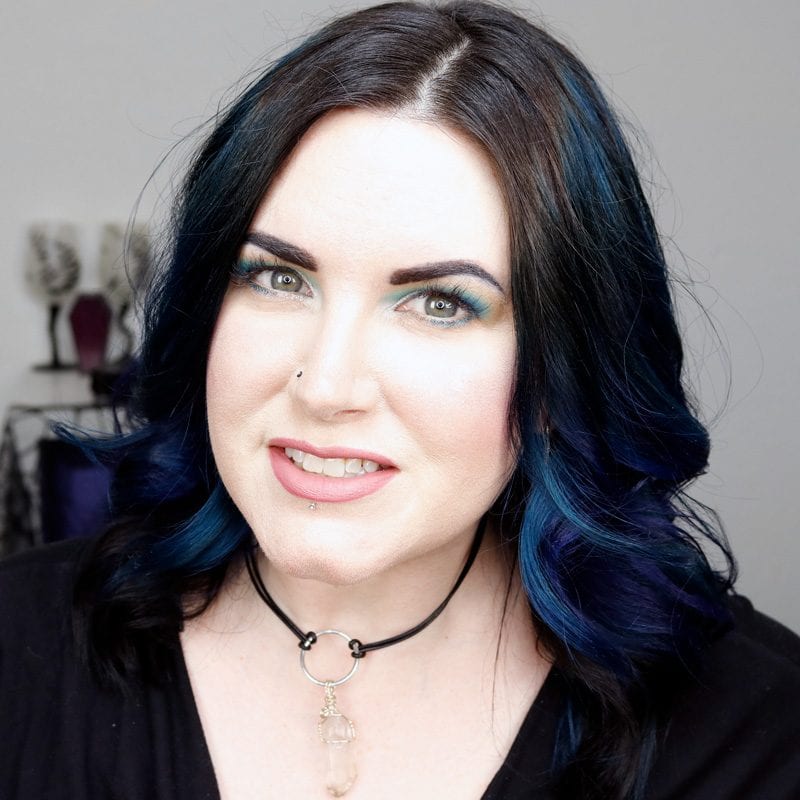 FASHION
Patty Boutik Cowl Neck Shirt
Bellabeat Leaf Urban
The Midnight Raven Find Inspiration Quartz Choker 
The Midnight Raven Lunar Bracelet
EYES
Tarte Lid Lock Primer 
Urban Decay Tenant Palette (Boom, Untitled)
Physicians Formula Muru Muru Butter Bronzer
Viseart Bright Editorial Palette (White)
Urban Decay Cosmic, Aura
Marc Jacobs Blacquer 42 Liner
Saucebox Seaside, Merman
Sigma Standout Peacock Gel Liner
Urban Decay Walk of Shame Liner 
Wunderbrow Jet Black – brows
FACE
Milani Prime Light Primer
Tarte Foundation Stick in Fair Neutral
Nudestix Nudies Bare Back – blush
Tarte Blushing Bride – blush
Milani Prep Set Glow Illuminating Powder
Tarte Skylight – highlighter
Laura Geller Diamond Dust – highlighter
Milani Dewy Spray Spray 
LIPS
Kat Von D Lovecraft pencil
Stila Perla Liquid Lipstick
NAILS
Vapid Lacquer I'm Late on top of
Orly Saturated
Sugarpill U4EA + Kat Von D LSatellite pencil makes for the perfect rich teal blue matte lipstick.
I'm happy with my change to blues. I'll be maintaining my color with oVertone Go Deep hair masks.