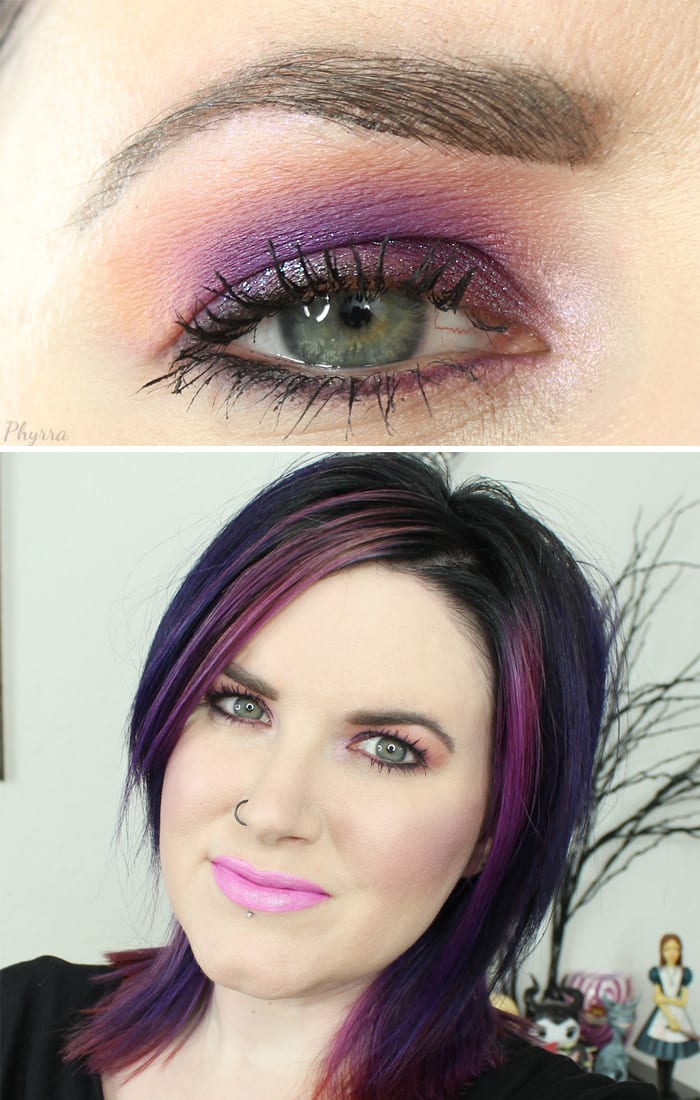 I put together this look with Sugarpill Poison Plum and Colour Pop Kindness hooded eye makeup. I used Kindness from the Metamorphosis quad created by Coffee Break with Dani. I am in love with Kindness and Hope because they are so much fun to layer on top of other colors. You NEED to try it! Also, the new Changeling lipstick top coats from Notoriously Morbid are really cool, though I think I should have applied it thicker since I put it on a lighter shade.
Poison Plum Kindness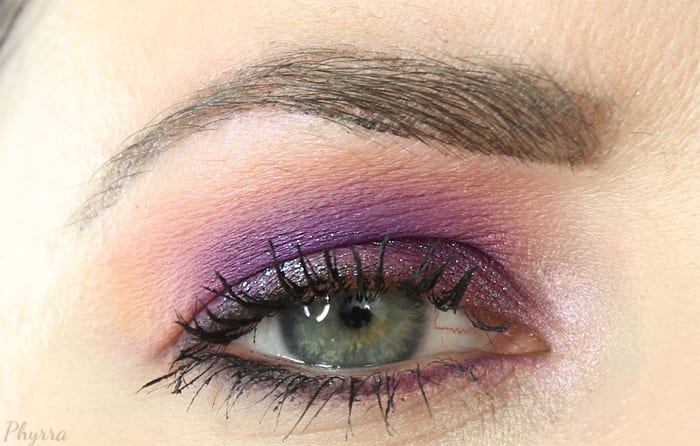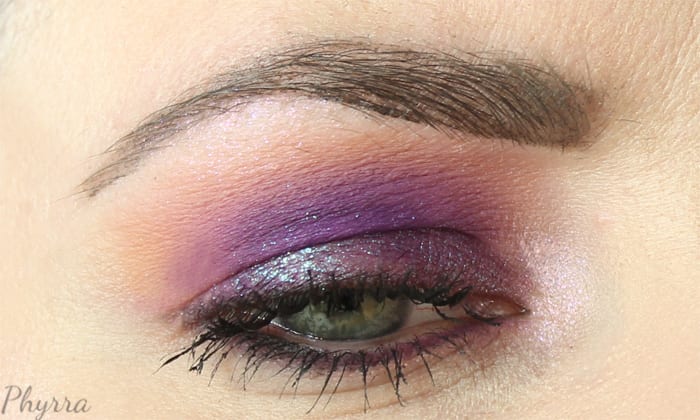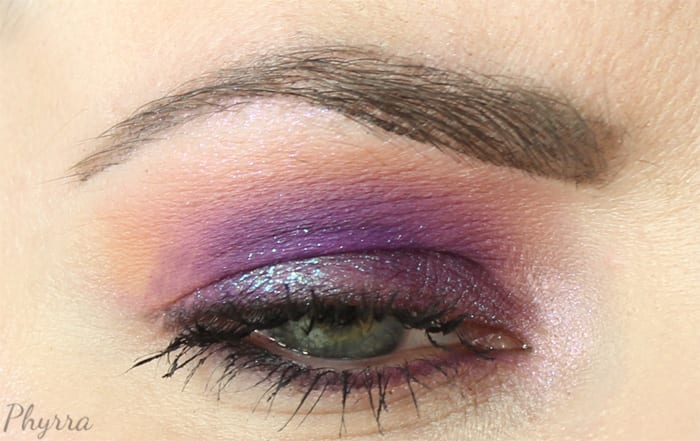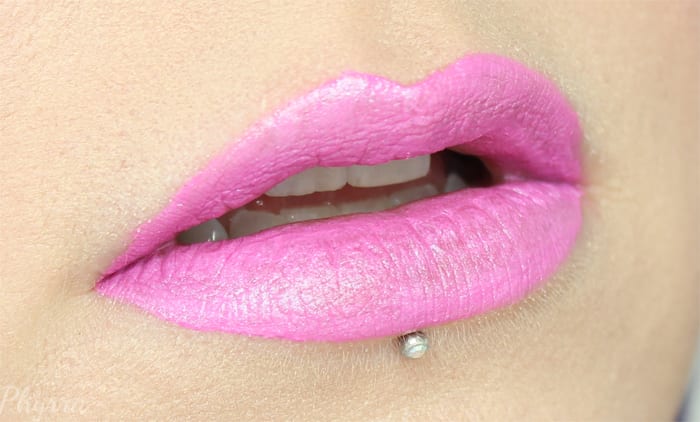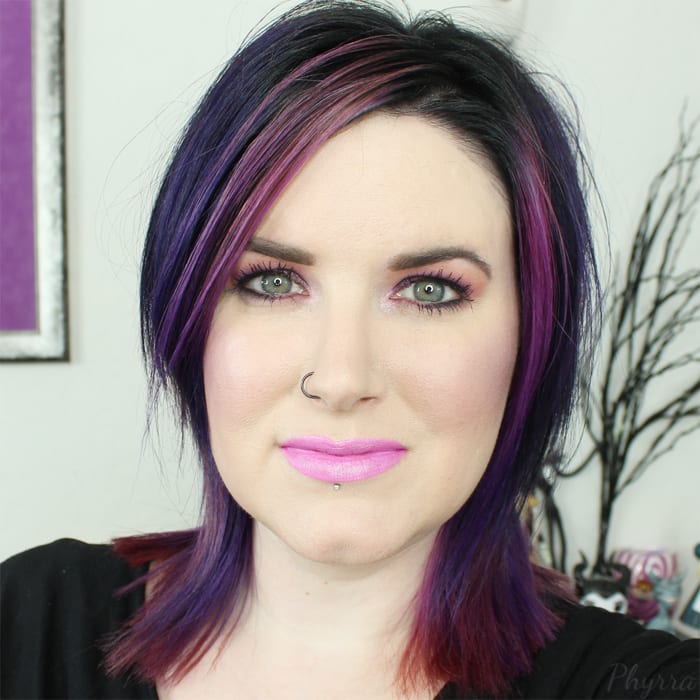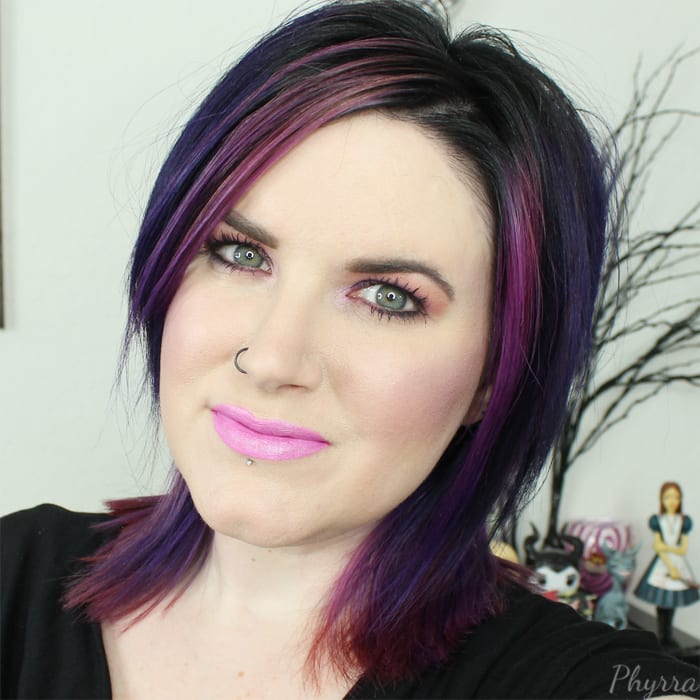 Eyes
Too Faced Shadow Insurance
NARS Light Reflecting Loose Setting Powder
Sugarpill Poison Plum – lid and crease, lower lash line
Sugarpill Bulletproof – lashline
Melt Cosmetics Blurr – to blend out the edges of Poison Plum
Colour Pop Kindness – lid
Colour Pop Hope – highlight at inner corner and under eyebrows
Nyx Eyebrow Gel in Black & Blonde
tarte Lights Camera Lashes Mascara
Face
Nyx Green CC Cream in Light
Buxom Show Some Skin in Tickle the Ivory mixed with Cover FX Custom Cover Drops N10
Tarte Setting Powder in Fair
Urban Decay Afterglow Blushes in Video, Rapture and Obsessed
Dose of Colors Pearl Dust highlighter
Lips
Anastasia Beverly Hills Matte Lipstick in Unicorn
Notoriously Morbid Changeling in Siren – on top
I love love love Colour Pop Kindness and Hope. They need to make some more shades like this! They layer so nicely and morph to really enhance whatever you put them on. I've got a tutorial coming up in this style featuring Kindness that I think you will love! I should have brought Poison Plum up higher onto the hood of my eyes so it could be seen when my eyes were looking straight on.
However, I love how these three blushes layered and how my lips look with the slight hint of Siren on top.
What do you think of this look?