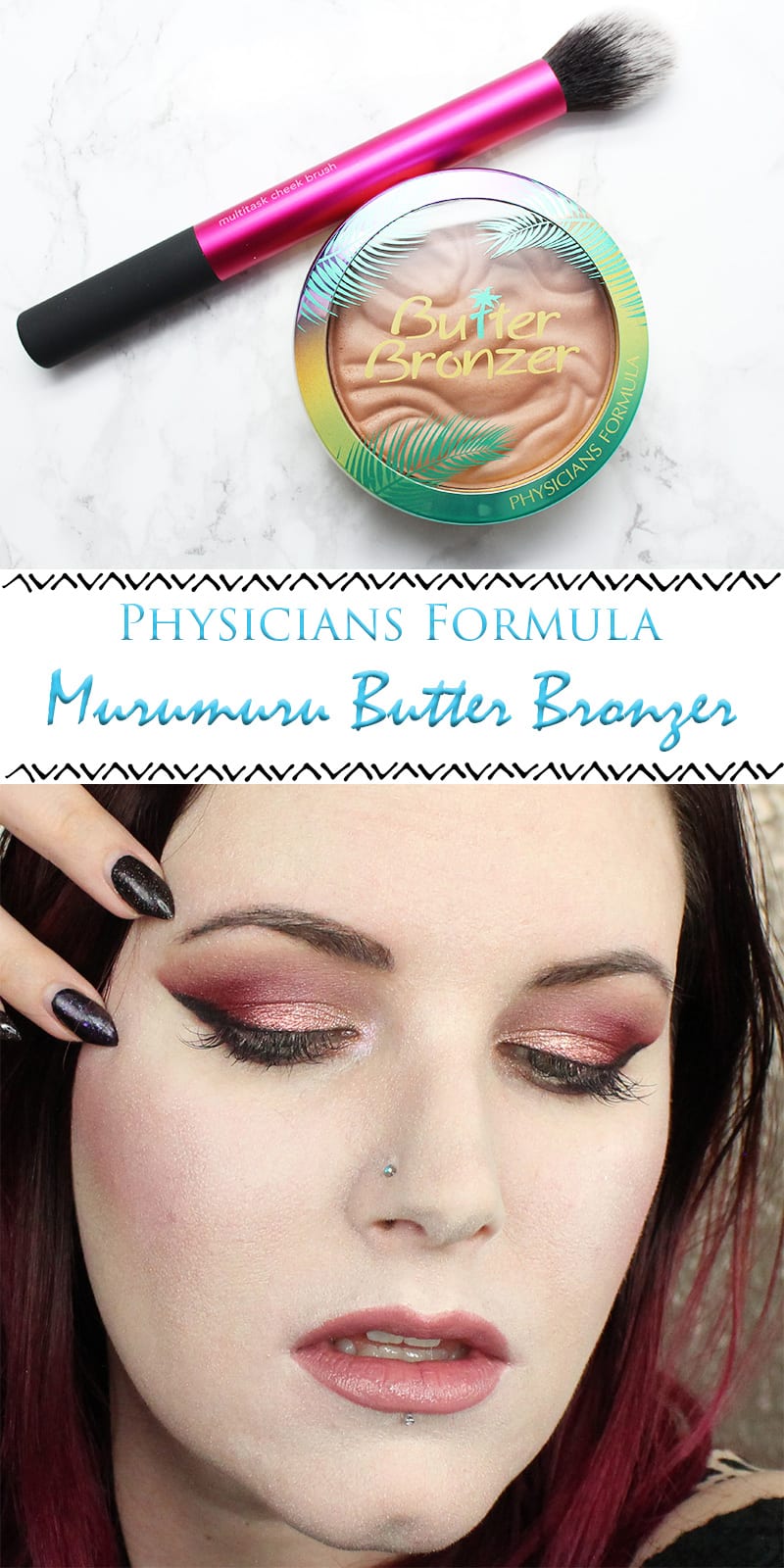 It's not often that I review drugstore makeup, so when I find a truly stand-out product, I feel like I need to share with you. Today I'm sharing the Physicians Formula Murumuru Butter Bronzer. This is one of those 'KathleenLights made me buy it' items. She raved about how great this bronzer is for pale skin, and since I trust her reviews, I decided to see if it would work for me.
Physicians Formula also recently came out with two Murumuru Butter Blushes. I bought the shade Plum Rose. If you like subtle blushes, you may want to check it out. It also smells tropical.
Where to Buy
Ulta
Price
$14.99 for .38 oz.
Physicians Formula Murumuru Butter Bronzer Review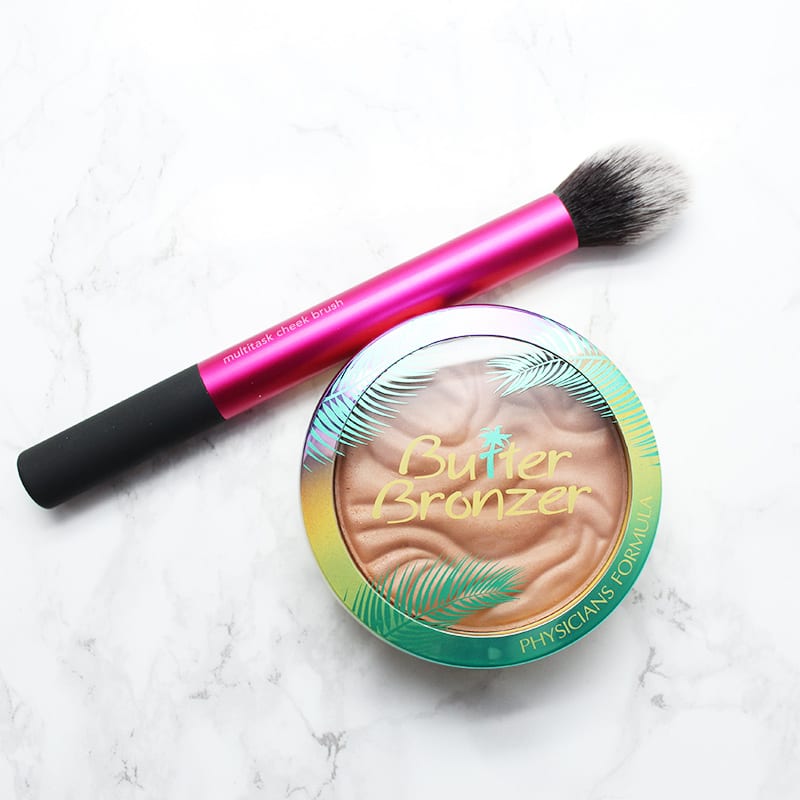 Murumuru Butter Bronzer Light Swatch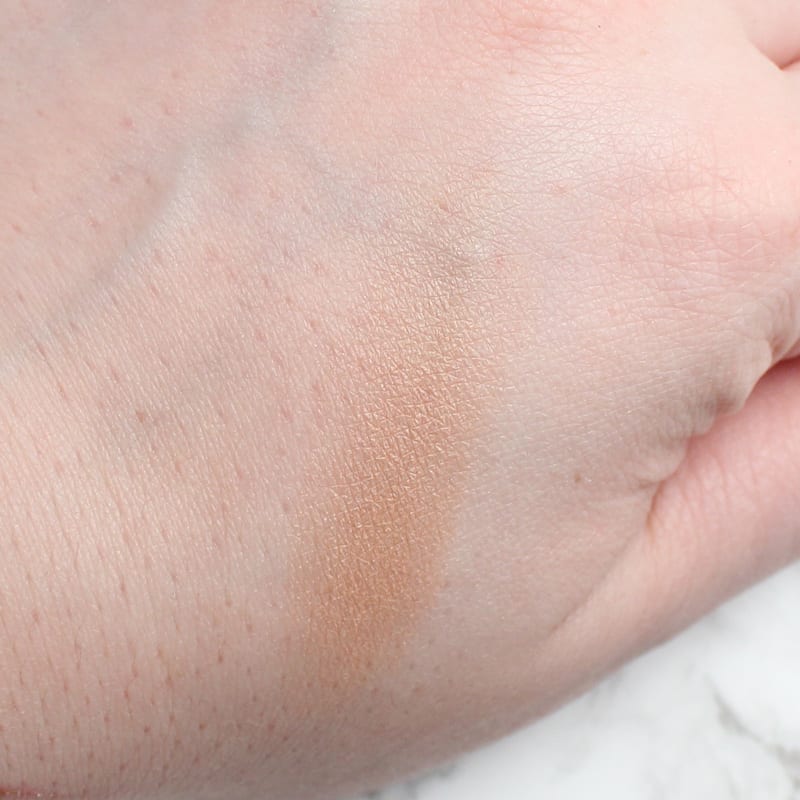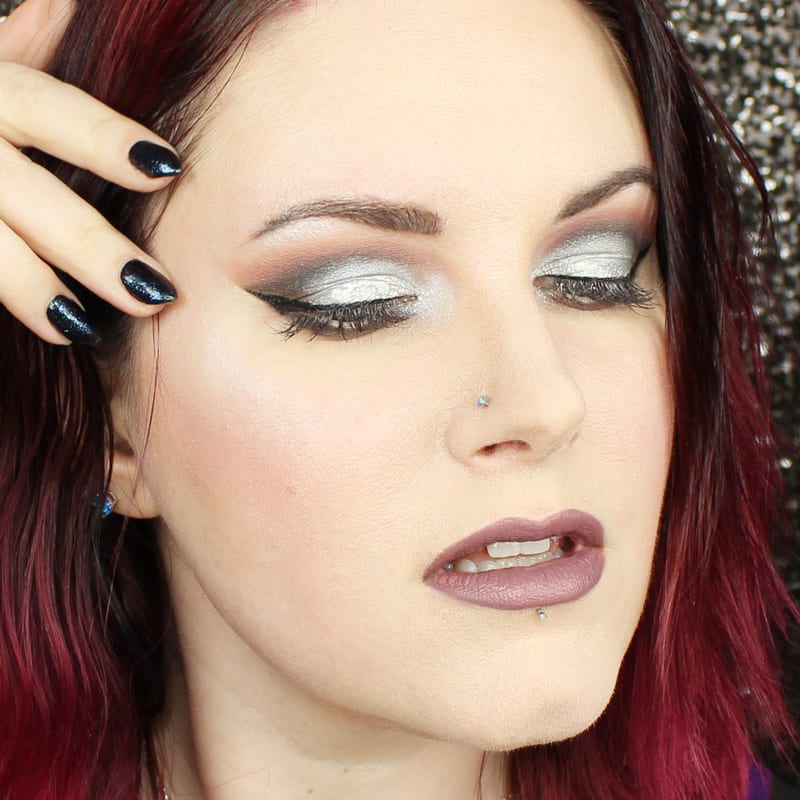 See me wearing it in my Silver Cut Crease Tutorial.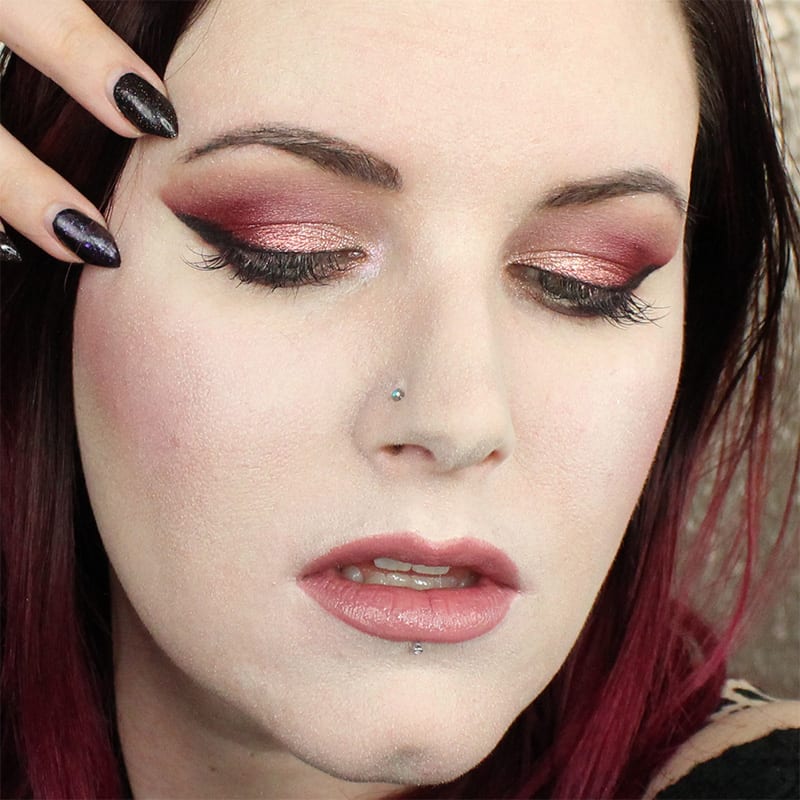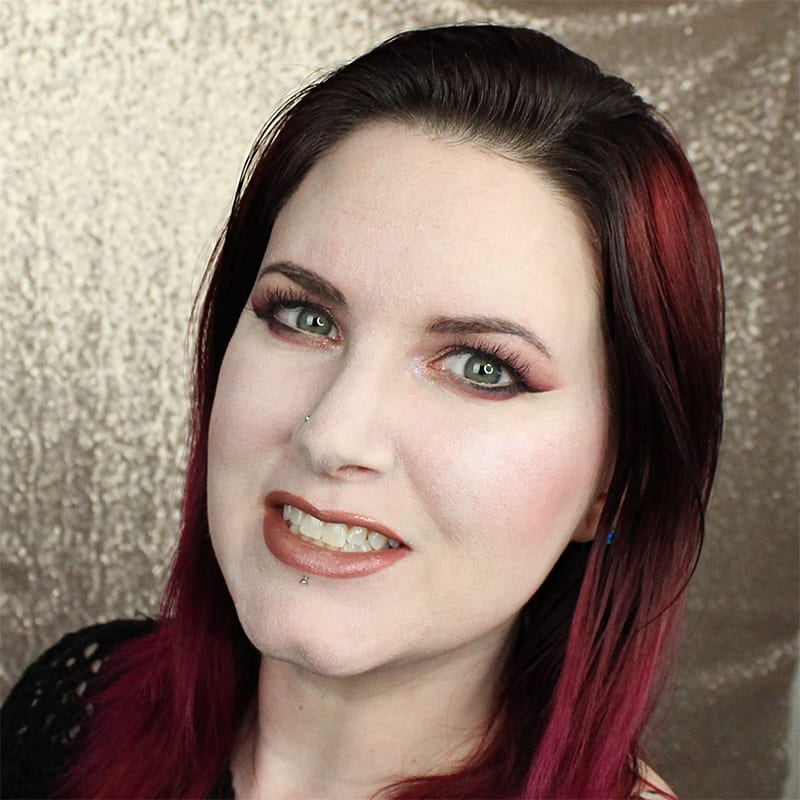 See me wearing it in my Colour Pop Holiday Tutorial.
Murumuru Butter Bronzer Review
First, let me talk about the packaging. The packaging is super bulky. It comes with a little compartment below the bronzer that contains a tiny, terrible tool. It's a scratchy little brush that should never be used to apply bronzer. Toss that! I would love to see Physicians Formula ditch their bulky packaging and terrible brushes, and instead give you more product in sleeker packaging. The tropical print on the outside is cute. I really like the wavy, sandswept print on the bronzer inside.
I need to mention the smell. It has a soft smell that reminds me of a tropical vacation. I smell delicious coconut. It doesn't linger, but if you are sensitive to fragrance it might bother you.
On my pale neutral skin, it's a light warm bronzer. For reference I wear Kat Von D Lock-It Foundation in Light 41 Neutral and Cover FX Total Cover Cream in N0. Because it leans warm, if you are pale and cool toned, you may want to skip this as it may turn orange on you.
I apply it with a Real Techniques duo fiber brush around the perimeter of my face. Then I soften it with a larger fluffy brush. You can see the technique that I've been practicing in my recent complexion tutorial video with Mickey. It's especially easy to blend and pretty goof-proof, as far as bronzers go. And in fact, it's especially impressive because it lasts all day for me.
Overall, I'm really happy with this purchase and it's something I will definitely repurchase when I run out. If you're looking for an affordable drugstore bronzer for pale skin, I highly recommend the Physicians Formula Murumuru Butter Bronzer.
What do you think of the Physicians Formula Murumuru Butter Bronzer?
More to See